NTH-100M
Professional Over-ear Headset
Das NTH-100M ist ein professionelles Over-Ear-Headset, das die unglaubliche Klangleistung der preisgekrönten NTH-100 Kopfhörer mit einem Headset-Mikrofon in Broadcast-Qualität kombiniert. Ganz gleich, ob für Multimedia, bei Broadcasts, bei Podcasts, im Homeoffice oder im Büro tätig sind – das NTH-100M bietet kristallklare Sprachaufnahmen und einen natürlichen Klang in einem unglaublich komfortablen und schlanken Gehäuse.
Hauptmerkmale
professionelles Over-Ear-Headset
paarweise selektierte Treiber liefern einen unglaublich geraden Frequenzgang und geringe Verzerrung
akustische Konstruktion mit hoher Präzision gefertigt, optimiert für ein außergewöhnliches Detailreichtum, Klarheit und einen sehr natürlichen Klang
Mikrofon in Broadcast-Qualität für natürliche Sprachwiedergabe und hervorragende Sprachverständlichkeit in jeder Umgebung
Positionierung des Mikrofons sorgt für effektive Unterdrückung von Plosivlauten und glasklaren Klang
Alcantara®-Polster und Memory-Foam mit revolutionärem CoolTech™-Gel
präzise verstellbare Ohrmuscheln mit FitLok™-Verschlusssystem
einfaches Abnehmen des Mikrofons über den stabilen Verriegelungsanschluss zur Verwendung als professionellen Kopfhörer zum Abhören
entwickelt und hergestellt aus hochwertigen Komponenten in den hochmodernen Einrichtungen von RØDE in Sydney, Australien
Professional over-ear headset
Custom-matched drivers deliver an incredibly accurate frequency response and low distortion
Precision-engineered acoustic construction optimised for exceptional detail, clarity and a very natural sound
Broadcast-grade microphone for natural voice reproduction and excellent speech intelligibility in any environment
Microphone is positioned for optimal plosive rejection for crystal-clear voice capture
Alcantara® headband and earcup cushions with revolutionary CoolTech™ gel
Fully adjustable headband with FitLok™ locking system
Easily detach the microphone via its sturdy locking connector to use as professional monitoring headphones
Designed and made using high-grade components in RØDE's state-of-the-art facilities in Sydney, Australia
NTH-Mic headset microphone also available separately
Lifetime warranty*
Unglaublicher Klang – hören und gehört werden
Das NTH-100M-Headset verfügt über paarweise selektierte Treiber und eine mit hoher Präzision gefertigte akustische Konstruktion, die für einen unglaublich geraden Frequenzgang, geringe Verzerrungen und einen äußerst detailreichen Klang optimiert sind – kombiniert mit einem Mikrofon in Broadcast-Qualität, das auf einen vollen, verständlichen und natürlichen Klangcharakter mit hervorragender Unterdrückung von Plosivlauten abgestimmt ist. So hörst du und wirst in einer hervorragenden Qualität gehört.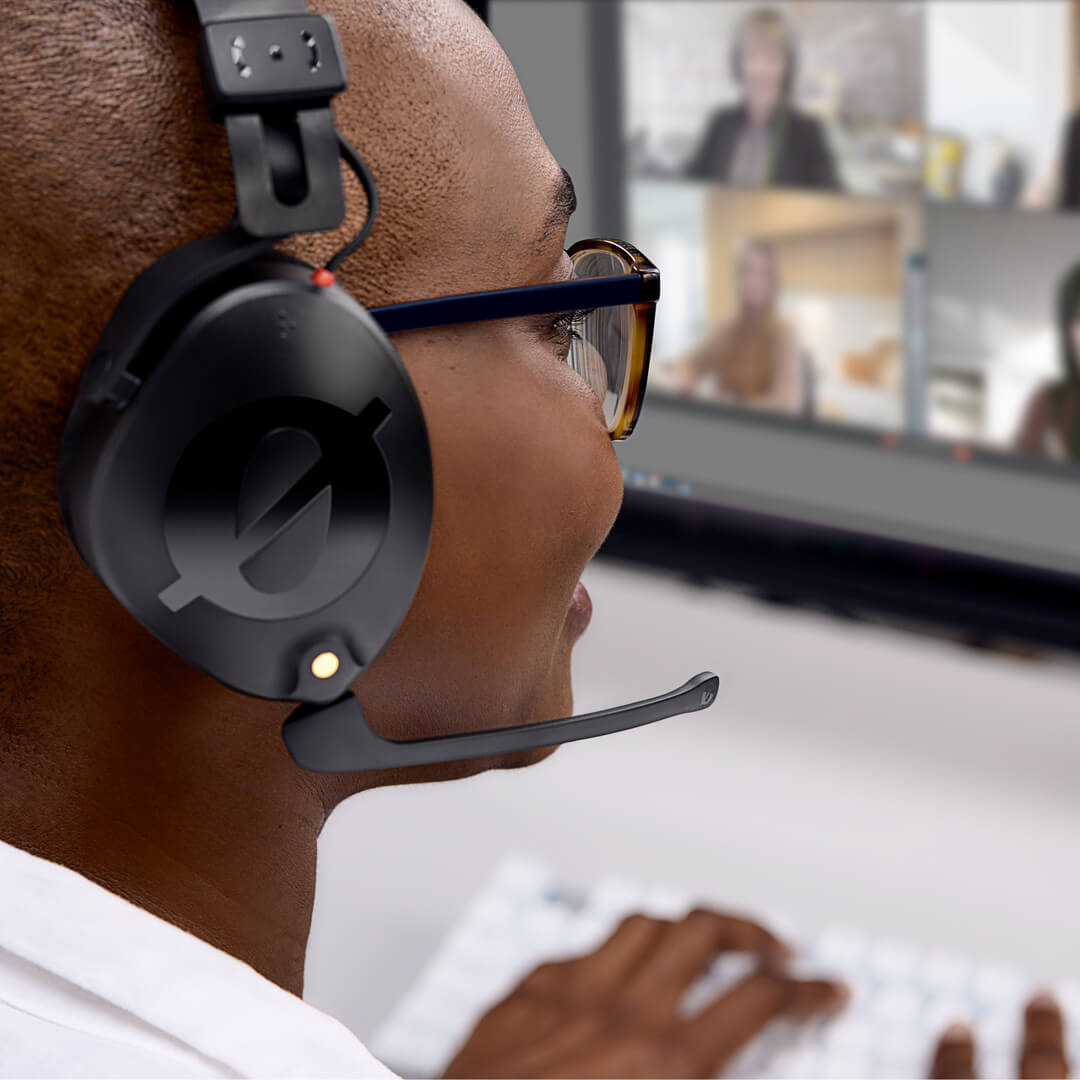 Maximaler Komfort
Das NTH-100M wurde entwickelt, um dir unter anderem maximalen Komfort zu bieten und die Ermüdung bei längeren Sessions zu minimieren, auch wenn Sie es über einen längeren Zeitraum tragen. Er verfügt über luxuriöse Alcantara®-Ohrmuschel- und Kopfbügelpolster, die besonders weich und atmungsaktiv sind. Jede Ohrmuschel enthält eine Schicht unseres revolutionären CoolTech™-Gels, das Wärme absorbiert sowie ableitet und so Kopf und Ohren aktiv kühlt. Das einzigartige ergonomische Design der Ohrmuscheln, die bidirektionale Bewegung und das Memory-Foam sorgen für einen hohen Tragekomfort, selbst wenn du eine Brille trägst. Durch die präzisen verstellbaren Ohrmuscheln mit unserem innovativen FitLok™-Verschlusssystem lässt sich der NTH-100M perfekt an jeden Kopf anpassen – und bleibt bei jedem Aufsetzen richtig angepasst.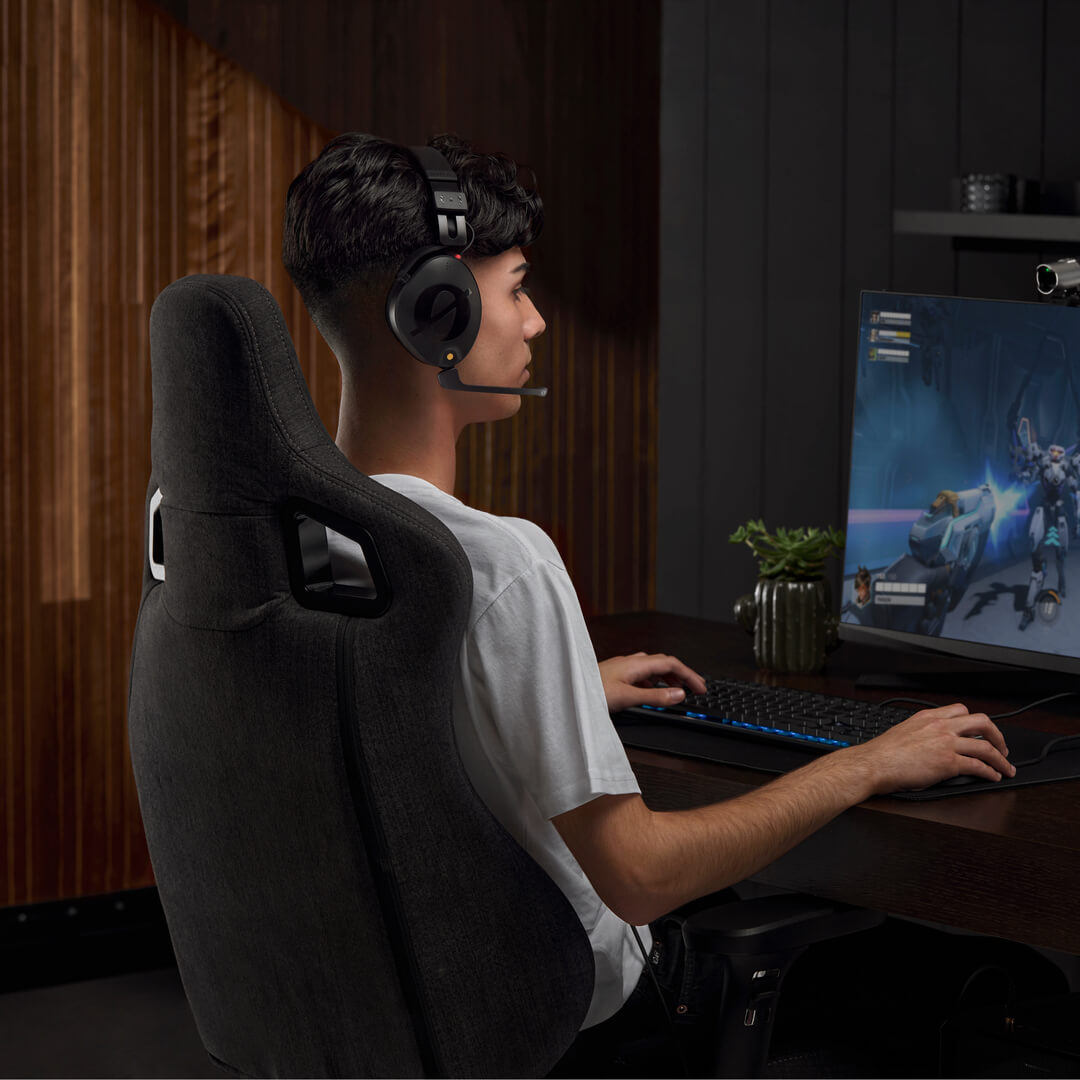 Schlanker und professioneller Stil
Ein Headset voller Eleganz und Stil: Der NTH-100M ist mit seinem schlanken, flachen Design unauffällig und verdeckt bei der Benutzung nicht dein Gesicht. So gibt es keine visuelle Ablenkung und du machst vor der Kamera eine gute Figur.
Langlebig, zuverlässig, robust
Alle Komponenten des NTH-100M werden in den RØDE Präzisionswerkstätten in Sydney, Australien, aus hochwertigen Materialien gefertigt und sind für den harten Alltagseinsatz konzipiert. Von den unglaublich strapazierfähigen Alcantara®-Polstern und den verriegelbaren Kabelanschlüssen bis hin zum robusten Federstahl-Kopfbügel mit seiner kratzfester Beschichtung – das NTH-100M ist für eine lange Lebensdauer ausgelegt. Das modulare Design mit austauschbaren Polstern, Kabeln und Mikrofonen sorgt für maximale Langlebigkeit.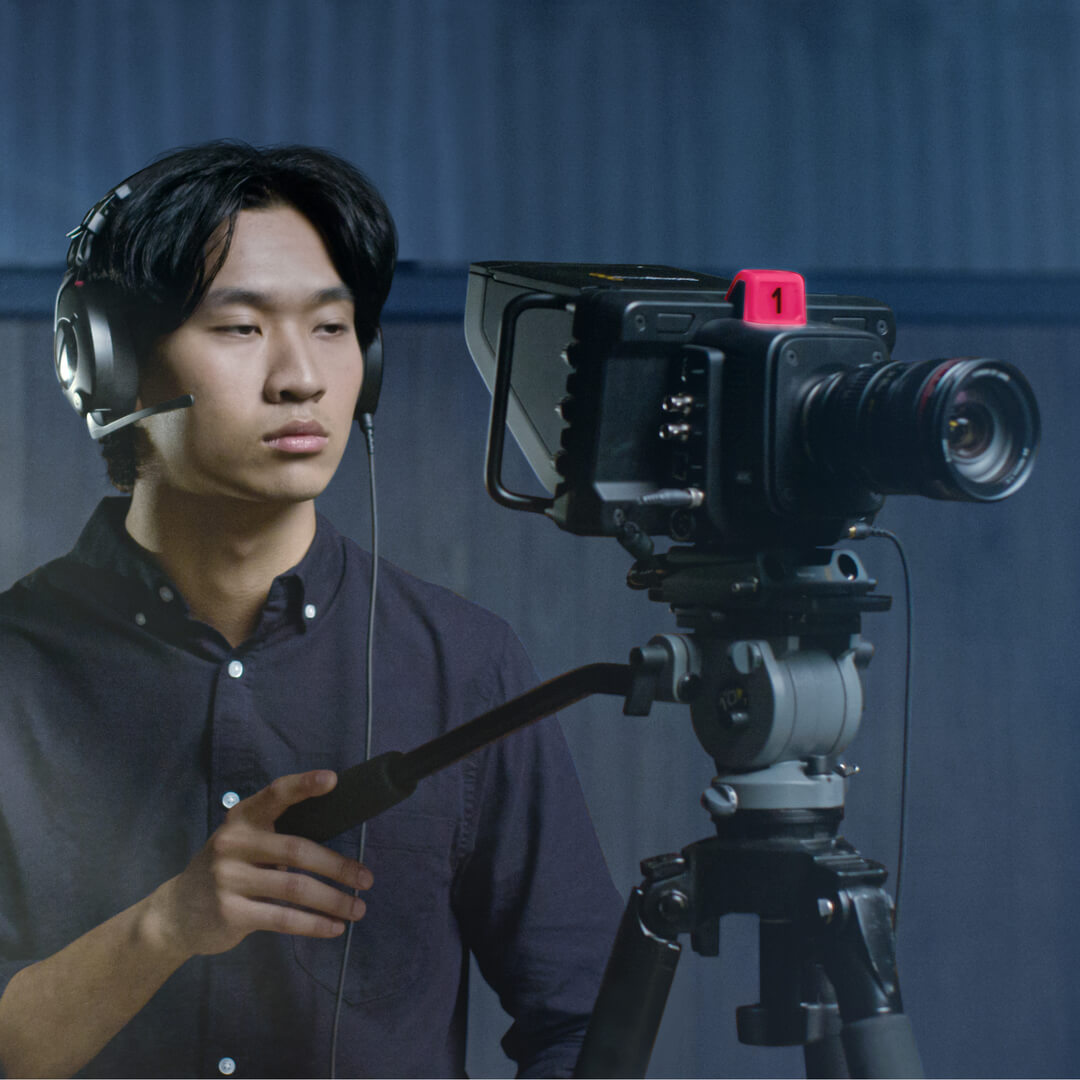 Benutzerhandbuch von NTH-100M
Hier erfährst du alles, was du über das professionelles Over-Ear-Headset NTH-100M wissen musst. Dieses umfassende Handbuch umfasst alle wichtigen Themen, vom korrekten Einrasten des Kopfhörerkabels am NTH-Mic bis hin zum Einstellen des FitLok™️-Verschlusses für einen perfekten Sitz.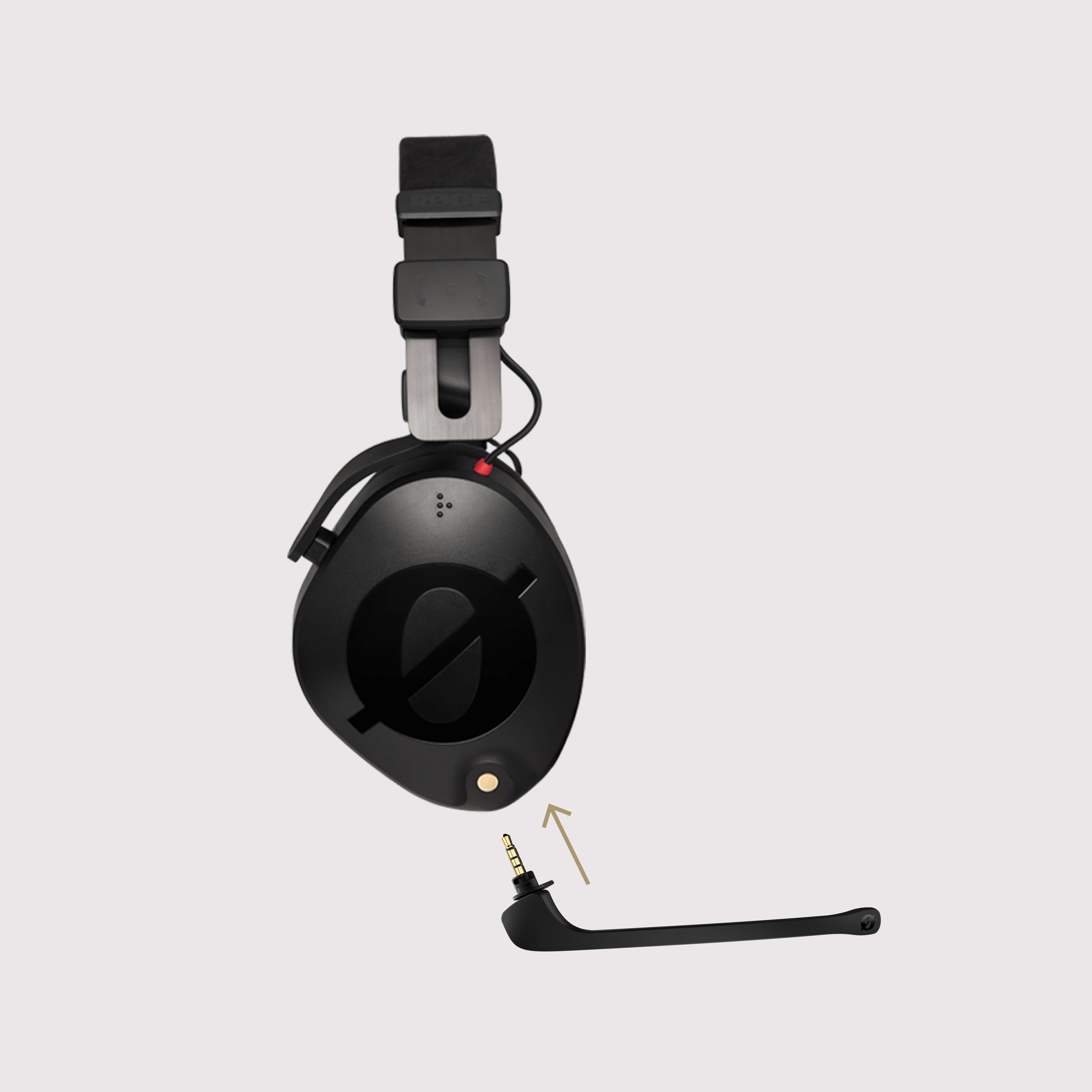 Häufig gestellte Fragen
Q.
What is the included splitter cable for?
A.
The splitter cable is used for connecting to computers and other devices that have a separate microphone input and headphone output.
Q.
Can I use this with any video game consoles?
A.
The NTH-100M is compatible with any video game consoles that feature a standard 3.5mm TRRS port. This includes the PlayStation 5 and Xbox Series X|S which both feature a port located on the controller, as well as the Nintendo Switch, which has a port on the console itself.
Q.
Can the NTH-Mic be used with different headsets?
A.
No, the NTH-Mic is custom-designed for the NTH-100.
Q.
Does it work with the RØDECaster Pro II?
A.
Yes, you can connect the NTH-100M to the RØDECaster Pro II using the included splitter cable and a 3.5mm to XLR adaptor that converts phantom power to plug in power, such as the VXLR Pro or VXLR+. Plug the end of the splitter cable with the microphone symbol into the VXLR Pro, then connect this to any of the RØDECaster Pro II's XLR inputs and ensure phantom power is turned on for that channel. Then plug the other end of the cable into one of the RØDECaster Pro II's headphone outputs using the supplied ¼-inch to 3.5mm adaptor to monitor your audio.
Q.
Does the NTH-100M have the same flat frequency response as the NTH-100?
A.
Yes. The headphones component of the NTH-100M is identical to the NTH-100, including the same custom-matched drivers and precision-engineered acoustic construction that deliver an incredibly accurate frequency response with exceptional detail and clarity.
Q.
Is the NTH-100M build quality better than the original NTH-100?
A.
The headphones component of the NTH-100M is identical to the NTH-100 and features the same rugged build quality, with every component designed to endure the rigours of everyday use. This includes the high-strength spring steel headband with its scratch-resistant coating, highly durable Alcantara® cushions, the locking cable connectors and user-replaceable components.