VideoMicro II
Ultra-compact On-camera Microphone
Il VideoMicro II è un microfono di qualità professionale che migliora immediatamente l'audio della vostra fotocamera o del vostro smartphone. Ultra-compatto, leggero e facile da usare, è perfetto per la realizzazione di filmati, per la creazione di contenuti o semplicemente per registrare un audio migliore per i vostri video.
Caratteristiche principali
Microfono Shotgun incorporato di qualità professionale
Ultra compatto e leggero – solo 39 g
Diagramma polare super cardioide per un suono altamente direzionale e focalizzato
Nessuna batteria richiesta e nessuna commutazione complicata: incredibilmente facile da usare
Sistema di supporto isolante HELIX™ per una protezione superiore da urti, impatti e rumori di manipolazione
Antivento Deluxe in schiuma e pelliccia e cavi per il collegamento a fotocamere e smartphone in dotazione
Struttura robusta interamente in metallo
Progettato e realizzato negli stabilimenti di produzione all'avanguardia RØDE di Sydney, in Australia
Professional-quality on-camera shotgun microphone
Ultra-compact and lightweight – just 39g
Annular line tube technology for natural, full-bodied audio
Supercardioid polar pattern for highly directional, focused sound
No battery required and no complicated switching – incredibly easy to use
HELIX™ isolation mount system for superior protection from knocks, bumps and handling noise
Deluxe foam and furry windshields and cables for connecting to cameras and smartphones included
Rugged all-metal construction
Designed and made in RØDE's state-of-the-art manufacturing facilities in Sydney, Australia
Suono sorprendente reso semplice
Non accontentatevi di un suono inferiore alla media. Combinando qualità audio professionale e semplicità di utilizzo, il VideoMicro II offre il meglio di entrambi i mondi. Non richiede batterie, è sufficiente collegarlo e premere il tasto di registrazione sulla fotocamera o sullo smartphone ed è perfettamente sintonizzato per offrire un audio cristallino, senza interruttori o comandi complicati.
Audio superfocalizzato e chiarissimo
Il VideoMicro II è un vero microfono Shotgun super cardioide con la rivoluzionaria tecnologia a tubo di linea anulare di RØDE, che offre un suono naturale e corposo mai sentito prima in un formato così compatto. Si tratta di un microfono altamente direzionale che capta chiaramente i suoni provenienti dalla parte anteriore, riducendo al contempo i rumori di fondo provenienti dai lati e dalla parte posteriore. Perfetto per filmare, realizzare video per blog o creare contenuti con lo smartphone.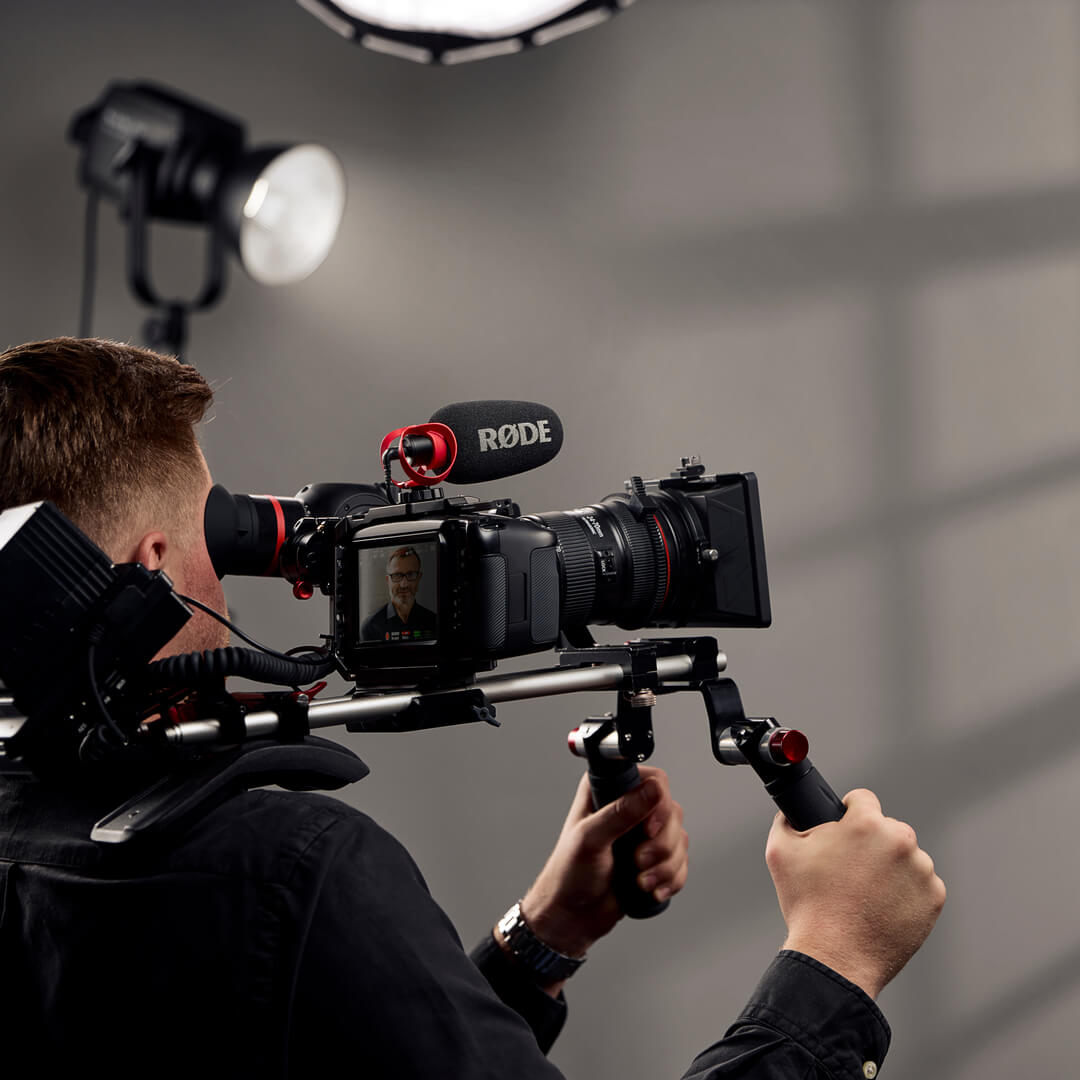 Innovativo sistema di supporto di isolamento HELIX™
HELIX™ è un innovativo supporto di isolamento sviluppato internamente dal team RØDE appositamente per il VideoMicro II. Caratterizzato da un design innovativo, realizzato secondo le esatte specifiche del microfono, offre una protezione superiore da urti, impatti e manipolazione generale, che possono provocare fastidiosi rimbombi nelle registrazioni. Inoltre, il profilo è estremamente ribassato e consente di mantenere la configurazione elegante, offrendo al contempo prestazioni acustiche ottimali. Il supporto presenta comode fessure per la gestione dei cavi, oltre a un attacco per la fotocamera e a una filettatura per il montaggio su un'asta telescopica e altri accessori.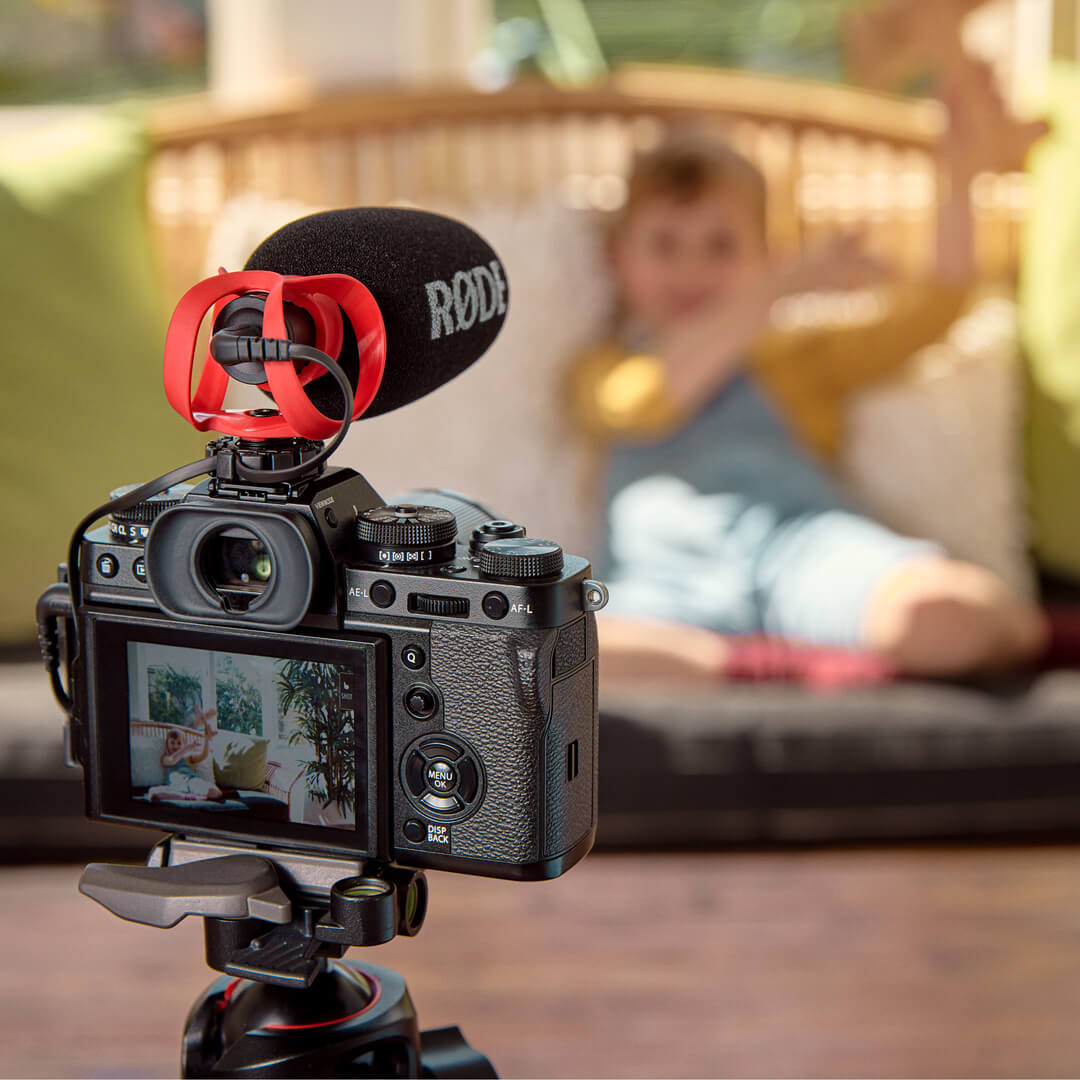 Ultra compatto. Ultra resistente.
Con una lunghezza di soli 80 mm e un peso di soli 39 grammi, il VideoMicro II è incredibilmente compatto e leggero e rappresenta l'aggiunta perfetta a qualsiasi kit per creatori di contenuti o alla borsa della fotocamera, allo zaino o alla borsetta. Nonostante le dimensioni ridotte, è incredibilmente resistente, con un robusto corpo interamente in metallo e componenti di qualità superiore. Portatelo con voi ovunque.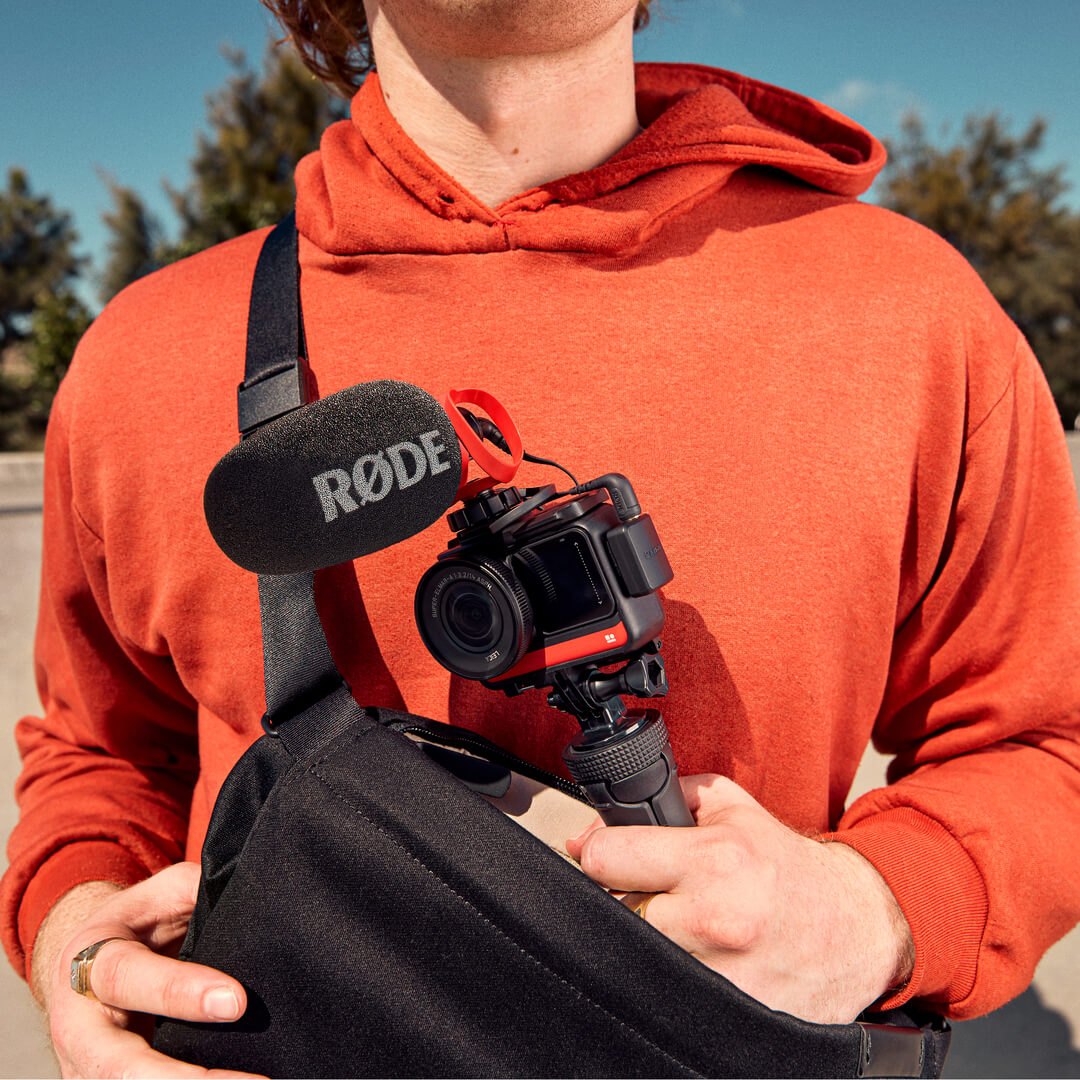 Un kit completo per registrazioni incredibili
Il VideoMicro II è dotato di antivento in schiuma e pelliccia Deluxe, per registrare un audio cristallino ovunque, al chiuso o in presenza di intemperie. Sono inclusi anche un cavo da 3,5 mm da TRS a TRS per il collegamento alle fotocamere e un cavo da 3,5 mm da TRS a TRRS per il collegamento agli smartphone, in modo da poter acquisire un audio incredibile con tutti i dispositivi.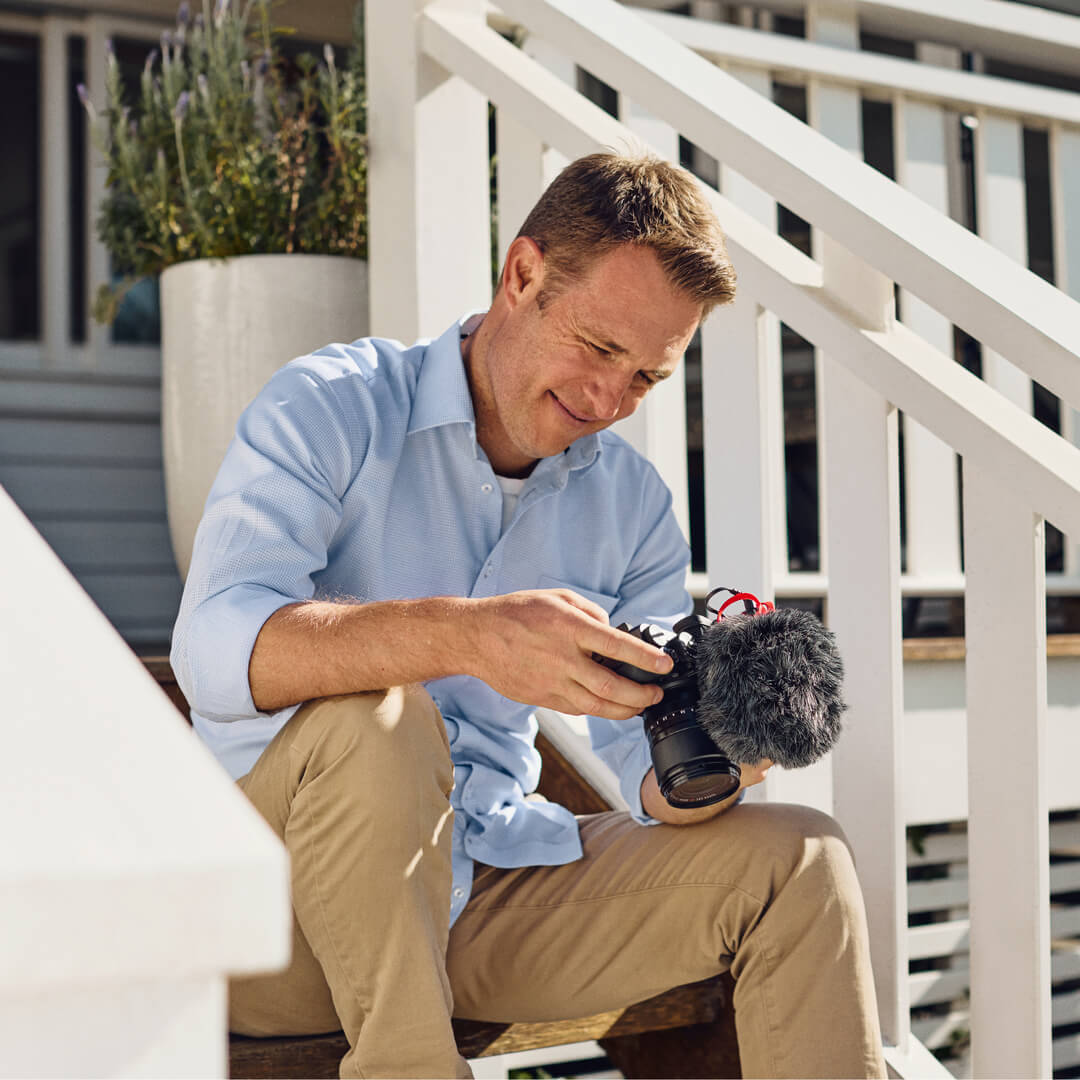 Guida utente VideoMicro II
Scoprite qui tutto quello che c'è da sapere sul vostro microfono incorporato ultracompatto VideoMicro II. Questa guida completa illustra tutto ciò che è necessario sapere per iniziare a registrare sulla fotocamera, sullo smartphone o su un altro dispositivo.