Flexibility Without Complexity
If you're looking to up your podcasting game by adding multiple guests, remote calls, music and audio processing while still keeping it simple, the NT-USB Mini and RØDE Connect is the perfect solution.
The NT-USB Mini is a compact USB microphone that plugs straight into your computer, giving you studio-quality sound without the fuss. Get the NT-USB Mini close to your mouth with the DS1 desktop microphone stand for a more intimate sound, just like your favourite podcasts.
Record using RØDE Connect, a free, simple software solution that gives you all the tools you need to create incredible podcasts. Offering the ability to connect up to four NT-USB Minis to a single computer, one-click audio processing for giving your voice that polished, professional sound, and easy integration of remote callers via apps like Zoom and Google Hangouts and external audio sources, RØDE Connect gives you complete control over your podcast recording.
Combined with the NT-USB Mini, RØDE Connect is the easiest way to record a professional-quality podcast.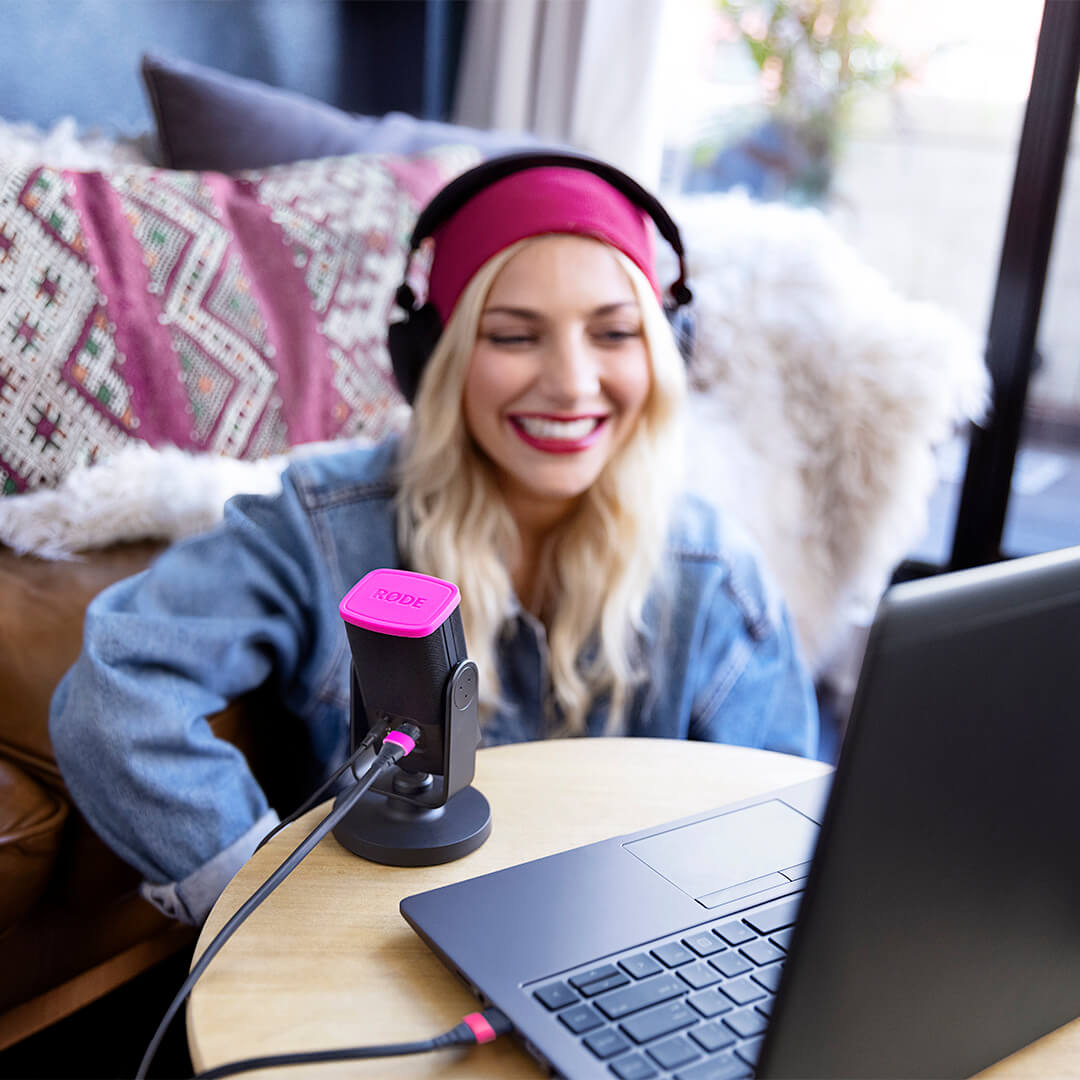 Products:
NTH-100 (per microphone)

COLORS Set 1 (optional)

DS1 (optional)
Also required:
1 x Mac or Windows computer
The Ultimate Podcasting Setup
If you're serious about your podcasting and want the ultimate solution to meet all your needs, look no further than the RØDECaster Pro. This all-in-one production studio is all you will ever need to create incredible podcasts, while still being so simple to use that a beginner will have no trouble getting up and recording in seconds.
Featuring pristine-sounding microphone inputs for recording up to four guests in the room, plus dedicated channels for connecting remote callers via smartphones or computers, you can record with up to seven podcasters at once! There are eight sound pads for adding music, sound effects, and jingles, as well as studio-quality audio processing available at the touch of a button for giving your podcasts that polished, professional sound.
Combine it with four PodMics, the perfect companion microphone for the RØDECaster Pro, plus four PSA1+ studio arms for a complete setup that is the choice of countless podcasters around the world.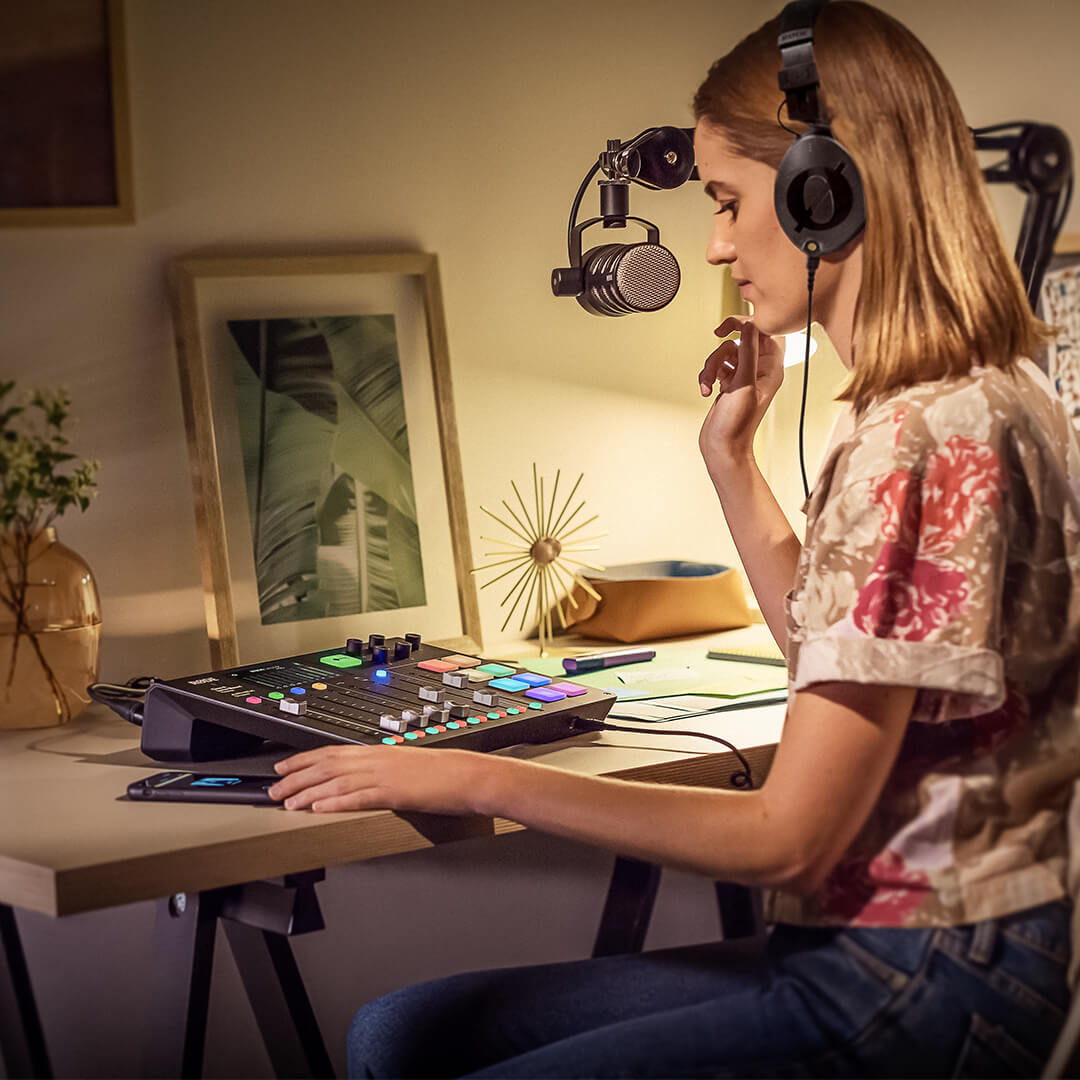 Keeping It Simple
The VideoMic Me range offers an ideal solution for anyone who wants to record a one-person podcast on a mobile. These compact microphones plug directly into any smartphone, vastly improving audio quality while being incredibly easy to use. They also feature a headphone output so you can monitor and listen back to your audio. Paired with a mobile recording app like RØDE Reporter, this is a super simple solution for creating a great-sounding podcast.
There are three microphones in the range to choose from: the VideoMic Me-L for iOS devices, the VideoMic Me-C for USB-C smartphones, and the VideoMic Me for smartphones with a 3.5mm headphone jack.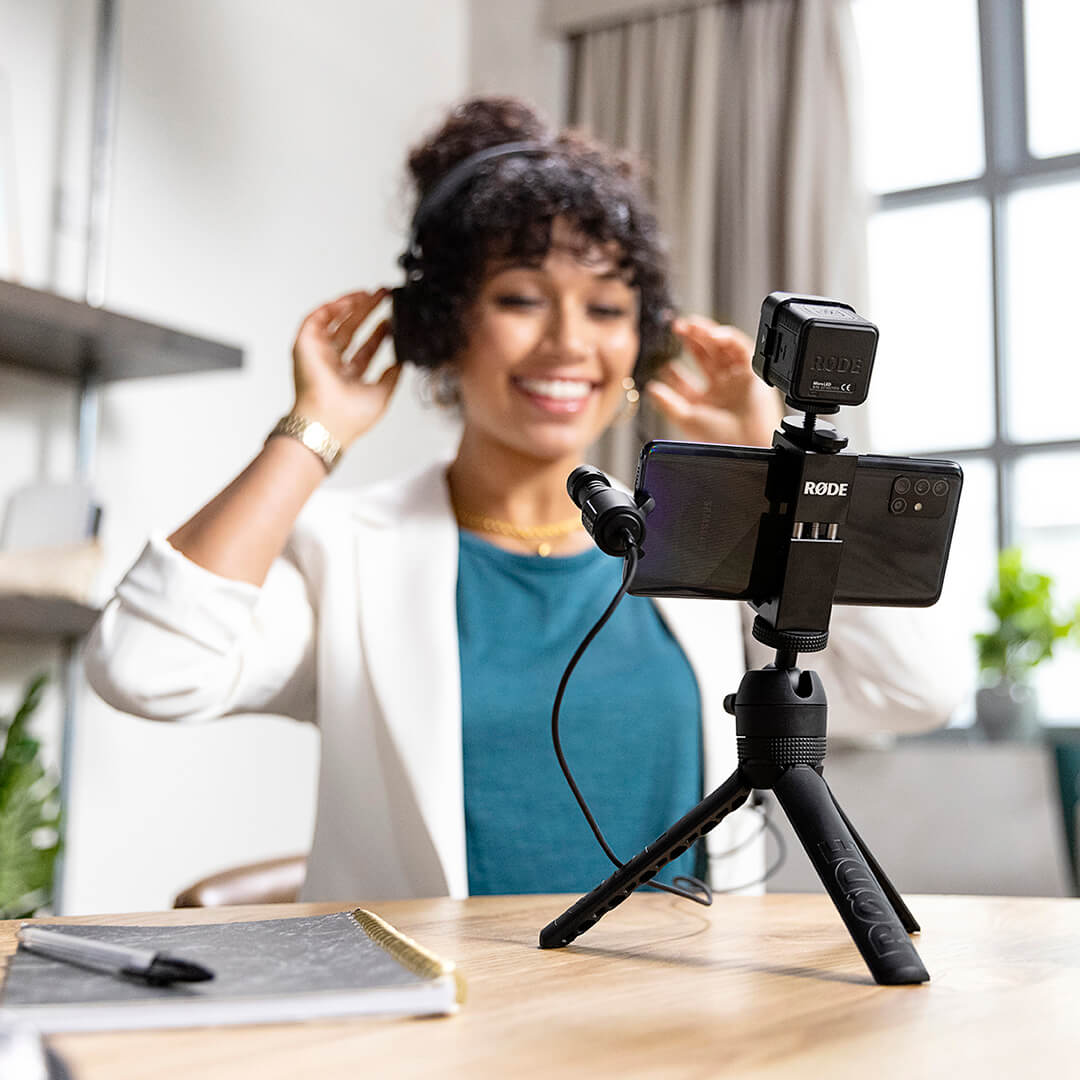 Products:
Also required:
1 x Smartphone with Lightning, USB-C or/and 3.5mm input