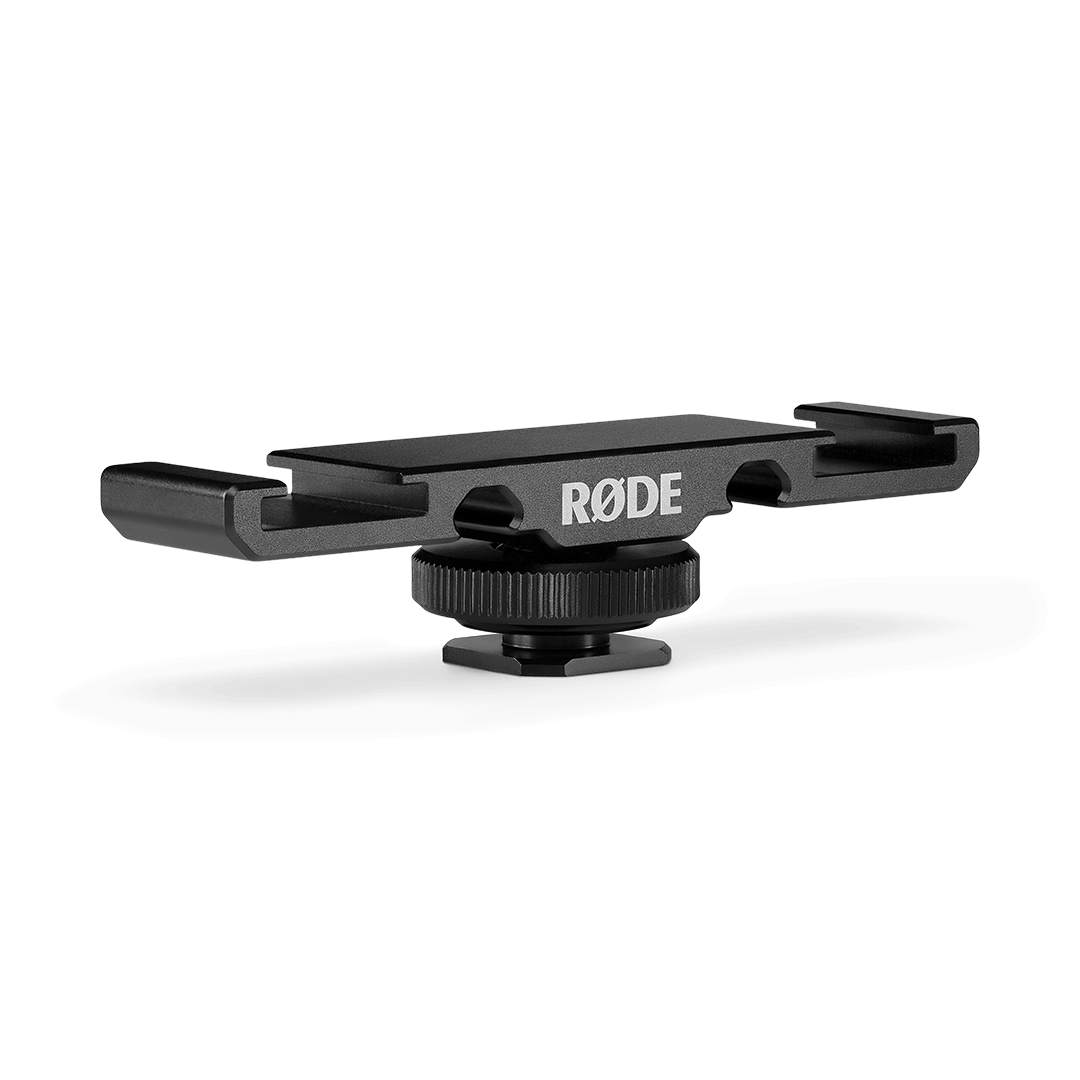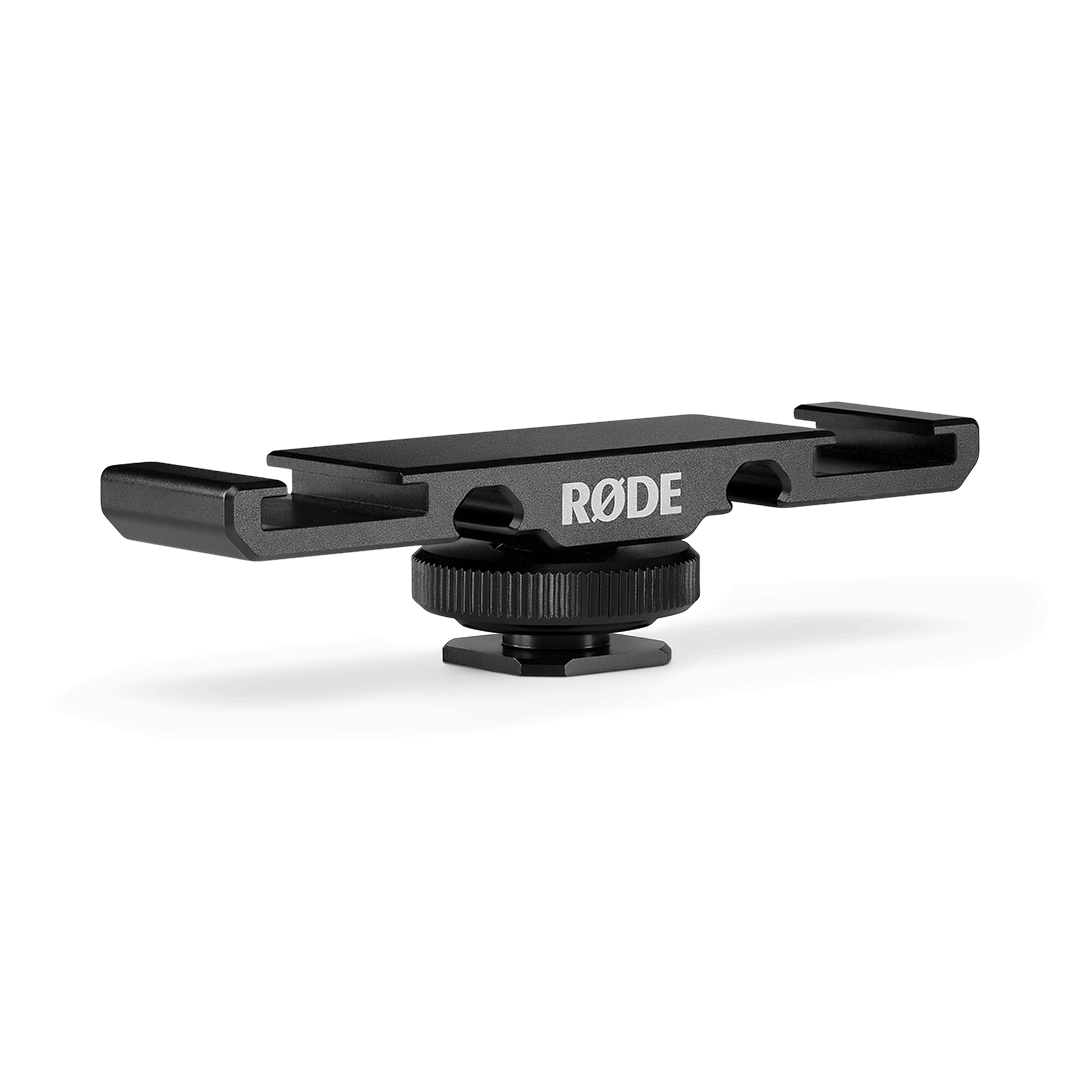 DCS-1
Dual Cold Shoe Mount
The DCS-1 is a dual cold shoe mount for mounting two microphones or cold shoe accessories on a device with a single cold shoe mount. Constructed from lightweight aluminium, it is sturdy and discreet and is compatible with all RØDE products that feature a cold shoe adaptor. It also includes cable management slots for select RØDE audio cables. When paired with the SC11, it provides a neat, streamlined solution for connecting two microphones to a single DSLR-style camera or recording device, for example dual Wireless GO receivers, or a wireless receiver and a VideoMic.
Key Features:
Dual cold shoe mount
Rugged alloy construction
Lightweight and discreet
Sturdy base with ¼-inch thread
FAQs
Q.
How do I mic up more than one person?
A.
If you need to mic up a second person you will need an additional Wireless GO system. You can attach both receivers to the cold shoe of your camera using the DCS-1 dual cold shoe mount. Then use the SC11 splitter cable to connect both receivers to the single mic input of your camera. If you want to connect the Wireless GOs to your phone you will also need the SC4 adapter cable – simply plug the SC11 single input into the SC4 and then into your mobile device.