NT-SF1
Ambisonic Microphone
The 'SoundField by RØDE' NT-SF1 is a peerless ambisonic microphone that captures broadcast-quality 360° surround sound, offering unprecedented sonic possibilities for use in VR, sound design, immersive audio, and experimental recording applications. The NT-SF1 is the first collaboration between ambisonic pioneers SoundField (who invented the first commercial ambisonic microphone) and RØDE.
Key Features:
Captures broadcast-quality 360° surround sound (with height) in A-Format™ on four separate tracks
Four RØDE TF-45C ½-inch true-condenser cardioid microphone capsules arranged in a tetrahedral array
Endless processing possibilities via the free 'SoundField by RØDE' plug-in
Output to all formats, from stereo to 7.1.4 surround sound
Comes in a complete recording kit, including a custom suspension shockmount, Blimp-style windshield and furry wind cover

Record Everything
The NT-SF1 records the entire spherical sound field – every sound from every direction – in perfect A-Format™ audio, which can be converted to B-Format™ audio and then manipulated infinitely using the 'Soundfield by RØDE' plug-in. Alter the mic directivity, position, and rotation after recording; create a full 7.1.4 surround mix; create a fully head-tracked 360° soundscape for immersive video. The possibilities are, quite literally, only limited by your imagination.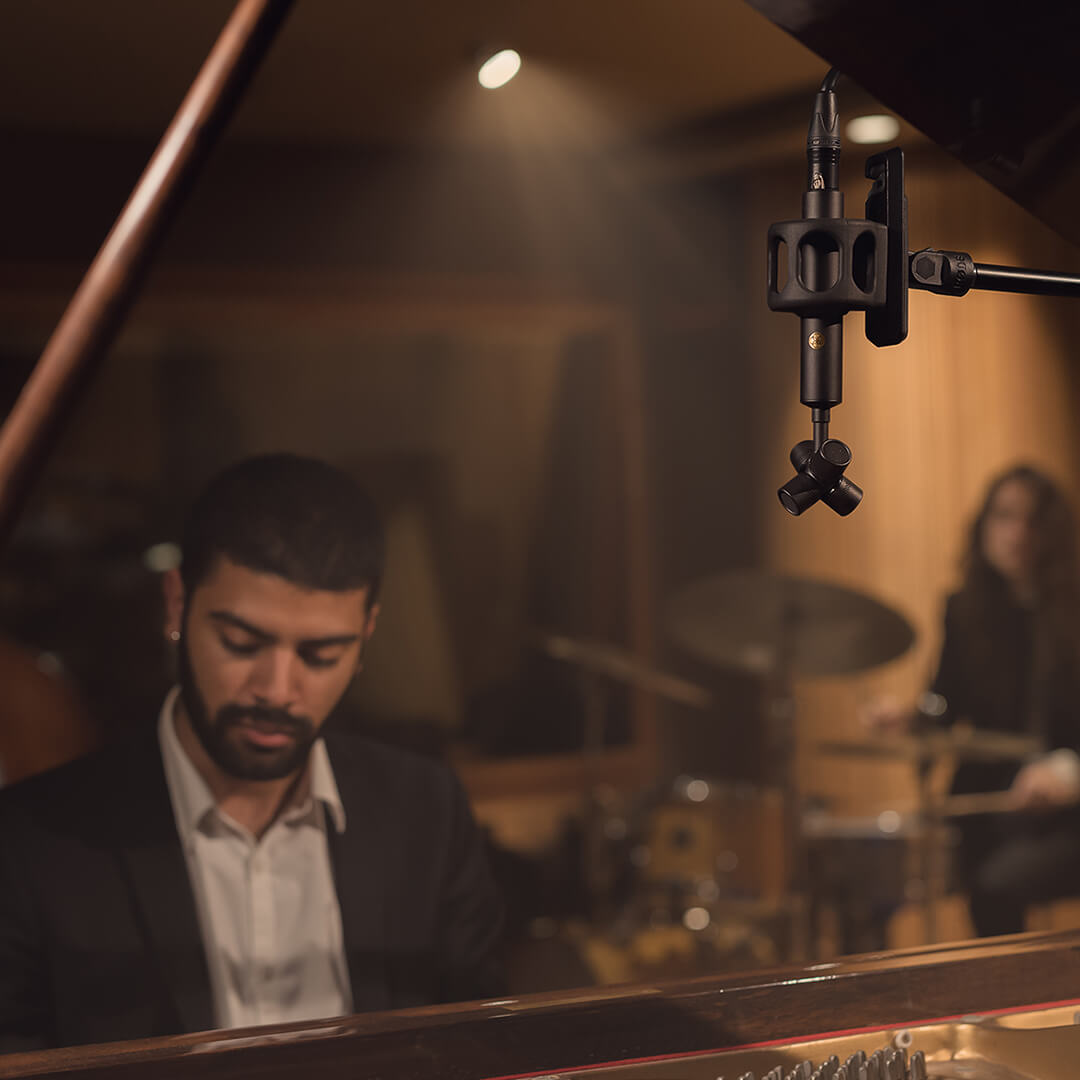 The 'SoundField by RØDE' Plug-in Processor
The 'SoundField by RØDE' plug-in delivers a revolutionary approach to ambisonic processing, offering the most accurate ambisonic rendering available in the world, all with legendary RØDE accessibility and ease of use. Eschewing the laborious matrices and correction filters of previous generations, it utilises state-of-the-art frequency-domain processing to deliver unparalleled spatial accuracy at all frequencies. And of course, it's perfectly matched to the 'SoundField by RØDE' NT-SF1.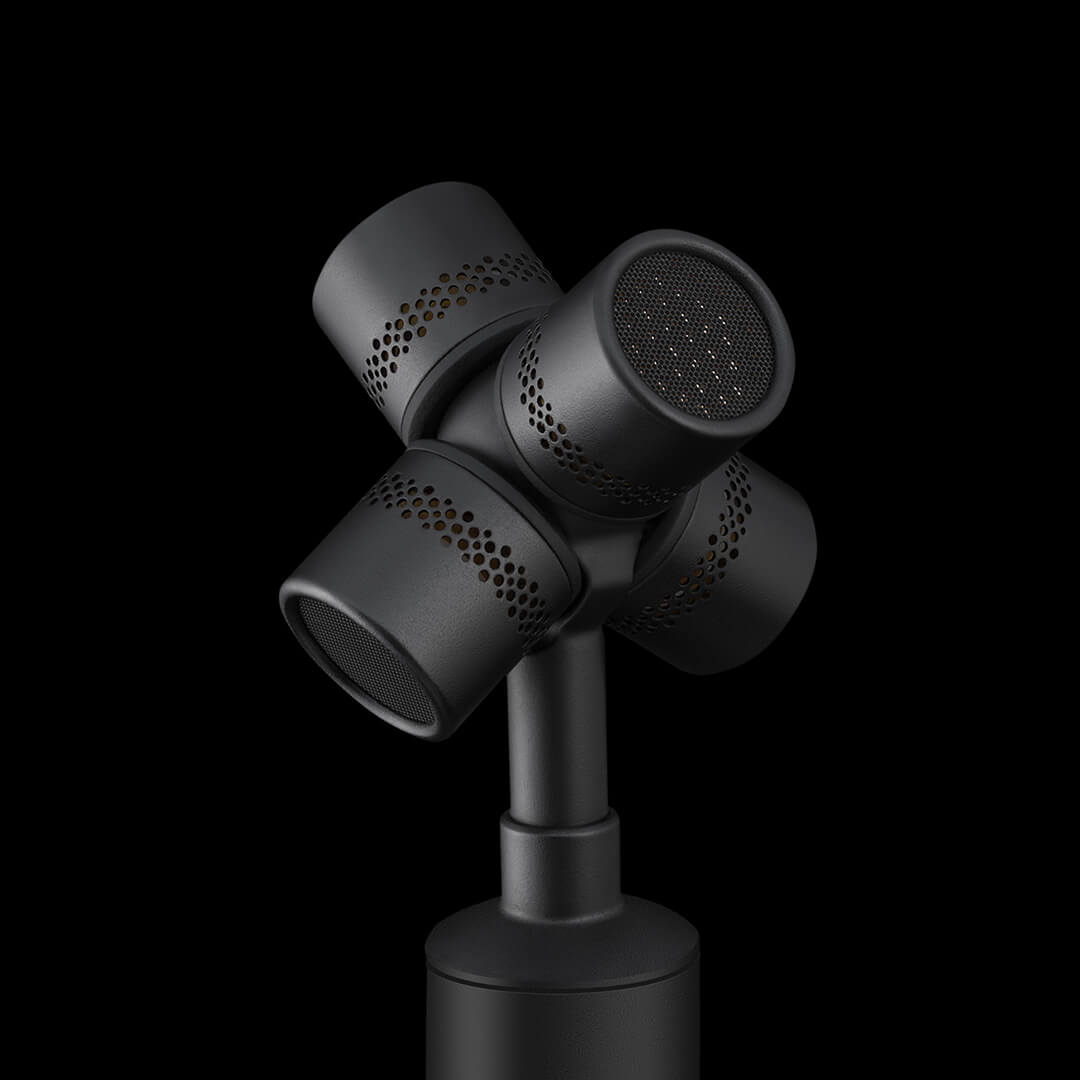 The SoundField Story
The SoundField legend starts in 1978 in the UK, with the first commercial SoundField microphone launched off the back of the pioneering work of Michael Gerzon. SoundField is now the global leader in high-end ambisonic microphones, installed in many of the world's most iconic venues. SoundField became part of RØDE/Freedman Electronics in 2016, starting the next chapter in the story.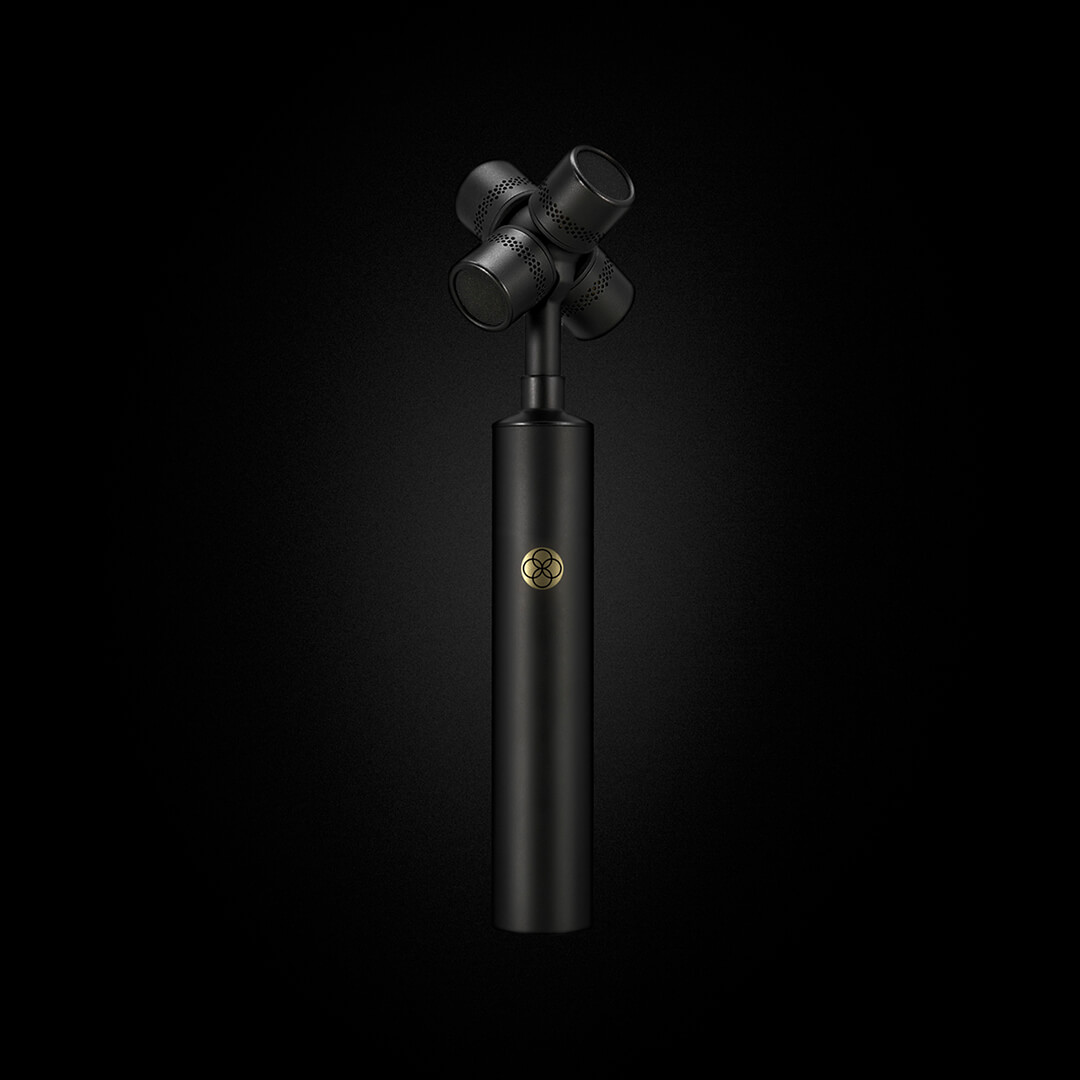 The Ambisonic Sound Library
The Ambisonic Sound Library is a huge, ever-growing collection of ambisonic recordings from some of the world's top sound recordists. The entire library is free to download, giving you access to hundreds of high-quality ambisonic recordings to use in your projects. Download B-Format audio files into your DAW and apply the 'SoundField by RØDE' plug-in to experience true ambisonic audio.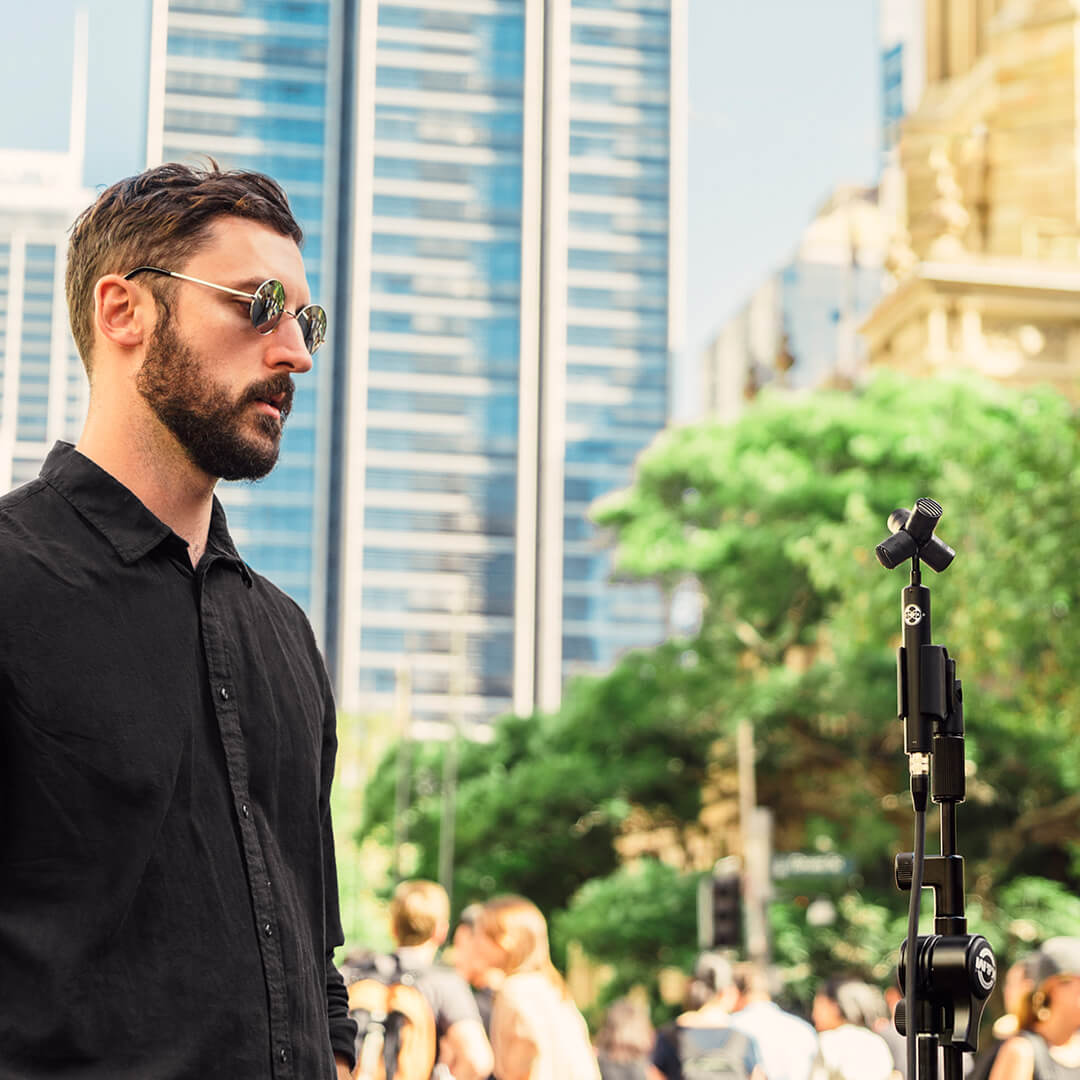 Endless Applications, Endless Creativity
The NT-SF1 is the perfect microphone for an extremely wide range of recording applications, from recording music to capturing three-dimensional soundscapes for virtual reality and immersive media. As productions increasingly require the use of surround or multi-channel spatial reproduction and the limits of creative recording continue to be pushed, the NT-SF1 should be the next addition to every sound recordist's arsenal.