NT-SF1
Microphone ambisonique
Le NT-SF1 « SoundField by RØDE » est un microphone ambisonique hors pair qui capture un son à 360° de qualité professionnelle, offrant des possibilités sonores sans précédent pour les applications de RV, de conception sonore, d'audio immersif et d'enregistrement expérimental. Le NT-SF1 est le fruit d'une première collaboration entre les pionniers de l'ambisonique SoundField (qui ont inventé le premier microphone ambisonique commercial) et RØDE.
Principales caractéristiques :
Il enregistre un son à 360° (avec hauteur) de qualité broadcast en A-Format™ sur quatre pistes séparées
Quatre capsules de microphone cardioïde à condensateur d'un demi pouce de RØDE TF-45C disposées en série tétraédrique
Des possibilités de traitement infinies grâce au plug-in gratuit « SoundField by RØDE »
Sortie vers tous les formats, de la stéréo au son surround 7.1.4
Livré avec un kit complet pour enregistrement, comprenant un support de suspension sur-mesure, une bonnette anti-vent de type blimp et une housse anti-vent en fourrure

Captures broadcast-quality 360° surround sound (with height) in A-Format™ on four separate tracks
Four RØDE TF-45C ½-inch true-condenser cardioid microphone capsules arranged in a tetrahedral array
Endless processing possibilities via the free 'SoundField by RØDE' plug-in
Output to all formats, from stereo to 7.1.4 surround sound
Comes in a complete recording kit, including a custom suspension shockmount, Blimp-style windshield and furry wind cover

Tout enregistrer
Le NT-SF1 enregistre l'intégralité du champ sonore sphérique - chaque son provenant de toutes les directions - en audio A-Format™ parfait, qui peut être converti en audio B-Format™, puis manipulé à l'infini à l'aide du plug-in « Soundfield by RØDE ». Modifiez la directivité, la position et la rotation du micro après l'enregistrement ; créez un mixage surround 7.1.4 complet ; créez un paysage sonore à 360° entièrement en head tracking pour une vidéo immersive. Les possibilités ne sont, littéralement, limitées que par votre imagination.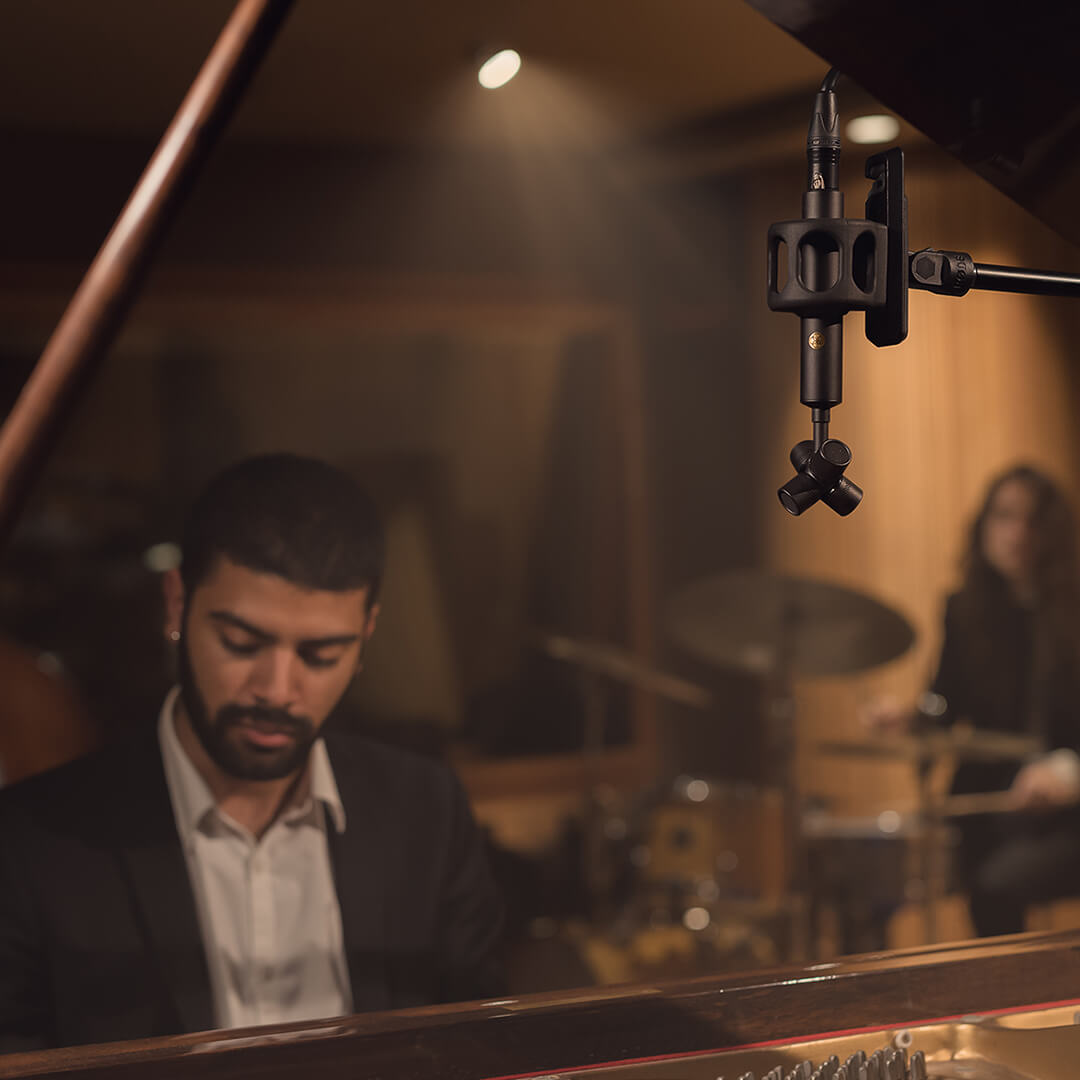 Le processeur plug-in « SoundField by RØDE »
Le plug-in « SoundField by RØDE » propose une approche révolutionnaire du traitement ambisonique, offrant le rendu ambisonique le plus précis au monde, le tout avec l'accessibilité et la facilité d'utilisation légendaires de RØDE. Abandonnant les matrices et les filtres de correction laborieux des générations précédentes, il utilise un traitement dans le domaine des fréquences de pointe pour offrir une précision spatiale inégalée à toutes les fréquences. Et bien sûr, il est parfaitement adapté au NT-SF1 « SoundField by RØDE ».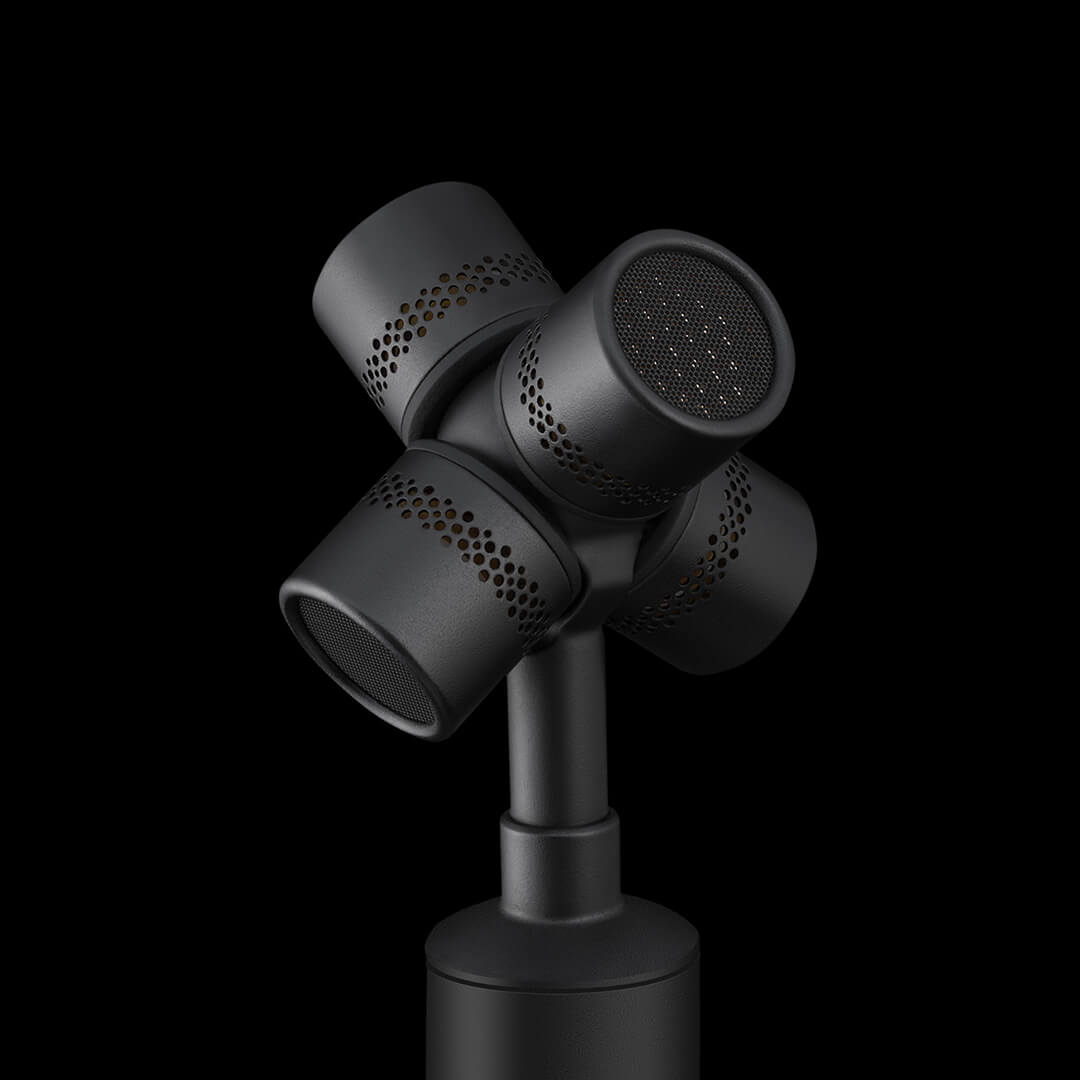 L'histoire de SoundField
La légende de SoundField commence en 1978 au Royaume-Uni avec la commercialisation du premier microphone SoundField basé sur le travail pionnier de Michael Gerzon. SoundField est désormais le leader mondial des microphones ambisoniques haut de gamme et est présent dans les lieux les plus légendaires de la planète. SoundField a fait partie de RØDE/Freedman Electronics en 2016, entamant ainsi le prochain chapitre de l'histoire.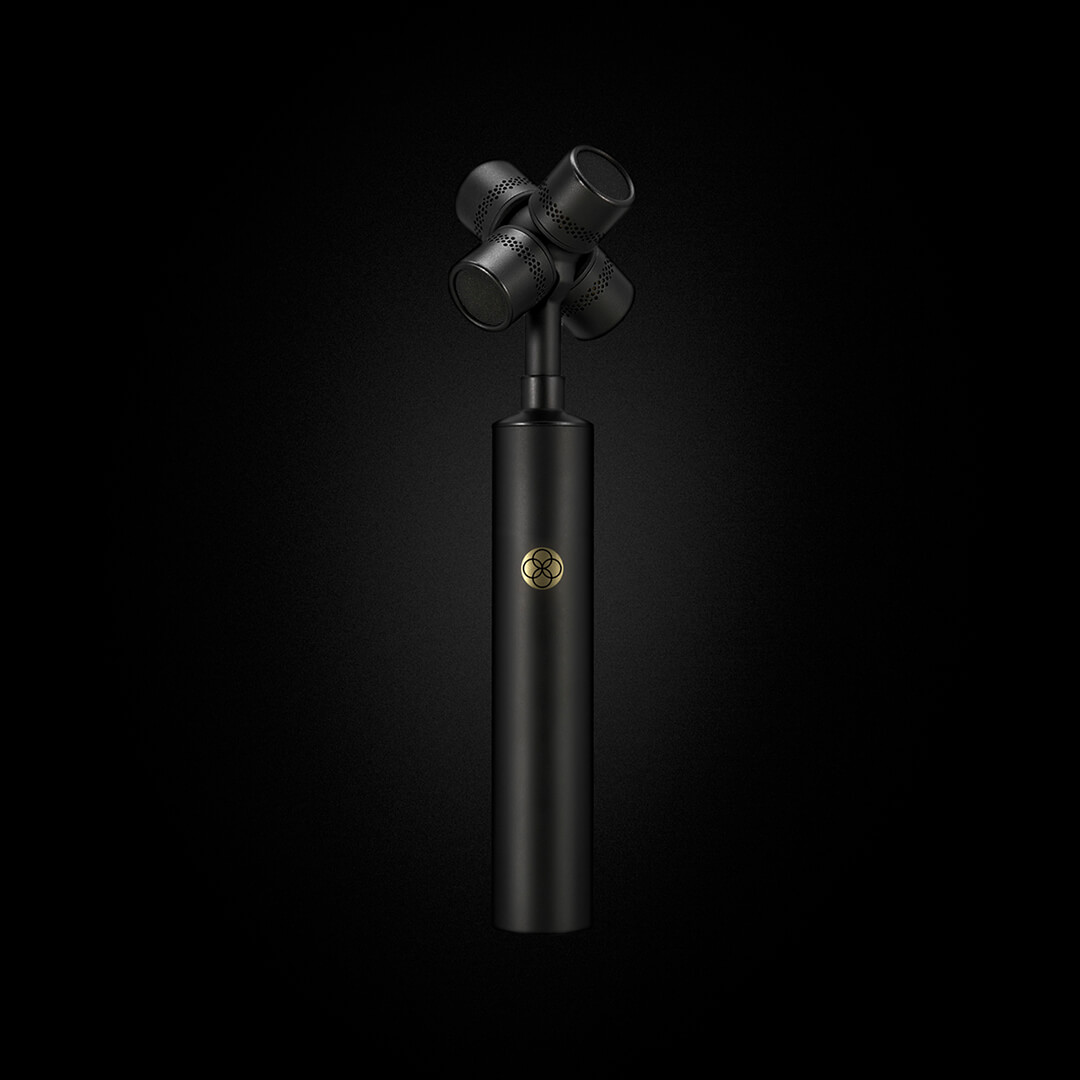 La bibliothèque de sons ambisoniques
La bibliothèque de sons ambisoniques (Ambisonic Sound Library) est une importante collection en perpétuelle augmentation d'enregistrements ambisoniques capturés par les meilleurs ingénieurs de son au monde. La bibliothèque entière est téléchargeable gratuitement pour vous donner accès à des centaines d'enregistrements ambisoniques à utiliser dans vos projets. Téléchargez des fichiers audio au B-format dans votre station audionumérique et utilisez le plugin « SoundField by RØDE » pour profiter d'un vrai son ambisonique.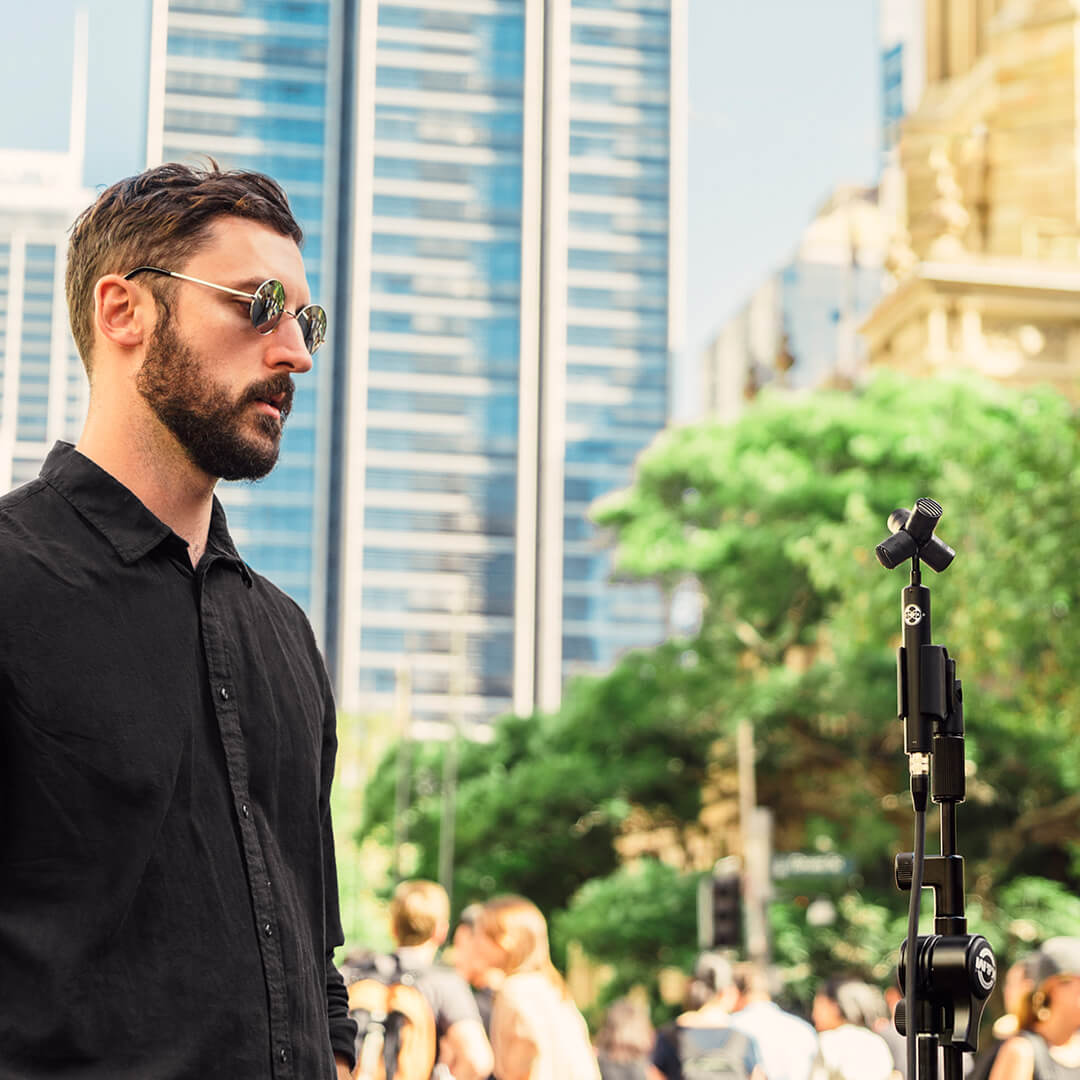 Applications sans fin, créativité sans fin
Le NT-SF1 est le microphone parfait pour une gamme extrêmement large d'applications d'enregistrement, de l'enregistrement de musique à la capture de paysages sonores tridimensionnels pour la réalité virtuelle et les médias immersifs. Alors que les productions exigent de plus en plus l'utilisation du surround et de la reproduction spatiale multicanal et que les limites de l'enregistrement créatif continuent d'être repoussées, le NT-SF1 devrait être le prochain ajout à l'arsenal de tout preneur de son.