NT-SF1
Microfono dall'effetto "surround"
Il 'SoundField by RØDE' NT-SF1 è un impareggiabile microfono con effetto "surround", che cattura il suono surround a 360° di qualità broadcast, offrendo possibilità sonore senza precedenti per l'uso in applicazioni di VR, design audio, audio coinvolgente e registrazione sperimentale. L'NT-SF1 è la prima collaborazione tra i pionieri dell'ambisonica SoundField (che ha inventato il primo microfono dall'effetto "surround" commerciale) e RØDE.
Caratteristiche principali:
Cattura il suono surround a 360° di qualità broadcast (con gli alti) in A-Format™ su quattro tracce separate
Quattro capsule microfoniche cardioidi RØDE TF-45C da ½ pollice true-condenser disposte in un array tetraedrico
Infinite possibilità di elaborazione tramite il plug-in gratuito 'SoundField by RØDE'
Uscita in tutti i formati, dallo stereo al suono surround 7.1.4
Fornito con un kit completo, che include un supporto antiurto personalizzato, una protezione antivento in stile dirigibile e una copertura antivento in pelliccia

Captures broadcast-quality 360° surround sound (with height) in A-Format™ on four separate tracks
Four RØDE TF-45C ½-inch true-condenser cardioid microphone capsules arranged in a tetrahedral array
Endless processing possibilities via the free 'SoundField by RØDE' plug-in
Output to all formats, from stereo to 7.1.4 surround sound
Comes in a complete recording kit, including a custom suspension shockmount, Blimp-style windshield and furry wind cover

Registra tutto
L'NT-SF1 registra l'intero campo sonoro sferico (ogni suono da ogni direzione) in un perfetto audio A-Format™, che può essere convertito in audio B-Format™ e poi manipolato all'infinito utilizzando il plug-in 'Soundfield by RØDE'. Alterare la direttività del microfono, la posizione e la rotazione dopo la registrazione; creare un mix surround 7.1.4 completo; creare un paesaggio sonoro a 360° completamente tracciato dalla testa per un video coinvolgente. Le possibilità sono, letteralmente, limitate solo dalla tua immaginazione.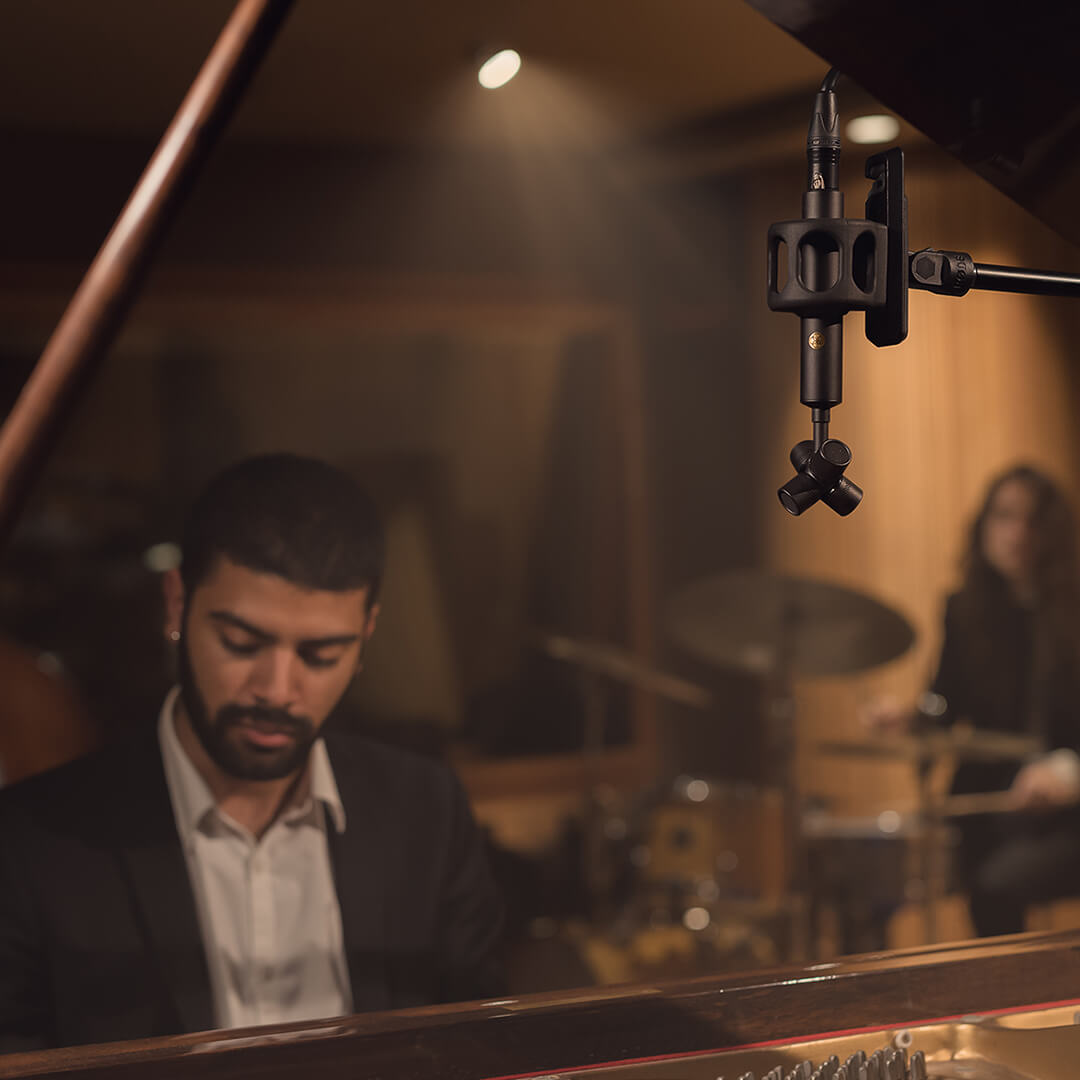 Il processore plug-in 'SoundField by RØDE'
Il plug-in 'SoundField by RØDE' fornisce un approccio rivoluzionario all'elaborazione dall'effetto "surround", offrendo il rendering surround più accurato disponibile al mondo, il tutto con la leggendaria accessibilità e facilità d'uso di RØDE. Rifuggendo alle laboriose matrici e ai filtri di correzione delle generazioni precedenti, utilizza un'elaborazione nel dominio della frequenza all'avanguardia per offrire una precisione spaziale senza precedenti a tutte le frequenze. E, naturalmente, è perfettamente abbinato al 'SoundField by RØDE' NT-SF1.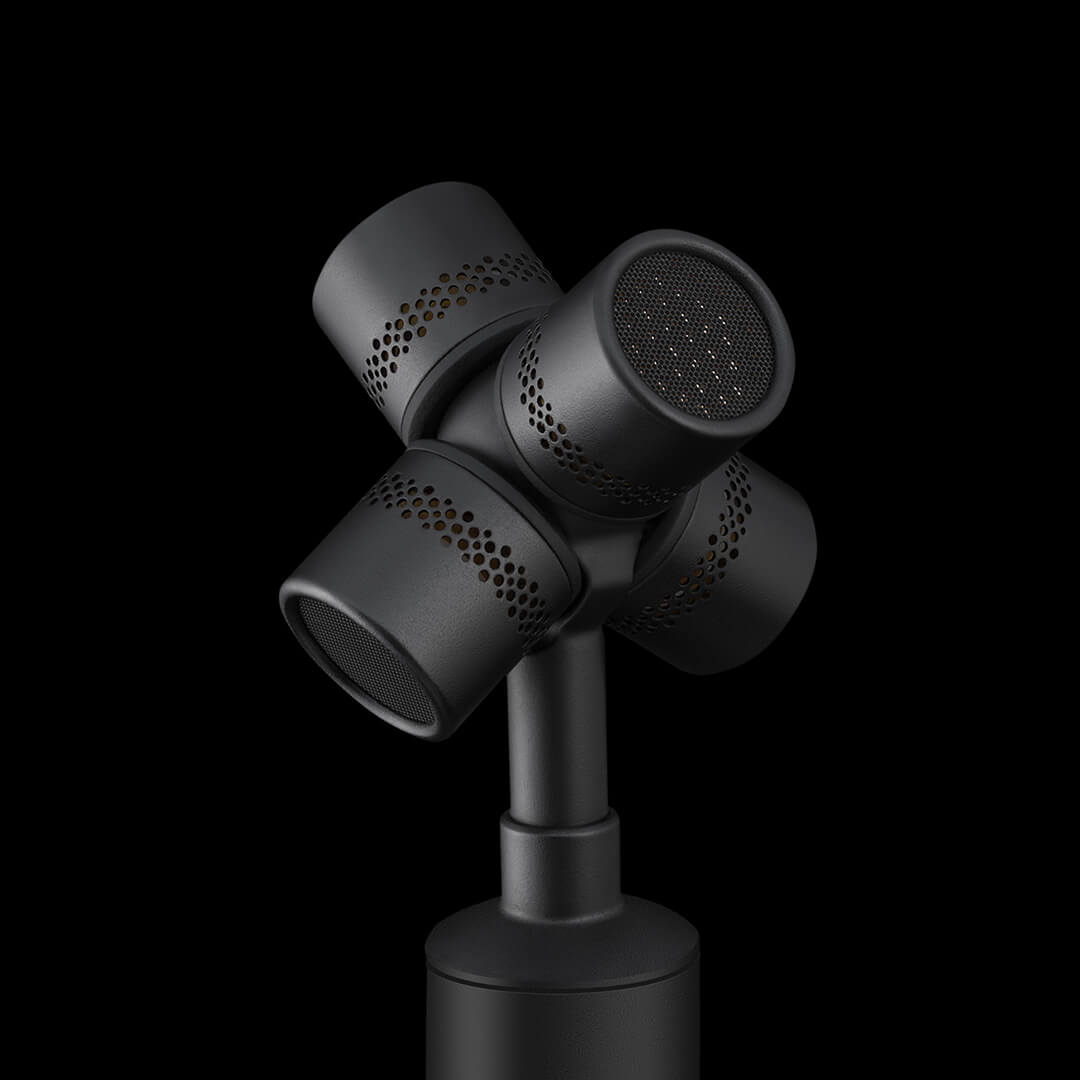 La storia di SoundField
La leggenda di SoundField inizia nel 1978 nel Regno Unito, con il lancio del primo microfono commerciale SoundFiled basato sul lavoro innovativo di Michael Gerzon. Oggi SoundFiled è leader mondiale nei microfoni ad effetto "surround" di fascia alta, installati in molti posti iconici del mondo. SoundField è diventato parte di RØDE/Freedman Electronics nel 2016, dando così il via al capitolo successivo della sua storia.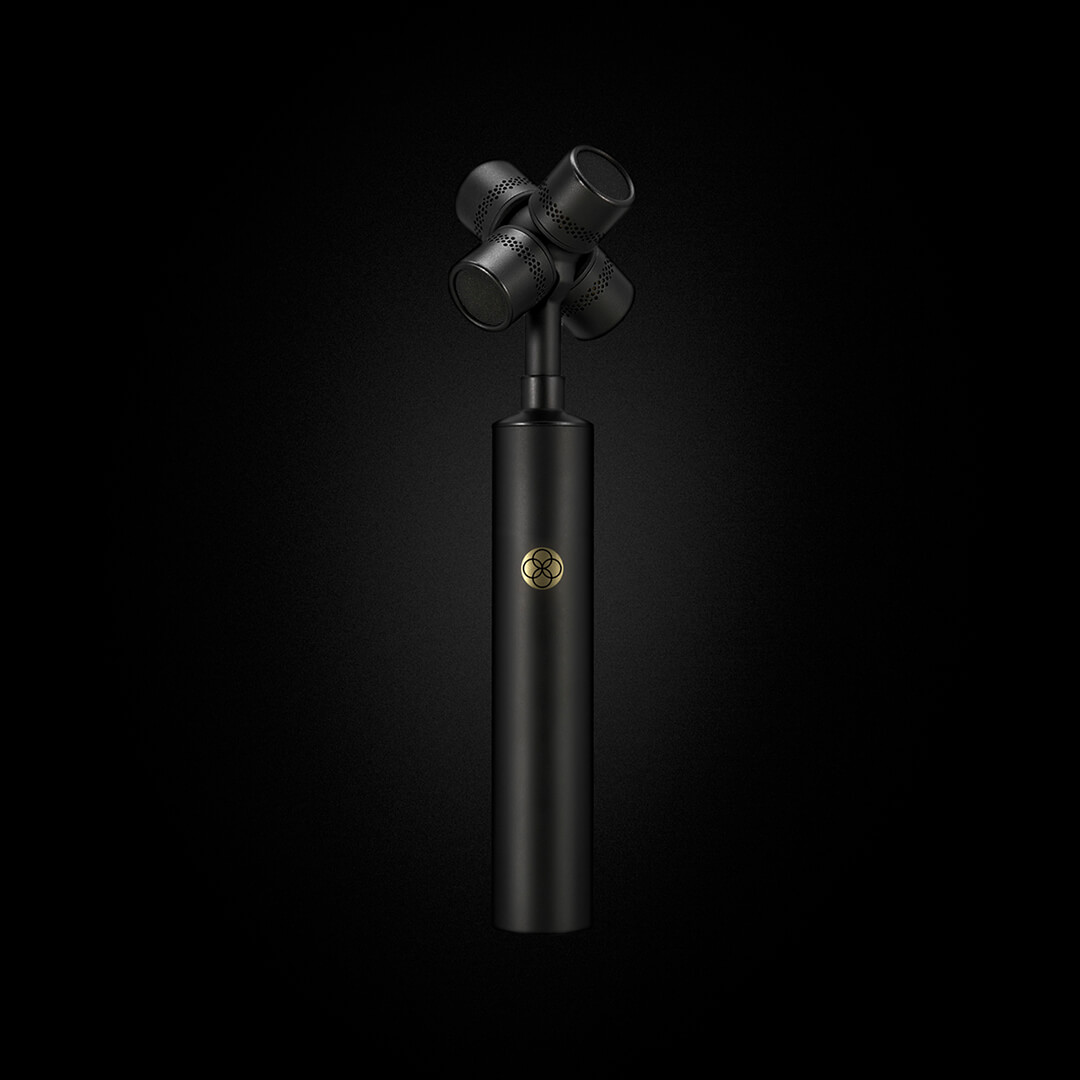 La Ambisonic Sound Library
La Ambisonic Sound Library, una biblioteca del suono ad effetto "surround", è una collezione enorme e in continua crescita di registrazioni surround di alcuni dei migliori tecnici del suono del mondo. È possibile scaricare l'intera biblioteca, avendo accesso a centinaia di registrazioni ad effetto "surround" di qualità da usare in svariati progetti. Scarica i file audio B-Format nella tua DAW (digital audio workshop) e usa il plug-in 'SoundField by RØDE' per sperimentare l'autentico suono ad effetto "surround".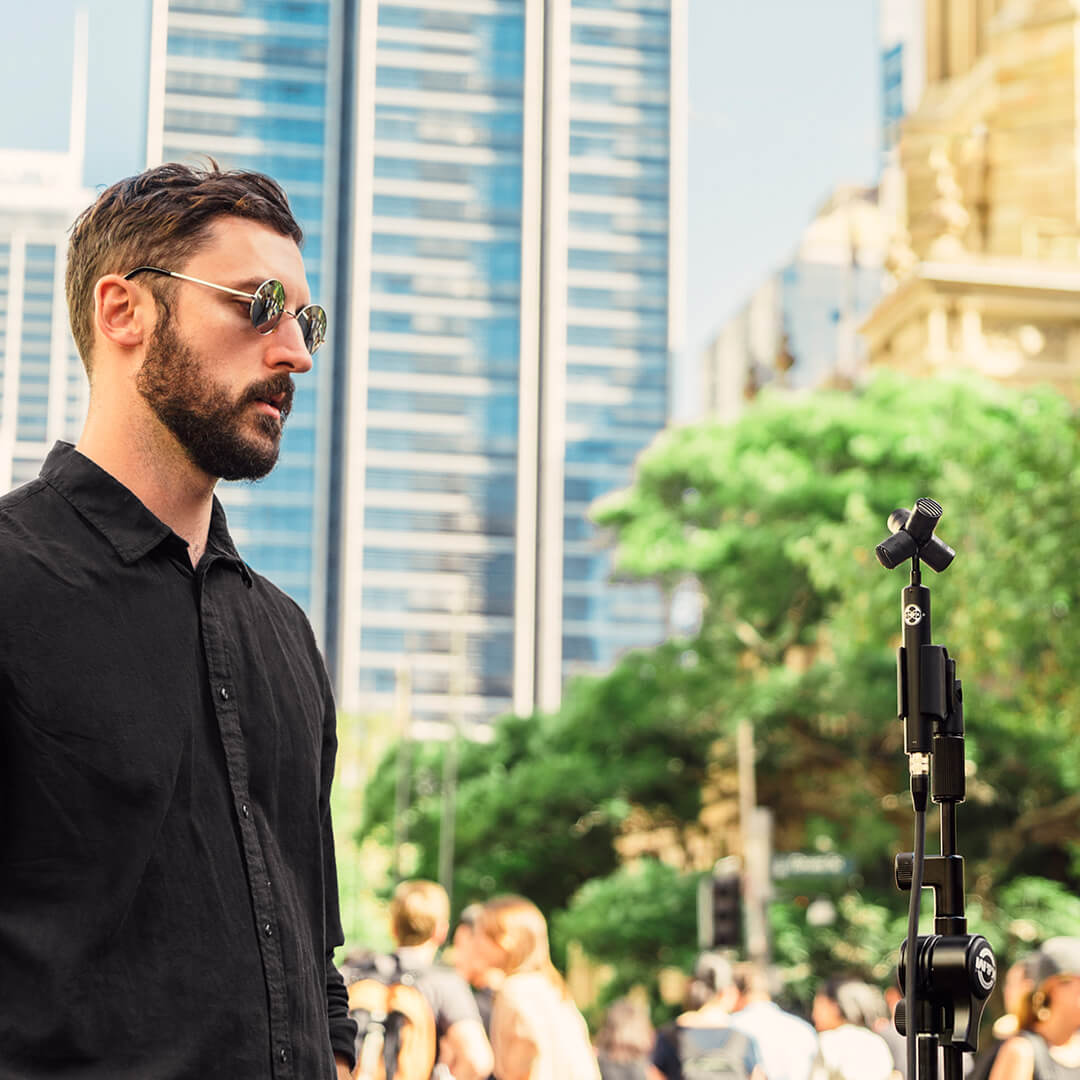 Applicazioni senza fine, creatività senza fine
L'NT-SF1 è il microfono perfetto per una gamma estremamente ampia di applicazioni di registrazione, dalla registrazione di musica, alla cattura di paesaggi sonori tridimensionali per la realtà virtuale e i media coinvolgenti. Dato che le produzioni richiedono sempre di più l'uso di una riproduzione spaziale surround o multicanale, e i limiti della registrazione creativa continuano ad essere spinti in avanti, l'NT-SF1 dovrebbe essere il prossimo ad essere aggiunto all'arsenale dei registratori del suono.