New Wireless PRO Firmware Introduces High-Pass Filters and More
We're excited to announce a new firmware update for the Wireless PRO. Just like the Wireless GO II and other RØDE products, the Wireless PRO is fully upgradeable, allowing us to add new features and usability enhancements via firmware updates.
We recommend regularly connecting your Wireless PRO to your computer and running RØDE Central to check for new firmware to ensure you have access to all the latest features. Just remember to update the receiver and two transmitters, as the whole system needs to be on the same firmware to work properly together.
The main feature in this update is the addition of a two-step high-pass filter for the transmitters, which applies to both the built-in microphone and any connected external mic, such as the included Lavalier II. This can be activated in RØDE Central, with the option to apply either a 75Hz or 100Hz filter to your audio.
A high-pass filter, also known as a low-cut, removes lower frequencies in an audio signal, which can be useful for adding some clarity to your audio and helping to tame any rumble caused by wind noise.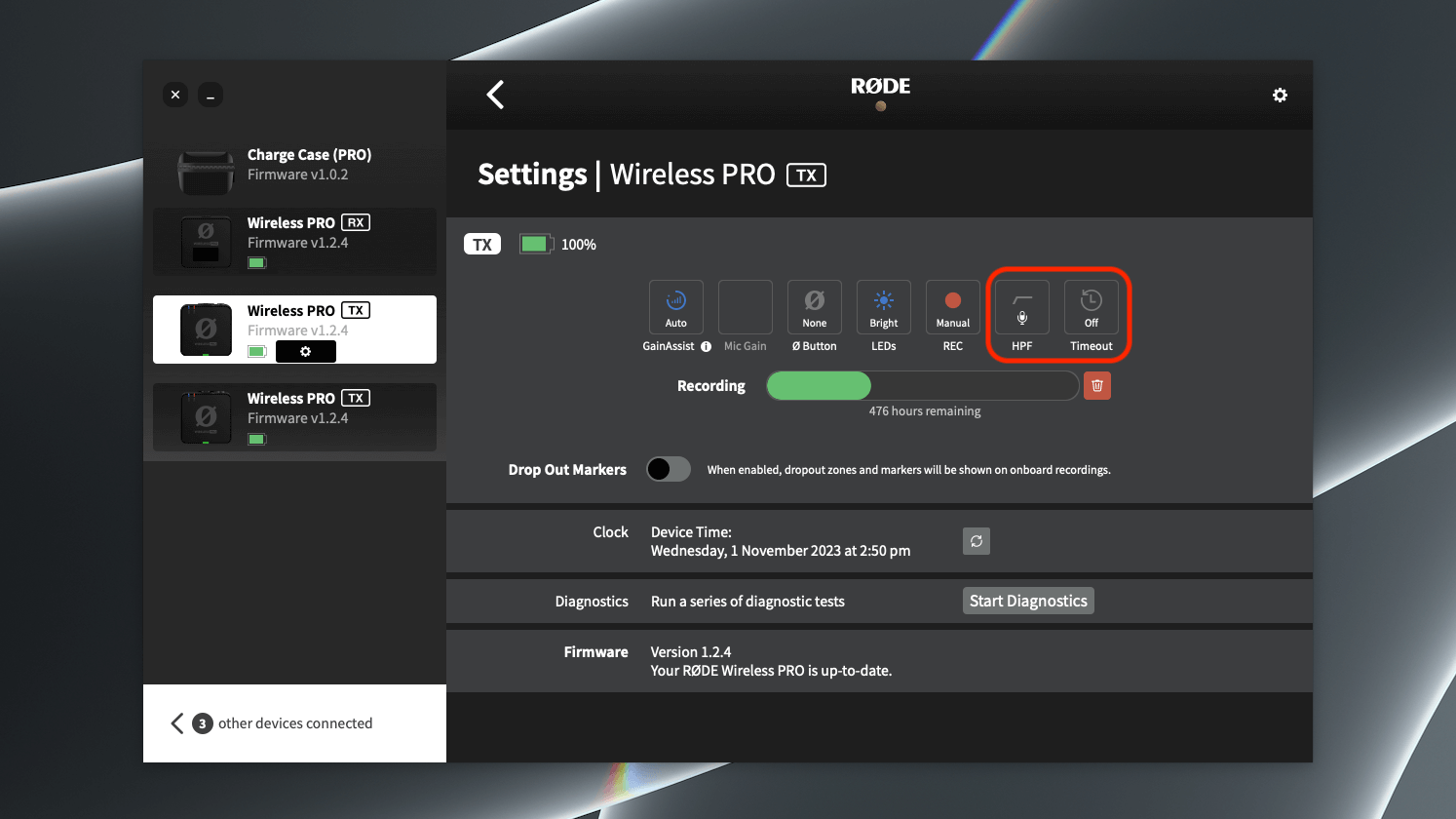 We have also added the ability to disable the timeout feature on the transmitters. When this timeout feature is activated, the transmitters will automatically turn off after 15 minutes if they are not recording and aren't paired.
This is helpful for preserving battery life in case you forget to manually turn them off. However, if you prefer leaving the transmitters on your talent all day and don't want to have to remember to turn them on each time you want to start recording, you can now disable this feature.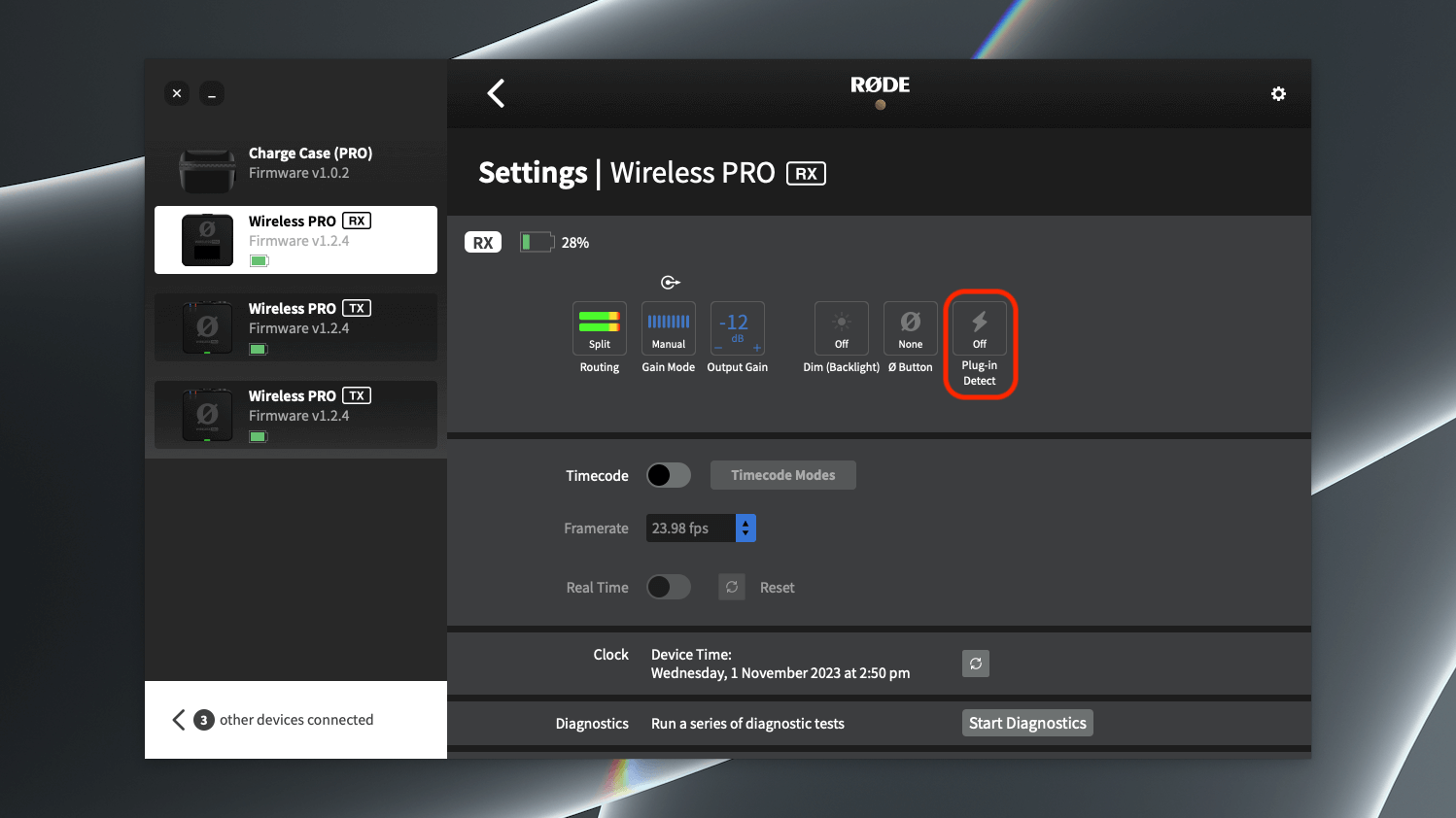 We have also added the ability to disable the plug-in power detect feature on the receiver. When this setting is activated, the receiver will automatically turn on when you turn your camera on, as long the receiver detects power, and it will automatically turn off when you turn your camera off. If you prefer to manually turn the receiver on and off, you can now disable this feature.
The Wireless PRO is also now fully compatible with other RØDE Series IV wireless devices, including the Wireless GO II, Wireless ME, RØDECaster Duo and RØDECaster Pro II to ensure they work seamlessly together.
Download and install RØDE Central to update to the latest firmware and access these great new features.