UNIFY is the audio control centre of your streaming or gaming setup. Mix, route, process and record with unprecedented flexibility. Sound better than ever.
Complete Control of Your Audio
UNIFY gives you complete control of all your audio in one place. No more alt-tabbing around to different software, making volume adjustments. Mix up to four microphones and six virtual audio devices from audio sources like Spotify, Discord and gameplay. Curate the perfect audio experience for your audience, your teammates, and yourself with independent sub-mixes for all your outputs.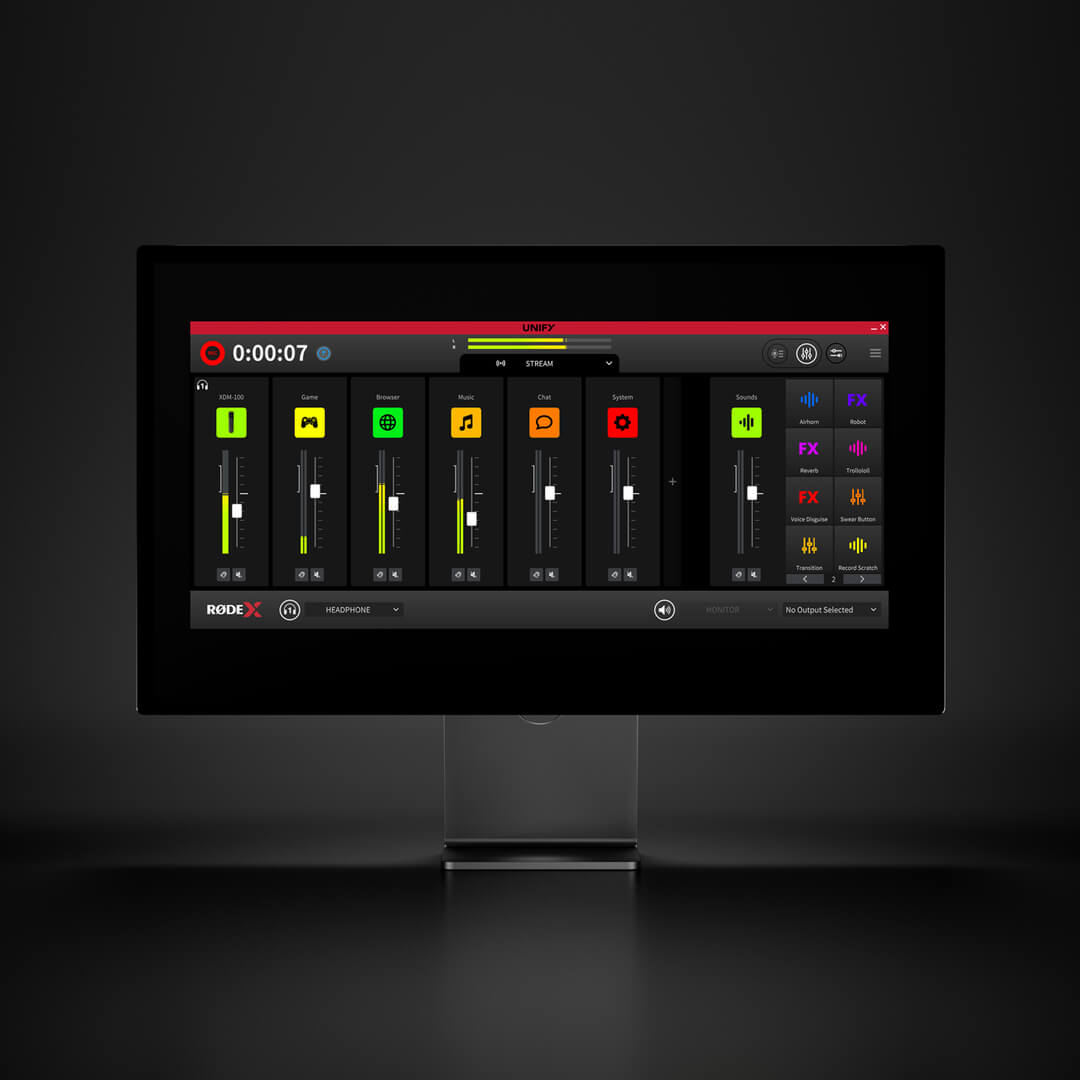 Craft Your Own Sound
Everyone's voice is different. Find your unique sound with granular* control over UNIFY's audio processing, including a compressor, noise gate and high-pass filters. Sound incredible with professional APHEX® processing, including the legendary Aural Exciter™ and Big Bottom™.
* Advanced DSP with RØDE X microphones only
Let Us Do the Heavy Lifting
UNIFY's audio processing is managed by a powerful DSP chip built into RØDE microphones, meaning less processing load on your CPU (more FPS/faster load times for your gameplay) and zero-latency direct monitoring for your headphones.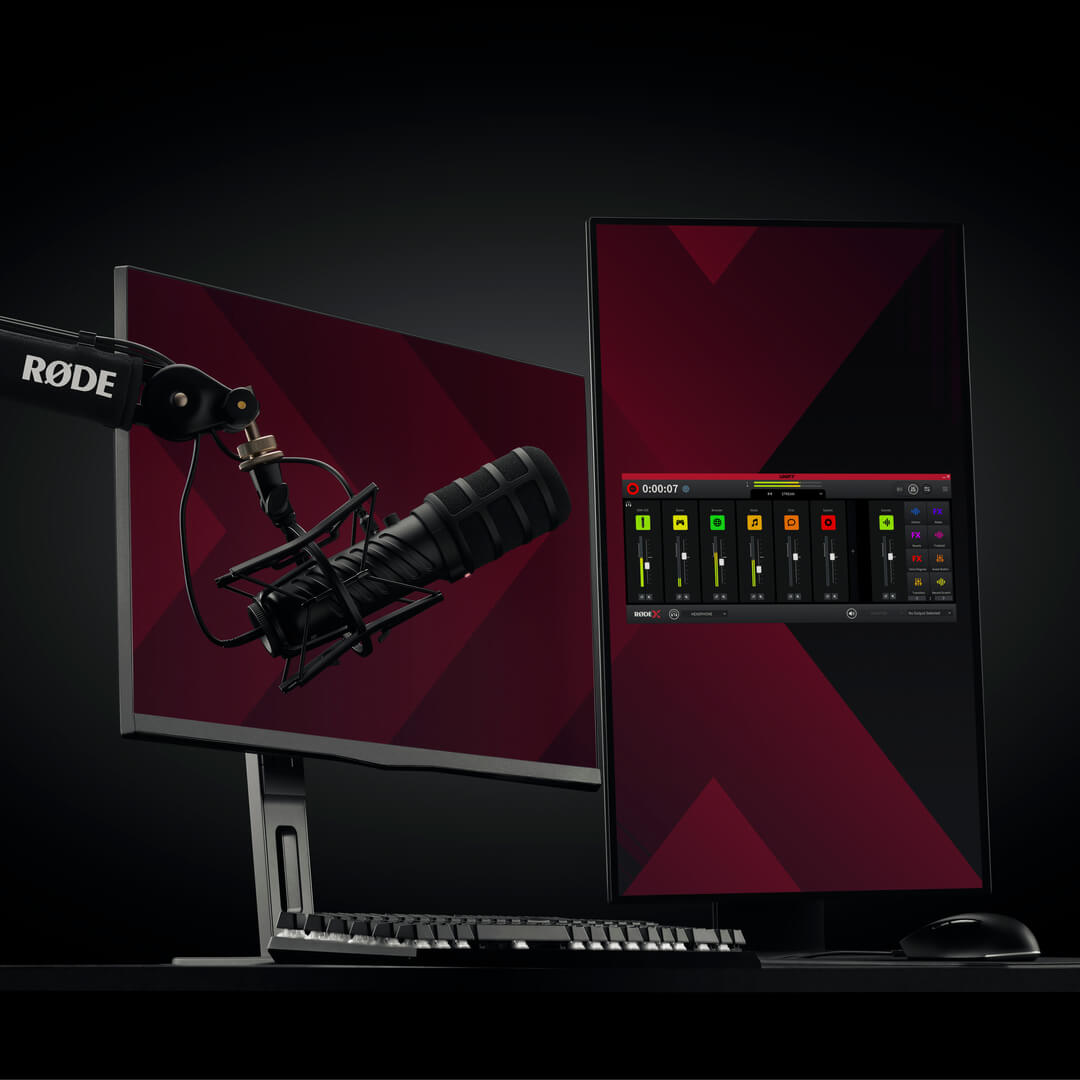 Record a Mix for Any Platform
Say goodbye to DMCA and other copyright issues with UNIFY's in-built multichannel recording feature. Record every track as a separate audio file, allowing you to mix the perfect, copyright-safe content for any platform, whether it be Twitch VODs, Clips or YouTube cuts.