NTH-100
Professional Over-Ear Headphones
The RØDE NTH-100 professional over-ear headphones offer exceptional sonic performance and superior comfort that inspires creativity. Featuring custom-matched drivers that deliver an incredibly accurate frequency response and ultra-low distortion, and a precision-engineered acoustic design optimised for exceptional detail and clarity, they are ideal for all forms of content creation, including music production, mixing and audio editing, podcasting, streaming and location recording. Luxurious Alcantara® cushions with our revolutionary CoolTech™ gel ensure maximum comfort, particularly for long-format content creation, and the fully adjustable headband with our innovative FitLok™ locking system provides the perfect fit every time. Your search for the perfect headphones is over.
Key Features:
Custom-matched drivers deliver an incredibly accurate frequency response and low distortion – ideal for monitoring and mixing
Precision-engineered acoustic construction optimised for exceptional detail, clarity and a very natural sound
Alcantara® earcup and headband cushions for superior comfort
Revolutionary CoolTech™ gel reduces wearing fatigue
Fully adjustable headband with FitLok™ locking system
Unique contoured earcups for superior acoustic performance and comfort, with memory foam cushions for excellent noise isolation
Removable cable with locking connector that can be connected to either earcup for maximum flexibility and convenience
Designed and made using high-grade components in RØDE's state-of-the-art facilities in Sydney, Australia
Lifetime warranty

1Alcantara®️ headband cushion
2FitLok™️ headband locking system
3Unique ergonomic earcup shape
4Left or right cable attachment
5Durable all-metal headband
6Bi-directional cup adjustment
7Memory foam cushions with CoolTech™️ gel
8Locking headphone connectors
Audio as it's Meant to Be Heard
The NTH-100s are meticulously crafted to deliver exceptional sonic performance for critical listening, from monitoring to mixing to mastering. Featuring custom-matched dynamic drivers that have been painstakingly tuned for an incredibly accurate frequency response and extremely low distortion, they are remarkably natural-sounding headphones. These qualities are further enhanced by the unique contoured earcup construction, which is optimised to ensure exceptional detail and clarity, and memory foam cushions for excellent passive noise isolation. They are precision-crafted to retain every detail and every nuance of sound they produce. In other words, audio as it's meant to be heard.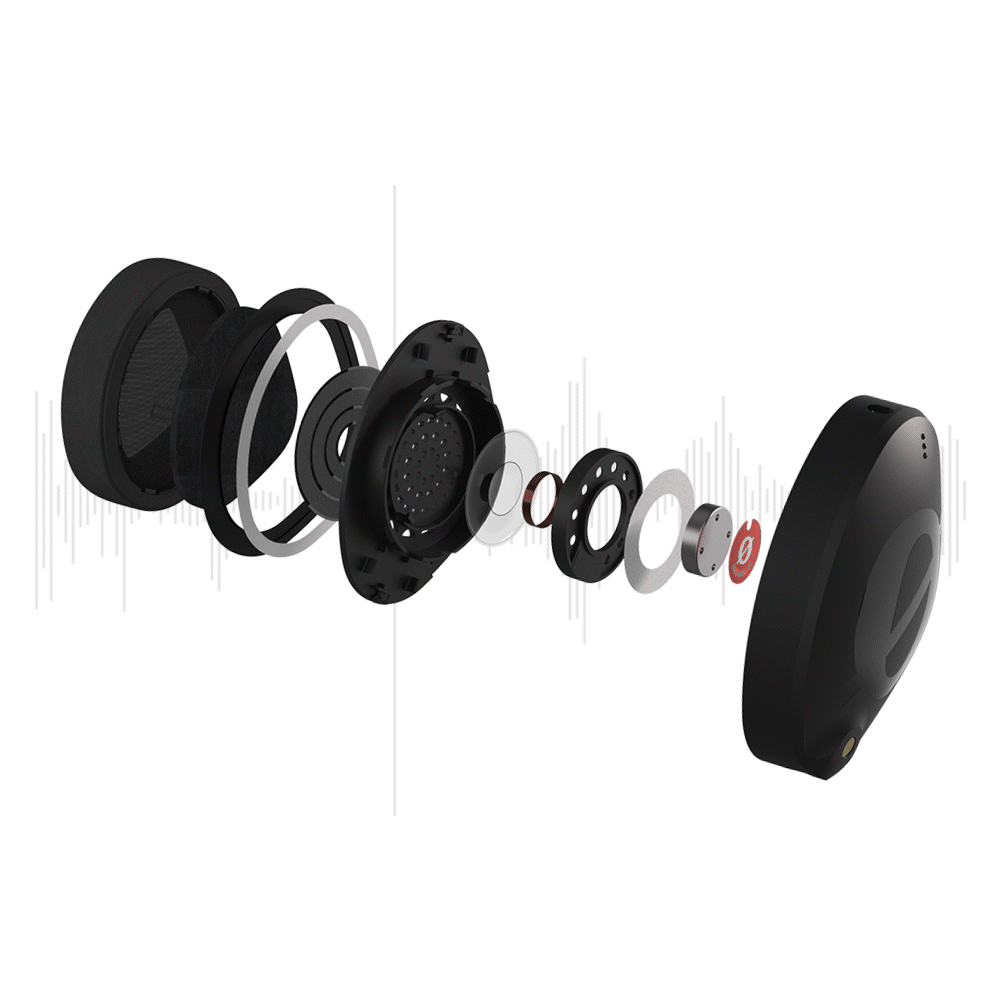 Incredible Accuracy, Exceptional Clarity
The NTH-100 drivers feature a custom voice coil with a four-layer ultra-high-tension aluminium alloy at its core, which is coupled to an ultra-stiff triple-layer Mylar® diaphragm. Combined with a rare-earth neodymium magnet and innovative phase plug inspired by the award-winning NTG5 microphone, these high-grade components ensure an accurate frequency and phase response across the whole audible spectrum for an incredibly articulate listening experience.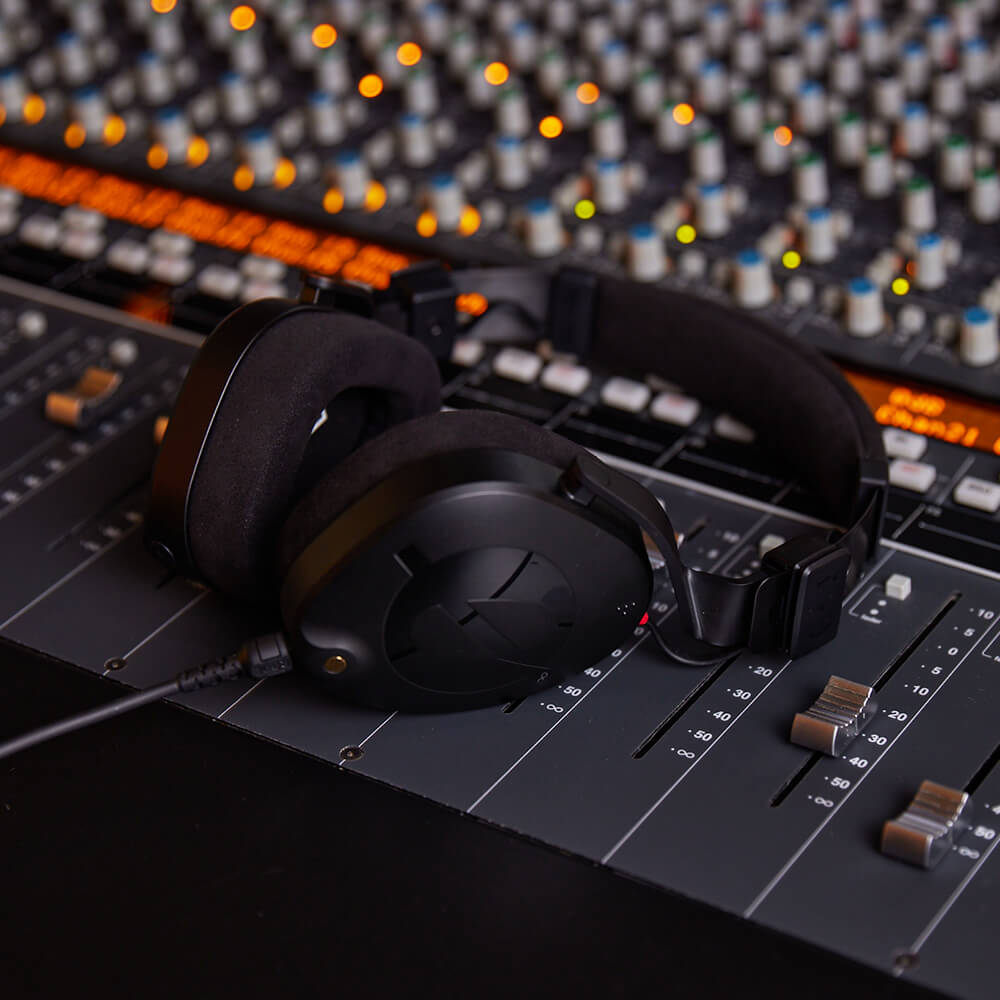 The Most Comfortable Headphones Ever. Period.
When it comes to creating, comfort is everything, and the NTH-100s promise comfort like nothing else. The luxurious Alcantara® earcup and headband cushions offer a premium feel that enhances the sensory experience from the moment they are put on – supremely soft and highly breathable. Underneath the Alcantara is a layer of our revolutionary CoolTech™ gel, which absorbs and dissipates heat, actively cooling your head and ears to significantly reduce wearing fatigue. The unique ergonomic design of the earcups is also extremely comfortable, with bi-directional movement and memory foam providing a custom-fit feel for any head size or shape (even if you wear glasses), and the fully adjustable headband with our innovative FitLok™ locking system ensures they feel exactly the same every time you put them on.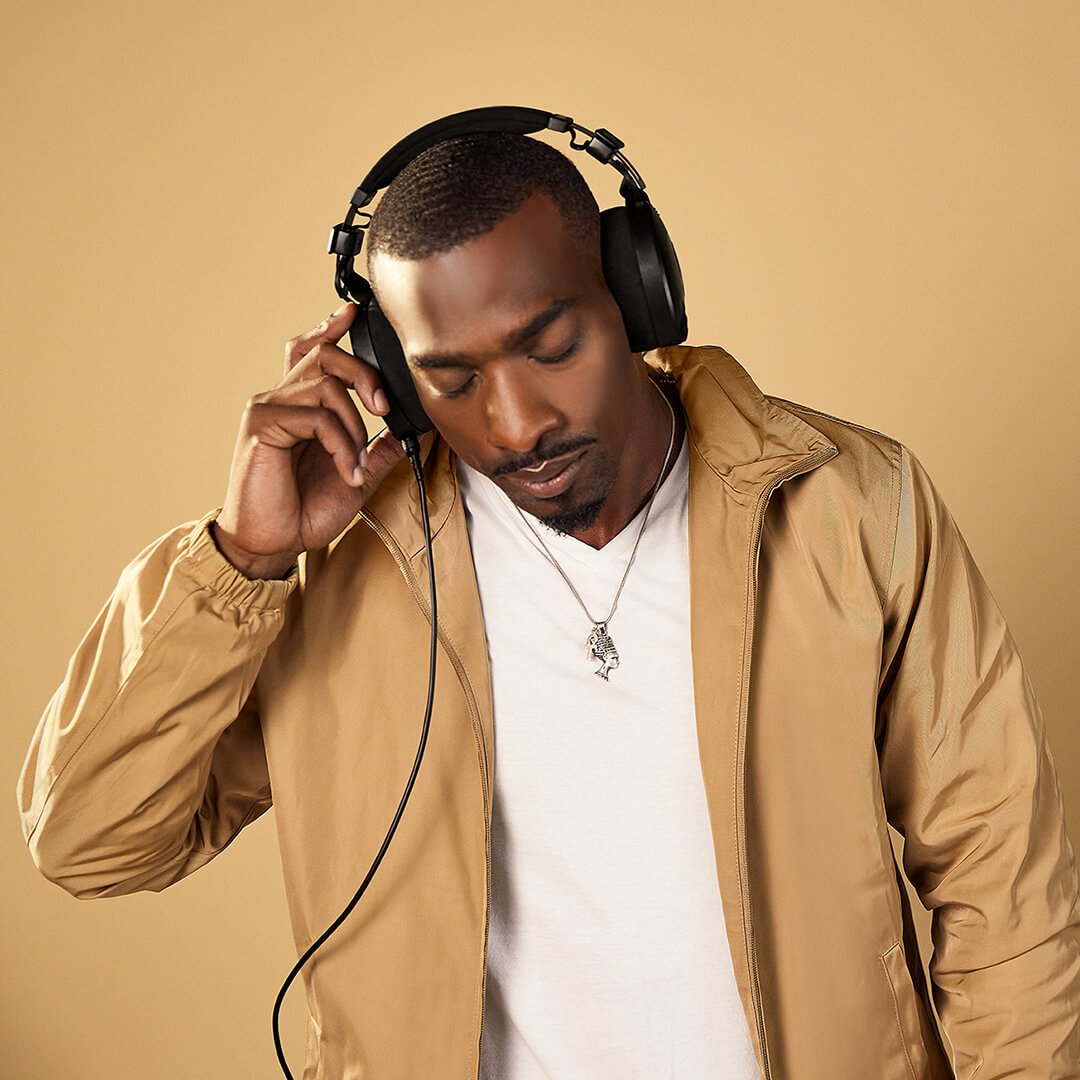 Style in a Class of its Own
The perfect marriage of classic aesthetics and cutting-edge industrial design, the NTH-100s are instantly iconic. With clean lines and sleek, high-grade finishes, including the unique ergonomic earcup design and premium Alcantara® cushions, they look as good as they feel. Customise the NTH-100s to suit your style, with high-quality cables available in four vibrant colours: pink, green, blue and orange (matched to the channels of the RØDECaster Pro and RØDE Connect). Available in 1.2m (3′11″) and 2.4m (7′10″) variants.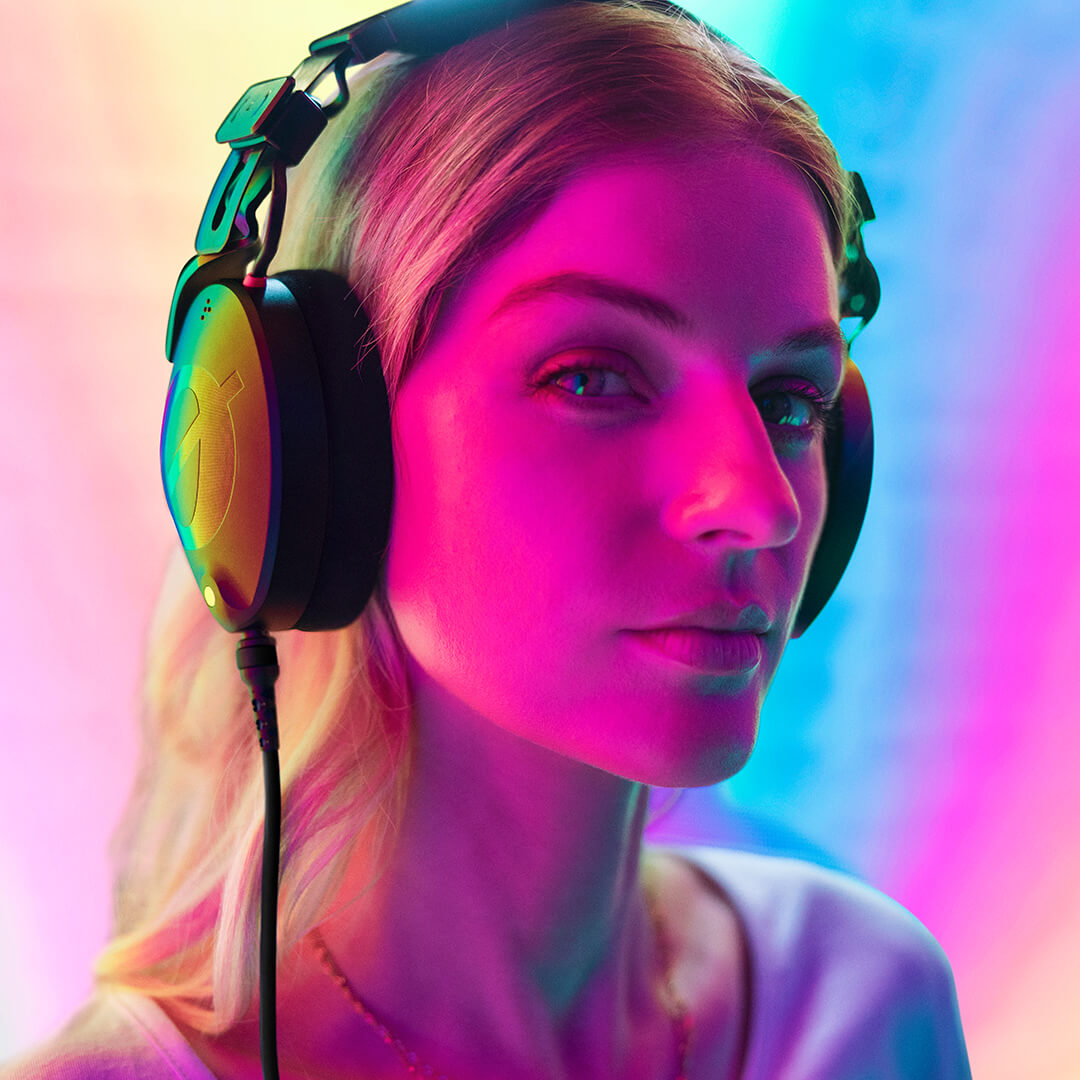 Built For Creative Endurance
The NTH-100s are built to withstand the rigours of creating day in, day out. Every component is designed to endure, from the high-strength spring steel headband with its scratch-resistant coating to the highly durable Alcantara® cushions to the locking cable connectors. The cushions and cable are also user replaceable. This modular design ensures maximum longevity, even with vigorous daily use. Every pair is designed and made in RØDE's precision facilities in Sydney, Australia using high-grade materials, so you can take on any creative endeavour knowing they'll be with you for the long-haul.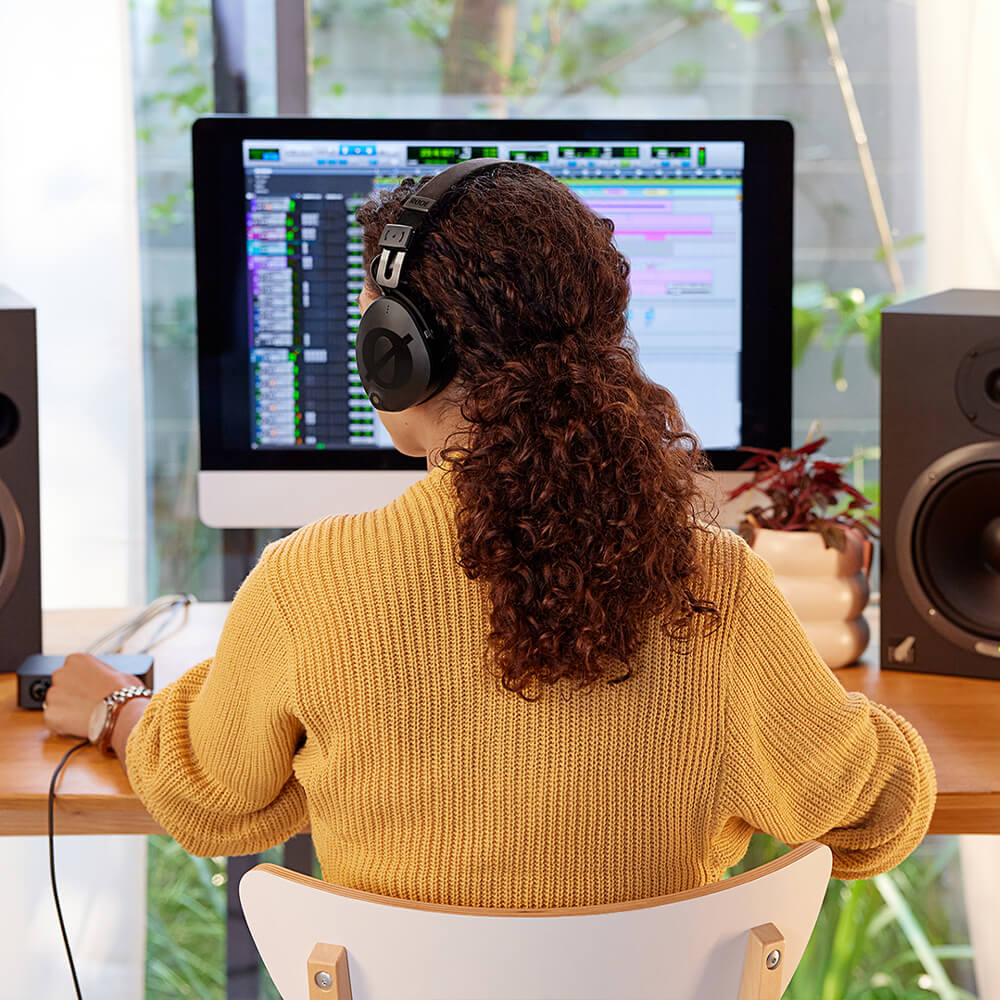 Transform Your NTH-100
Transform your NTH-100s into a professional headset with the NTH-Mic, a broadcast-grade microphone that plugs directly into the headphones, making them ideal in a wide range of applications – podcasting, broadcast, content creation, streaming, media, conference calls and other business applications. The NTH-Mic features a sturdy locking connector and can be quickly and easily detached when you want to just use your headphones without the microphone.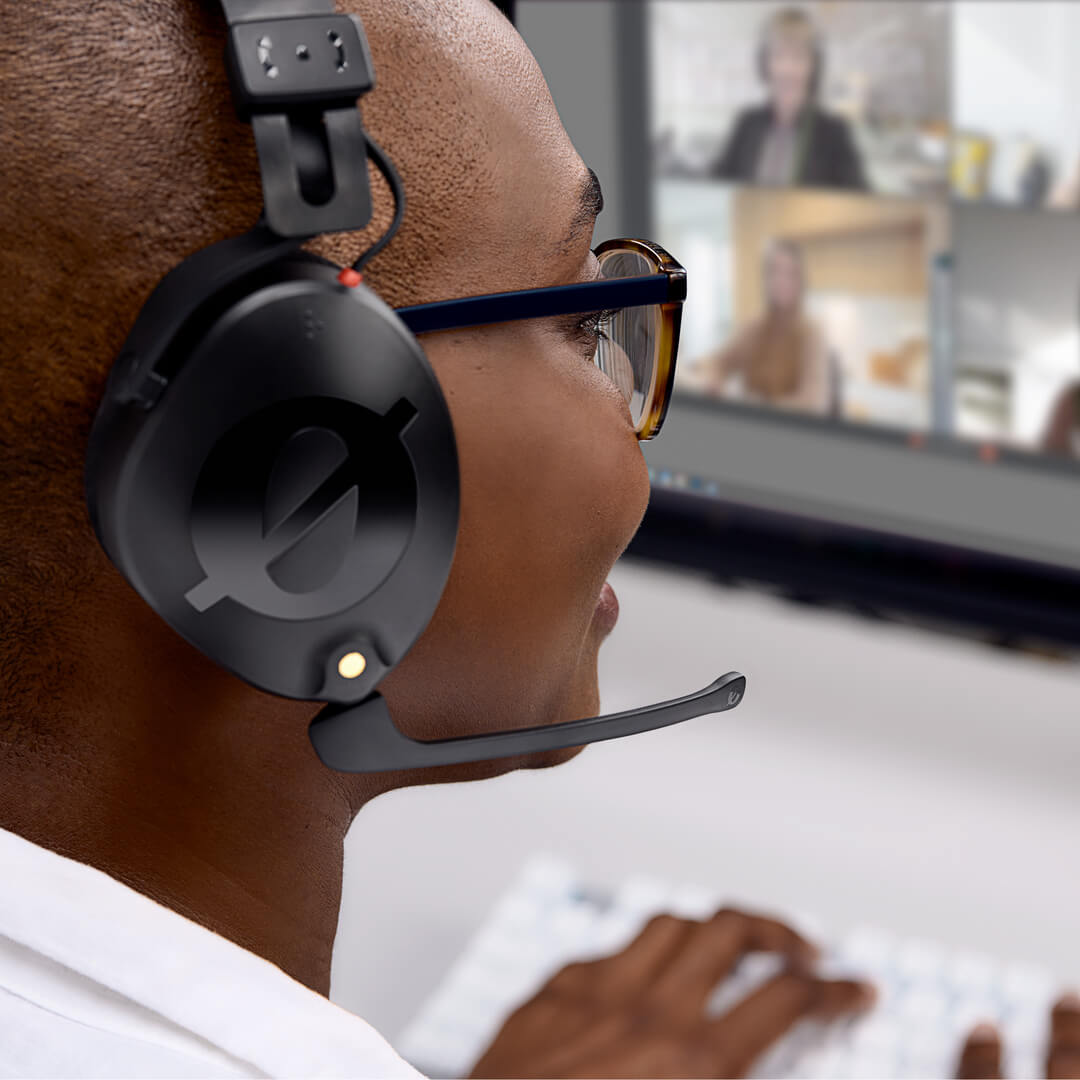 NTH-100 User Guide
Discover all you need to know about your NTH-100 professional over-ear headphones here. This comprehensive user guide covers everything from locking the headphone cable in correctly to adjusting the FitLok™️ locking system for the perfect fit every time.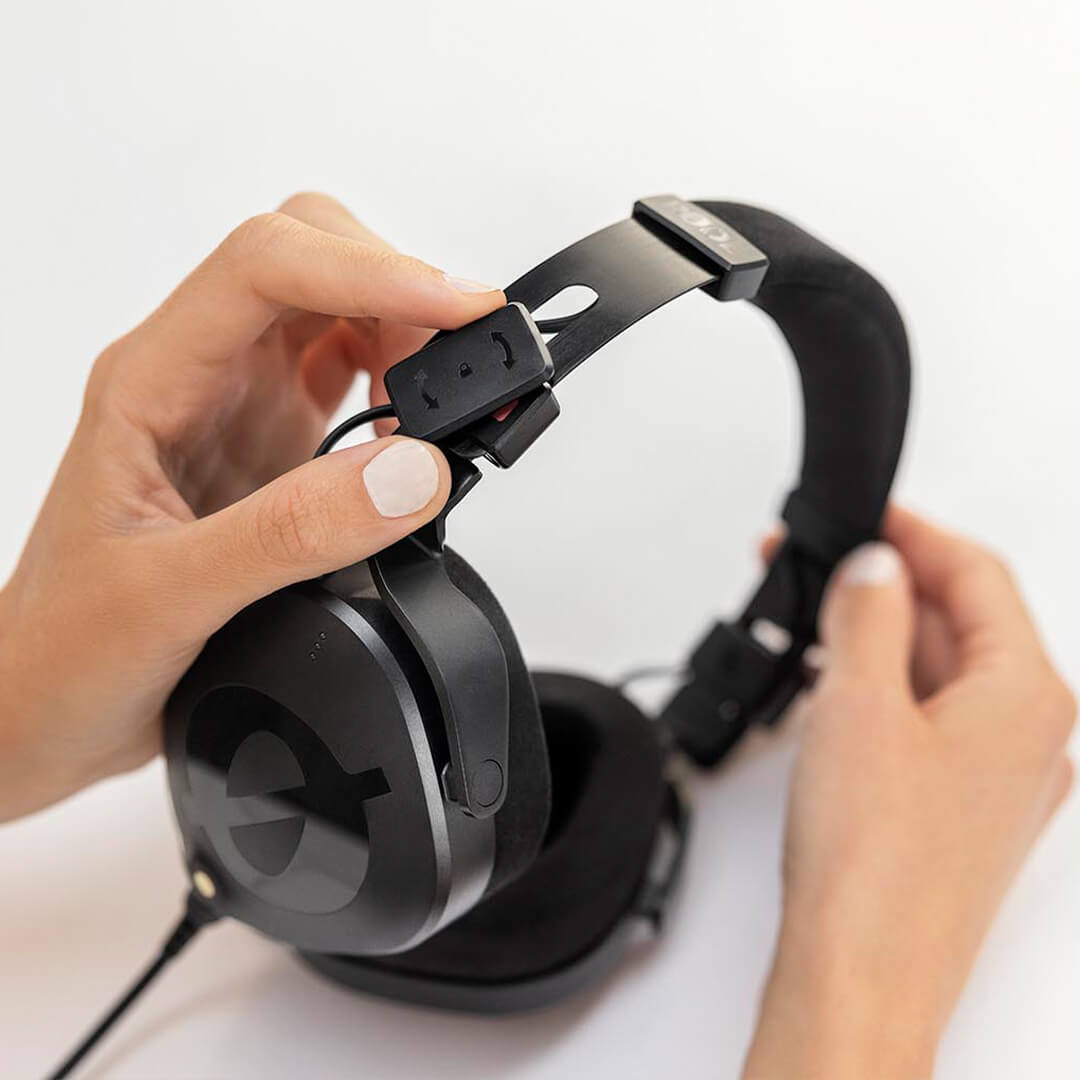 FAQs
Q.
What is the CoolTech™ gel?
A.
Each earcup has a layer of our innovative CoolTech™ gel between the memory foam and Alcantara covering. This gel absorbs and dissipates heat, cooling your ears and head and significantly reducing wearing fatigue.
A.
Alcantara is a very high-quality material that we have used on the NTH-100 earcups and headband pad. It is a synthetic textile that is extremely soft and lightweight yet highly durable and easy to clean, making it ideal for use on headphones.
Q.
Can the cable be removed?
A.
Yes, the NTH-100s feature dual cable attachments, so the cable can be plugged into either the left or right earcup to suit your recording setup. To remove the cable, twist the connector anti-clockwise to release. To reconnect it, push it firmly into the socket and twist clockwise to lock in place.
Q.
Are the cables available in different lengths or colours?
A.
Yes, the cable is available separately in pink, blue, green, orange and black, in 1.2m and 2.4m variants.
Q.
Is there a play/pause or volume control switch on the cable?
A.
No, the cable does not feature a play/pause or volume control switch.
Q.
Is there a case available for the NTH-100s?
A.
The NTH-100s come with a durable carry pouch and can also be stored in the original cardboard carton. There is no specific RØDE hard case.
Q.
What are the coloured plastic clips that came with my NTH-100s for?
A.
The coloured clips that come with the NTH-100s are for colour-coding the cable for easy identification (or adding some personal flair to your pair). These clip into the grooves found on the two cable plugs. The cable is supplied with black clips already in place. Simply remove these black clips and replace them with your preferred colour. Note that the colours are the same as the channel colours used on the RØDECaster Pro and RØDE Connect.
Q.
What is the frequency response of the NTH-100 headphones?
A.
The NTH-100s have a very flat frequency response ideal for mixing and critical listening. They do not feature the exaggerated mid-bass and high treble of some popular headphone models. They do, however, have a flat bass response down to very low frequencies (20Hz and below), meaning the deep sub-bass in your recordings is accurately presented.
Q.
How loud do the NTH-100s go?
A.
The NTH-100 have a maximum power handling of 1,700mW meaning they can be pushed very loud. Please take care when listening at high levels to ensure you do not damage your hearing.
Q.
What is the FitLok™ locking system?
A.
The NTH-100 headband is fully adjustable. The FitLok™ locking system allows you to firmly secure the earcups in place so they don't slip down and feel exactly the same every time you put them on. This also reduces movement when the headphones aren't in use, reducing mechanical wear and tear and increasing longevity. To unlock the headband to reposition the earcups, twist the locking tab above the earcups. After adjusting them to a comfortable position, twist back to lock.

Q.
Can I use the headphone cable as a 3.5mm to 3.5mm patch cord?
A.
Because the NTH-100 feature a robust 3.5mm input jack (unlike the more fragile 2.5mm or proprietary connectors found on most headphones), you can successfully use the headphone cable as a 3.5mm to 3.5mm patch cord. Could be a handy hack in a pinch!
Q.
What does the rubber plug in the earcup cable port do?
A.
The rubber plug is for sealing the cable port that is not being used to prevent dirt and dust ingress and to ensure optimal acoustic performance.
Q.
Are the earpads and headband replaceable?
A.
Yes! The earpads and headband are user replaceable and can easily be taken on and off at home. If you require replacement pads, please contact us at info@rode.com.
To remove the earpads, simply pull them away from the unit. To replace, click them back into place, ensuring that all the tabs are clicked into place around the whole earpad.
To remove the headband pad, slide the locking tabs on either side of the earpad away from the pad. You may need to push the locking tab from underneath to facilitate this. Pull off the lower cushion (held in place by Velcro), and then slide off the upper one. To replace, reverse the steps, ensuring that the locking clips are correctly positioned over the top of the ends of the cushions before sliding them into place, then make sure they click as they lock into position.