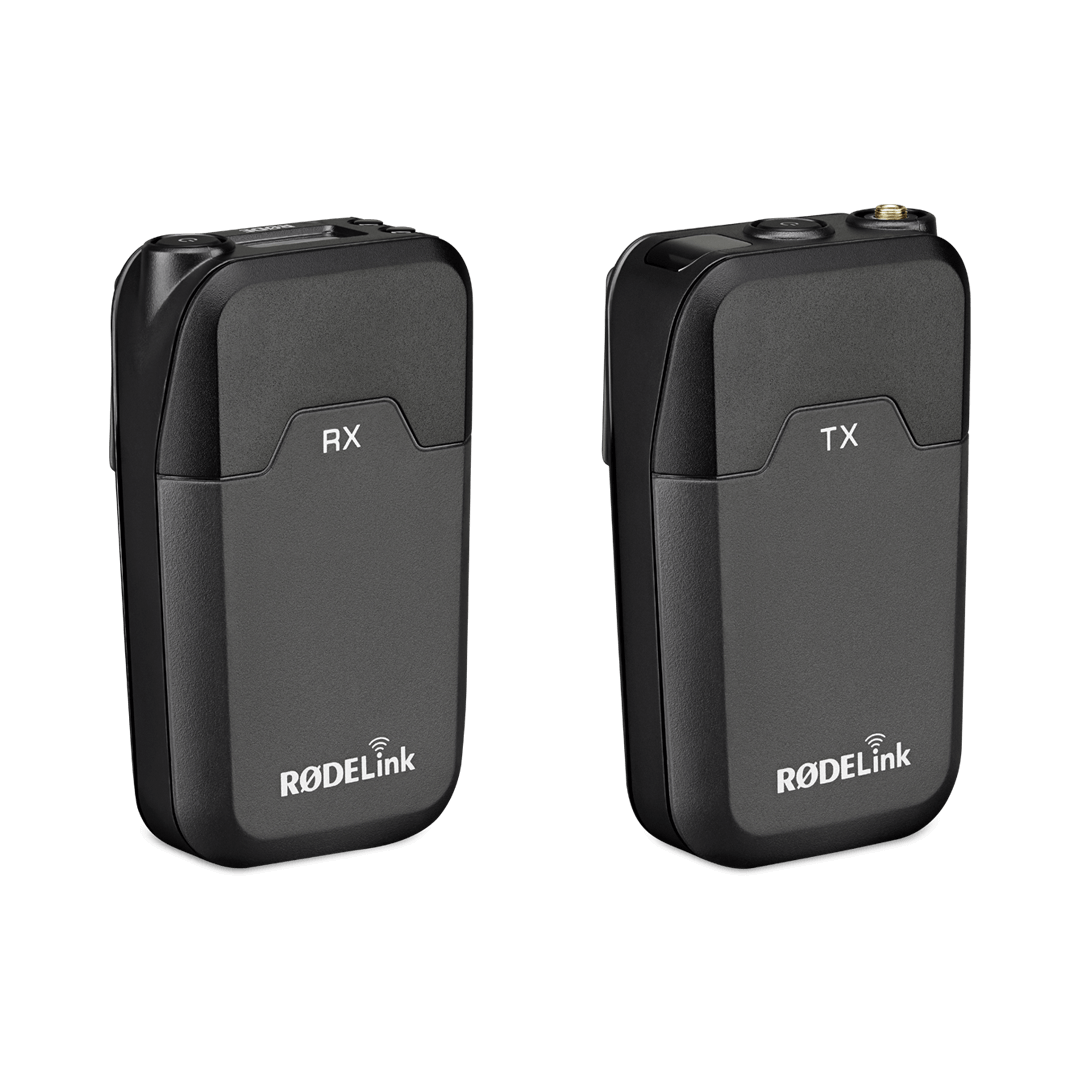 RØDELink Filmmaker Kit
Digital Wireless System for Filmmakers
RØDELink represents a range of digital wireless systems. Using a Series II 2.4GHz digital transmission with 128-bit encryption, it is able to constantly monitor and hop between frequencies to maintain the strongest possible signal level at a range of up to 100 metres* (over 100 yards). The RØDELink Filmmaker Kit provides everything you need to start shooting video wirelessly, including a receiver, transmitter and broadcast-grade lavalier microphone. The receiver (RX-CAM) features an OLED display with information on level, battery status (receiver and transmitter), mute and channel selection. The unit can be mounted on a standard camera shoe mount, 3/8" thread or belt-clip, and for added versatility the shoe mount can be located in one of two positions. The lightweight transmitter (TX-BELT) can be fitted to a belt or clothing and features a locking thread to ensure the microphone connection is as secure as possible. RØDE has included an omnidirectional lavalier microphone in the kit to provide the highest possible audio reproduction quality.
FAQs
Q.
Is the lavalier microphone supplied with the Filmmaker Kit the same as RØDE's Lavalier microphone?
A.
No, the lav mic included is a different microphone and does not have a removable adaptor but rather a fixed 3.5mm connector with locking thread. While both are broadcast-grade in performance, the Lavalier supports the MiCon adaptor system for a wide range of compatibility with popular audio devices.
Q.
Can I connect the output of the RØDELink Filmmaker Kit receiver (RX-CAM) to an XLR input?
A.
Yes you can, using a 3.5mm to XLR adaptor such as the RØDE VXLR Pro.