Say Hello to the RØDECaster Pro II

The world's most powerful all-in-one audio production solution. Combining tens of thousands of dollars' worth of studio equipment
into one easy-to-use console, this is all you need to record incredible audio for any content you're creating.
Designed for All Creators
Whether you're streaming, podcasting, making music, or creating any kind of content, the RØDECaster Pro II will take your audio to the next level.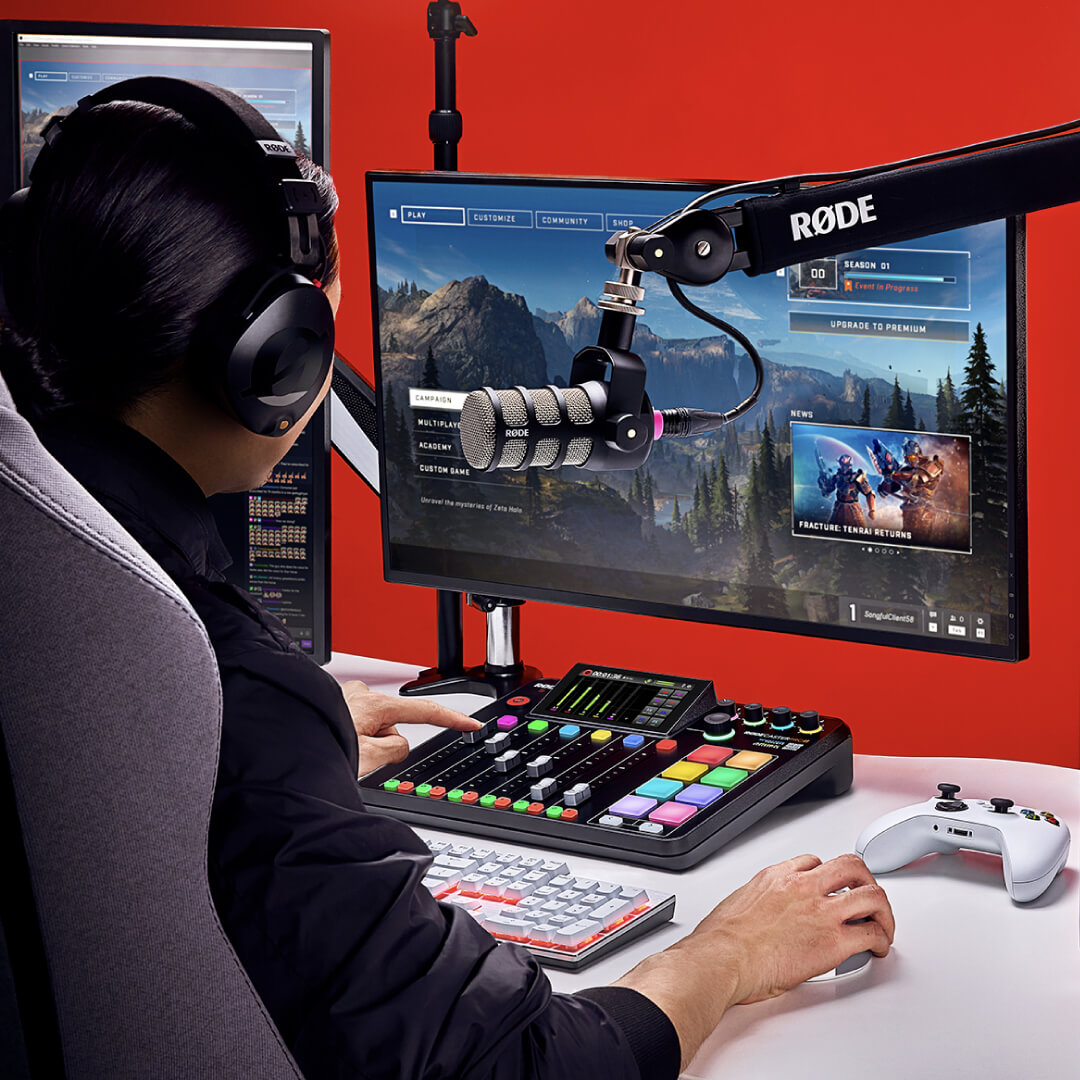 Streamers and Gamers
Take full control of your on-stream audio and create content that stands above the rest.
Podcasters
Create professional-quality podcasts
with absolute ease.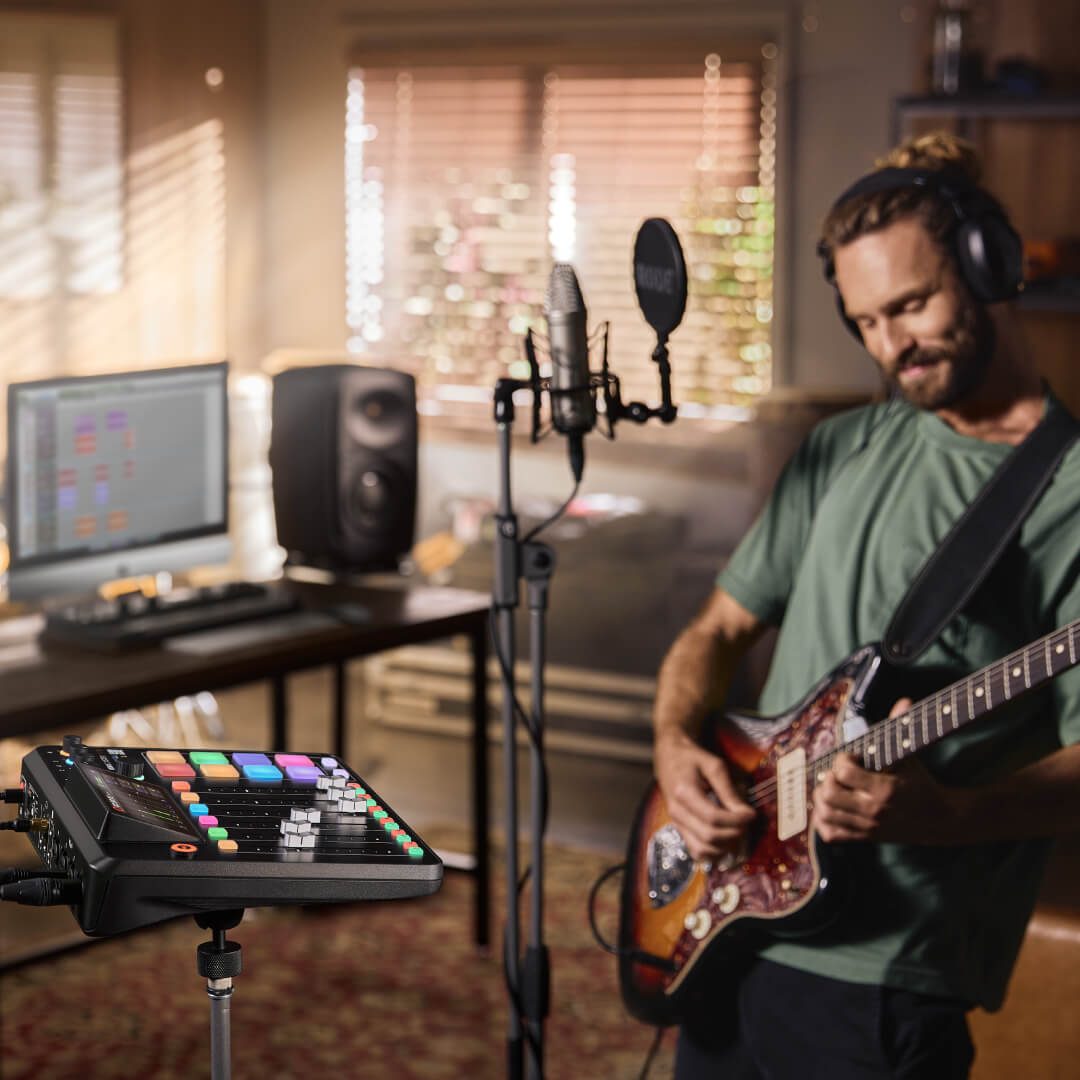 Musicians
Record with pristine audio quality and features that inspire creativity.
Content Creation Made Easy
No matter what kind of content you're creating, the RØDECaster Pro II makes recording incredible audio incredibly simple. Get set up in seconds. Navigate and control every feature with ease. Achieve pro-quality audio processing with the twist of a knob. Exceptional audio, no experience required.
Sound Incredible Every Time You Hit Record
The RØDECaster Pro II is expertly crafted to make you sound incredible every time you hit record. Every feature serves to elevate your audio and inspire you to create content you never thought possible.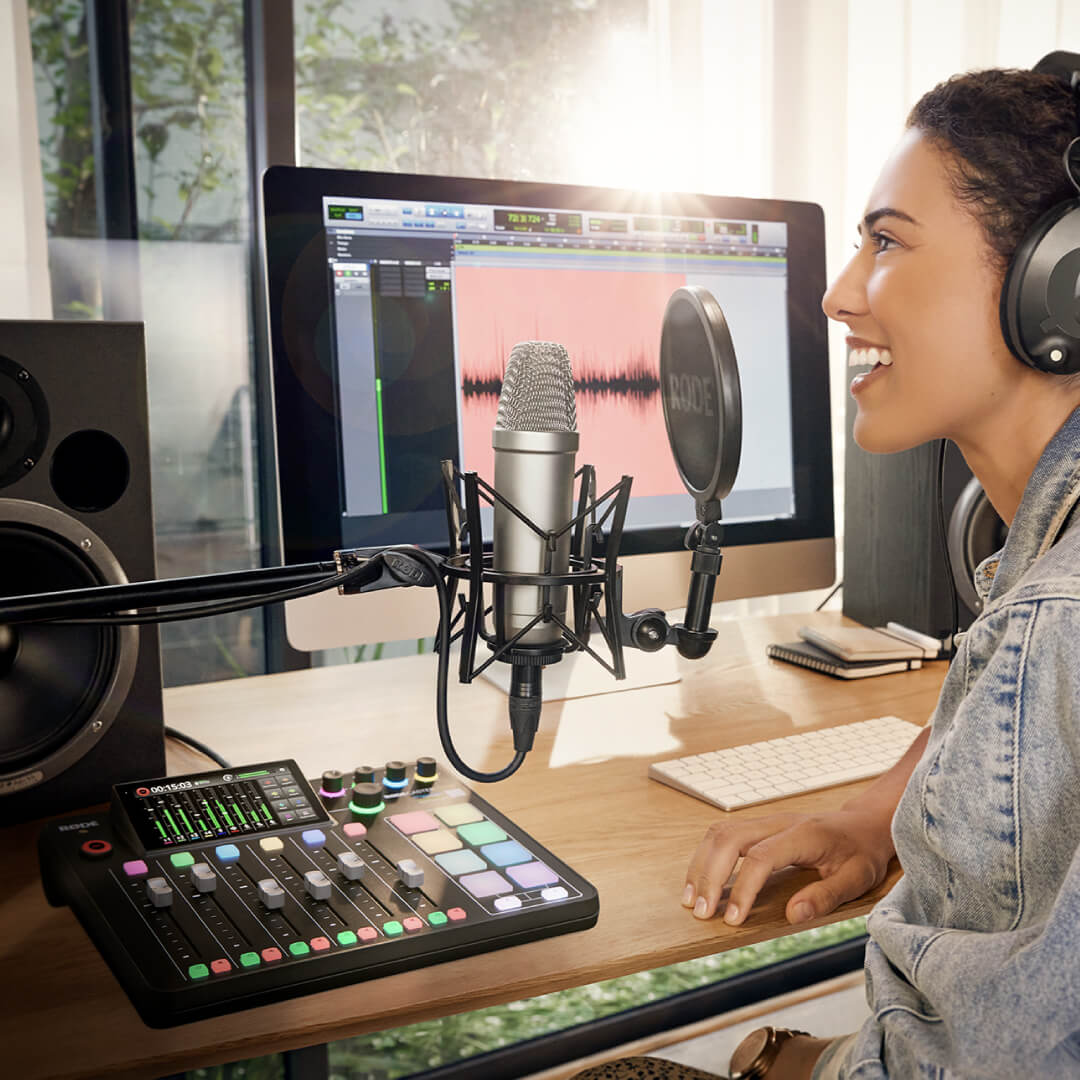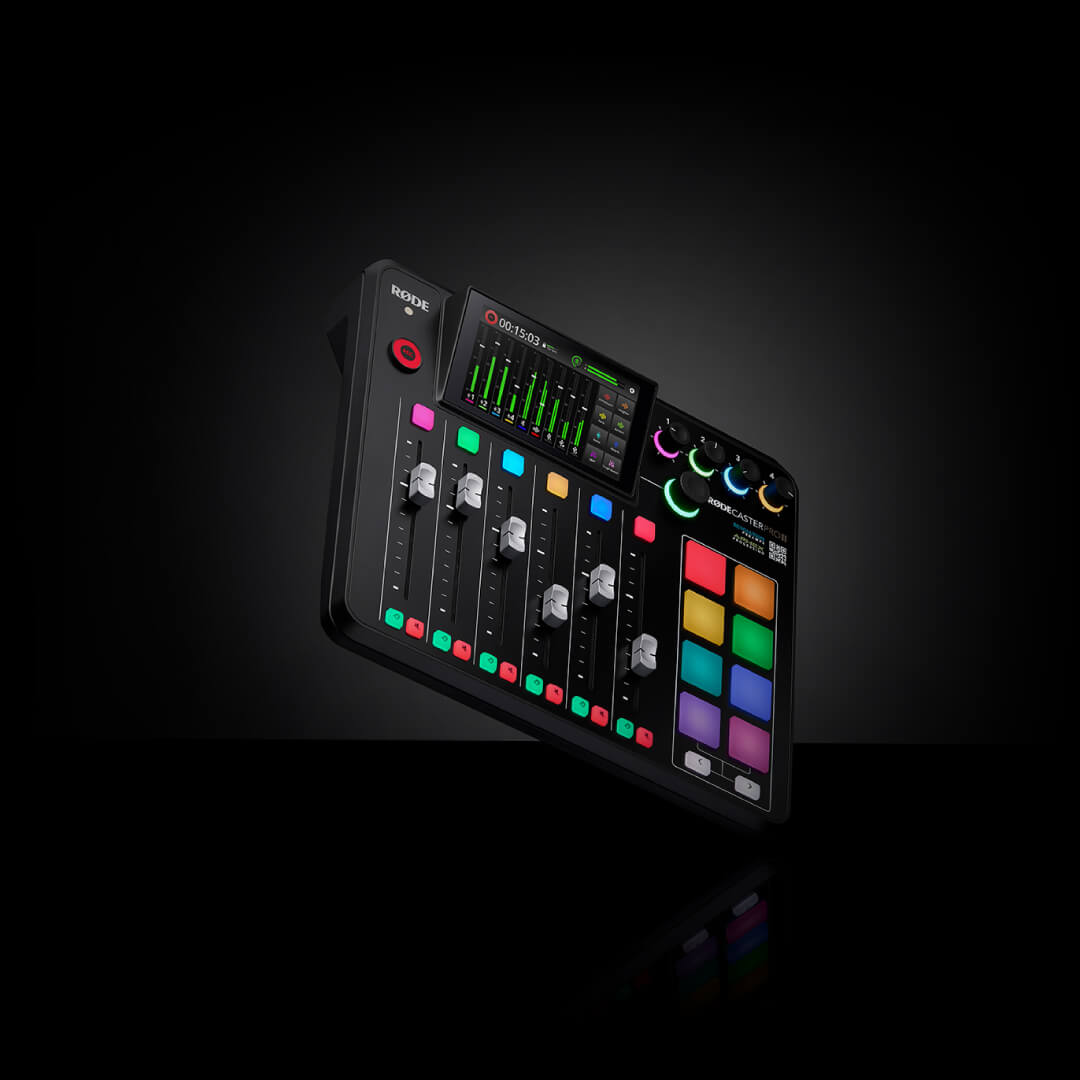 Customise to Your Creative Vision
Every stream, every podcast, every song is different. The RØDECaster Pro II understands this and can adapt to your creative vision. Customise it to suit your content, setup, workflow (even if that's constantly changing).
Connect With Your Audience
Your audience is more likely to connect with incredible sounding, unique content. Unlock your full potential and give them the audio they deserve with the RØDECaster Pro II.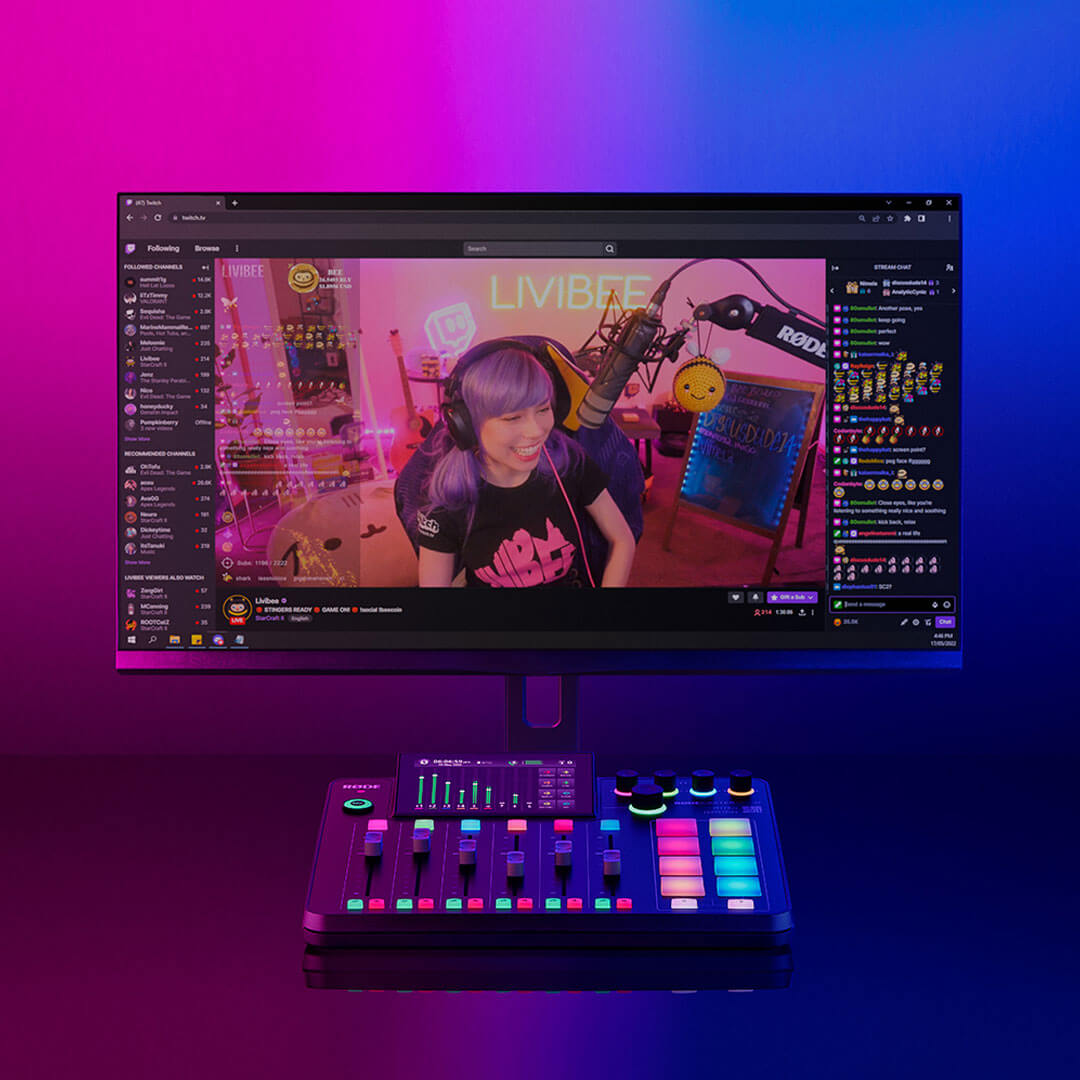 Streamline Your Workflow
The RØDECaster Pro II offers unrivalled connectivity with all your devices, unlocking more creative possibilities, more streamlined workflows, and easier integration with other equipment than ever before. The perfect audio control centre for any creator.