Introducing RØDE's Streaming and Gaming Division: RØDE X
After more than three years in development, we are extremely excited to launch our brand-new streaming and gaming division, RØDE X. Building on our legacy as the world's leading audio brand for content creators, RØDE X is dedicated to developing high-performance audio solutions specifically for streamers and gamers.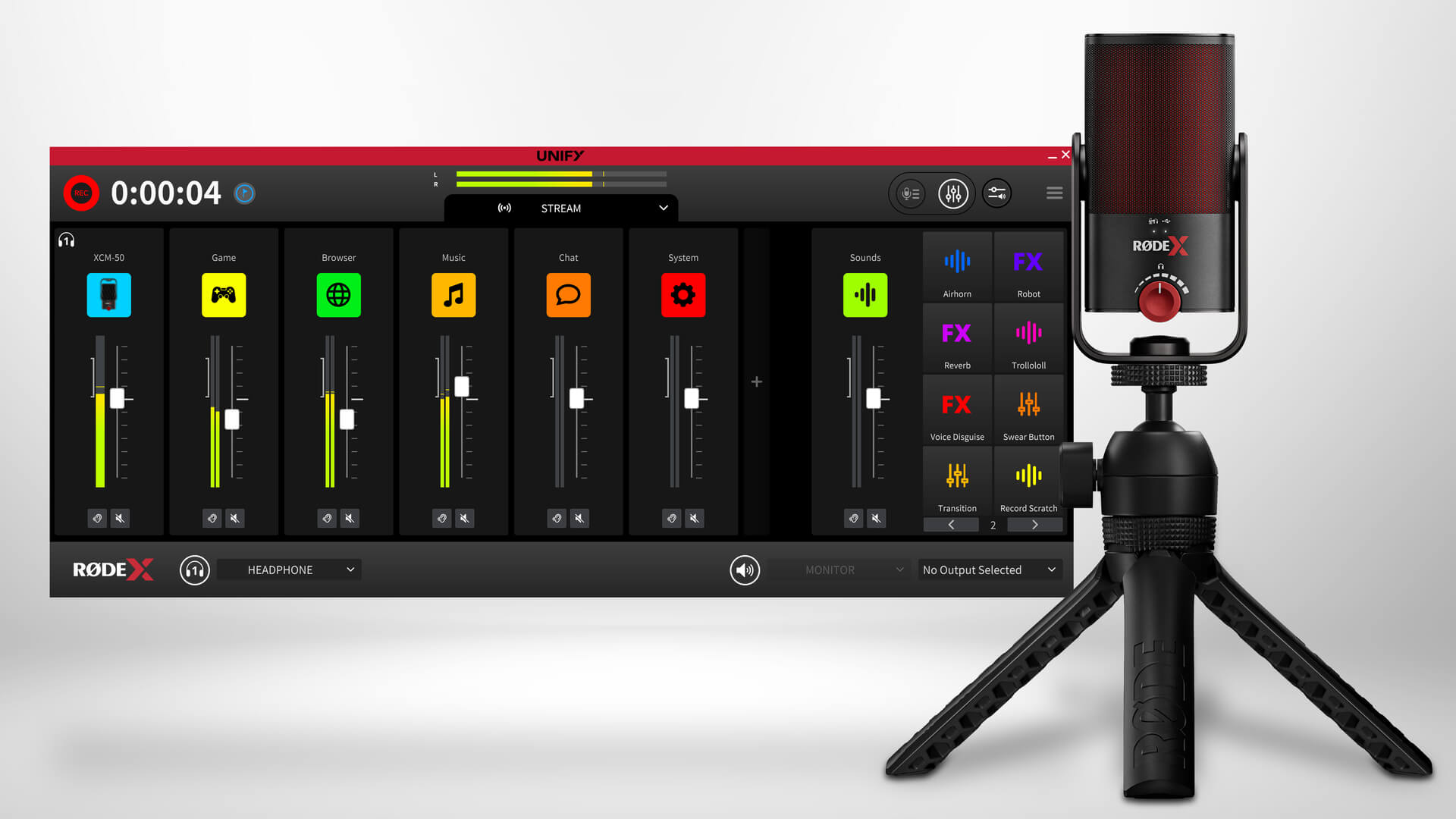 RØDE X distils the same passion for innovation, accessibility and Australian-made quality that RØDE is renowned for into a new range of cutting-edge audio solutions that meet the unique needs of streamers and gamers. The new division employs a dedicated streaming and gaming R&D department appointed to developing a brand-new product line, of which the first three products are now available worldwide: UNIFY, a virtual mixing solution custom-designed for streaming and gaming, and two new professional USB microphones – the XDM-100 dynamic USB microphone and XCM-50 condenser USB microphone.
"We are incredibly excited about the launch of RØDE X," said RØDE CEO Damien Wilson. "For more than three decades, RØDE has been the go-to audio brand for the world's creators. We have made it our mission to provide professional audio solutions to musicians, filmmakers, podcasters and broadcasters. Listening to and learning from creators is what we do and has led to the development of groundbreaking products like the VideoMic, RØDECaster Pro and Wireless GO. Now we're doing the same for streamers and gamers."
Introducing UNIFY – The Ultimate Audio Software for Streaming and Gaming
The hero of the RØDE X launch range is UNIFY. Designed to be the ultimate audio software for streaming and gaming, UNIFY consolidates functionality that would otherwise require multiple applications into one easy-to-use solution. This includes routing and mixing up to four USB microphones or other audio devices and up to six virtual audio sources (including game, chat, music and browser applications) in one intuitive interface; creating independent sub-mixes for different outputs, including your livestream, headphones and chat; adding studio-grade audio processing to your microphone channels; triggering on-the-fly sound effects; multitrack recording and more.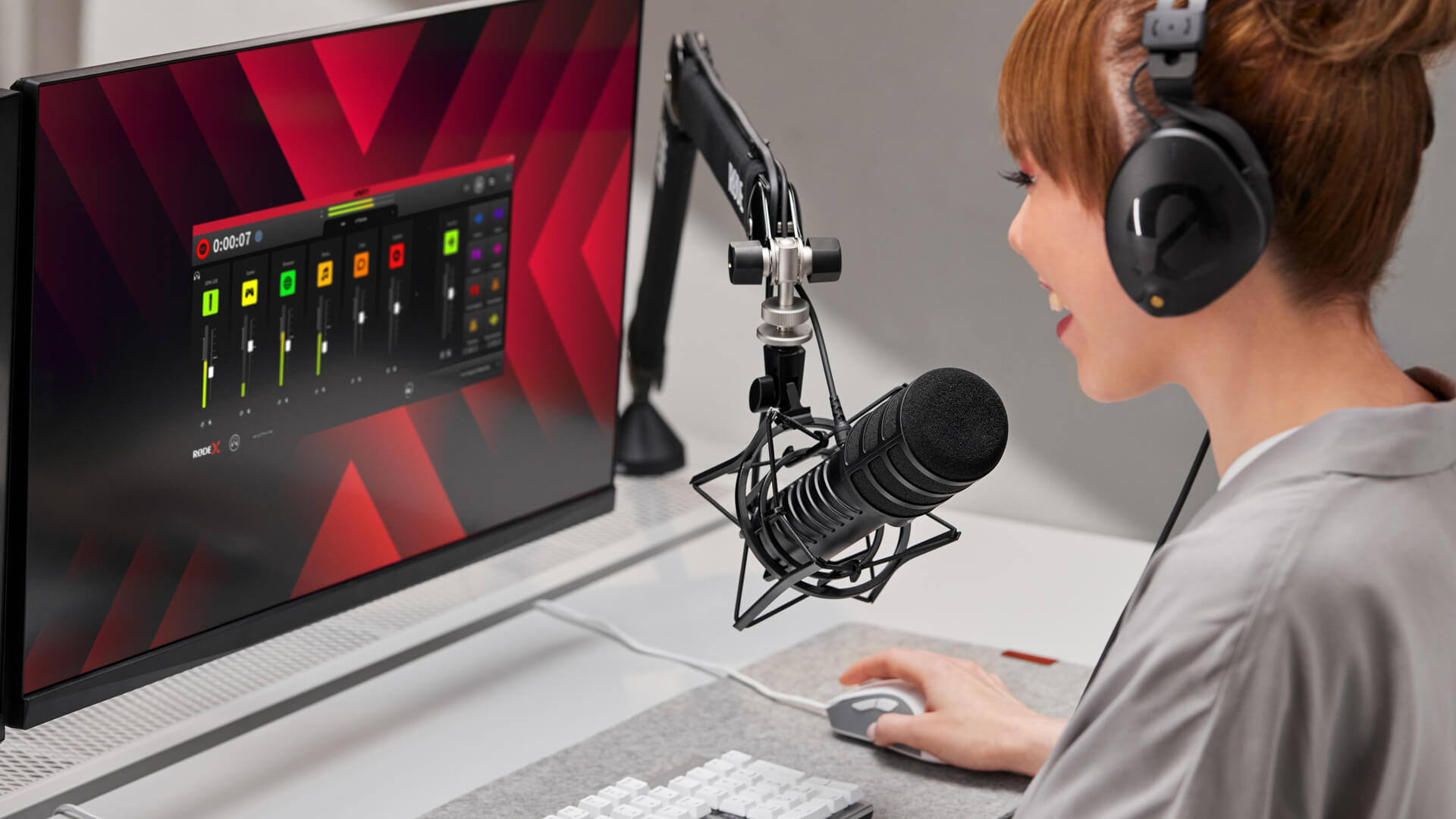 UNIFY is the most advanced audio software available for streaming and gaming, offering cutting-edge features with RØDE's legendary user accessibility and ease of use. The software comes free with all RØDE X products or is available for purchase as a monthly or yearly subscription for use with any other USB audio product.
Introducing The XDM-100 Dynamic USB Microphone
Alongside UNIFY in the range are two brand-new microphones: the XDM-100 and XCM-50. The XDM-100 is a professional dynamic USB microphone that delivers rich, broadcast audio ideal for streaming and gaming. It features premium circuitry with RØDE's ultra-low-noise, high-gain Revolution Preamp™ and high-resolution 24-bit/48 kHz analog-digital conversion ensuring pristine audio quality.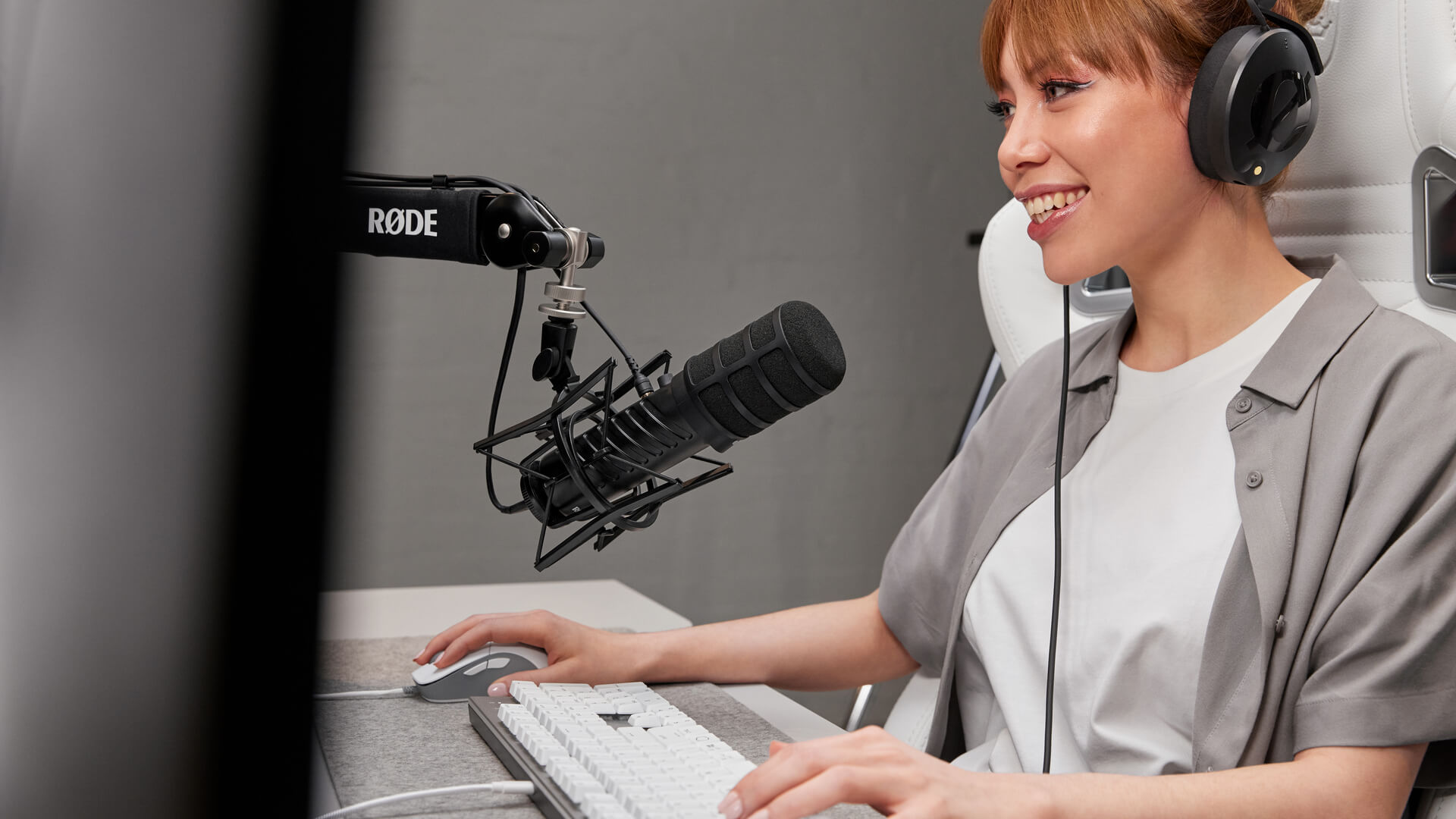 Its studio-grade dynamic capsule and tight cardioid polar pattern offer excellent clarity with superior rejection of room noise and keyboard or mouse clicks, and it comes with a high-quality pop shield and shock mount for mitigating unwanted pops, knocks and bumps. A high-power headphone output provides flawless zero-latency audio monitoring and playback, complete with hands-on level control and microphone mute functionality.
Learn more about the XDM-100 here.
Introducing The XCM-50 Condenser USB Microphone
The XCM-50 is a professional condenser USB microphone also optimised for streaming and gaming. It delivers highly detailed voice reproduction with incredible warmth and presence thanks to its full frequency response. It too features a high-power headphone output complete with a level control and mute button, and an internal pop shield and capsule shock mount provide protection from pops, knocks and bumps. To make getting started even easier, the XCM-50 comes with a desktop tripod and features an integrated 360-degree swing mount for flexible mic positioning.
Both microphones feature powerful internal digital signal processing (DSP), which can be unlocked using UNIFY. This allows you to add advanced APHEX® audio processing to your voice – including a compressor, noise gate, high-pass filter, and the legendary Aural Exciter™ and Big Bottom™ effects – with full granular control over every parameter for crafting your own signature sound. Together, UNIFY and a RØDE X microphone offer a complete audio solution for streaming or gaming with the full capabilities of a professional broadcast studio.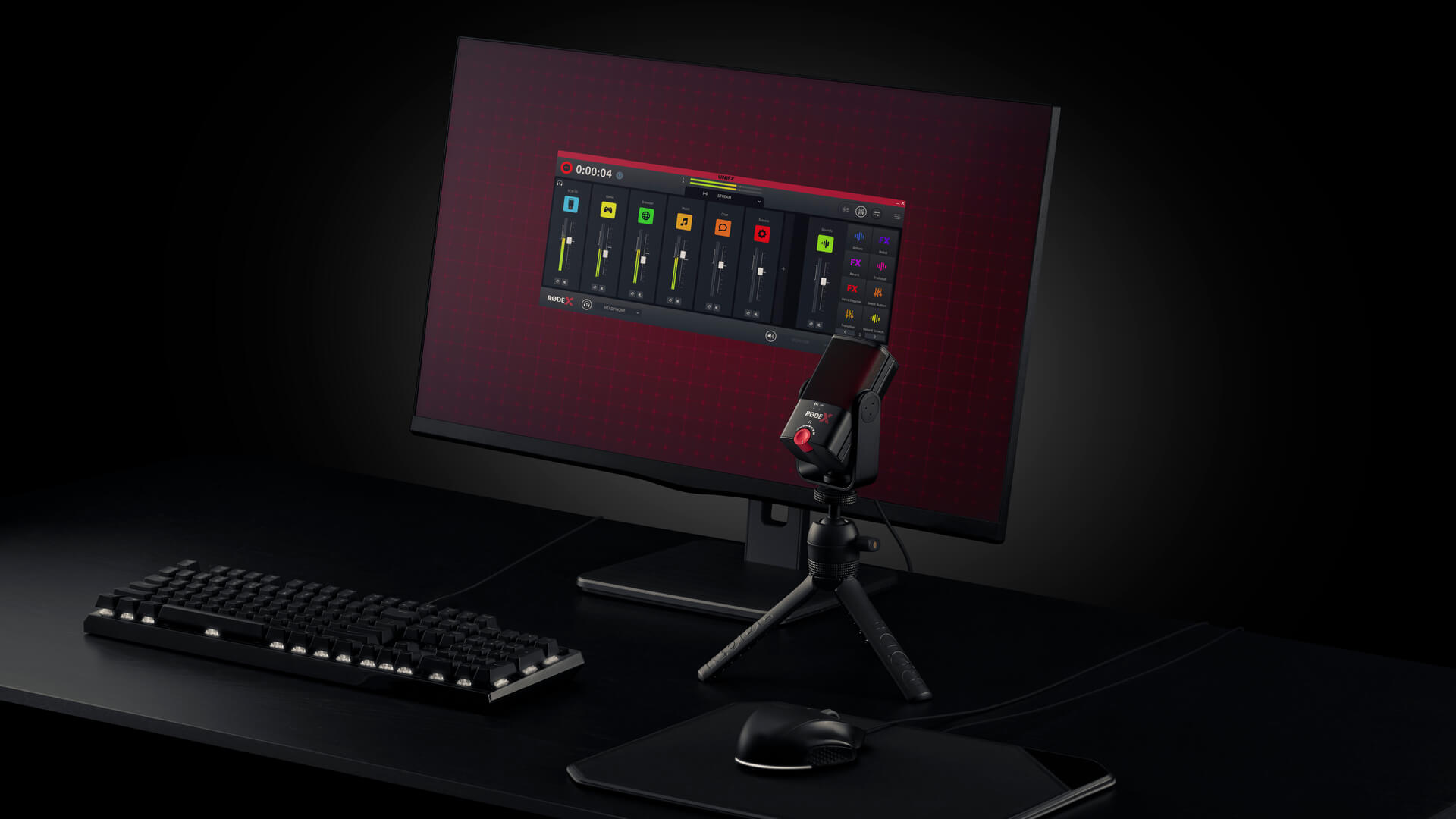 These products are the first in the RØDE X range, with more slated for release in 2023 and beyond. "The launch of RØDE X marks an exciting new era for RØDE," said Damien Wilson. "In addition to these two incredible microphones and UNIFY, we have a suite of groundbreaking products currently in development that are going to shape the future of audio for streaming and gaming. This is just the beginning."
The XCM-50 and XDM-100 microphones are available now. UNIFY is available to download from rodex.com/unify. It is free with any RØDE X microphone or can be purchased on a monthly or annual subscription basis.
Head to the RØDE X website to find out more about the range.