VideoMicro II
Ultra-compact On-camera Microphone
Le VideoMicro II est un microphone de qualité professionnelle qui améliorera instantanément l'audio de votre appareil photo ou de votre smartphone. Ultra-compact, léger et simple d'utilisation, il est idéal pour réaliser des vidéos en run and gun, créer du contenu ou simplement profiter d'un meilleur son pour vos vidéos.
Principales caractéristiques
Microphone canon pour appareil photo de qualité professionnelle
Ultra-compact et léger, seulement 39 g
Modèle polaire supercardioïde
Pas de piles requises ni de commutation compliquée, incroyablement facile à utiliser
Système de montage isolant HELIX™ pour une meilleure protection contre les bruits de chocs, de secousses et de manipulation
Bonnettes anti-vent de luxe en mousse et fourrure, et câbles de connexion aux appareils photo et smartphones inclus
Conception solide entièrement en métal
Conçu et fabriqué dans les sites de production à la pointe de la technologie de RØDE à Sydney en Australie
Professional-quality on-camera shotgun microphone
Ultra-compact and lightweight – just 39g
Annular line tube technology for natural, full-bodied audio
Supercardioid polar pattern for highly directional, focused sound
No battery required and no complicated switching – incredibly easy to use
HELIX™ isolation mount system for superior protection from knocks, bumps and handling noise
Deluxe foam and furry windshields and cables for connecting to cameras and smartphones included
Rugged all-metal construction
Designed and made in RØDE's state-of-the-art manufacturing facilities in Sydney, Australia
Un son époustouflant, tout en simplicité
Ne vous contentez pas d'un son passable. En combinant une qualité audio professionnelle et une grande simplicité d'utilisation, le VideoMicro II offre le meilleur des deux mondes. Il fonctionne sans piles. Il vous suffit de le brancher et d'appuyer sur le bouton d'enregistrement de votre appareil photo ou de votre smartphone. Il est parfaitement calibré pour capter un son d'une clarté absolu, sans commutations ou manipulations compliquées.
De l'audio incroyablement clair et précis
Le VideoMicro II est un vrai microphone canon super-cardioïde avec la technologie révolutionnaire de tube de ligne annulaire de RØDE qui offre un son riche et haute définition d'une qualité inégalée pour un produit aussi compact. Il s'agit d'un microphone à la directivité très marquée qui capturera un son clair à l'avant tout en réduisant le bruit indésirable provenant des côtés et de l'arrière. Il est idéal pour les tournages, les vlogs ou la création de contenu sur votre smartphone.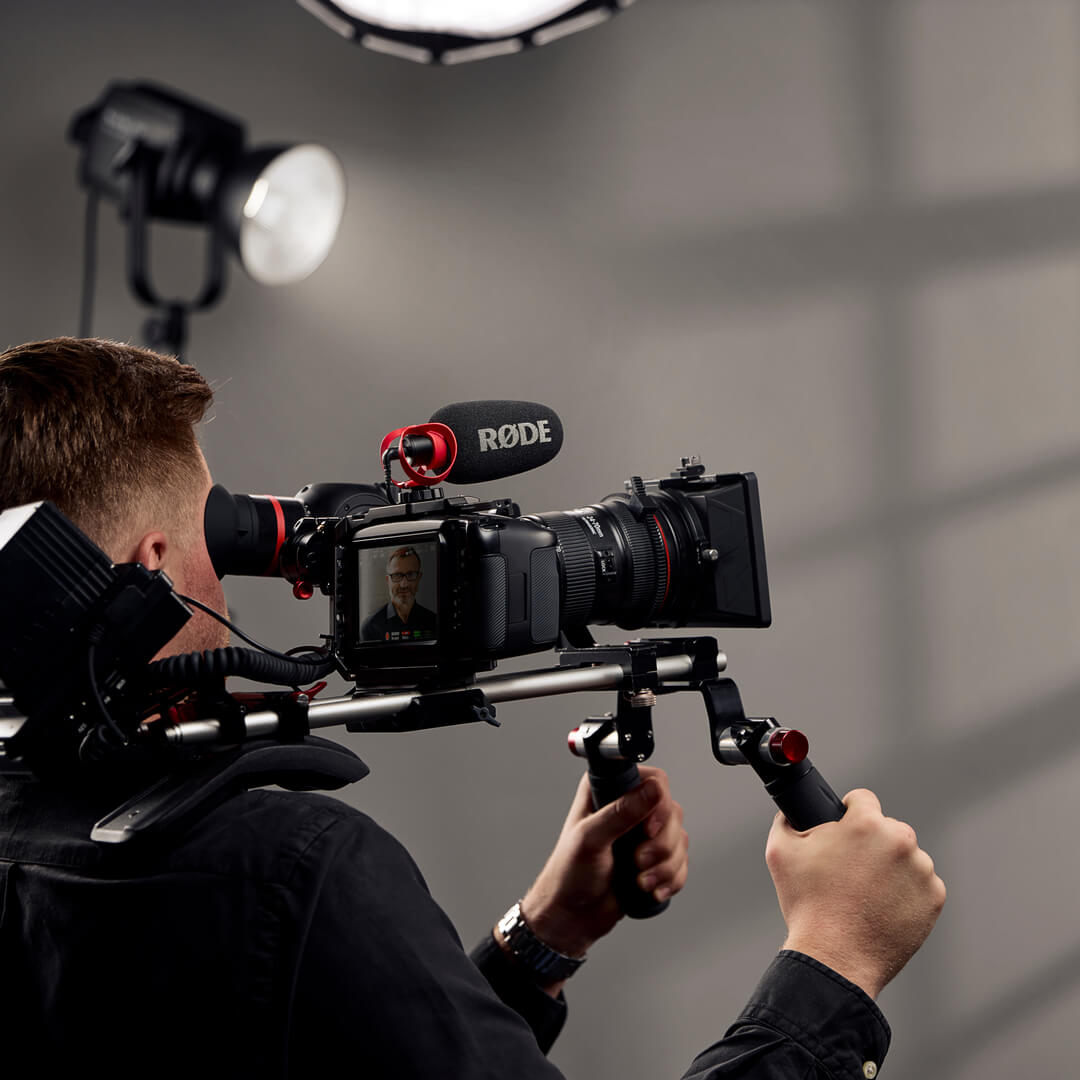 Support d'isolation HELIX™ innovant
HELIX™ est un support d'isolation innovant développé en interne par l'équipe RØDE spécialement pour le VideoMicro II. Doté d'un design innovant réalisé par des experts selon les spécifications exactes du microphone, il offre une protection supérieure contre les chocs, les secousses et, de manière générale, les manipulations qui peuvent causer des grondements gênants dans vos enregistrements. Il est également discret, ce qui vous permet de profiter d'une installation élégante tout en offrant une performance acoustique optimale. Le support possède des emplacements pratiques pour la gestion des câbles, ainsi qu'une fixation pour votre appareil photo et un filetage pour le monter sur une perche et d'autres accessoires.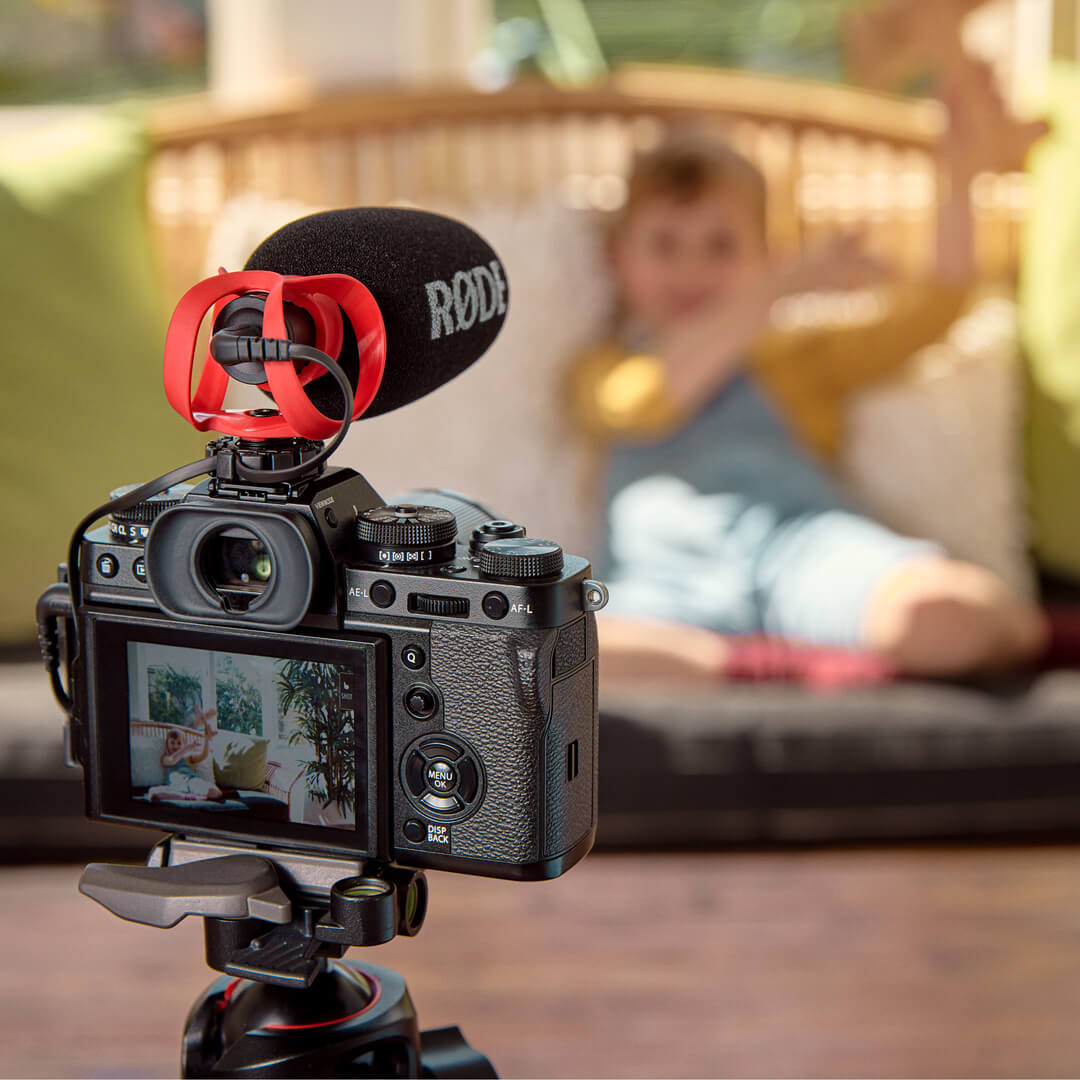 Ultra-compact. Ultra-solide.
Avec ses 80 mm de long et ses 39 grammes, le VideoMicro II est incroyablement compact et léger, ce qui en fait le complément idéal de tout kit de créateur ou sac d'appareil photo, ou même de sac à dos ou de sac à main. Malgré sa petite taille, il est incroyablement résistant avec un corps entièrement métallique et des composants haut de gamme. Emportez-le partout avec vous.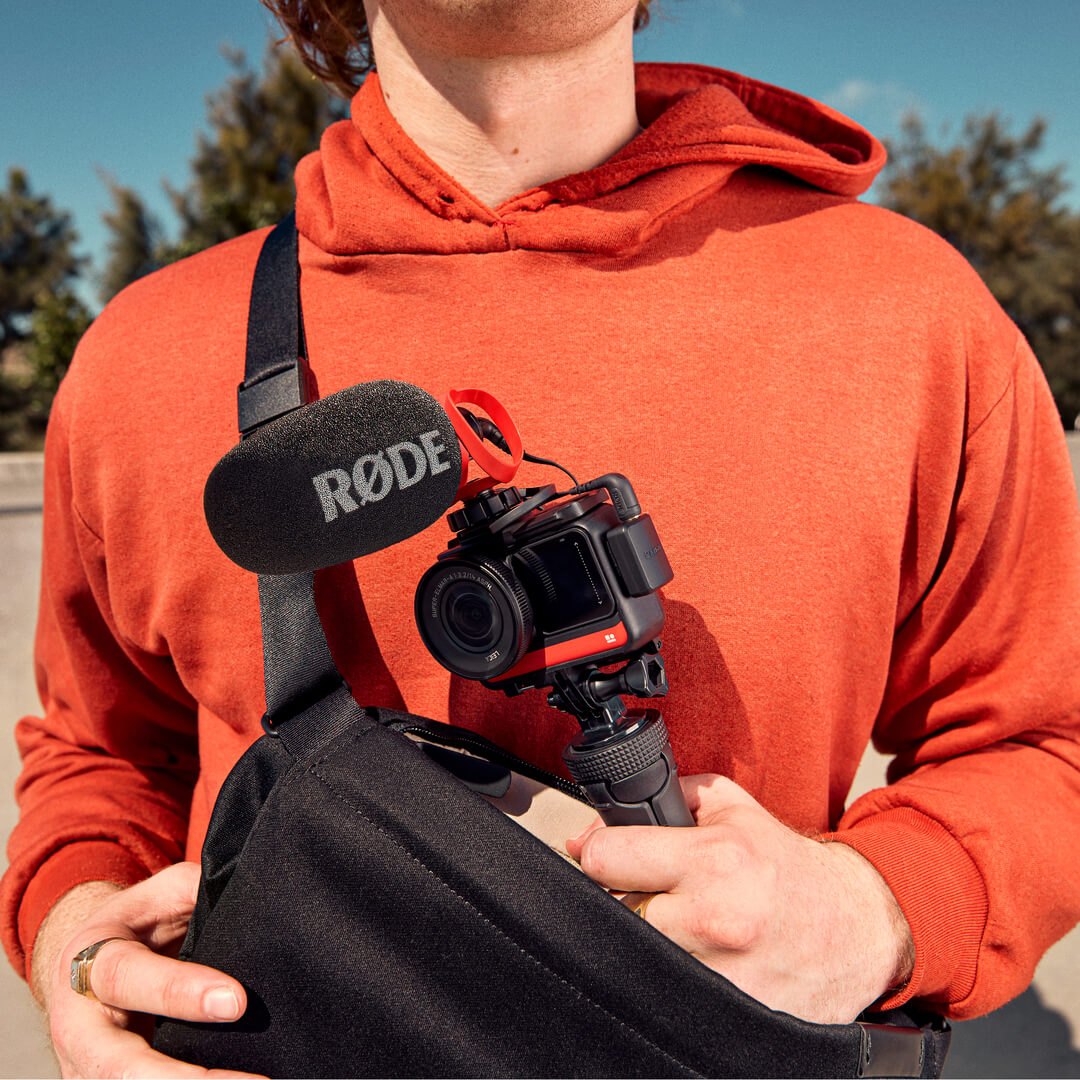 Un kit complet pour des enregistrements incroyables
Le VideoMicro II est livré avec des bonnettes anti-vent en mousse et en fourrure de luxe. Vous pouvez donc enregistrer un son très clair partout où vous allez, en intérieur comme en extérieur. Sont également inclus un câble de 3,5 mm TRS à TRS pour la connexion aux appareils photo et un câble de 3,5 mm TRS à TRRS pour la connexion aux smartphones, afin que vous puissiez capturer un son incroyable avec tous vos appareils.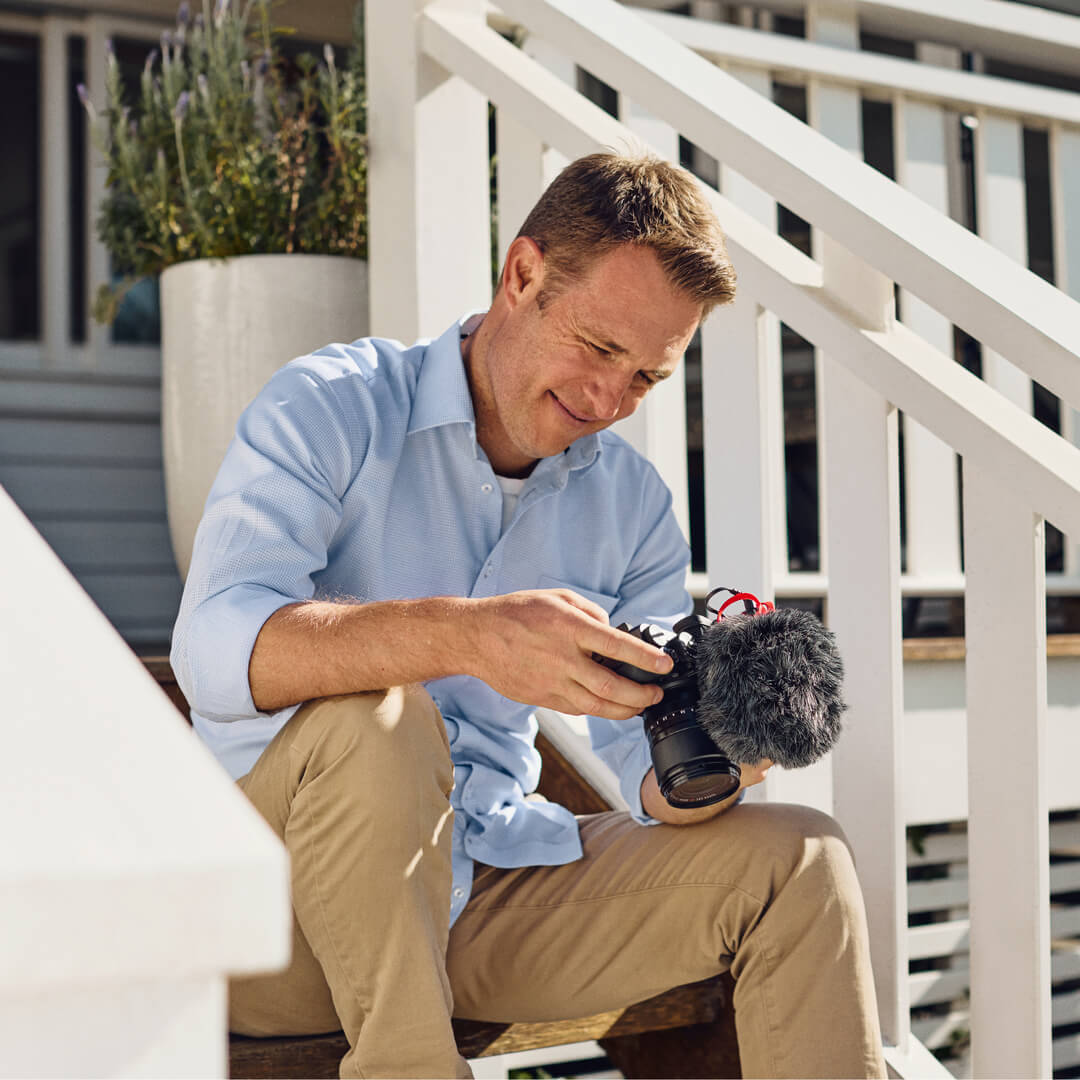 Guide d'utilisateur du VideoMicro II
Découvrez tout ce que vous devez savoir à propos de votre microphone pour appareil photo ultra-compact VideoMicro II ici. Ce guide d'utilisateur exhaustif couvre tout ce que vous devez savoir pour enregistrer sur votre appareil photo, smartphone ou tout autre appareil.