NT1
Microphone cardioïde à condensateur grand diaphragme
Le NT1 est un véritable monstre en studio. Ce microphone à condensateur à grand diaphragme de classe mondiale, qui allie innovation et tradition, excelle sur les voix ainsi que sur un large éventail d'instruments. Il offre une réponse détaillée dans les moyennes fréquences, des hautes fréquences douces comme de la soie et des basses chaudes et rondes, ce qui fait du NT1 un produit absolument exceptionnel dans sa catégorie.
Capsule 1 pouce à pulvérisation cathodique d'or
Directivité supercardioïde
Niveau de bruit de fond très faible et large gamme dynamique
Suspension pour capsule interne
Comprend une fixation antichoc RØDE SM6, un filtre anti-pop et une housse de protection

Large-diaphragm (1-inch) gold-sputtered capsule
Cardioid polar pattern
Ultra-low noise and wide dynamic range
Internal capsule shock mounting
Includes RØDE SM6 shock mount, pop filter and dust cover

Légende vocale
Avec sa réponse en fréquence exceptionnellement douce, son niveau de bruit de fond ultra faible et sa directivité supercardioïde, le NT1 est le microphone de référence pour un large éventail de chanteurs. Offrant le son recherché des microphones de studio classiques tout en présentant un niveau de bruit de fond ultra faible, il est idéal pour tous les styles, de la pop, du rock et du hip-hop aux applications de podcasting et de voix-off. Une légende moderne.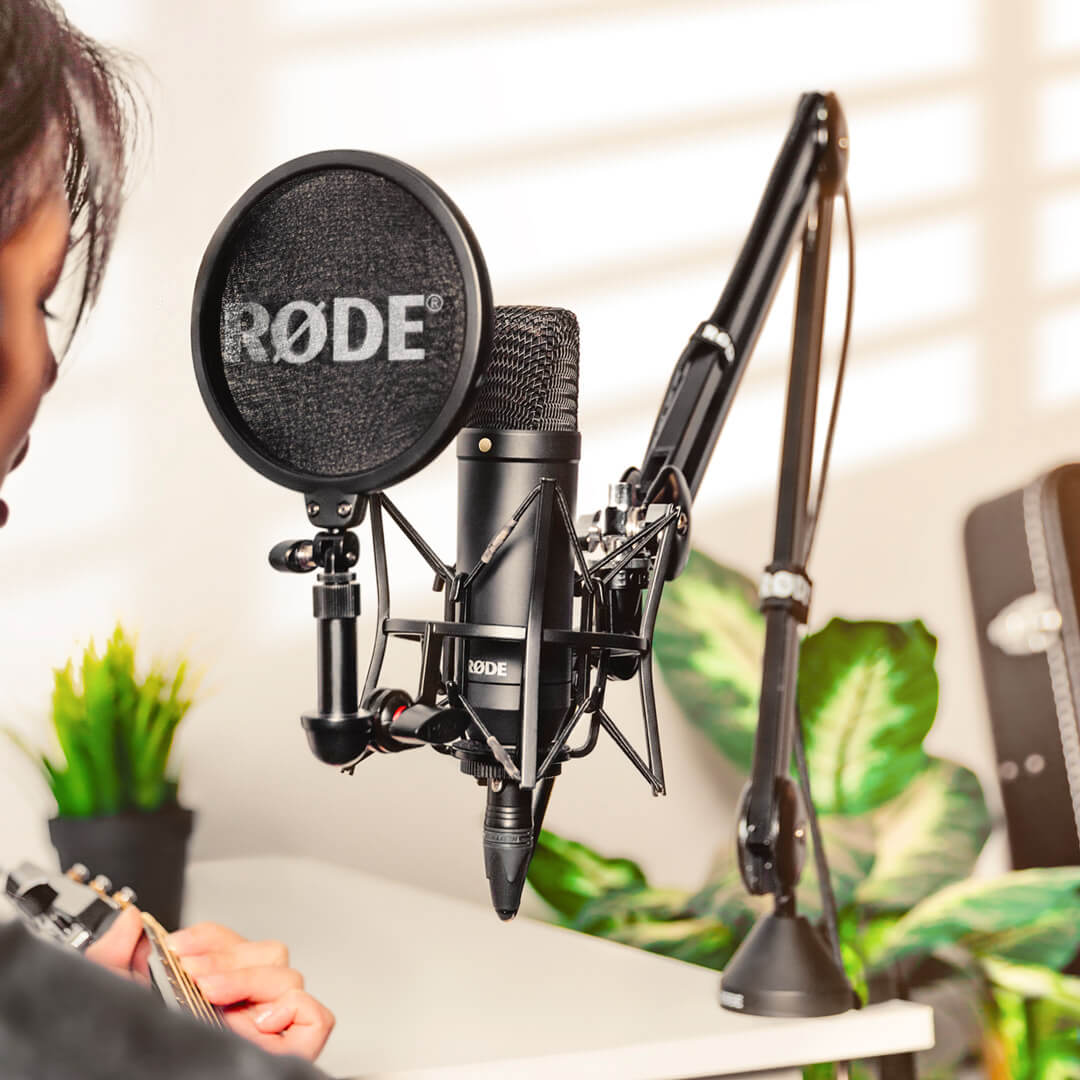 Polyvalence exceptionnelle
Les aigus soyeux, les médiums détaillés et les basses chaudes du NT1 en font un outil idéal pour l'enregistrement d'un large éventail d'instruments et de voix, de la batterie et des percussions aux instruments acoustiques et aux écrans de guitare. La capsule du microphone est montée sur une fixation antichoc pour minimiser les vibrations externes, et le corps est usiné dans un aluminium de haute qualité avec un placage en nickel et un revêtement céramique de qualité militaire, garantissant qu'il est prêt à affronter la rigueur de l'enregistrement jour après jour.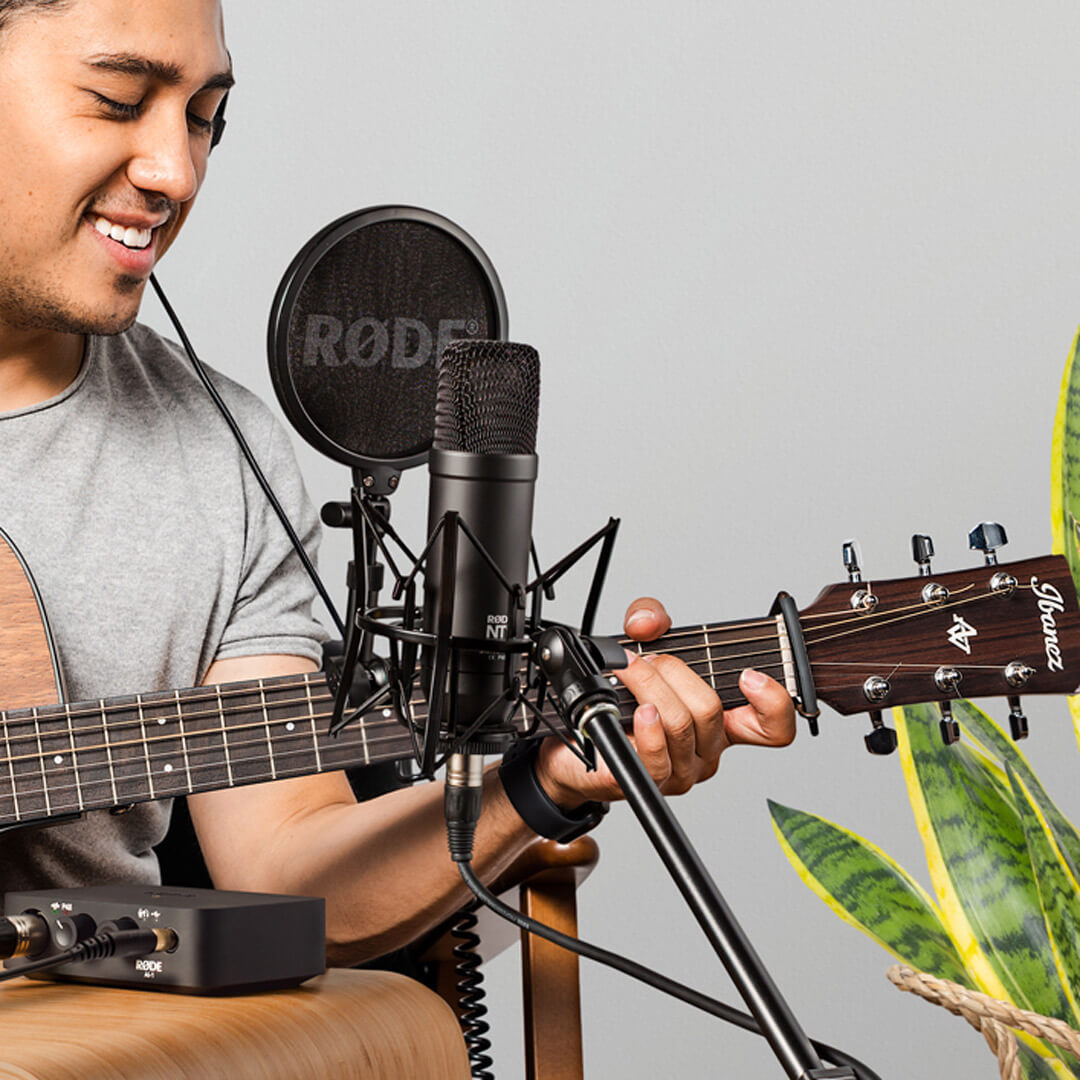 Extrêmement silencieux pour un son de qualité supérieure
Le NT1 est l'un des microphones de studio les plus silencieux au monde, avec un niveau de bruit de fond de seulement 4,5 dB(A). Cela garantit que chaque enregistrement est exceptionnellement propre, même lors de la capture de sources sonores faibles.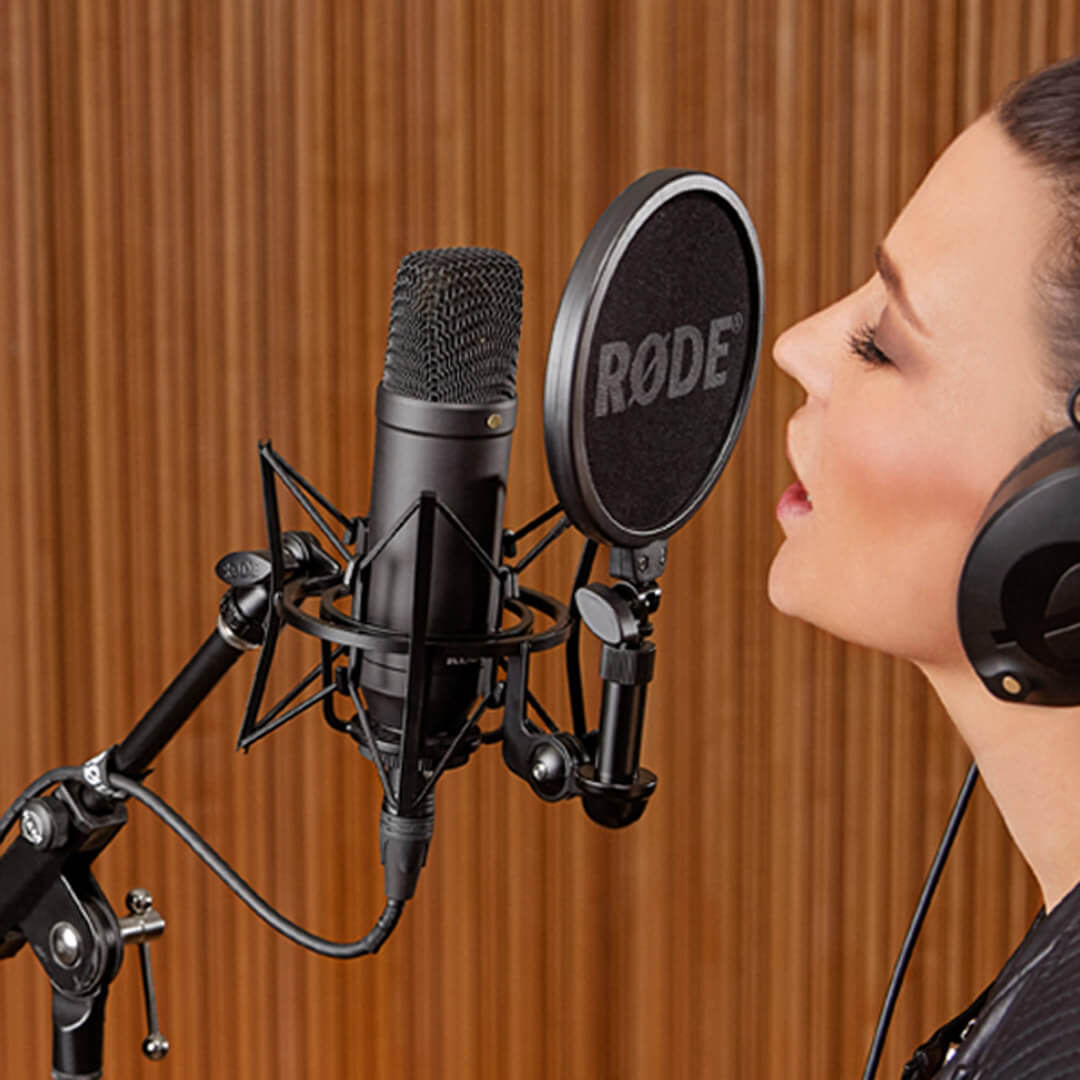 Kit d'enregistrement vocal complet
Le NT1-A s'accompagne du SM6, un support antichoc à suspension haute qualité qui offre une isolation contre les facteurs physiques externes pouvant causer des grondements et des vibrations indésirables dans le microphone. Il inclut un filtre anti-pop détachable avec deux axes d'ajustement et un bras télescopique pour une polyvalence d'utilisation parfaite. Un câble XLR de haute qualité est également fourni.