Introducing The RØDE NTH-100 Professional Over-Ear Headphones
RØDE has announced its highly anticipated debut into the headphone market with the NTH-100 professional over-ear headphones. Combining exceptional sonic performance with revolutionary features for superior comfort, topped off by the iconic style and peerless quality that RØDE is renowned for, the NTH-100s promise an audio experience that inspires creativity.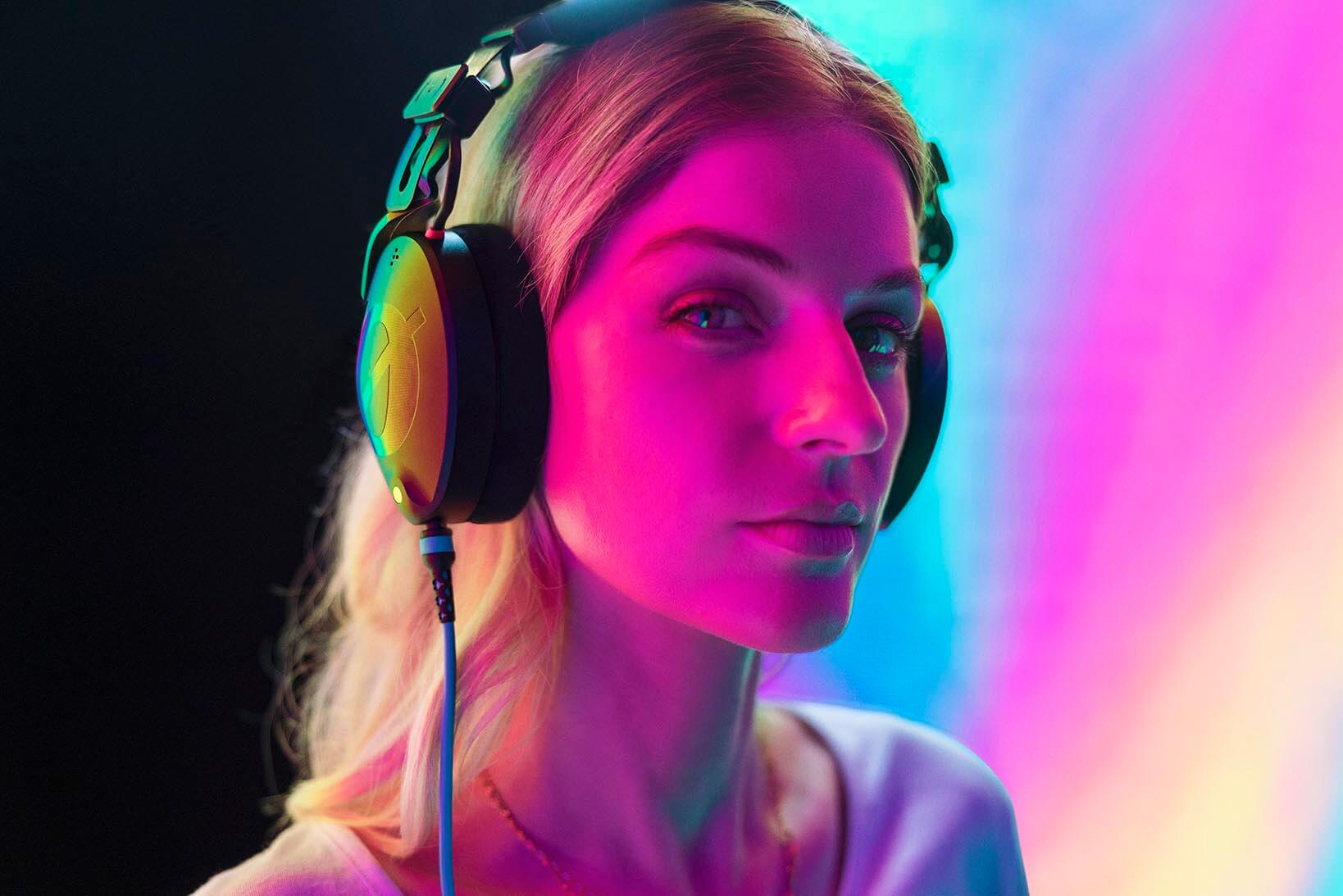 NTH-100 KEY FEATURES:
Custom-matched drivers that deliver an incredibly accurate frequency response and low distortion – ideal for critical listening in all content creation applications
Precision-engineered acoustic construction optimised for exceptional detail and clarity Alcantara® earcup and headband cushions for superior comfort
Unique ergonomic earcups with memory foam cushions for excellent noise isolation and revolutionary CoolTech™ gel for reducing fatigue
Fully adjustable headband with FitLok™ locking system for a tailored feel
Rugged, hard-wearing construction and modular design for unmatched durability Designed and made using high-grade components in RØDE's state-of-the-art facilities in Sydney, Australia
AUDIO AS IT'S MEANT TO BE HEARD
Every aspect of the NTH-100s has been meticulously crafted to deliver exceptional sonic performance for critical listening, from monitoring to mixing to mastering. They are ideal for all forms of content creation at home, in the studio or in the field, including music production, podcasting and livestreaming, location recording, and video production or editing.
The NTH-100s feature custom-matched 40mm dynamic drivers that have been painstakingly crafted to deliver an extremely accurate frequency response and exceptional clarity. Their design is based around a custom voice coil with a four-layer ultra-high-tension aluminium alloy as its core, which is coupled to an ultra-stiff triple-layer Mylar® diaphragm.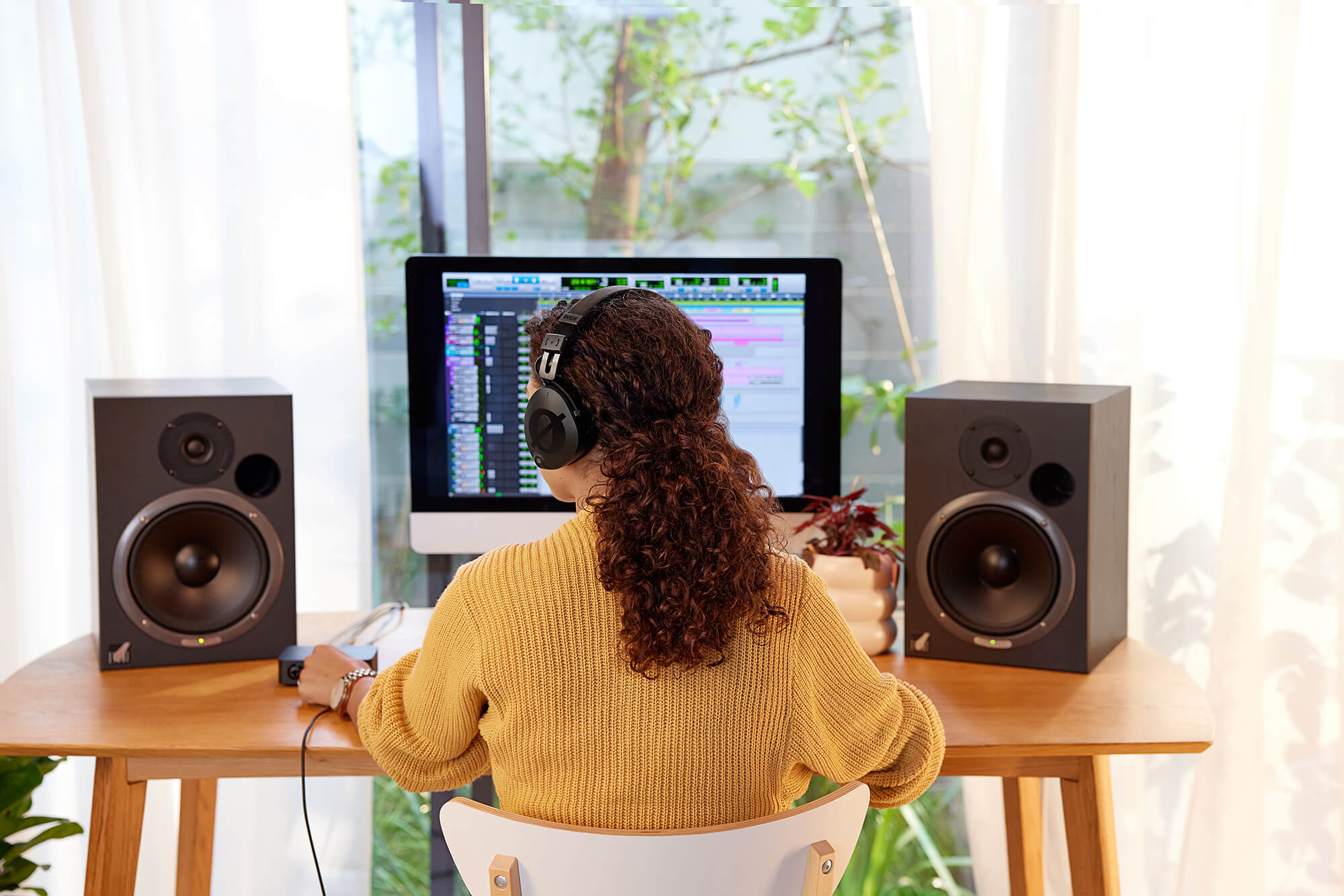 Together with a rare-earth neodymium magnet, these high-grade components ensure optimal acoustic and electrical performance for extremely low levels of distortion and a highly accurate response across a broad frequency range.
These characteristics are further enhanced by the unique contoured earcup construction. This ergonomic design has been precision-engineered to not only be extremely comfortable but also acoustically optimal, eliminating standing modes and frequency resonances for a more immersive listening experience. The earcups also feature high-density memory foam for excellent noise isolation.
The NTH-100s are remarkably natural-sounding headphones, with a sound signature akin to open-backs but with all the advantages of closed-backs, including superior passive attenuation of external noise and no issues with spill when recording in close proximity to a microphone. They are precision-crafted to retain every detail and every nuance of sound they produce. In other words, audio as it's meant to be heard.

THE MOST COMFORTABLE HEADPHONES EVER
As well as sounding exceptional, the NTH-100s are supremely comfortable. They have been optimised for long-format content creation, with several innovative features designed to reduce fatigue, even during the most arduous sessions.
The NTH-100s feature luxurious Alcantara® on the earpads and headband. This is an ultra-high-quality material that is typically utilised in sports cars and high-end fashion. Supremely soft to the touch and highly breathable, it enhances the sensory experience from the moment the headphones are put on.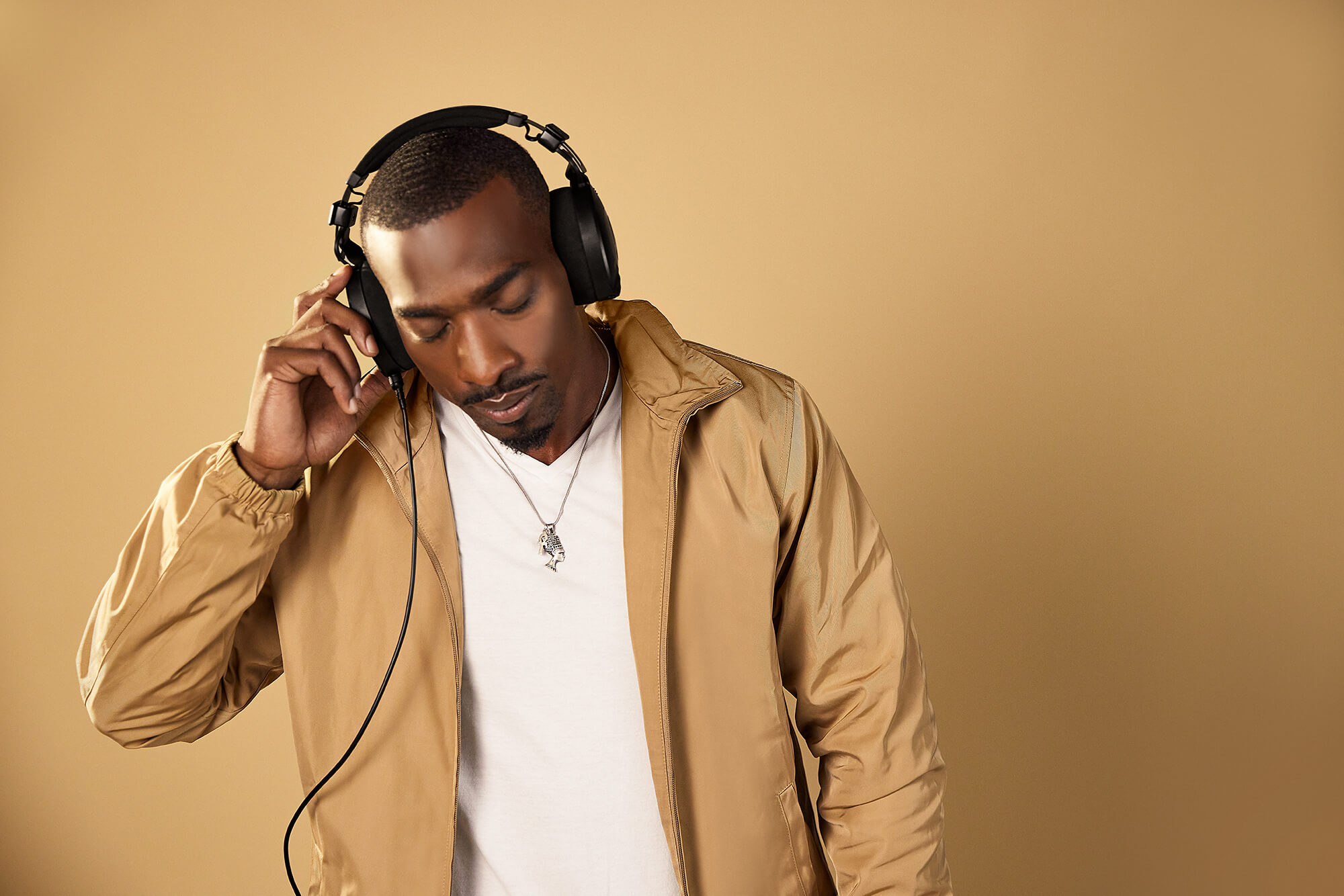 Underneath the Alcantara is a layer of our revolutionary CoolTech™ gel, which absorbs and dissipates heat, actively cooling the head and ears to significantly reduce wearing fatigue. This is an invaluable feature for those who often find themselves in lengthy recording sessions, from audio engineers and producers to podcasters and streamers. Fatigue is further reduced by the balanced frequency response and low distortion levels of the NTH-100s.
In addition to delivering optimal acoustic performance, the unique ergonomic design of the earcups ensures maximum comfort. The cups are contoured to the shape of the ears, with bi-directional movement and memory foam giving the headphones a custom-fit feel for any head size or shape (even for people who wear glasses). The headband is fully adjustable and features our innovative FitLok™ locking system, which secures the earcups in place, so they feel exactly the same every time they are worn. Tailored comfort for every creator.
HIGHLY FUNCTIONAL, HIGHLY DURABLE
The NTH-100s are packed with functional features that every creator needs from a pair of headphones. This includes cable attachments on both earcups so the cable can be positioned where is most comfortable and convenient; a high-quality locking connector for each attachment, ensuring complete security if the cable is tugged or pulled; easy left and right earcup identification, with luminous letters, colour-coding and braille; and more.
Each pair comes with a high-quality 2.4m (7′10″) straight black cable that is lightweight and unobtrusive, with 1.2m (3′11″) and coloured variants (pink, green, orange and blue) available separately. Also included are a storage pouch, a 3.5mm to 1/4" adaptor for use with professional audio equipment, and a set of coloured ID rings for easy cable identification (these are matched to the channel colours of the RØDECaster Pro and RØDE Connect).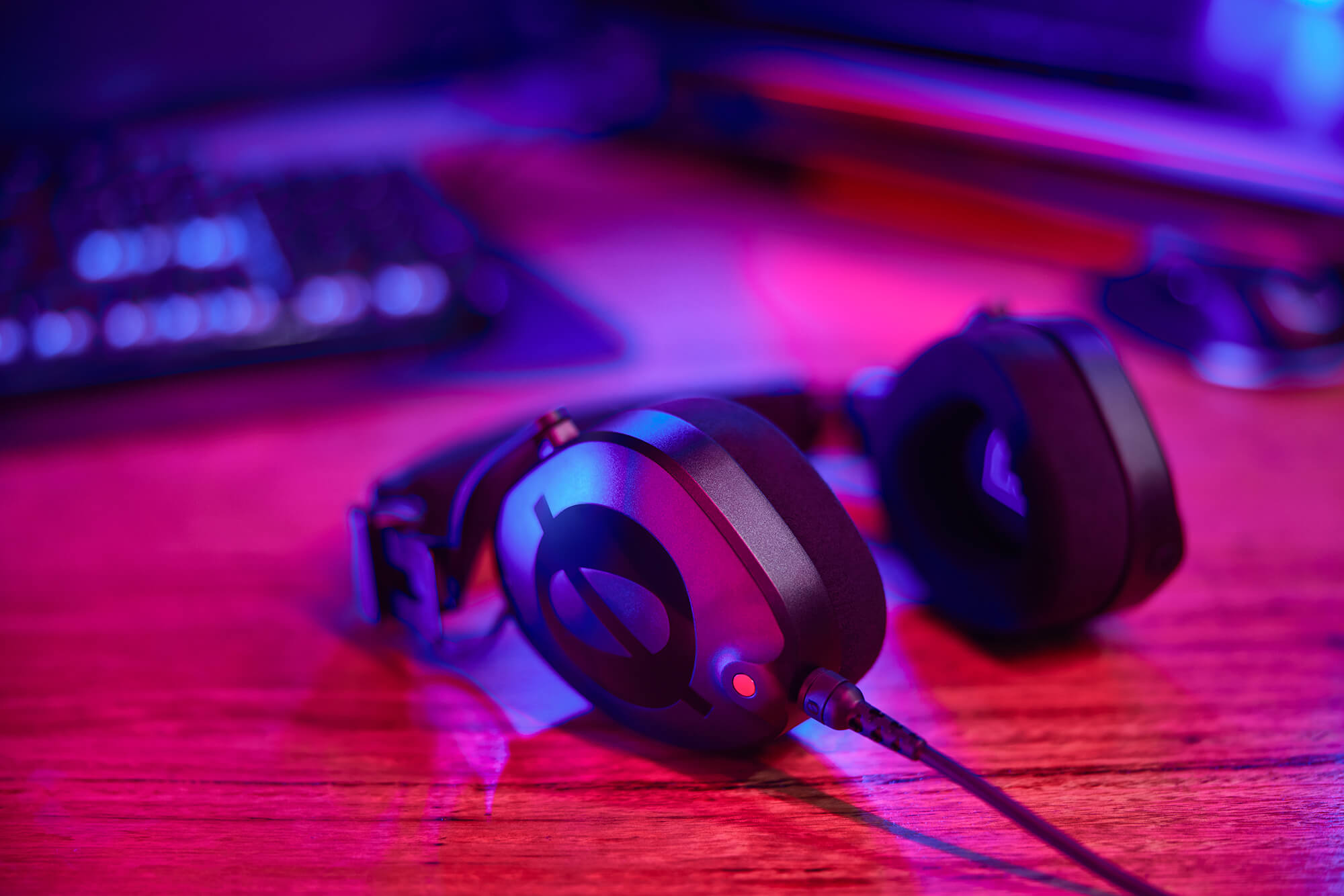 The design of the NTH-100s is instantly iconic, with clean lines and sleek finishes. They are also built to withstand the rigours of creating day in, day out. Every pair is made in RØDE's state-of-the-art manufacturing facilities in Sydney, Australia using high-grade materials: the headband is high-strength spring steel with a durable, scratch-resistant coating; the Alcantara headband and earpads are highly durable and easy to clean, and the easy-roll cable is extremely resistant to wear and tear. These components are also user-replaceable and can be taken off and swapped out in seconds. This modular design ensures maximum longevity, even with vigorous daily use over many years. The FitLok headband also minimises movement, further enhancing durability.
Decades in the making, the RØDE NTH-100 headphones are finally here. You can be sure it was worth the wait.
Find out more about the NTH-100s here.