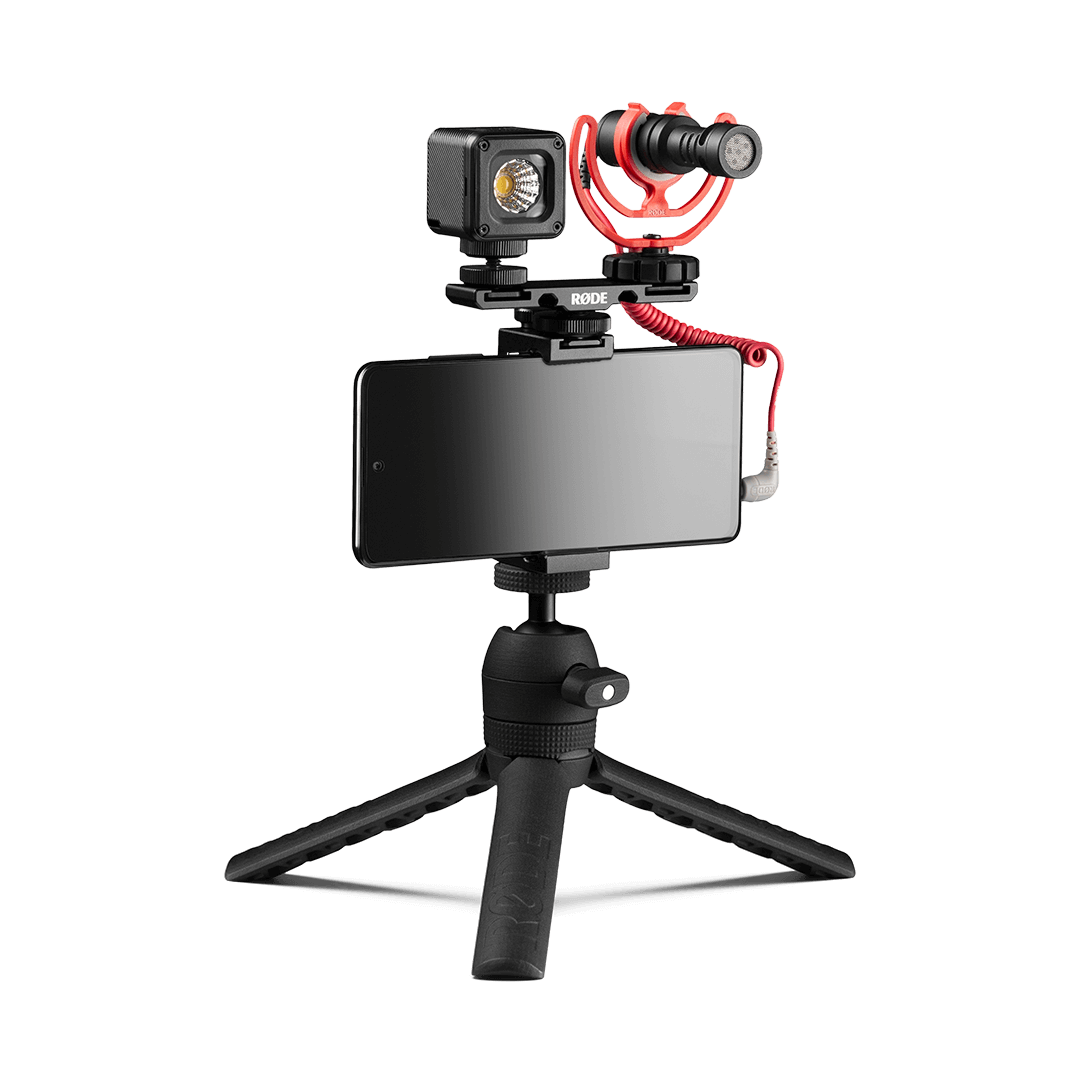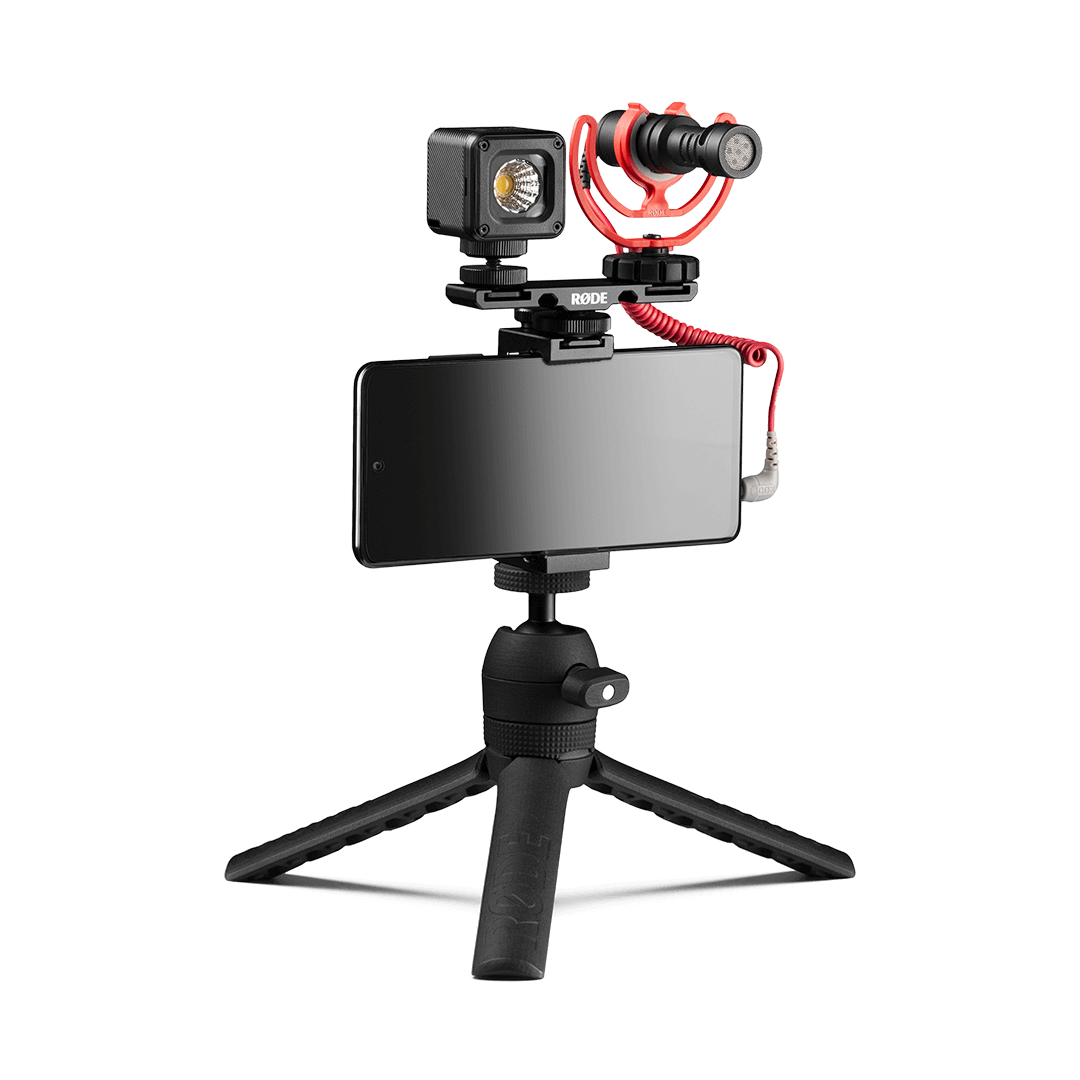 Vlogger Kit Universal
Filmmaking Kit for Mobile Phones
The Universal Vlogger Kit contains everything you need to get professional results when filming using your mobile phone with a 3.5mm headphone socket. The VideoMicro connects directly to your device, delivering crisp, clear, directional sound for any application. The SmartGrip secures your device firmly in place for stable recording and connects seamlessly to the Tripod 2 for either handheld or tabletop use, while the MicroLED ensures all your shots are perfectly lit.
The Universal Vlogger Kit comes with the DCS-1 dual cold shoe mount for quick and easy mounting of both the VideoMicro and MicroLED, a Rycote Lyre shock mount and WS9 furry windshield for filming outdoors and in adverse weather conditions.
Key Features:
Complete mobile filmmaking kit

Directional sound pickup to reduce background noise

MicroLED light offers over four hours operation on a single charge

Three-position tripod for handheld or static use

Gimbal tripod head for accurate camera positioning

All-metal mount with rubberised grips for phones 65mm to 85mm wide

Dual cold shoe mount included



FAQs
Q.
What devices can be used with the Universal Vlogger Kit?
A.
The VideoMicro in the Universal Vlogger Kit is compatible with all mobile devices with a 3.5mm headphone jack and can also be used with phones that have a Lightning or USB-C input using a certified adaptor.
Q.
What is the warranty period for the Vlogger Kits?
A.
The Vlogger Kits are covered by a 1-year warranty, which can be extended to 2 years by registering the product at https://warranty.rode.com/
Q.
Will the accessories in the Vlogger Kits be available separately?
A.
Currently, the Tripod 2, SmartGrip and MicroLED are exclusive accessories only available in the RØDE Vlogger Kits, though they may be sold separately in the future.
Q.
What is the battery life of the MicroLED?
A.
The MicroLED has four brightness settings and which one you use will affect battery life. At low brightness, the MicroLED will last up to 255 minutes; at medium brightness, it will last up to 105 minutes; at high brightness, it will last up to 75 minutes; and at maximum brightness, it will last up to 52 minutes.