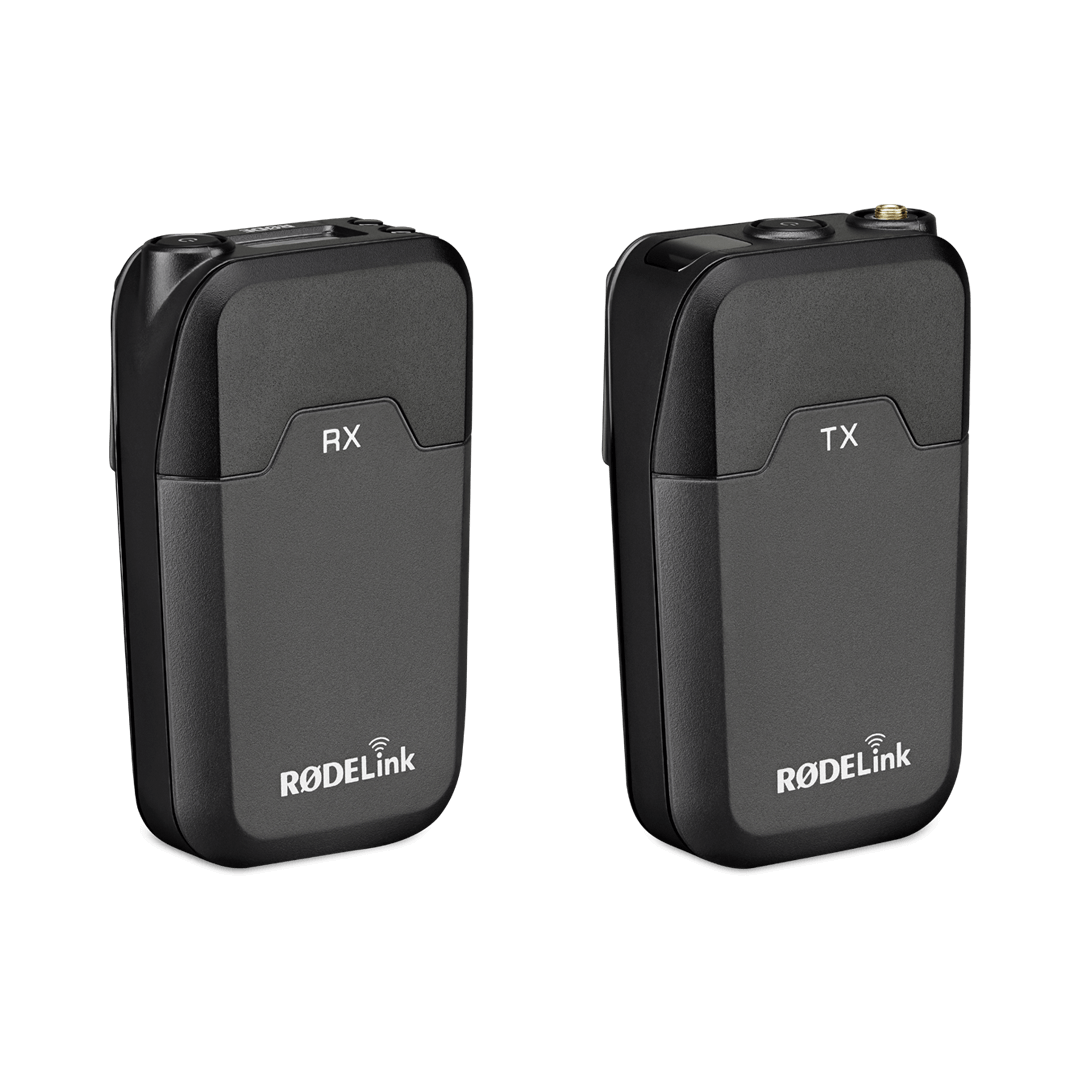 RØDELink Filmmaker Kit
电影制作专用数字无线系统
RØDELink 是一系列数字无线系统。它使用 II 系列 2.4GHz 数字传输和 128 位加密,能够不断监测并在不同频率之间跳转,从而在最大 100 米*(超过 100 码)的范围内保持最强的信号电平。RØDELink 电影制作套件提供了您进行无线视频拍摄所需的一切,包括接收器、发射器和广播级领夹式麦克风。接收器(RX-CAM)配有一个 OLED 显示屏,显示电平、电池状态(接收器和发射器)、静音和频道选择等信息。该装置可以安装在标准的摄像机靴座、3/8 英寸螺纹或腰带夹上,为了增加通用性,可以将靴座固定在两个位置中的任一个位置上。轻型发射器(TX-BELT)可以安装在腰带或衣服上,它具有锁定螺纹,以确保尽可能安全地连接麦克风。RØDE 的这款套件中包含一个全向领夹式麦克风,以提供尽可能高的音频再现质量。
常见问题
Q.
Is the lavalier microphone supplied with the Filmmaker Kit the same as RØDE's Lavalier microphone?
A.
No, the lav mic included is a different microphone and does not have a removable adaptor but rather a fixed 3.5mm connector with locking thread. While both are broadcast-grade in performance, the Lavalier supports the MiCon adaptor system for a wide range of compatibility with popular audio devices.
Q.
Can I connect the output of the RØDELink Filmmaker Kit receiver (RX-CAM) to an XLR input?
A.
Yes you can, using a 3.5mm to XLR adaptor such as the RØDE VXLR Pro.