Streamer X
Audio Interface and Video Capture Card
Die Streamer X ist eine professionelle Karte für die Videoaufzeichnung, eine Audioschnittstelle und eine Bedienoberfläche in einem kompakten Gerät, mit dem die Erstellung fantastischer Inhalte wirklich einfach ist. Schließen Sie ein XLR-Mikrofon, ein Instrument, ein Headset oder einen Funksender an und steuern Sie diese, um Ihre Audiosignale über Kopfhörer zu hören. Nehmen Sie problemlos Video von einer HDMI-Videoquelle wie einer Kamera, einem Gaming-PC oder einer Spielekonsole mit bis zu 4K30 auf und leiten Sie das Signal völlig ohne Latenz mit 4K60 weiter. Verbinden Sie die Streamer X gleichzeitig mit zwei Computern und nutzen Sie die leistungsstarken Funktionen für Audio-Routing, Bearbeitung und Mischung mit der mitgelieferten UNIFY-Software.

Wichtigste Merkmale
Professionelle Videoaufzeichnungskarte, Audioschnittstelle und Bedienoberfläche in einem kompakten, benutzerfreundlichen Gerät
4K30-Videoaufnahme und 4K60-Durchschleifung über HDMI
Revolution Preamp™ in Studioqualität mit Neutrik® Combo-Buchse für XLR-Mikrofone oder Instrumente mit Line-Pegel
3,5-mm-TRRS-Eingang für den Anschluss von Headsets
Integrierter Funkempfänger für den Anschluss von drahtlosen Geräten der RØDE-Serie IV (einschließlich Wireless GO II und Wireless ME)
Zwei USB-C-Schnittstellen für den Anschluss von zwei Computern oder Mobilgeräten
Vier SMART-Pads zum Auslösen von Sounds, Spracheffekten und anderen Aktionen auf einem Computer
Darüber hinaus ist sie vollständig kompatibel mit RØDE-Software, einschließlich UNIFY und RØDE Central, und bietet so erweiterte Funktionen und unübertroffene Flexibilität.
Entwickelt und hergestellt in den Einrichtungen von RØDE für die Präzisionsfertigung in Sydney, Australien
Professional audio interface, video capture card and control surface integrated in one compact, easy-to-use device
Up to 4K30 video capture and 4K60 pass-through via HDMI
Variable Refresh Rate (VRR) support
Neutrik® combo jack for connecting XLR microphones or instruments, with an ultra-low-noise, high-gain Revolution Preamp™ for pristine audio quality
3.5mm TRRS input for connecting headsets and 1/4-inch headphone output for zero-latency monitoring
Integrated wireless receiver for connecting RØDE Series IV wireless microphones, including the Wireless PRO, Wireless GO II and Wireless ME
Internal DSP for advanced audio processing powered by APHEX®
Four fully customisable SMART pads for triggering sounds, voice effects and MIDI commands
Dual USB-C interfaces for connecting to two computers or consoles
Easy configuration and control via RØDE Central desktop companion app
Compatible with free UNIFY streaming software for advanced audio routing, mixing and configuration
Designed and made in RØDE's precision manufacturing facilities in Sydney, Australia
Umfassende
Streaming-Lösung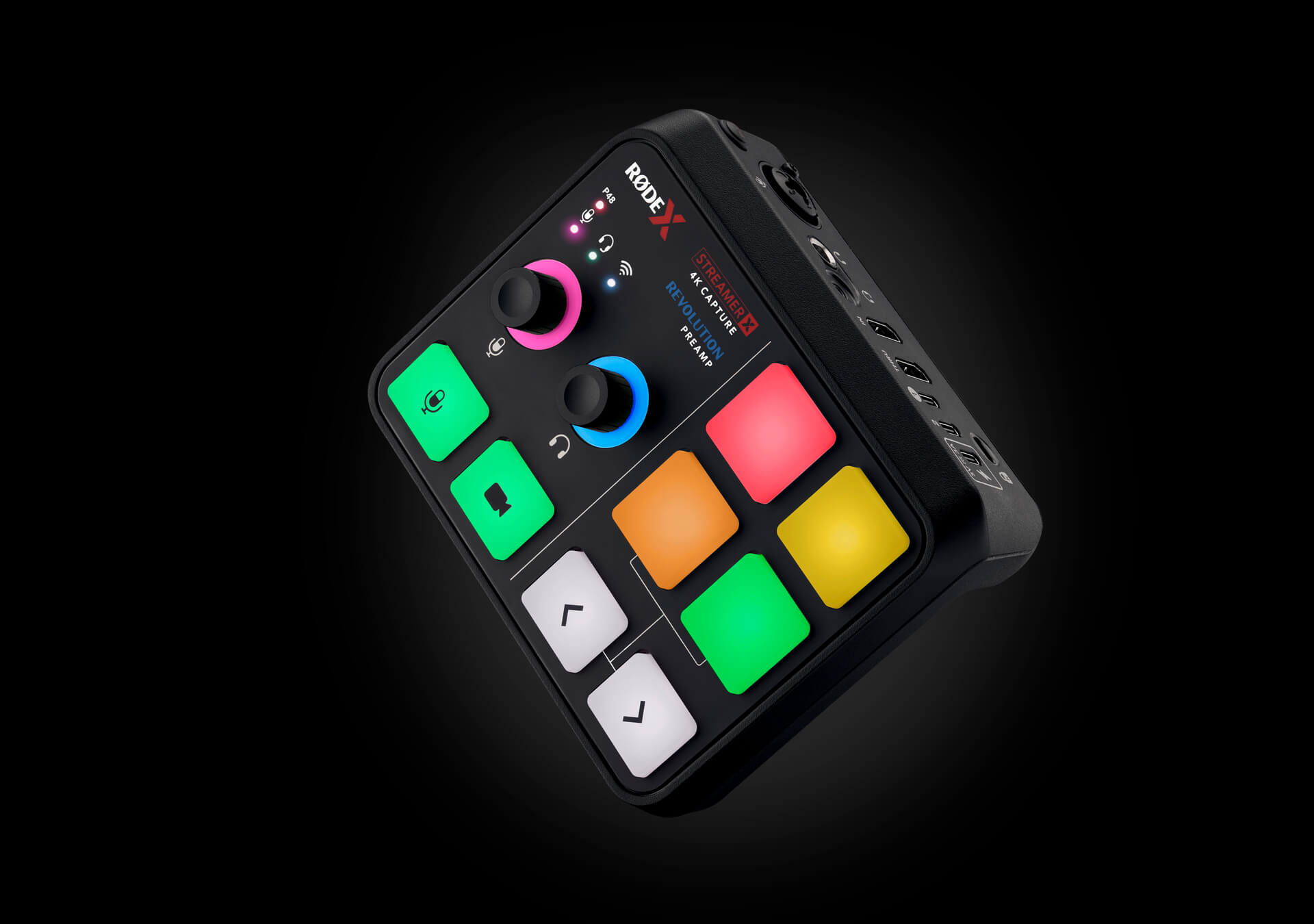 Verbessern Sie Ihren Stream mit unverfälschtem Audio und einwandfreiem Video
Machen Sie keine Kompromisse bei Audio und Video. Mit einer Videoaufzeichnung von bis zu 4K30 und 4K60 HDR und einer latenzfreien Durchschleifung liefert die Streamer X eine unglaubliche Videoqualität für Sie und Ihr Publikum. Außerdem verfügt sie über unseren Revolution Preamp™ mit extrem niedrigem Rauschen und hoher Verstärkung für die Aufnahme unverfälschter Audiosignale in Studioqualität – ohne weitere Vorverstärkung oder Pegelanpassung – und mit der modernen integrierten Audioverarbeitung können Sie Ihrer Stimme einen satten, sendefähigen Glanz verleihen.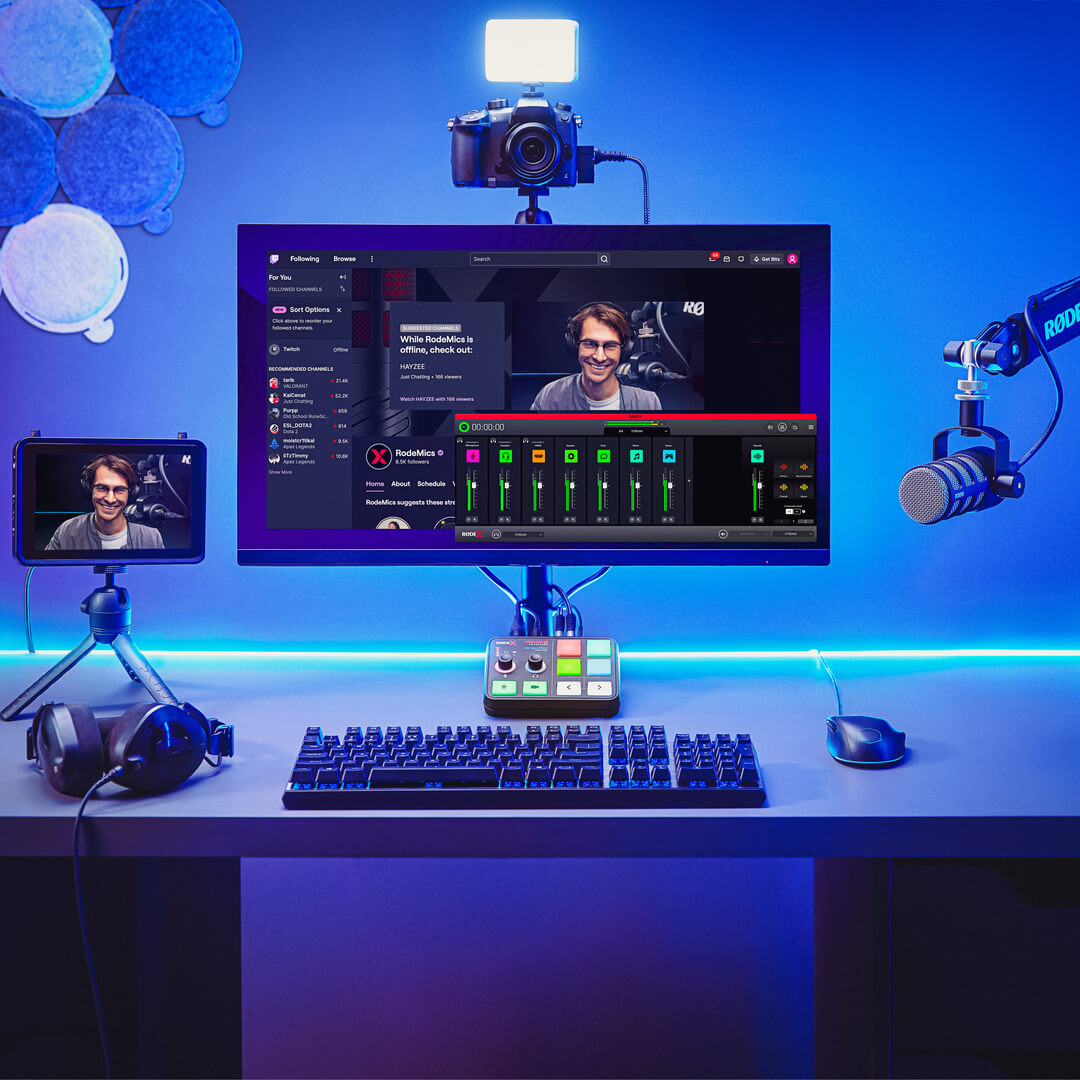 Professionelles Mikrofon, Headset und kabellose Konnektivität
An die Streamer X können viele verschiedene Audiogeräte angeschlossen werden, z. B. XLR-Mikrofone, Instrumente, Kopfbügelmikrofone oder sogar Funksender der RØDE-Serie IV wie der Wireless GO II oder Wireless ME. Dank der praktischen Bedienoberfläche können Sie die Eingangs- und Ausgangspegel einstellen und die Eingangsquellen mühelos umschalten. Mit der mitgelieferten UNIFY-Software können Sie sogar alle Eingänge gleichzeitig nutzen.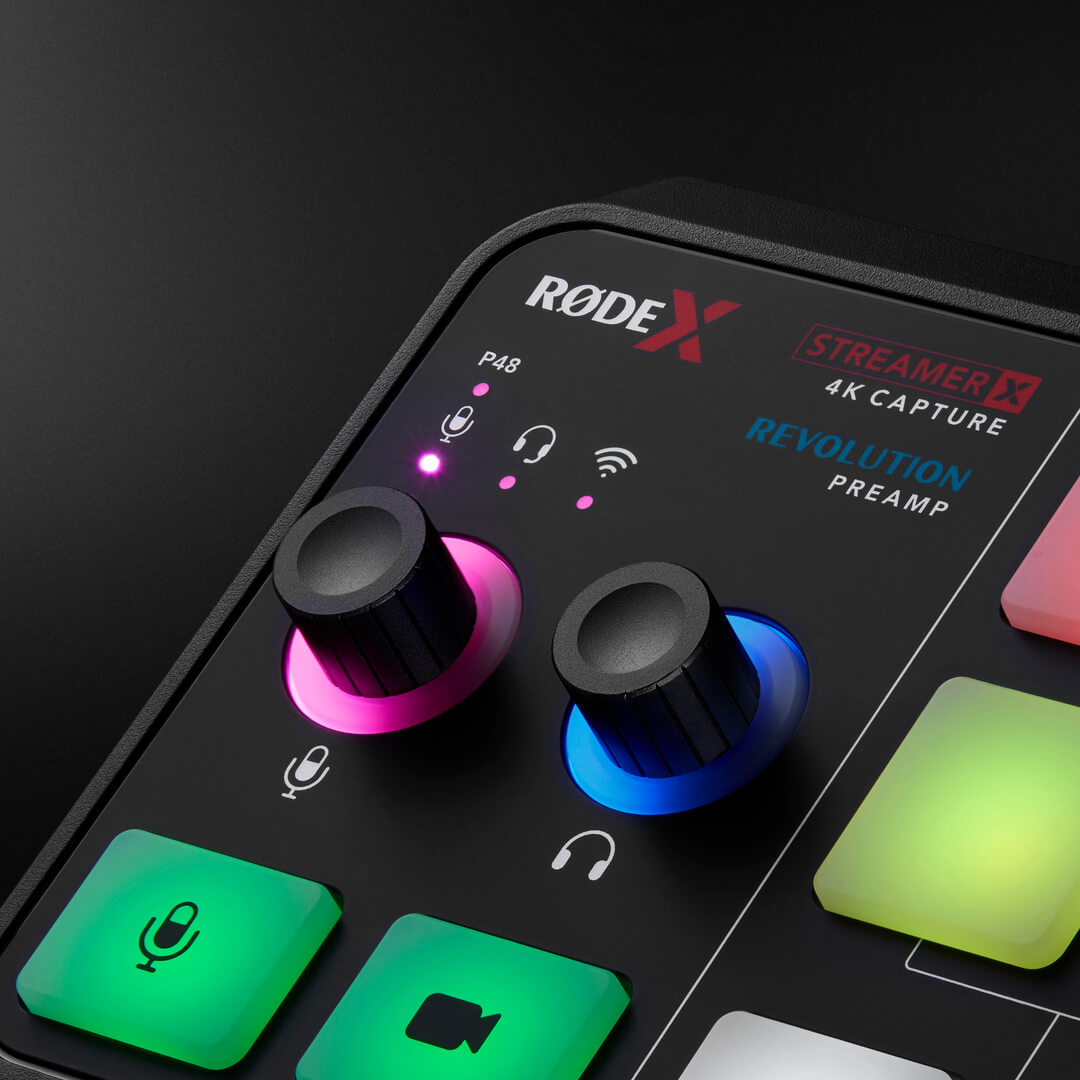 Vielseitiges Videostreaming und Aufzeichnung
Egal, welche Inhalte Sie erstellen, egal, wie Ihr Setup aussieht, die Streamer X eröffnet eine neue Ebene. Ganz gleich, ob Sie ein gestochen scharfes Spiel von einem PC oder einer Konsole aufzeichnen, eine DSLR für fantastische Aufnahmen von IRL-Streams, Meetings oder Präsentationen, oder ob Sie ein kompaktes Setup erstellen möchten, das überall hin mitgenommen werden kann – die Streamer X ist die perfekte Lösung.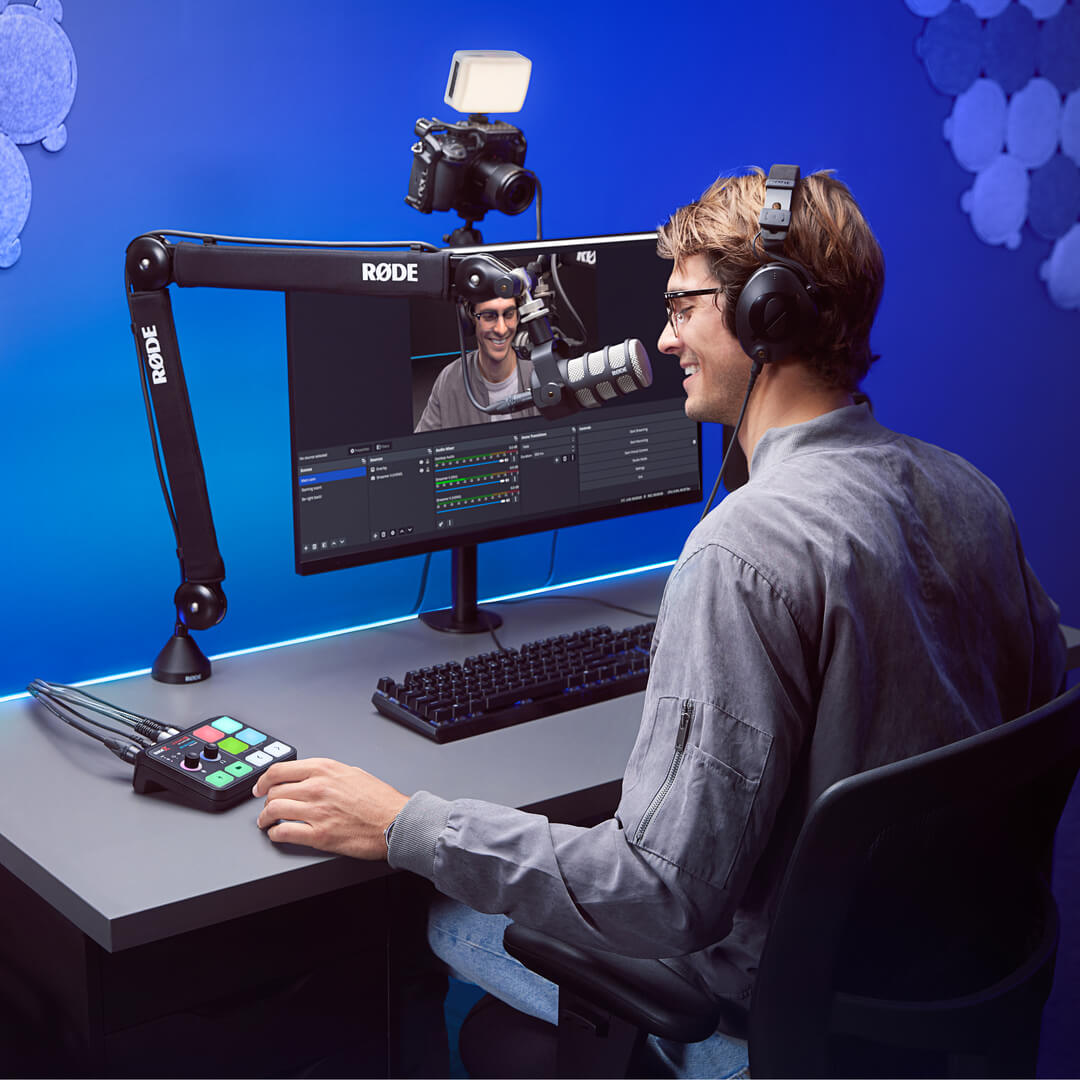 INPUT FORMATS

4K60 HDR
4K60
1440p120
1440p144
1440p60 HDR
1440p60
1080p240
1080p120
1080p60 HDR
1080p60

CAPTURE OUTPUTS

1080p60
1080p60 HDR
1080p120
1440p60
4K30
Flexible Kontrolle im laufenden Betrieb
Die Streamer X ermöglicht Ihnen eine flexible Echtzeitsteuerung von Video und Audio. Sie verfügt über spezielle Regler für die Mikrofon- und Kopfhörerlautstärke sowie große Tasten für die Audio- und Videostummschaltung. Außerdem verfügt sie über vier vollständig anpassbare SMART-Pads, mit denen Sie via Bank-Switching bis zu 64 Funktionen steuern können. Diese Pads können so konfiguriert werden, dass sie die Audiowiedergabe auslösen, Ihrer Stimme Effekte hinzufügen und sogar MIDI-Befehle an Ihren Computer senden, so dass Sie mit einem einzigen Druck auf ein Pad eine beliebige Tastenkombination auslösen können – sehr nützlich für alles Mögliche, vom Folienwechsel bei Präsentationen bis zum Szenenwechsel in Ihrer Streaming-Software.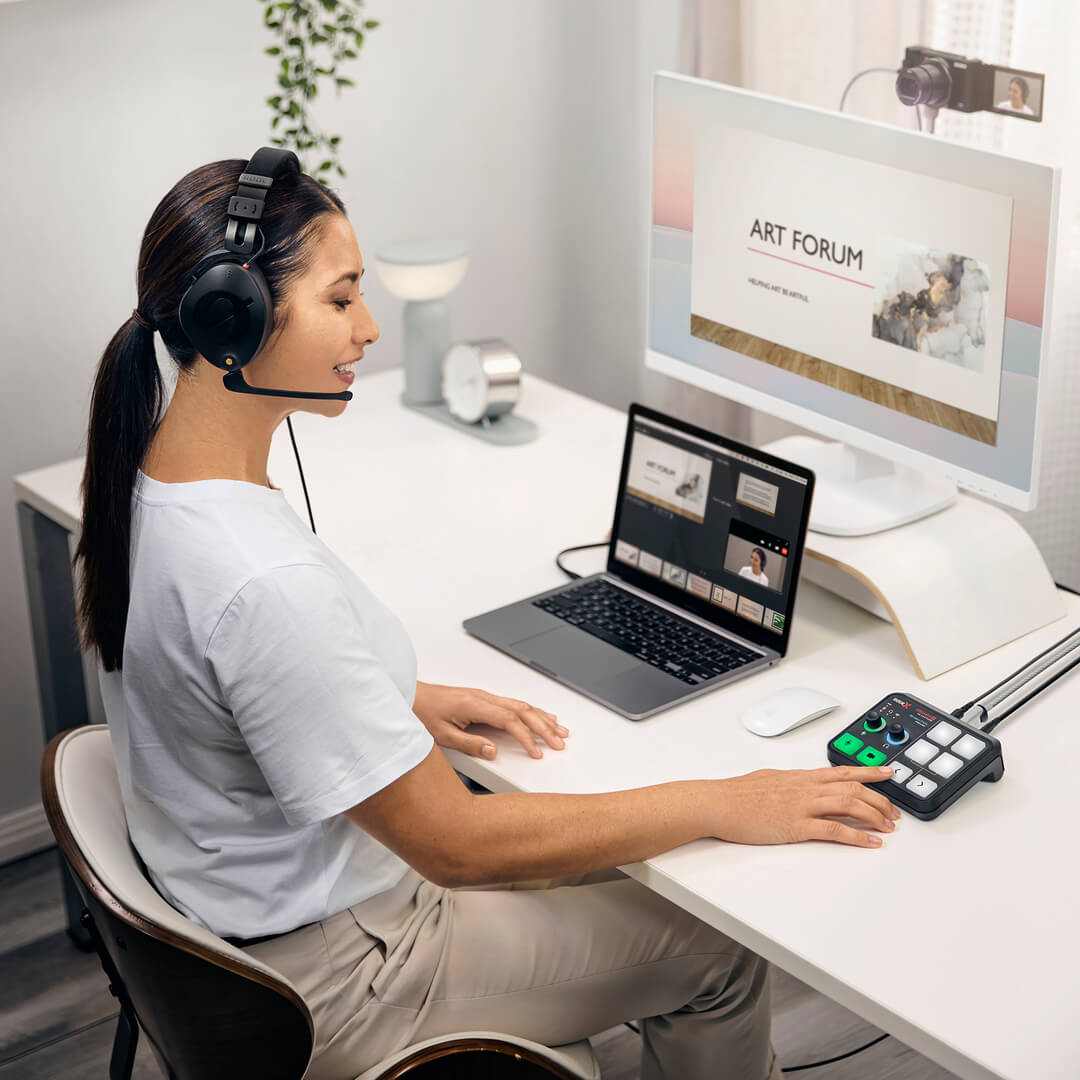 Einfach, unkompliziert und mit allen Funktionen
Ersetzen Sie ein kompliziertes Setup mit mehreren Geräten durch ein einziges kompaktes Gerät, das bei weitaus weniger Komplexität bessere Qualität liefert. Sofort nach dem Auspacken können Sie XLR-Mikrofone, Headsets, Instrumente und sogar RØDE-Drahtlossysteme sowie Kameras, Computer und Konsolen anschließen, um Ihren Stream in wenigen Minuten zu starten. Mit ihrem intuitiven Design, das volle Kontrolle bietet und nur wenig Platz auf dem Schreibtisch benötigt, bietet die Streamer X eine neue Art des Streamings mit fantastischen Audio- und Videoinhalten.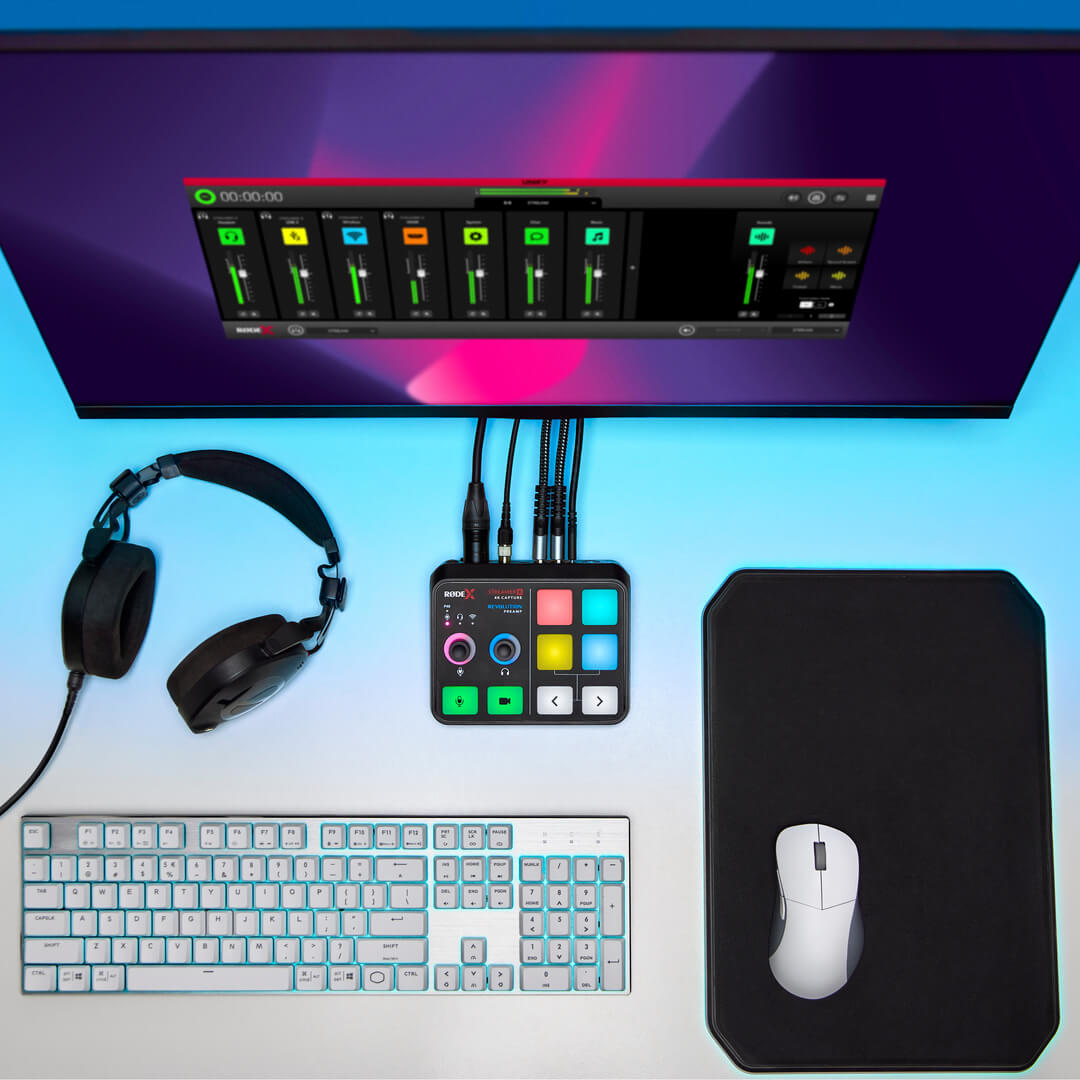 RØDE CENTRAL
RØDE Central ist die begleitende App für die Streamer X, mit der Sie Zugriff auf die integrierte Audioverarbeitung, die SMART-Pad-Anpassung, die Mixer-Konfiguration sowie auf Firmware-Updates und andere erweiterte Geräteeinstellungen erhalten.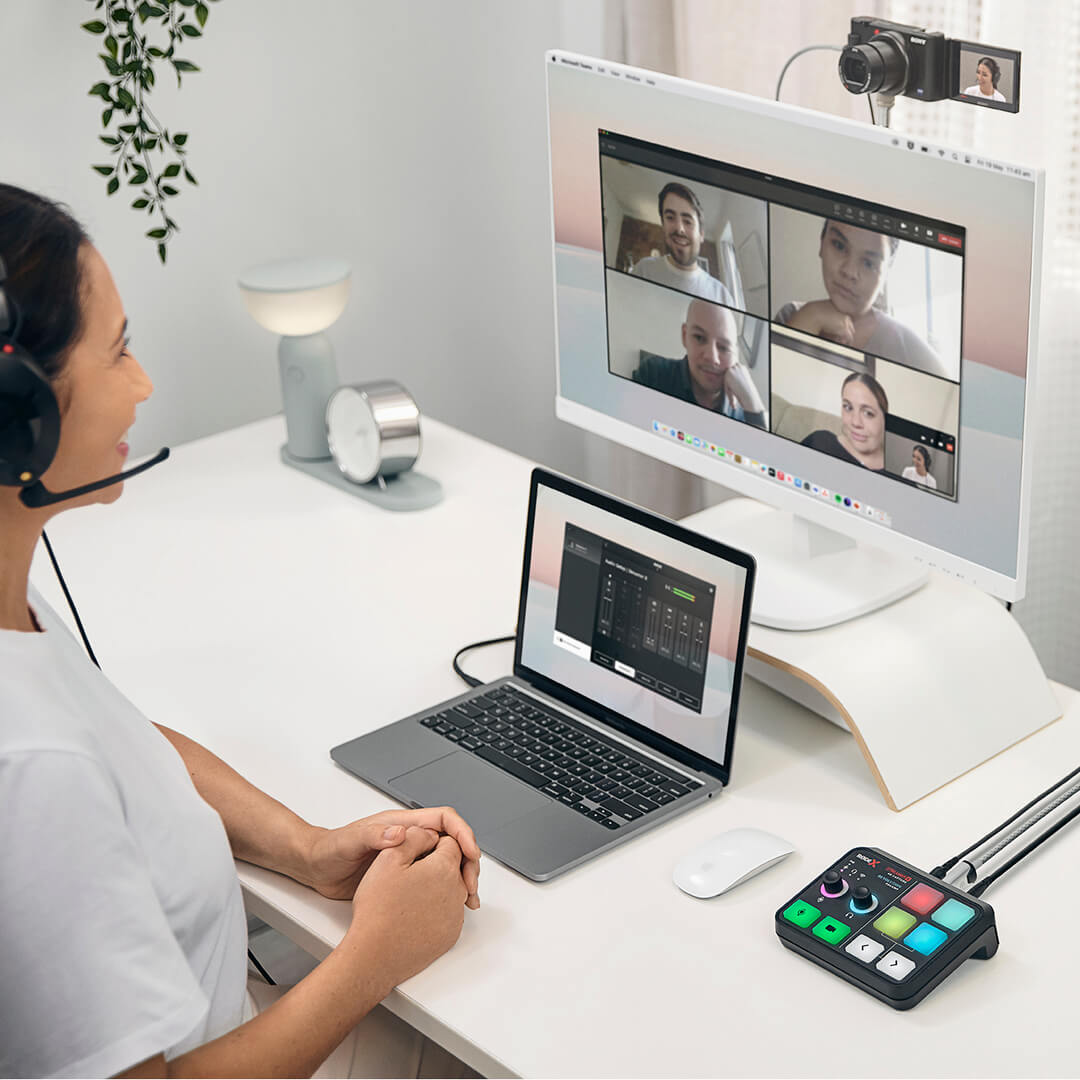 UNIFY
Die Streamer X lässt sich nahtlos in UNIFY integrieren, die ultimative virtuelle Mixing-Lösung für das Livestreaming, die von der Audiobearbeitung bis hin zu modernem Mixing und Routing alles bietet.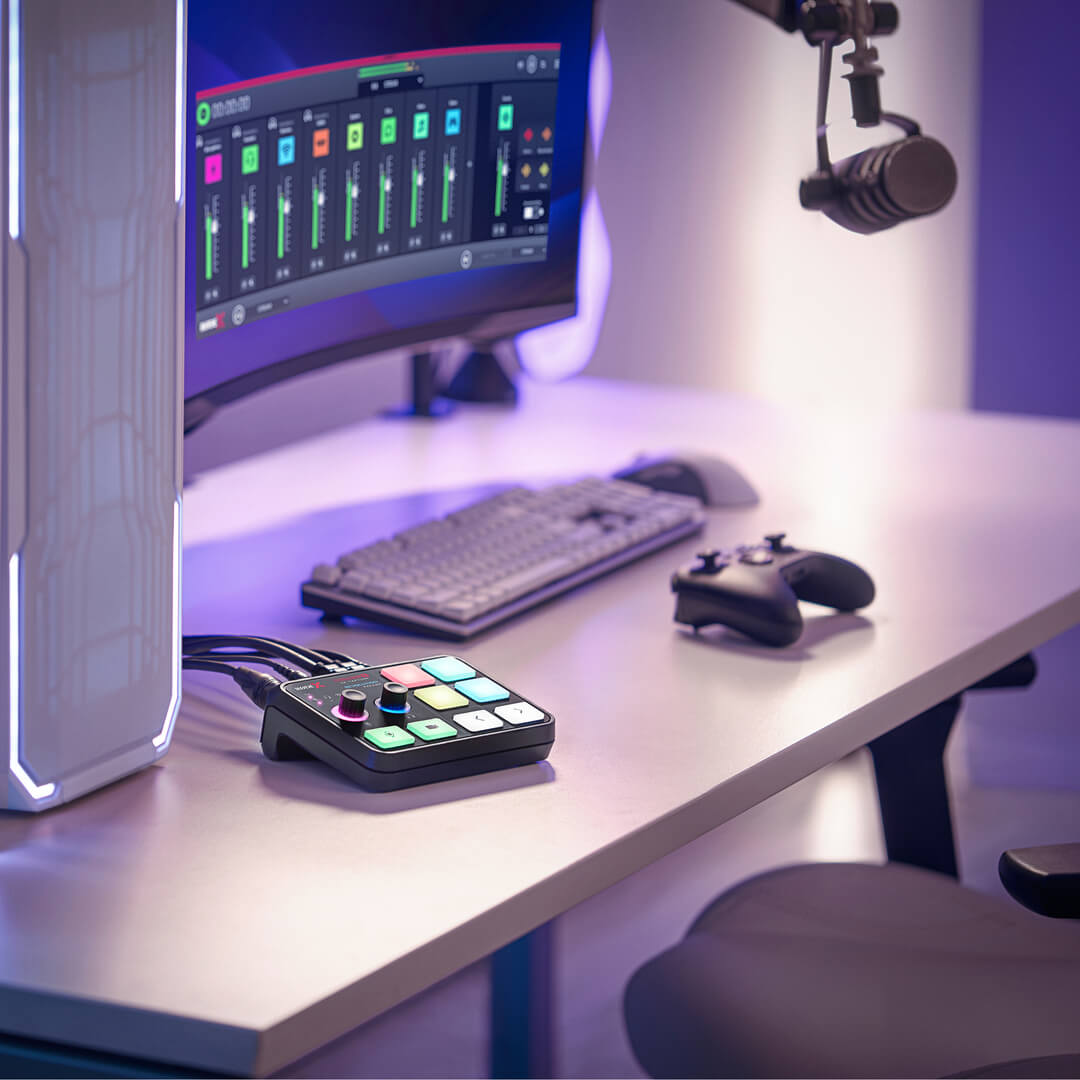 Streamer X Benutzerhandbuch
Hier erfahren Sie alles, was Sie über Ihre Streamer X Audioschnittstelle und Videoaufzeichnungskarte wissen müssen. Dieses umfassende Benutzerhandbuch enthält alle Informationen, die Sie über die Einrichtung, das Aufnehmen und Weiterleiten von Videos, das Mischen und Verarbeiten von Audiodaten und die Verwendung der Bedienoberfläche wissen müssen.