PodMic
Dynamisches Podcast-Mikrofon
Das PodMic ist ein dynamisches Mikrofon in Rundfunkqualität, das für unglaubliche Leistungen bei Podcasting, Livestreaming und anderen Sprach- oder Gesangsanwendungen optimiert ist. Das PodMic bietet einen satten, vollen Klang, einen internen Popschutzfilter zur Minimierung von Plosivlauten, eine interne Stoßdämpfung zur Verringerung von Vibrationen und eine schwenkbare Halterung für eine einfache Positionierung. Dadurch bringen Sie Ihre Inhalte auf die nächste Ebene.
Hauptmerkmale:
Dynamisches Mikrofon mit Rundfunkqualität
Satter, detaillierter Klang, optimiert für Podcasting, Livestreaming und andere Sprachanwendungen
Interner Popschutzfilter, Stoßdämpfung und integrierte Schwenkhalterung
Robuste Ganzmetallkonstruktion
Broadcast-quality dynamic microphone
Rich, detailed sound optimised for podcasting, livestreaming and other speech applications
Internal pop filter, shock mount and integrated swing mount
Robust all-metal construction
Finden Sie Ihre Stimme und nutzen Sie sie
Das PodMic ist ein rundfunktaugliches End-Address-Mikrofon, das für Streaming, Podcasting und andere Sprachanwendungen wie Voiceover-Aufnahmen und Spiele optimiert ist. Es verfügt über einen eingebauten Popschutzfilter, mit dem sich der klassische Radioklang der besten Podcasts erzielen lässt, und eine integrierte Schwenkhalterung, mit der Sie Ihr Mikrofon genau dort positionieren können, wo Sie es brauchen. Finden Sie Ihre Stimme mit dem PodMic.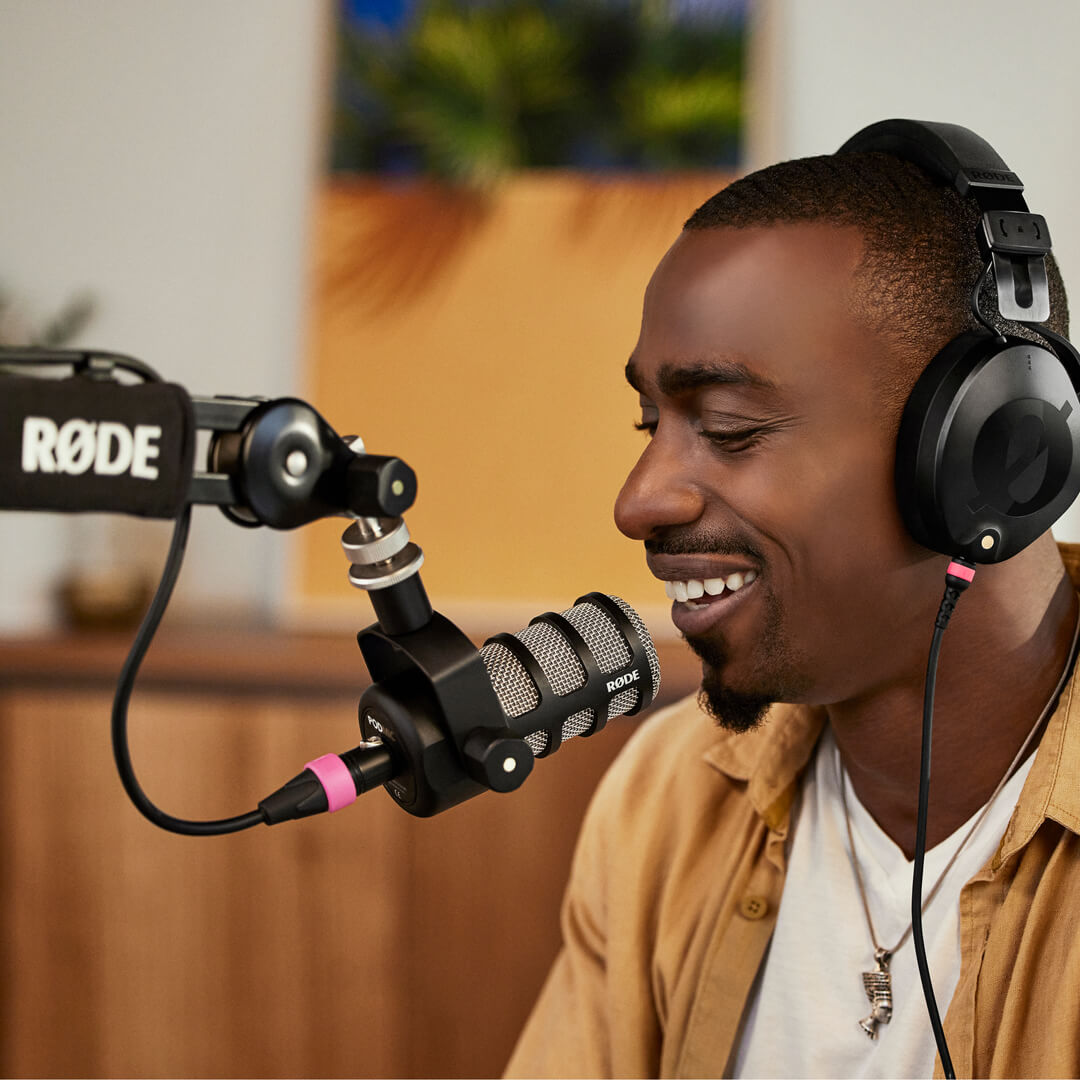 Rundfunkklang, rundfunkfähig
Das PodMic ist ein rundfunktaugliches End-Address-Mikrofon, das eine außergewöhnliche Klangqualität für jede Sprachanwendung liefert, vom Livestreaming auf Twitch bis zur Aufnahme eines professionellen Podcasts. Das PodMic ist mit einer hochwertigen dynamischen Kapsel ausgestattet, die jedes Detail Ihrer Stimme reichhaltig und tief einfängt. Die enge Nierencharakteristik bietet eine hervorragende Unterdrückung von Raumgeräuschen. Dies gewährleistet eine hervorragende Leistung in weniger idealen Aufnahmeumgebungen und sorgt dafür, dass Sie im Rampenlicht stehen.
Schlankes Design. Langlebig
Das PodMic bietet ein elegantes Design und einen kompakten Formfaktor, der es zur perfekten Ergänzung für jedes Podcasting- und Streaming-Setup macht. Und sein strapazierfähiges Edelstahlgitter und das robuste Ganzmetallgehäuse sorgen dafür, dass es den harten Anforderungen von Aufnahmen über einen langen Zeitraum hinweg gewachsen ist. Gebaut wie ein Panzer ist eine Untertreibung.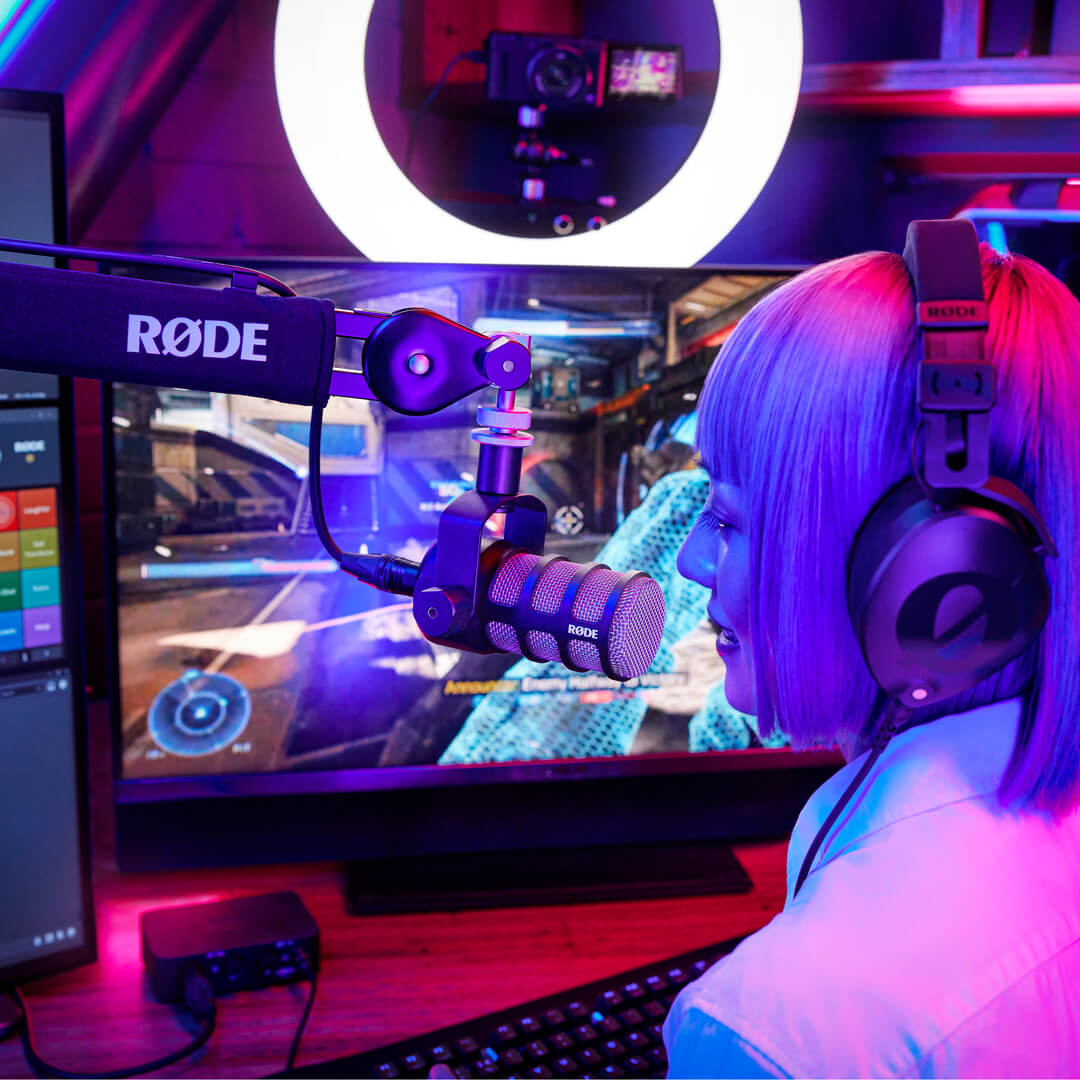 Häufig gestellte Fragen
Q.
How do I connect the microphone to my computer to record?
A.
This microphone has an XLR connection, so you will need a standard 3-pin XLR cable, as well as an audio-interface like the RØDE AI-1 or RØDECaster Pro, which will act as the bridge to your computer for recording. You can then use the microphone to record to a Digital Audio Workstation (DAW) like Pro Tools, Cubcase, Ableton, Logic, Garageband or Reaper to name a few, or similar audio recording software.
Q.
Does the PodMic need a shock mount and pop filter?
A.
Due to the design of the swing mount, the PodMic cannot be attached to an external shock mount. However, the PodMic's capsule is internally suspended and the swing mount is internally decoupled from the body, so you do not need to use a shock mount. There's also an in-built pop filter, so you do not need to use a windshield.