NT1
Großmembran-Kondensatormikrofon mit Nierencharakteristik
Das NT1 ist ein echtes Arbeitstier im Studio. Ein Großmembran-Kondensatormikrofon der Spitzenklasse, das Innovation mit Tradition verbindet und sich sowohl für Gesang als auch für eine breite Palette von Instrumenten eignet. Er bietet einen detaillierten Mitteltonbereich, gepaart mit seidenweichen Höhen und warmen, runden Bässen, was das NT1 zu einem absoluten Spitzenreiter in seiner Klasse macht.
1-Zoll-Großmembrankapsel mit Goldspritzguss
Nieren-Richtcharakteristik
Ultraniedriger Rauschpegel und großer Dynamikbereich
Interne Kapseldämpfung
Inklusive RØDE SM6-Stoßdämpferhalterung, Popschutzfilter und Staubschutzhülle

Large-diaphragm (1-inch) gold-sputtered capsule
Cardioid polar pattern
Ultra-low noise and wide dynamic range
Internal capsule shock mounting
Includes RØDE SM6 shock mount, pop filter and dust cover

Gesangslegende
Mit seinem außergewöhnlich weichen Frequenzgang, dem ultraniedrigen Rauschpegel und der engen Nierencharakteristik ist das NT1 das ideale Mikrofon für eine Vielzahl von Sängern. Es bietet den begehrten Klang klassischer Studiomikrofone und ist gleichzeitig extrem rauscharm. Es eignet sich für alle Anwendungen von Pop, Rock und Hip-Hop bis hin zu Podcasting und Voiceover. Eine moderne Legende.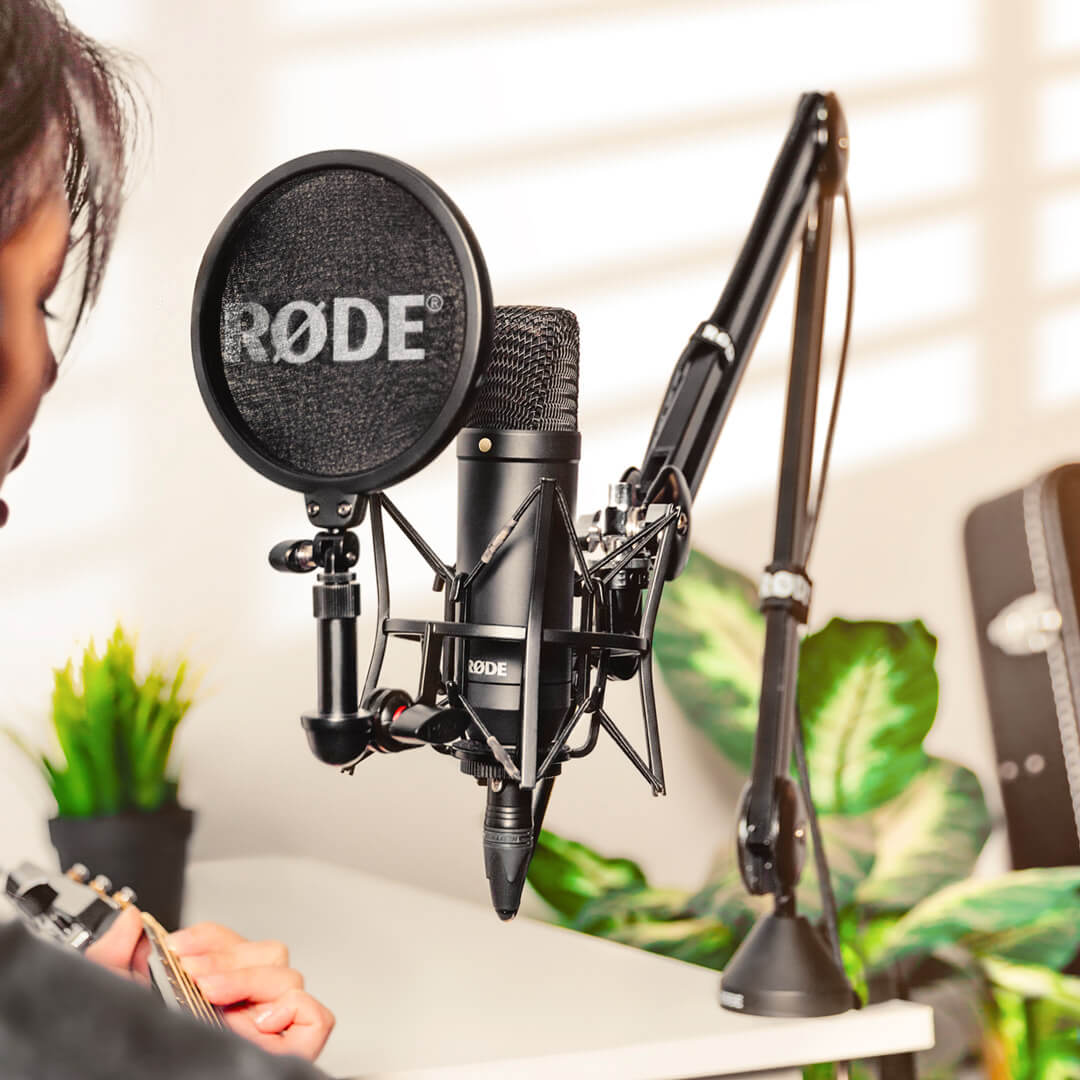 Außergewöhnliche Vielseitigkeit
Mit seinen seidigen Höhen, detaillierten Mitten und warmen Bässen eignet sich das NT1 ideal für die Aufnahme einer Vielzahl von Instrumenten und Gesang, von Schlagzeug und Perkussion bis hin zu akustischen Instrumenten und Gitarrenboxen. Die Mikrofonkapsel ist intern stoßgedämpft, um externe Vibrationen zu minimieren, und das Gehäuse ist aus hochwertigem Aluminium gefertigt, vernickelt und mit einer Keramikbeschichtung in Militärqualität versehen, so dass es den harten Anforderungen des täglichen Aufnahmebetriebs standhält.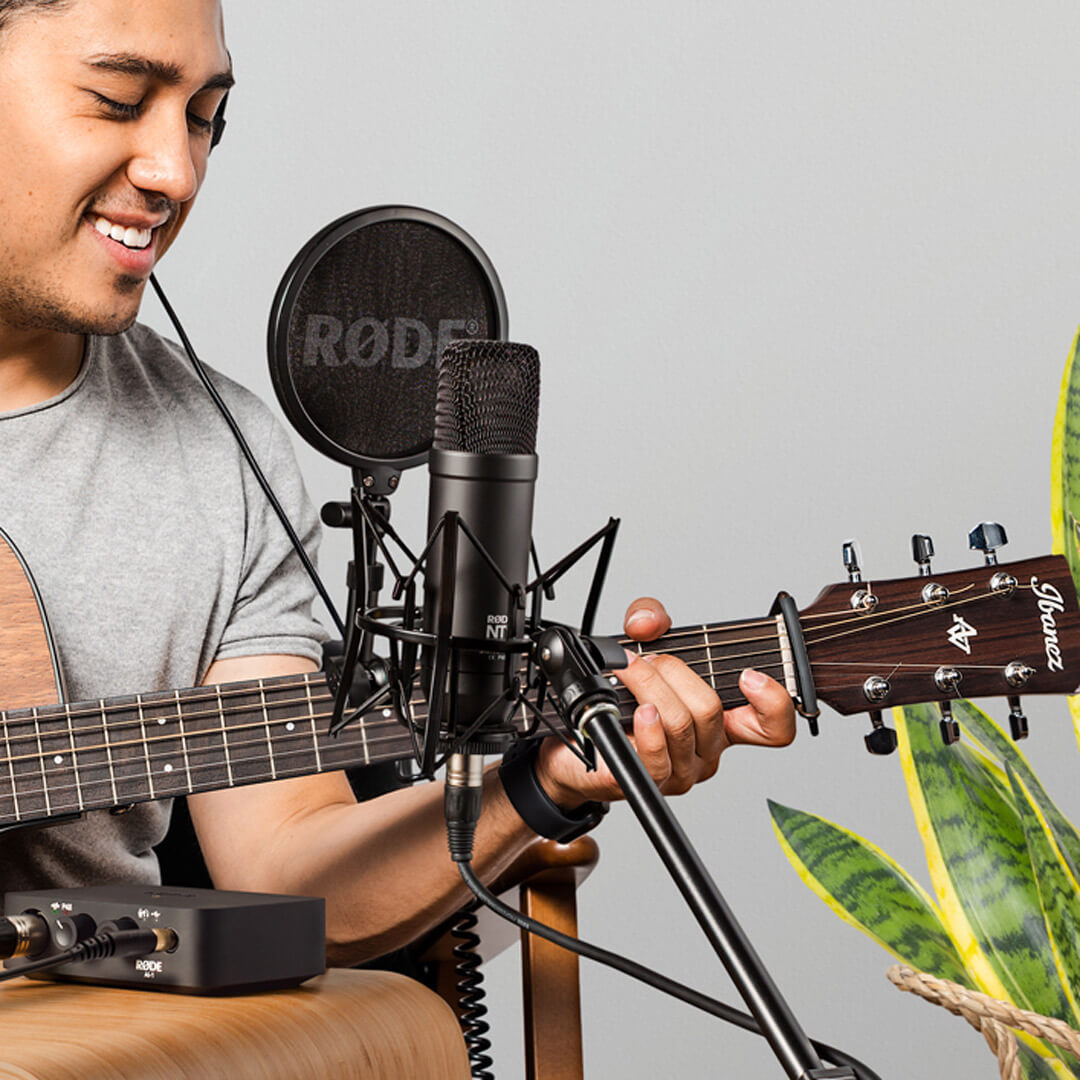 Äußerst leise für erstklassigen Klang
Das NT1 ist eines der leisesten Studiomikrofone der Welt mit einem Eigenrauschen von nur 4,5 dB(A). Dadurch wird sichergestellt, dass jede Aufnahme außergewöhnlich sauber ist, selbst bei der Aufnahme von leisen Klangquellen.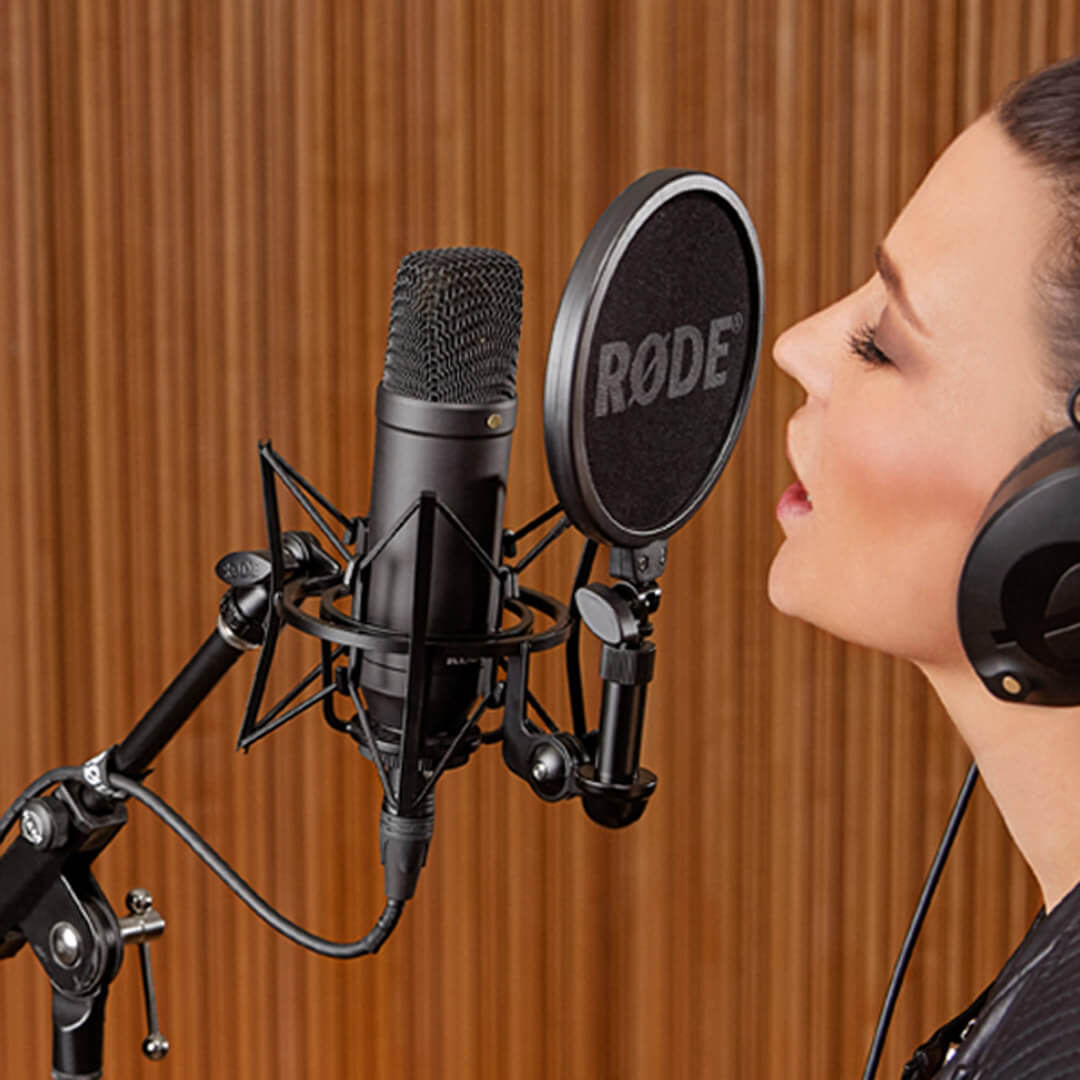 Komplettes Gesangsaufnahme-Set
Das NT1 wird mit dem RØDE SM6 geliefert, einer hochwertigen Stoßdämpferhalterung, die eine Isolierung von externen physikalischen Faktoren bietet, die unerwünschten Trittschall und Vibrationen im Mikrofon verursachen können. Es verfügt über einen abnehmbaren Mikrofonschutz mit zwei Verstellachsen und einen Teleskoparm für ultimative Anwendungsvielfalt. Ein hochwertiges XLR-Kabel wird ebenfalls mitgeliefert.