Wireless ME
Compact Wireless Microphone System
Das Wireless ME ist ein sehr kompaktes Drahtlos-Mikrofonsystem, das guten Ton zum Bild bietet. Mit der einzigartigen Form des Wireless GO und Wireless GO II, innovativer GainAssist®-Technologie, einem hochwertigen Miniatur-Kondensatormikrofon im Sender und Empfänger sowie vollständiger Kompatibilität mit Kamera, Computer und Mobilgeräten, ist das Wireless ME der perfekte Wireless-Begleiter für Content Creation, Interviews, Reportagen, Präsentationen, Videoaufnahmen und vieles mehr.
Key Features:
sehr kompaktes und einfach bedienbares Drahtlos-Mikrofonsystem
2,4-GHz-Band für Broadcast-Qualität mit einer Reichweite von bis zu 100 m (freie Sichtlinie)
hochwertige Mikrofone sowohl im Sender als auch im Empfänger eingebaut
intelligente GainAssist®-Technologie sorgt automatisch für perfekten Audiopegel
zum Anschluss an Kameras, Computer, iPhones und Android-Geräte
eingebauter Lithium-Ionen-Akku (bis zu 7 Stunden Akkukapazität)
kompatibel mit RØDE Software und Apps, einschließlich RØDE Capture, RØDE Connect und RØDE Reporter
Einbindung eines zusätzlichen dritten Senders möglich
umfangreiches Zubehör mit allen benötigten Kabeln
entwickelt und hergestellt in RØDEs hochmodernen Einrichtungen in Sydney, Australien
Ultra-compact and easy-to-use wireless microphone system
Series IV 2.4 GHz digital transmission for crystal-clear recording with over 100m range
High-quality microphones built into both the transmitter and receiver
Intelligent GainAssist technology automatically controls audio levels for perfectly clear sound in any application
Works seamlessly with cameras, computers, and iPhones or Android smartphones
In-built rechargeable lithium-ion battery – up to 7 hours battery life
Compatible with RØDE video and audio apps, including RØDE Capture, RØDE Connect and RØDE Reporter
Ability to connect an additional transmitter for capturing three microphones simultaneously
Compatible with all RØDE Series IV devices, including the Wireless GO II, Wireless PRO, RØDECaster Duo, RØDECaster Pro II and Streamer X
All required cables and accessories included – no additional gear needed
Designed and made in RØDE's state-of-the-art manufacturing facilities in Sydney, Australia
Entdecke die Wireless-Freiheit
Das Wireless ME nutzt das 2,4-GHz-Band mit 128-Bit-Verschlüsselung, das eine kabellose Audioübertragung mit einer Reichweite von bis zu 100 m (freie Sichtlinie) ermöglicht. Schließe den Empfänger einfach an deine Kamera, an ein Smartphone oder Computer an, befestige den Sender an der Kleidung und starte die Aufnahme – Wireless einfach gemacht!
Instantly Elevate Your Camera or Phone Audio
Connect your Wireless ME directly to a camera with its analog 3.5mm output, or plug it into your iPhone or Android smartphone via USB to instantly elevate your content with incredible audio. You can even use the MagClip GO* to attach the receiver directly to your magnet-compatible phone.
*MagClip GO available separately.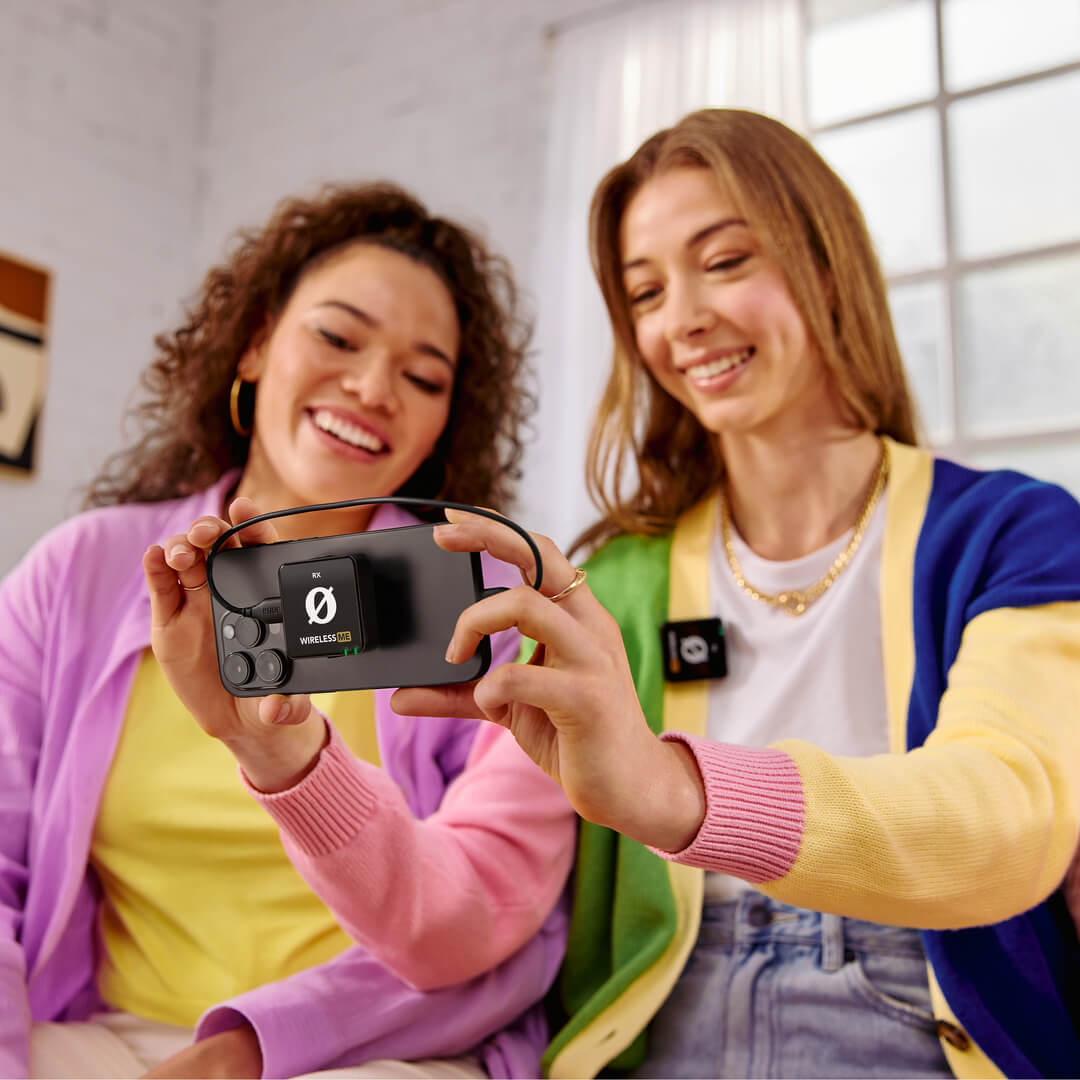 In Sekundenschnelle aufnehmen
Mit dem Wireless ME kannst du innerhalb kürzester Zeit Aufnahmen in toller Audioqualität aufnehmen. Sender und Empfänger werden dabei automatisch gekoppelt, und mit den eingebauten Mikrofonen, praktischen Clips zum Befestigen an Kleidung oder Kamera sowie den mitgelieferten Kabeln kannst du direkt loslegen.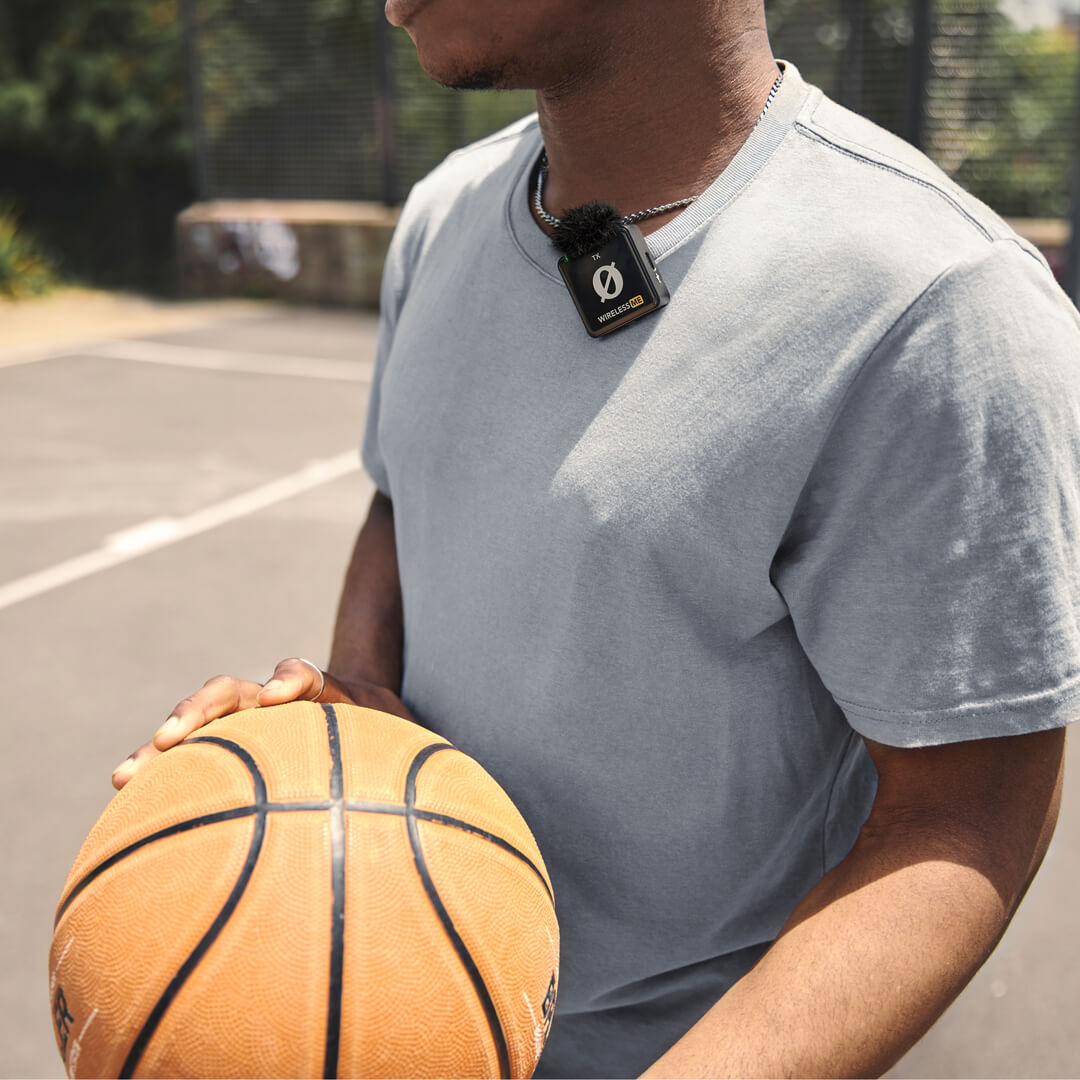 Großartige Audioqualität
Das Wireless ME verfügt über hochwertige Miniatur-Kondensatormikrofone mit Kugelcharakteristik. Außerdem bietet es die innovative GainAssist®-Technologie, die Broadcast-Audioqualität einfacher als je zuvor gestaltet.
Dabei kommen intelligente Algorithmen im Audioprozessor des Wireless ME zum Einsatz, die automatisch für einen optimalen Audiopegel sorgen und Übersteuerung verhindern.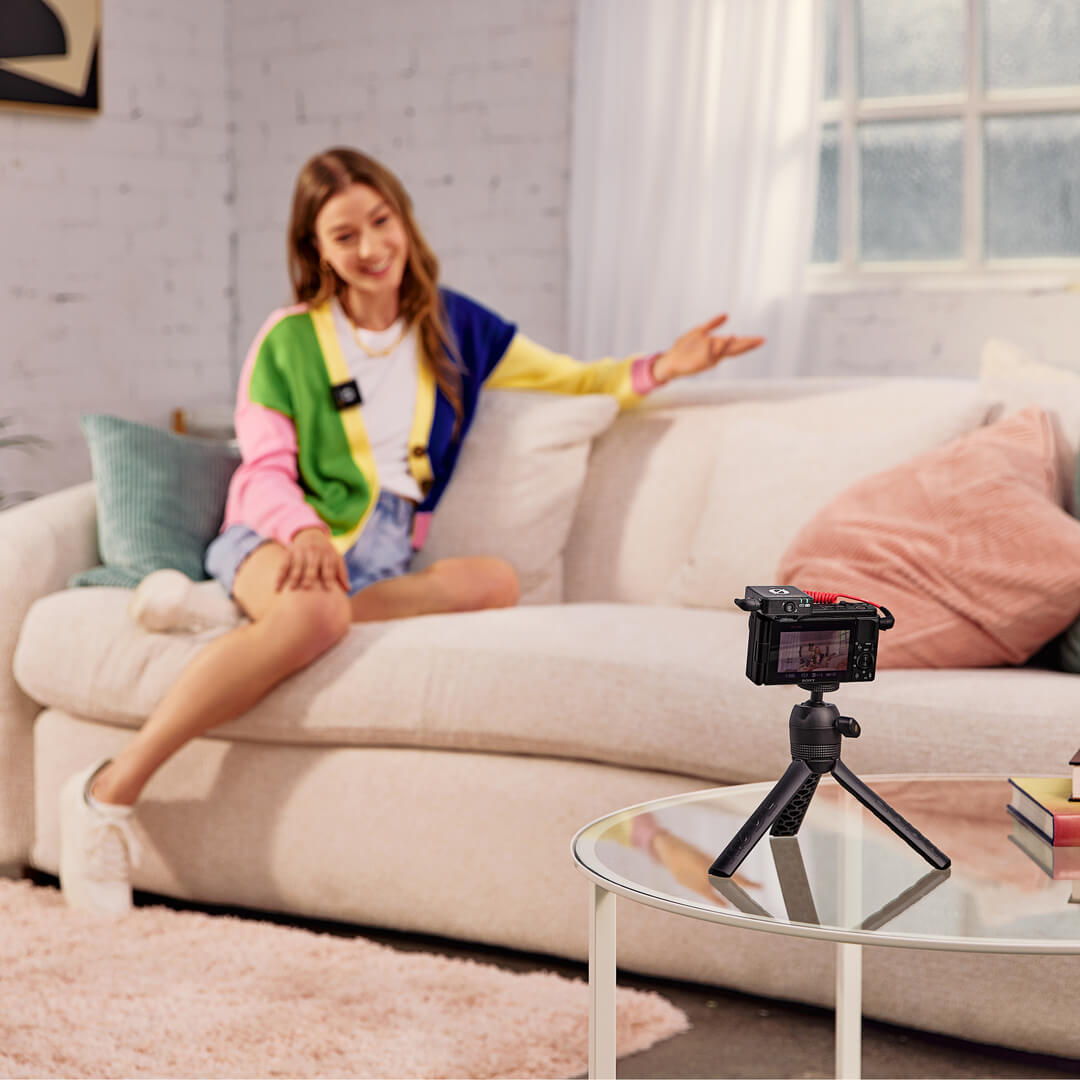 Wireless You und Wireless ME
Das Wireless ME ist das erste Drahtlos-Mikrofonsystem, bei dem sowohl im Sender als auch im Empfänger ein Mikrofon eingebaut ist, sodass du das Audiosignal problemlos vor als auch hinter der Kamera aufnehmen kannst – ideal für die Aufnahme von zweiseitigen Interviews bis hin zu Voice-Overs für Videoaufnahmen.
Profi-Audio im Taschenformat
Dank des praktischen Clips lässt es sich das Wireless ME-Modul problemlos an der Kleidung oder an der Kamera anbringen, ohne dass zusätzliches Zubehör erforderlich ist. Das ultimative Mikrofon für unterwegs.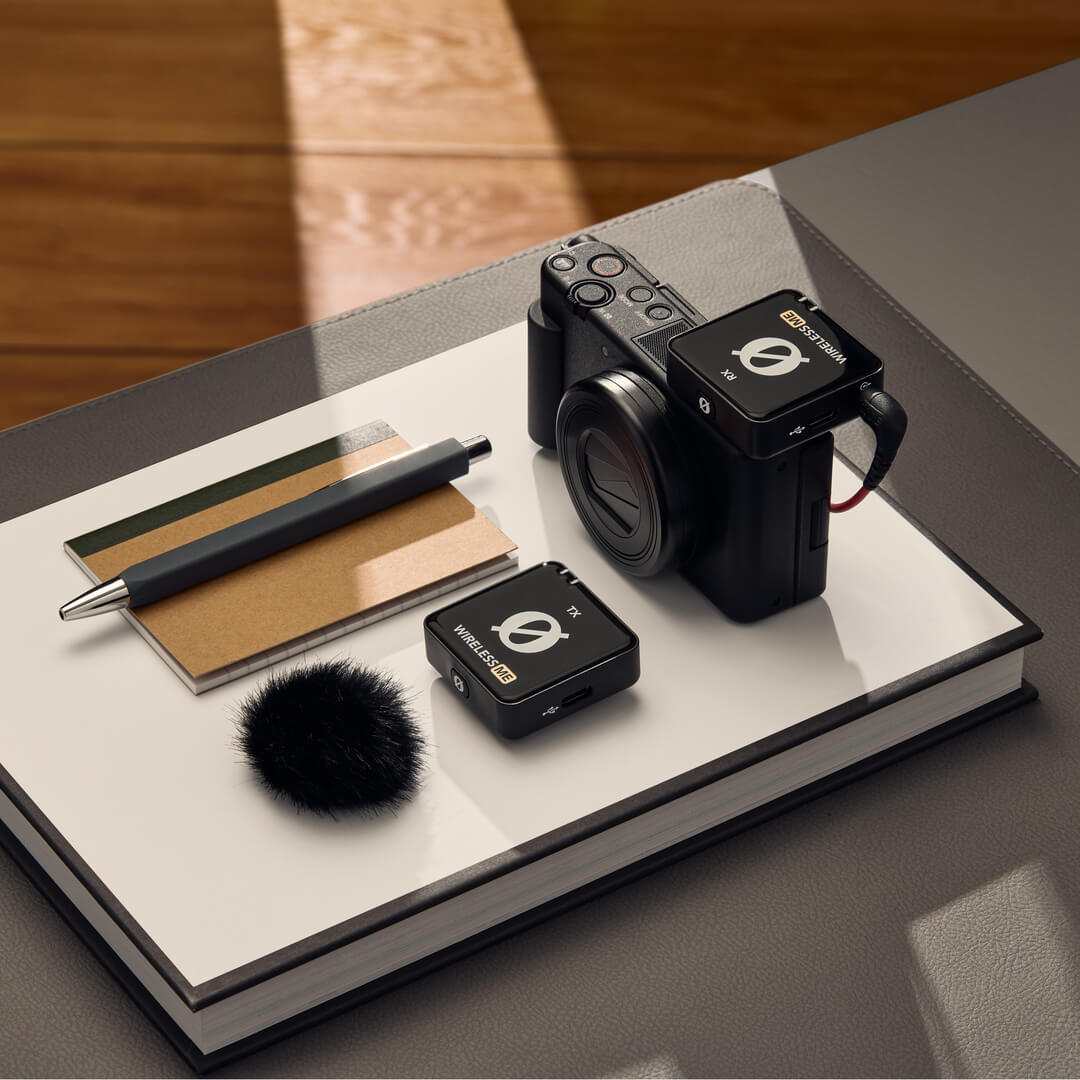 Unglaublicher Content mit RØDE Capture
RØDE Capture ist eine einfach bedienbare iOS-Video-App mit leistungsstarken Funktionen für die Erstellung von Content, der unglaublich aussieht und klingt. Die App bietet eine direkte In-App-Steuerung kompatibler RØDE Mikrofone und einen Dual-Kamera-Modus für die gleichzeitige Nutzung der Front- und Selfie-Kamera. Mit dem Bild-in-Bild- und Split-Screen-Modus lässt sich RØDE Capture perfekt mit den beiden eingebauten Mikrofonen im Wireless ME kombinieren – ideal für Content auf TikTok, Instagram, Snapchat oder YouTube-Shorts, Interviews, Podcasts und andere Formen von Content Creation.
Hinweis: Kompatibel mit iPhones und iPads mit iOS 16 oder höher.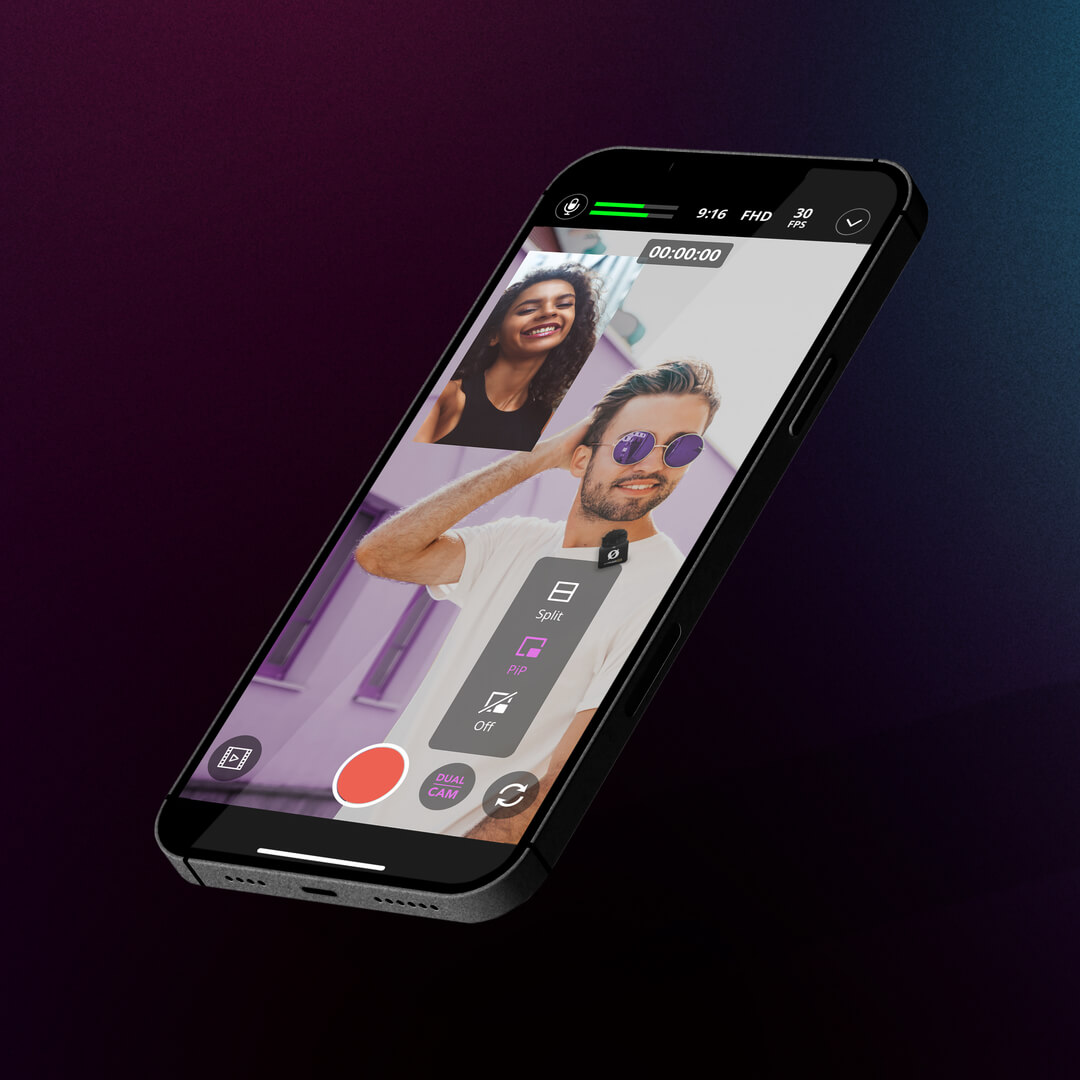 Volle Kontrolle mit RØDE Central
RØDE Central ist eine einfach bedienbare Software und App, mit der du dein Wireless ME von überall aus konfigurieren kannst. Lade RØDE Central kostenlos herunter und entdecke deine Möglichkeiten mit dem Wireless ME.
Hinweis: Systemvoraussetzungen – MacOS 10.15 oder höher; Windows 10 Version 1803 oder höher; iOS 14 oder höher; Android 9.0 oder höher.
Alles, was du für deine Aufnahmen brauchst
Im Lieferumfang des Wireless ME ist alles mit dabei, was du brauchst, um eine Aufnahme direkt zu starten. Dazu gehören vier praktische Kabel für den Anschluss an Mobilgeräte, Tablets, Kameras und Computer sowie zwei Fellwindschütze für Außenaufnahmen. Außerdem wird ein praktisches Transportetui zur sicheren Aufbewahrung des Wireless ME mitgeliefert.
Wireless ME Handbuch
Im Wireless ME Benutzerhandbuch wird dir alles erklärt, was du über die Verwendung deines Wireless ME wissen musst – von den ersten Schritten über die Bedienung des Geräts bis hin zur Konfiguration erweiterter Einstellungen mit der Software und App RØDE Central.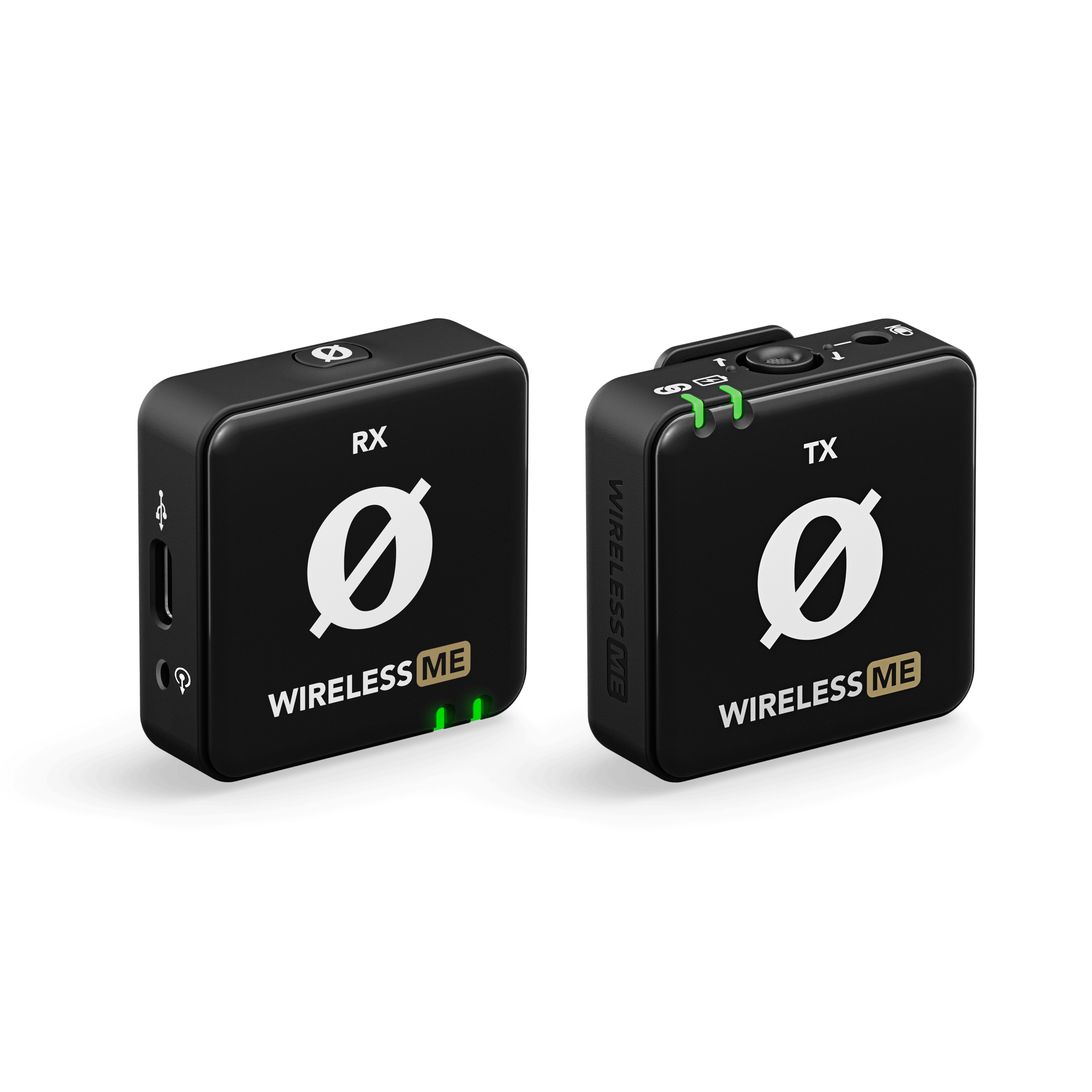 Häufig gestellte Fragen
Q.
What's the difference between Wireless ME and Wireless GO II?
A.
The Wireless ME is designed to be as intuitive and easy to use as possible, delivering crystal-clear wireless audio without any fuss. It features a simple interface, intelligent GainAssist technology to automatically control audio levels, a microphone built into the receiver (ME Mic), and the ability to record three microphones simultaneously. The Wireless GO II boasts advanced features that make it more suitable to professional use cases. These include a safety channel, on-board recording, a built-in display, on-board controls, fine gain control and a 200m range.
For more information on their similarities and differences, check out this article.