RØDE Capture
Pro Video and Audio Recording App
RØDE Capture is an intuitive video app with unique creative features for capturing professional video and audio for your content. It is the only video app to offer complete in-app control of RØDE microphones, and with its immediate interface and powerful dual camera modes, RØDE Capture is ideal for everything from recording video interviews and reporting in the field to creating content for TikTok, Snapchat, or Instagram Reels.
Key Features:
Fully featured and easy-to-use video app for iPhone
Complete in-app control of compatible RØDE microphones for capturing professional audio
Unique creative video effects, such as dual camera mode with picture-in-picture and split screen recording
Intuitive interface that is quick and easy to navigate and use
Free app, compatible with devices running iOS 16 and above
Compatible with Wireless ME, Wireless GO II, VideoMic GO II, VideoMic NTG, AI-Micro and NT-USB+
Look Good, Sound Better
Designed to be the perfect app for recording both high-quality audio and video, RØDE Capture offers comprehensive control and configuration of your connected RØDE microphone without having to leave the app, including gain adjustment, digital signal processing, and other advanced customisation options to perfectly tailor the microphone to suit your recording scenario.
Compatible RØDE Microphones
Two Cameras Are Better Than One
RØDE Capture features two creative and powerful dual camera modes, allowing you to record using both your primary and selfie cameras at once in either split screen, or picture-in-picture configurations. Pair this with the Wireless ME and its two microphones, and you can capture professional video and audio from in front of, and behind the camera simultaneously – perfect for two-way interviews, video podcasts and social content creation.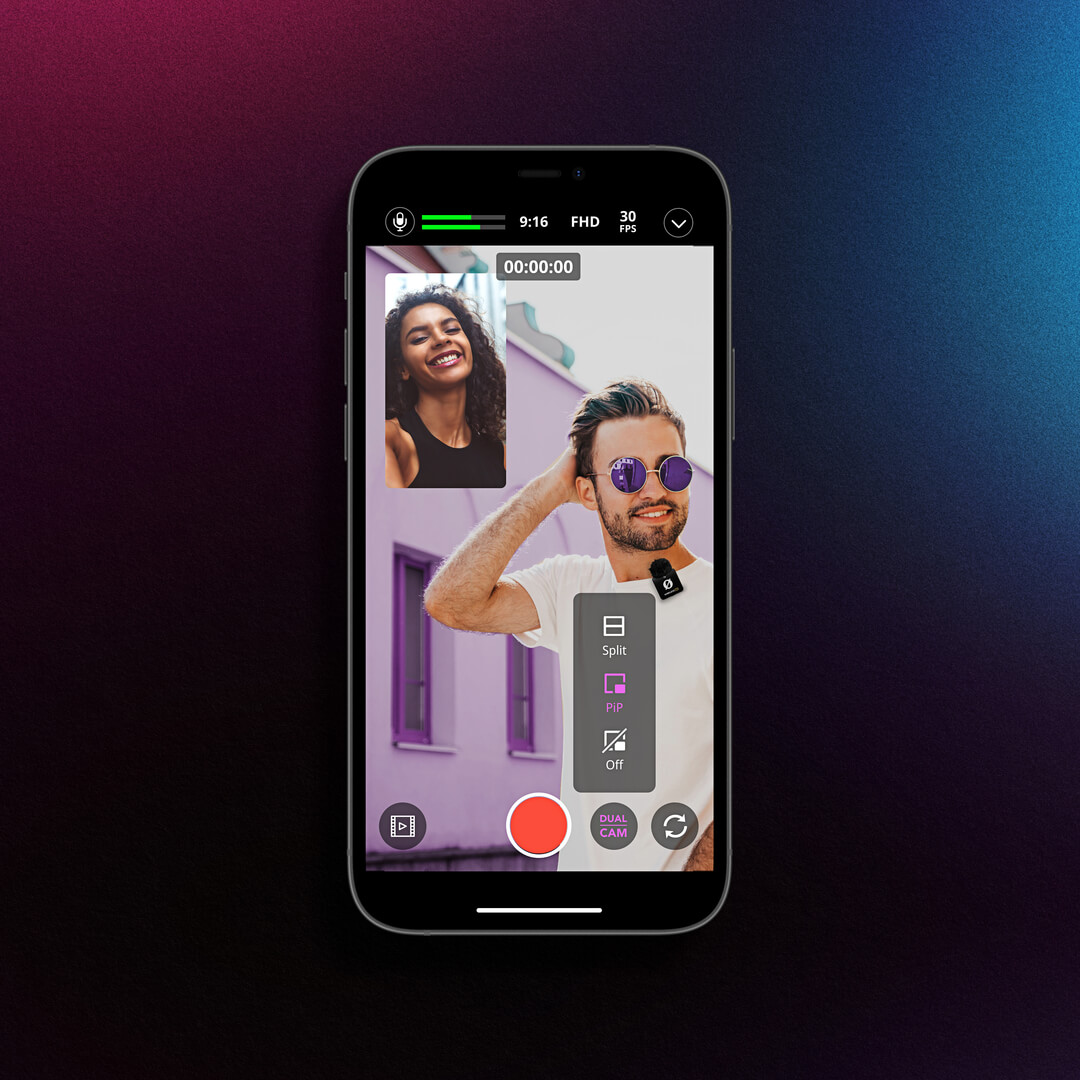 From Interviews to Instagram
The RØDE Capture interface is super simple to use, giving you quick access to key video settings like aspect ratio, resolution and framerate adjustment, as well as auto-flash and countdown timer settings. Its intuitive interface makes RØDE Capture a powerful tool for amateurs and professionals alike – it's never been simpler to capture professional audio and video for your content.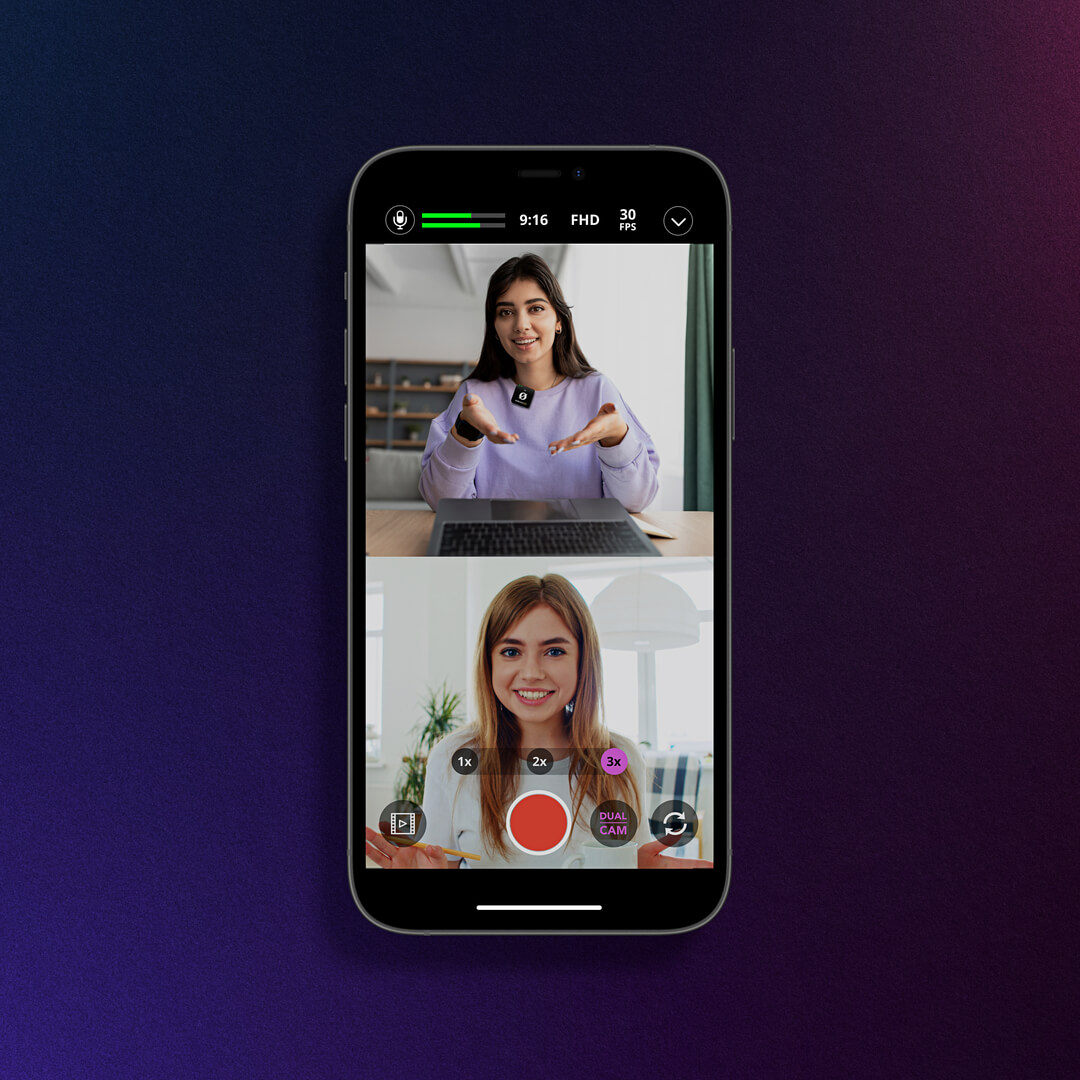 RØDE Capture User Guide
Discover all you need to know about using the RØDE Capture video app here. This comprehensive user guide covers all the in-app settings, the steps needed to pair your microphone to your phone, how to use dual camera mode and more.