Introducing the NTH-100M Professional Over-ear Headset
We're excited to announce a headset edition of our award-winning NTH-100 headphones, the NTH-100M. Released earlier this year to widespread acclaim, the NTH-100s marked our highly anticipated debut into the headphone market and they have since been cemented as a modern classic with their exceptional sound quality, innovative features for superior comfort, sleek looks and rugged build quality.
The NTH-100M offers the same premium features, with the addition of a broadcast-grade headset microphone, making it ideal for media and broadcast, podcasting, streaming, gaming, conference calls and other business applications. The microphone is also available as a standalone accessory, the NTH-Mic, allowing existing NTH-100 users to transform their headphones into a professional headset.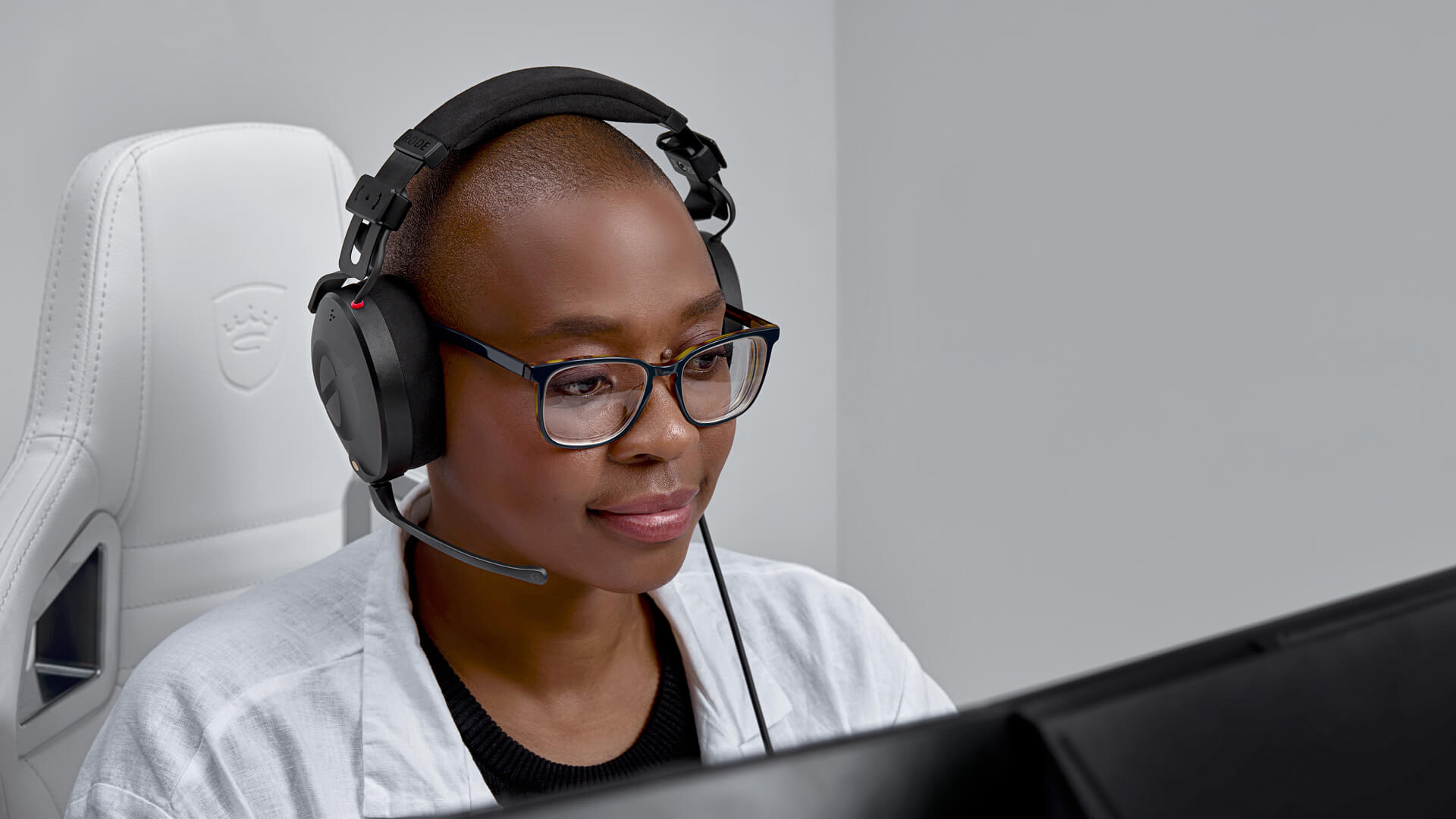 Key Features of the NTH-100M
Custom-matched drivers that deliver an incredibly accurate frequency response and low distortion – ideal for both critical and everyday listening
Precision-engineered acoustic construction optimised for exceptional detail and clarity
Broadcast-grade condenser microphone for highly detailed voice reproduction
Alcantara® earcup and headband cushions for superior comfort
Unique ergonomic earcups with memory foam cushions for excellent noise isolation and revolutionary CoolTech™ gel for reducing fatigue
Fully adjustable headband with FitLok™ locking system for a tailored feel
Rugged, hard-wearing construction and modular design for unmatched durability
Designed and made using high-grade components in RØDE's state-of-the-art facilities in Sydney, Australia
Covered by a lifetime warranty
"The NTH-100 headphones have been hugely successful since their release back in March," said RØDE CEO Damien Wilson. "We spent years meticulously designing these headphones to deliver the best listening experience possible, and they were an instant hit with everyone from audio professionals to home musicians and content creators, particularly for their highly accurate sound signature and ultra-comfortable design. It was incredibly gratifying to see our hard work pay off and now it is with great pleasure that we can deliver everything the NTH-100s have to offer in a professional headset."
Hear and Be Heard With Incredible Audio
The headphone components of the NTH-100M are identical to the NTH-100. This includes custom-matched 40mm dynamic drivers that were painstakingly crafted using high-grade components to deliver an extremely accurate frequency response and very low distortion.
The construction of the earcups further enhances the listening experience, with their unique contoured design delivering optimal acoustic performance for outstanding clarity and detail. Each earcup also features a layer of high-density memory foam for excellent isolation from external noise.
The NTH-100s have a very open, natural sound signature, making them ideal for a wide range of applications, from critical to everyday listening. With the addition of a broadcast-grade microphone, the NTH-100M becomes even more versatile, offering both studio-quality audio monitoring and broadcast-quality voice capture in a sleek, stylish package.
The NTH-Mic features a miniature condenser capsule that delivers highly detailed voice reproduction and is positioned for optimal plosive rejection with any head shape. It is fully detachable and can be easily removed when not in use. For existing NTH-100 users, it can also be purchased as a standalone accessory, making these one of the most flexible pairs of headphones available.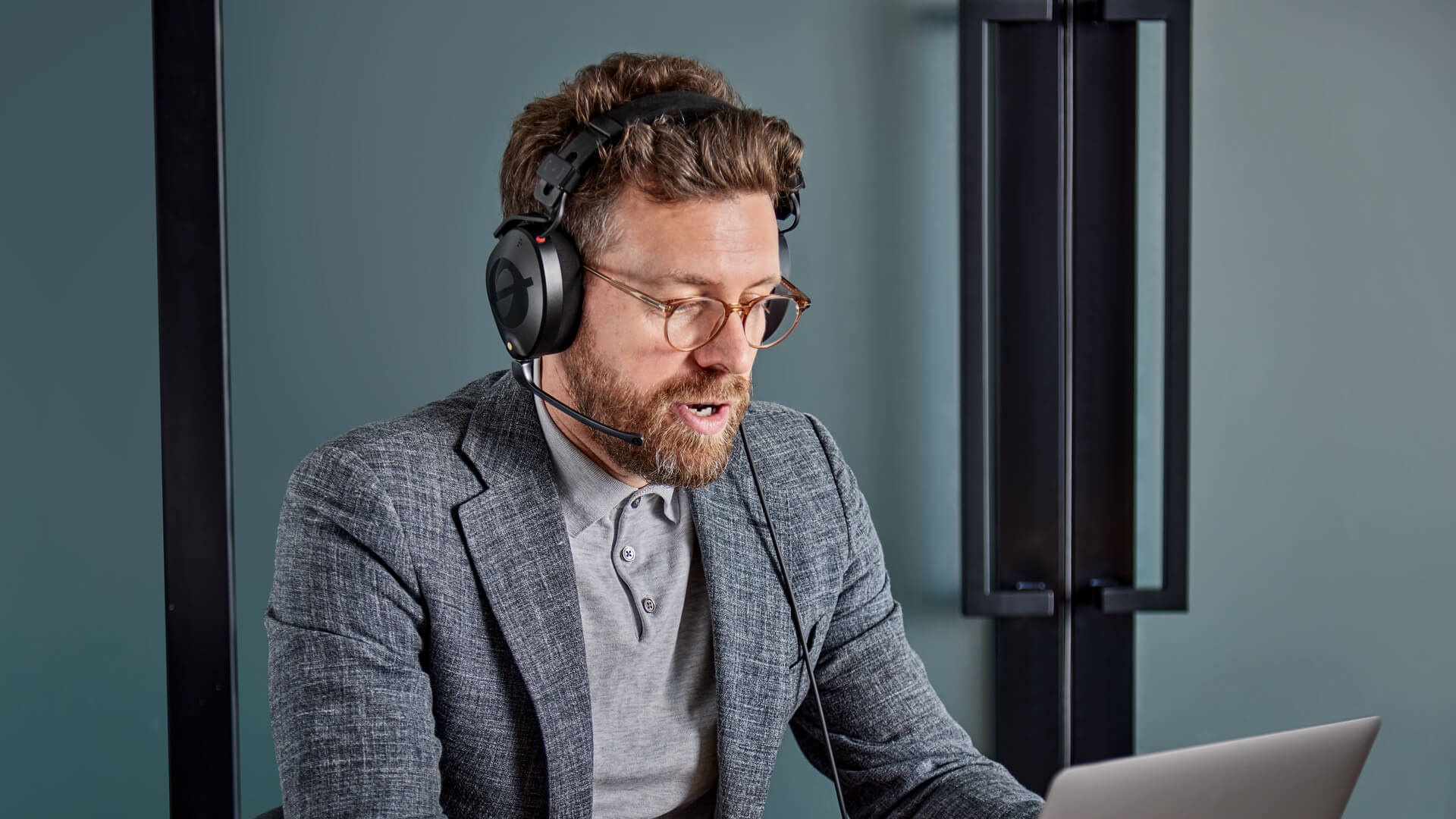 Made For Maximum Comfort
The NTH-100M is made for maximum comfort, boasting a precision-engineered ergonomic design and innovative features that make it ideal for extended wear. This includes luxurious Alcantara® earcup and headband cushions that are supremely soft and highly breathable.
Each earcup also features a layer of revolutionary CoolTech™ gel, which absorbs and dissipates heat, actively cooling the head and ears to significantly reduce wearing fatigue – invaluable when being used for long periods.
The memory foam padding in each earcup not only provides excellent passive attenuation of external noise, but also ensures a custom-fit feel for any head size or shape, even for those who wear glasses. The headband is fully adjustable and features the FitLok™ locking system, which secures the earcups firmly in place, giving them a tailored feel and ensuring they fit perfectly every time they are worn.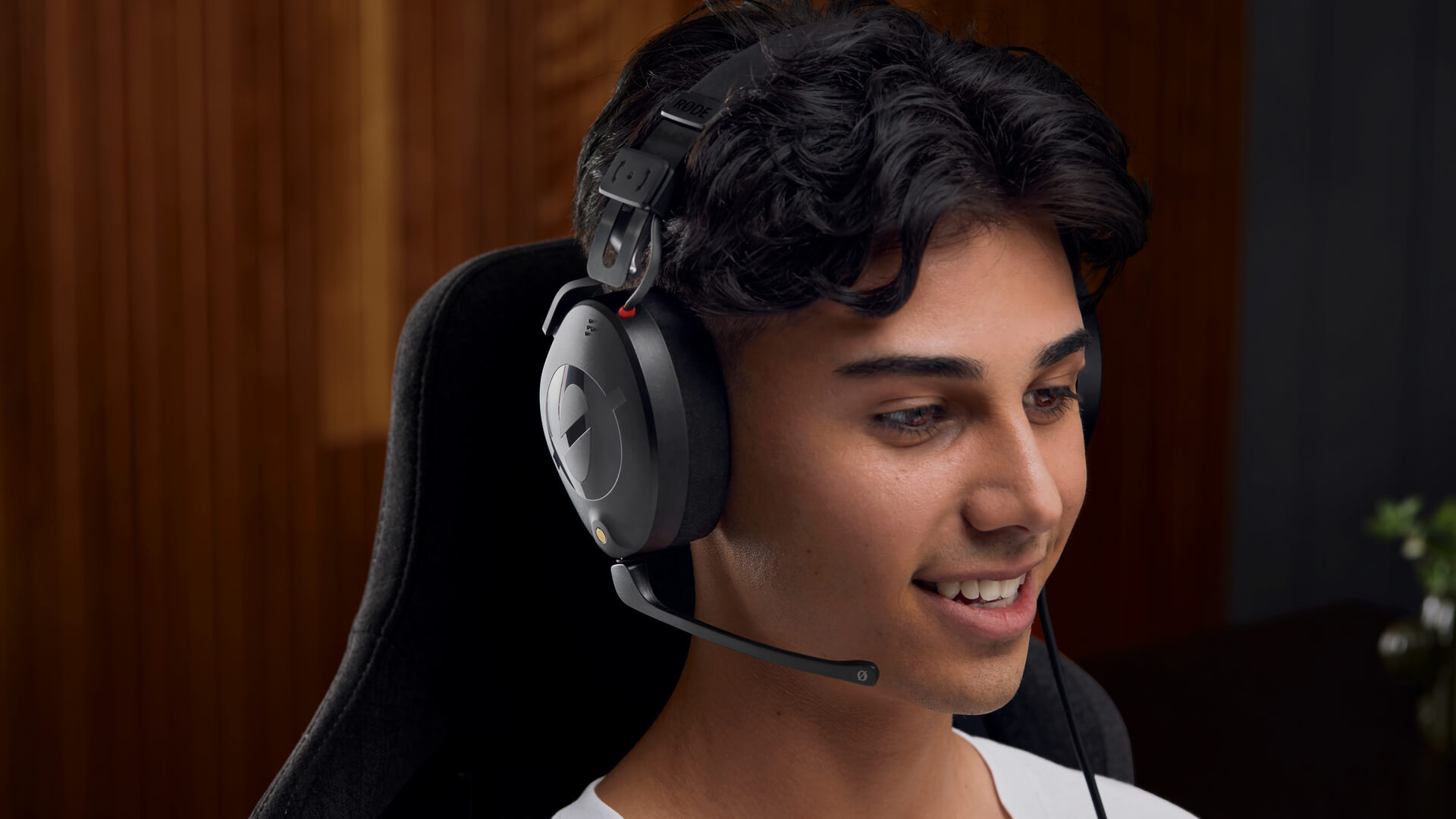 Rugged and Durable
The NTH-100M is incredibly rugged, built using high-grade components in our state-of-the-art manufacturing facilities in Sydney, Australia. From the high-strength spring steel headband and durable Alcantara finishes, to the FitLok system, which ensures minimal mechanical wear and tear, every component is crafted to endure years of daily use.
The detachable NTH-Mic features a locking bayonet connector for a rock-solid connection, and the ability to remove it ensures it can be kept safe when in storage or transit. The pads and cable are also user-replaceable, ensuring maximum longevity, and the NTH-100 headphones are also covered by a lifetime warranty.