Advanced Ambisonic Processing
The 'SoundField by RØDE' plugin offers a revolutionary approach to ambisonic processing and delivers the most accurate ambisonic rendering available in the world. An intuitive interface coupled with legendary RØDE accessibility makes the 'SoundField by RØDE' plug-in incredibly easy to use, unlocking a world of creative possibility for any sound recordist.
A New Approach
The 'SoundField by RØDE' plugin operates in a completely different way to traditional ambisonic processors. Eschewing the matrices and correction filters of previous generations, it utilises state-of-the-art frequency-domain processing to deliver unparalleled spatial accuracy at all frequencies.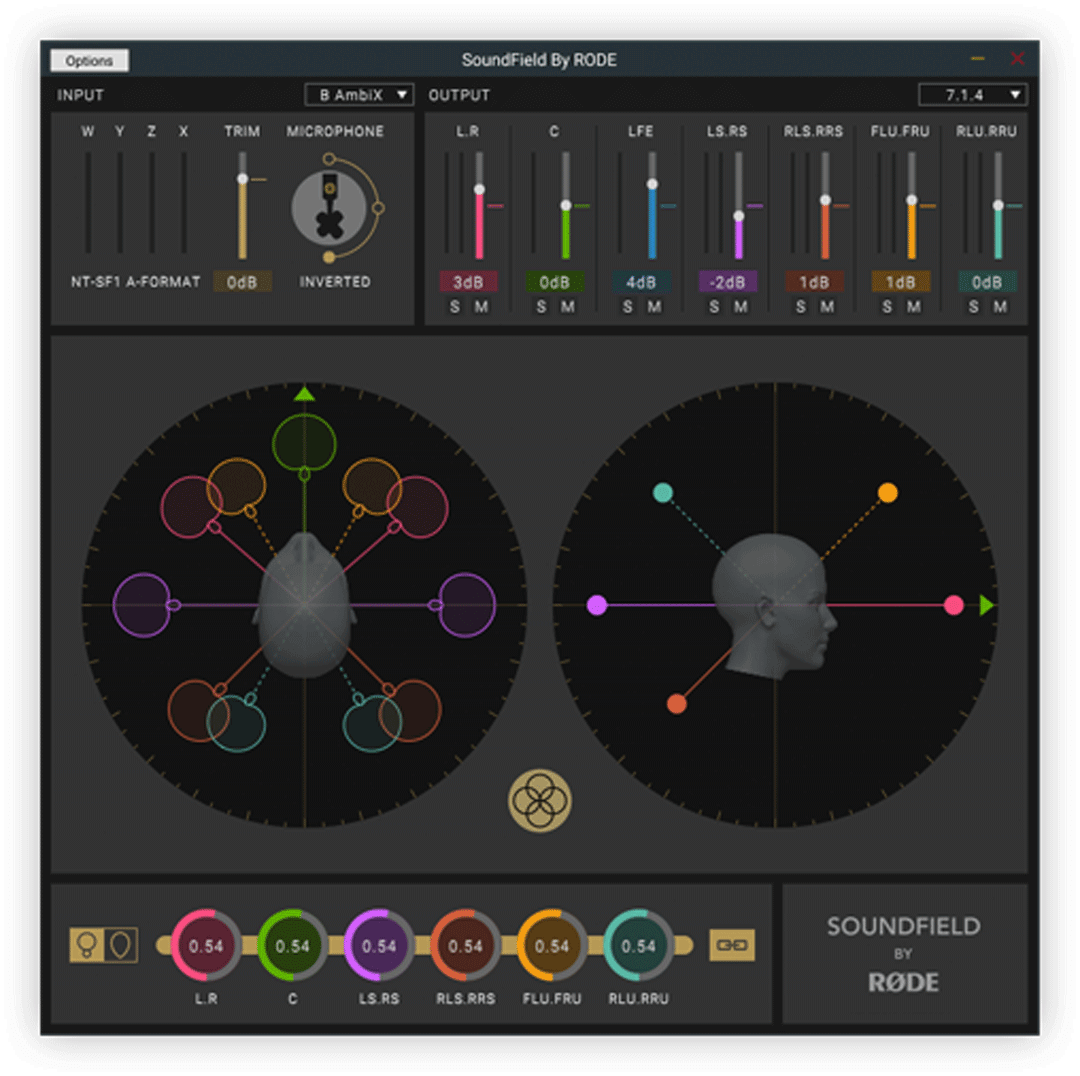 Perfectly Matched to the 'SoundField by RØDE' NT-SF1
The 'SoundField by RØDE' plugin is designed to be the perfect companion for the NT-SF1 ambisonic microphone. This extraordinary broadcast-grade true-condenser microphone captures A-Format™ audio with unprecedented accuracy and quality, and the 'SoundField by RØDE plugin' is optimised to offer the most accurate spatialisation and sound reproduction when used with this microphone.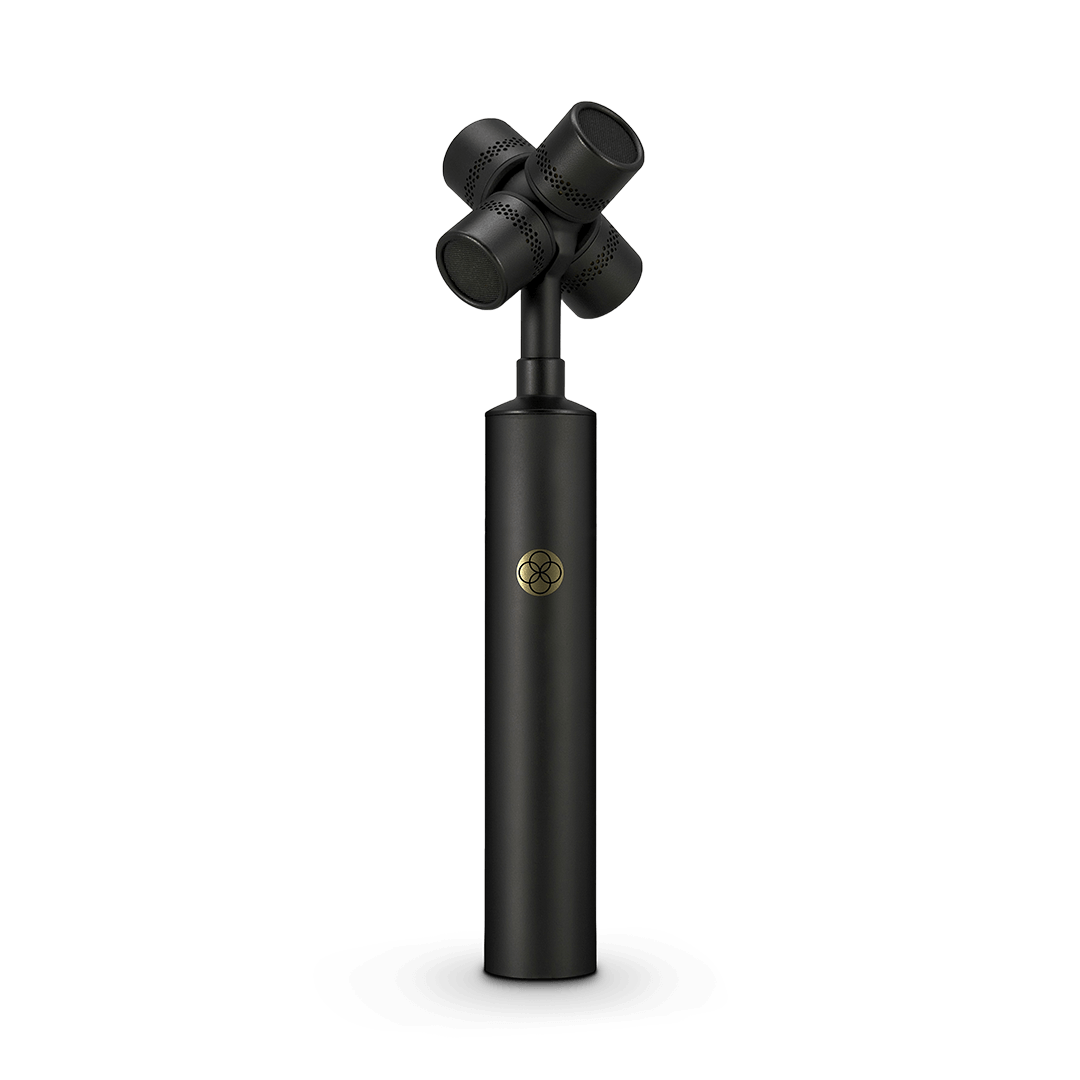 Beyond Cardioid
Having the ability to change the polar pattern of the virtual microphones in post-production is a well-known feature of ambisonics – allowing the user to create everything from omni through cardioid to fig-8 patterns in post-production. The 'SoundField by RØDE' plugin goes beyond this, allowing shotgun-type patterns to be created for the first-time using recent developments in beamforming technology. This offers a new dimension in sound shaping and control.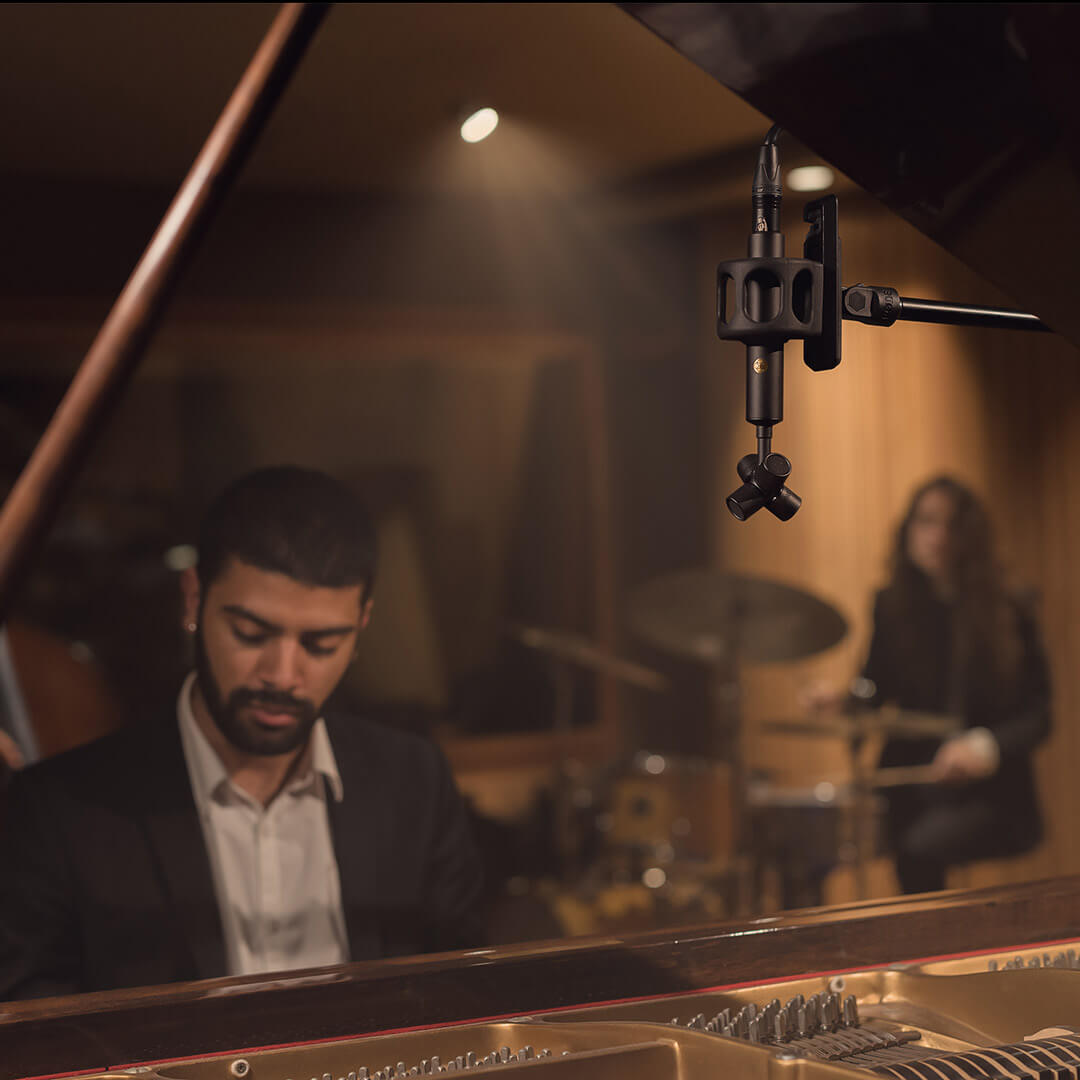 Support for all Common Formats
The 'SoundField by RØDE' plugin allows the user to quickly set up mixes for all the common surround-sound formats, from 5.1 through to 7.1.4 (with-height) formats. Custom formats and speaker arrays can be quickly catered for, giving unparalleled flexibility and control.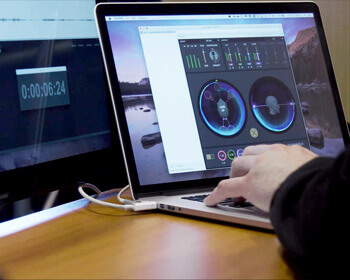 Intuitive User Interface
Months of research, usability studies and user feedback has gone into the interface for the 'SoundField by RØDE' plugin. It allows you to quickly get to work, without needing to spend time learning complicated controls. The unique sound level visualisation gives immediate into levels and soundscape, whilst 'advanced' mode opens up all parameters and controls for the ultimate in sound shaping.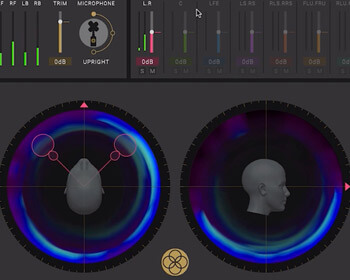 Example ambisonic audio files
Below are some example audio files you can download to try out the new SoundField by RØDE plugin.
Be sure to note the format of the file, and to set the input section of the plugin accordingly.