Introducing the Limited-Edition White Collection
We're excited to announce a limited-edition range of white products featuring the RØDECaster Duo, PodMic, PSA1+ and NTH-100. The exclusive White Collection marks the first time these products have been released in custom colours, giving you the opportunity to brighten your setup.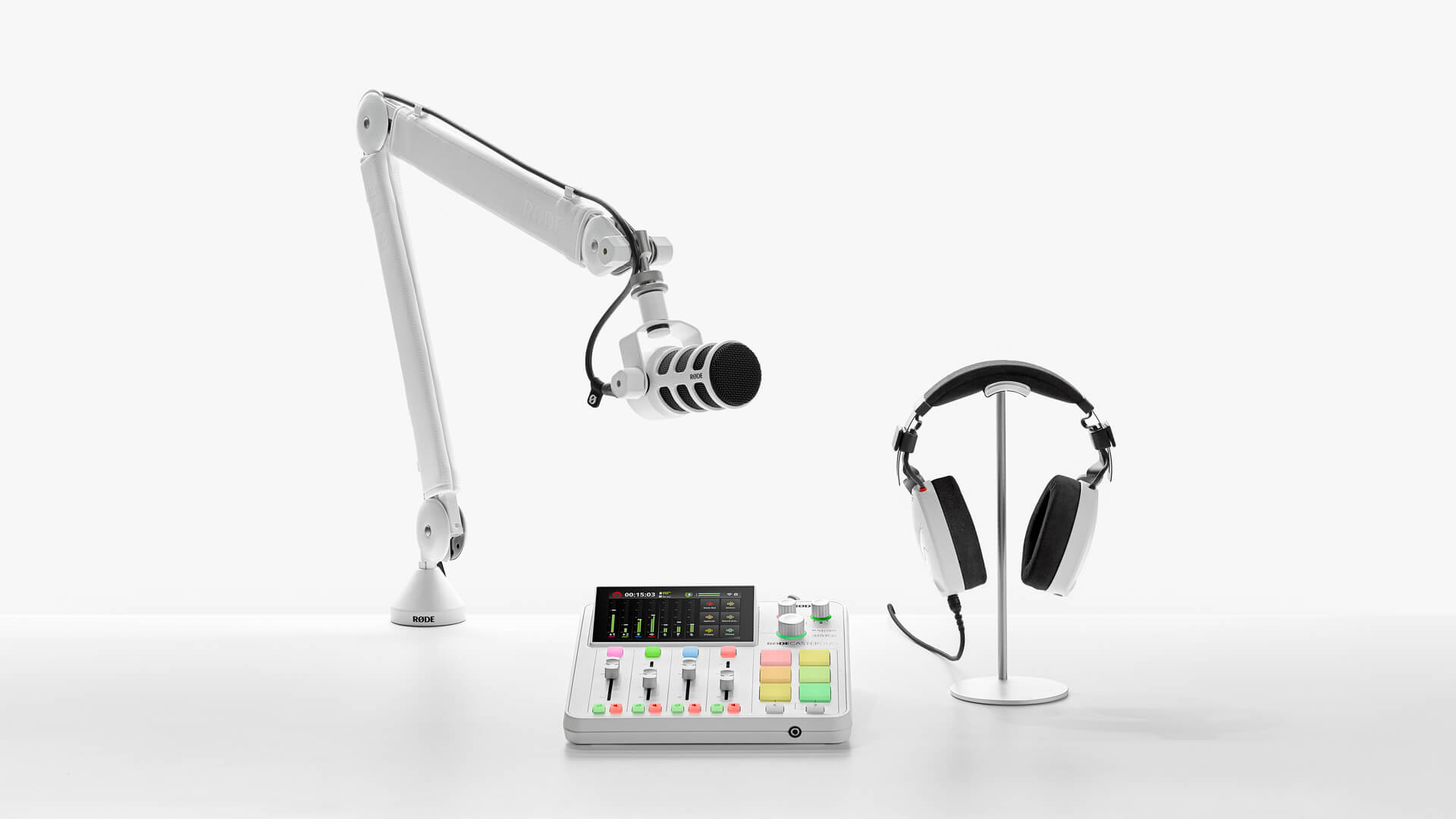 The White Collection features the RØDECaster Duo, PodMic, PSA1+ and NTH-100 – a complete audio setup for creators.
The centrepiece of the collection is the RØDECaster Duo, RØDE's all-in-one audio production solution for creators. Released earlier this year to widespread acclaim, the RØDECaster Duo boasts all of the same groundbreaking features as the RØDECaster Pro II – RØDE's flagship audio console – in a compact and portable form factor.
It is perfect for smaller podcast productions, streaming, or any content creation application where you need big results from a console with a small desktop footprint. The new white finish perfectly complements the RØDECaster Duo's bright interface and colourful RGB controls.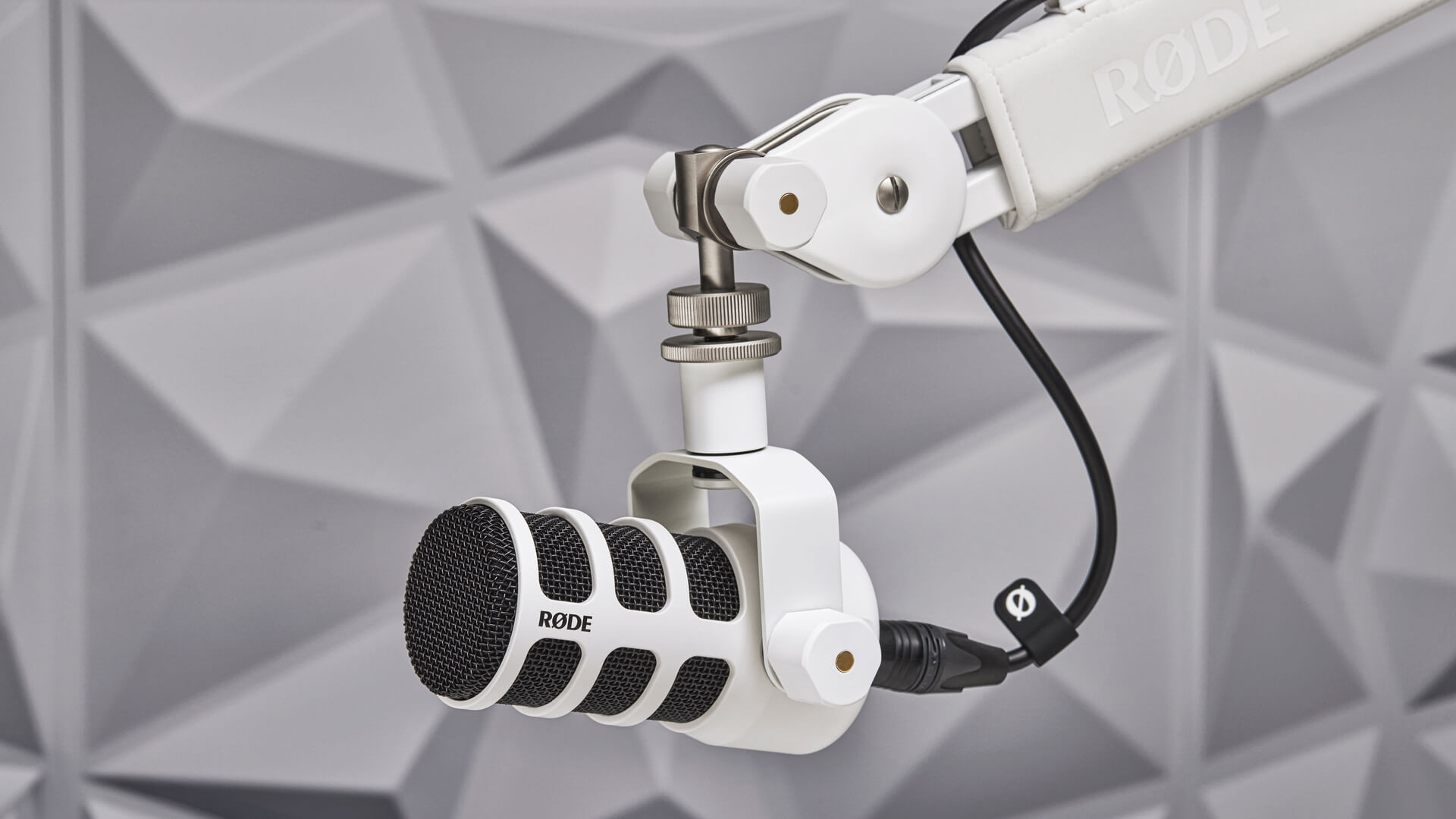 Also available in the White Collection is the iconic PodMic dynamic broadcast microphone, featuring a new black grille for a sleek yet classic look. The PSA1+ professional studio arm and NTH-100 headphones round out the collection, offering creators the chance to build a complete audio setup all in white.
These are available in two bundles, a solo creator bundle featuring the RØDECaster Duo and one mic, arm, headphones and XLR cable, and a podcaster bundle featuring two of each accessory alongside the console.
The White Collection is available exclusively from RØDE in limited quantities.
Shop The Collection