Wireless ME vs Wireless GO II vs Wireless GO

The launch of the Wireless ME saw our family of wireless microphone systems expand once again, so you may now be wondering which one is right for you. In this article, we're going to take a look at the differences between the Wireless GO II and the Wireless ME, the features they have in common, as well as the improvements they both offer over the original Wireless GO.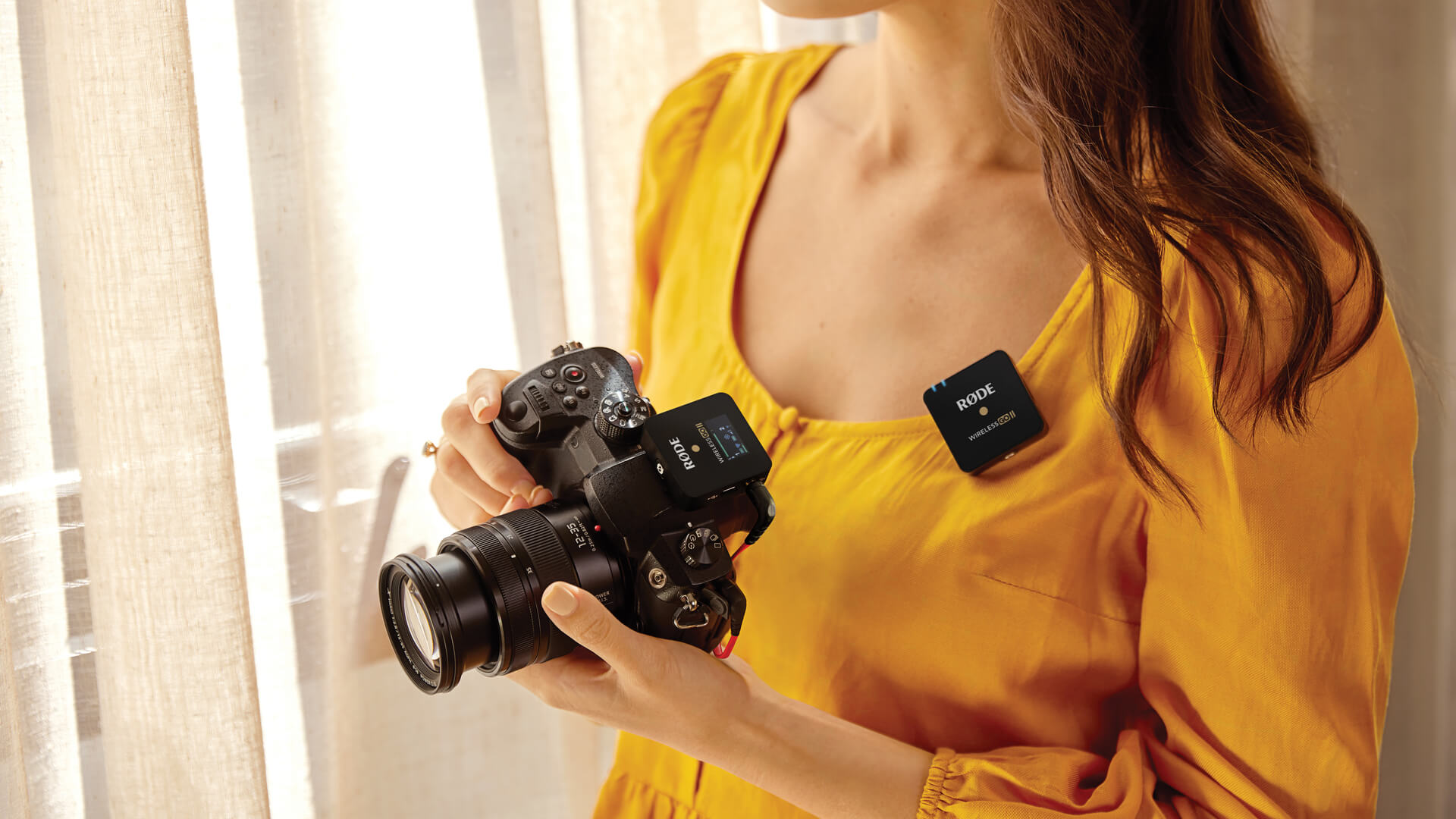 The Wireless GO and the Birth of a Legacy
The launch of the original Wireless GO created the category of ultra-compact wireless microphone systems, offering crystal-clear audio transmission in a discreet, versatile and lightweight package. It offered a built-in microphone in the transmitter, a 3.5mm input for lavalier and on-camera microphones, and it established the pocket-sized, clip-and-go form factor that both of its successors (and many imitators) have inherited, allowing the units to be quickly attached to clothing or slotted into a camera's cold shoe.
The Wireless GO II and Wireless ME represent the current generation of our wireless range, with both incorporating the innovative features of the iconic original while expanding on them with next-generation performance.
Wireless GO II and Wireless ME Shared Features
Ultra-lightweight form factor with in-built microphones and integrated clip system
State-of-the-art Series IV 2.4GHz digital transmission
Dual-channel operation for capturing two separate sound sources
3.5mm analog output for connecting to cameras and other audio devices
Digital USB-C output for connecting to computers, phones and tablets
7 hour battery life
Designed and made in RØDE's precision facilities in Sydney, Australia
The Wireless GO II and the Wireless ME share many of the same improvements over the original Wireless GO. For one, they both offer our state-of-the-art Series IV 2.4GHz digital transmission with 128-bit encryption, which boasts best-in-class range and extremely stable operation, particularly in dense RF (Radio Frequency) environments, such as urban areas, universities, convention centres and offices.
They also both feature the ability to record two audio channels at once, separating them into left and right channels in order to be edited and mixed in post-production. This means you can use a single Wireless ME or Wireless GO II receiver to capture audio from two entirely different subjects – ideal for capturing interviews, for instance.
Both the Wireless ME and Wireless GO II have integrated rechargeable batteries with up to 7 hours of battery life, analog 3.5mm outputs for cameras, digital USB-C connections for both charging and passing digital audio to smartphones and computers, and they're both designed and made in RØDE's precision manufacturing facilities in Sydney, Australia.
Now, let's take a look at the unique features they each offer.
Wireless GO II Unique Features
On-board recording
Safety channel
Built-in display and on-board controls
Fine gain control (3-step pad, expandable to 10 step)
200m range
The Wireless GO II is the perfect solution for professional filmmakers, content creators and presenters thanks to its particular set of unique features. It's available as a kit with two transmitters, or as a single transmitter set.
Firstly, the Wireless GO II transmitters feature on-board recording, with over 40 hours of storage available on each transmitter. This means that, even if the device you're recording to clips, the signal drops out briefly, it runs out of battery, or there are any other issues, you'll still have a safe backup you can use to recover your audio.
Similarly, Wireless GO II also offers the option for a safety channel, allowing you to simultaneously record your audio and a copy of it at 20dB below the current setting, in case your primary audio clips and distorts. Both of these features can be massively helpful in critical recording situations such as weddings and one-off events where capturing clear audio is crucial.
The Wireless GO II receiver has a built-in display, showing you critical information about your setup and recording at a glance, such as gain level indicators, mute status, and battery life of your units. The receiver also features two control buttons to give you quick access to controlling the Wireless GO II's features.
Finally, the Wireless GO II offers more flexibility in terms of gain control. You can toggle between adjusting the input gain with coarse or fine settings, so you can quickly choose low, medium, or high gain, or select a specific level (from -30dB to 0dB in 3dB increments). The Wireless GO II also has presets for most popular cameras models, so you can choose the perfect gain setting to match the camera you're pairing it with.
Wireless ME Unique Features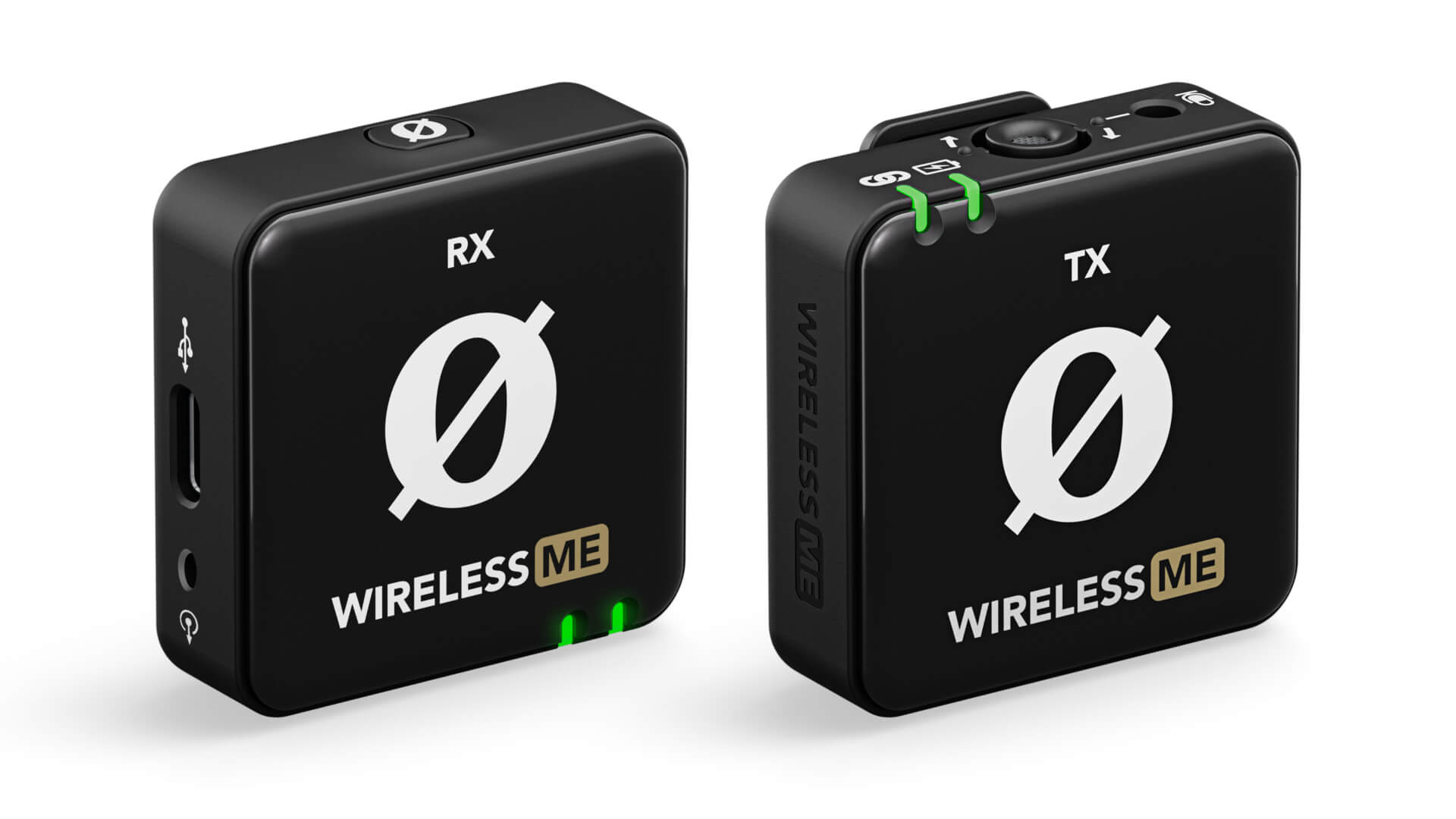 Simple interface – super easy to use
GainAssist intelligent automatic gain control
ME Mic (built-in mic on receiver) for recording from behind the camera
Ability to record three microphones simultaneously
The Wireless ME is ideal for content creators who need a quick, simple and intuitive solution for recording pro-quality wireless audio.
In a world-first, the Wireless ME features a microphone built into the receiver (ME Mic) as well as the transmitter, allowing you to capture audio from in front of, and behind the camera simultaneously. This makes it perfect for two-person interviews, and is especially powerful when paired with the RØDE Capture video recording app that features dual cam mode for recording both front and selfie cameras at once. You can even connect a second transmitter for recording with three microphones at the same time.
Both of these built-in microphones also benefit from our innovative GainAssist technology, which utilises intelligent algorithms that automatically control your volume levels on-the-fly to ensure your audio is perfectly balanced and doesn't clip or distort. There are two modes available, 'Auto' and 'Dynamic', allowing you to choose the perfect setting for your recording scenario.
To wrap up, the Wireless GO II offers a range of advanced features, on-board controls, flexible gain adjustment options, making it ideal for more professional use cases where you need more configuration options. If you want a wireless mic that's simple to use, with minimal setup required, and features like Gain Assist that make it super easy to capture great audio every time, get yourself a Wireless ME.