The RØDECaster Pro II is regularly enhanced with new features, functionality improvements, bug fixes and more via firmware updates. These can be downloaded directly from your unit or via RØDE Central.
Downloading Firmware Directly to Your Unit
To download firmware directly to your unit, you must be connected to the internet via Wi-Fi or ethernet (settings > 'System' > 'Network' > then select either a Wi-Fi or ethernet/wired connection and follow the prompts to connect). When you are connected to a network and new firmware is available, a message will appear on the settings menu prompting you to update. Alternatively, you can go to settings > 'System' > 'Information' and tap 'Check for Update' to check if new firmware is available.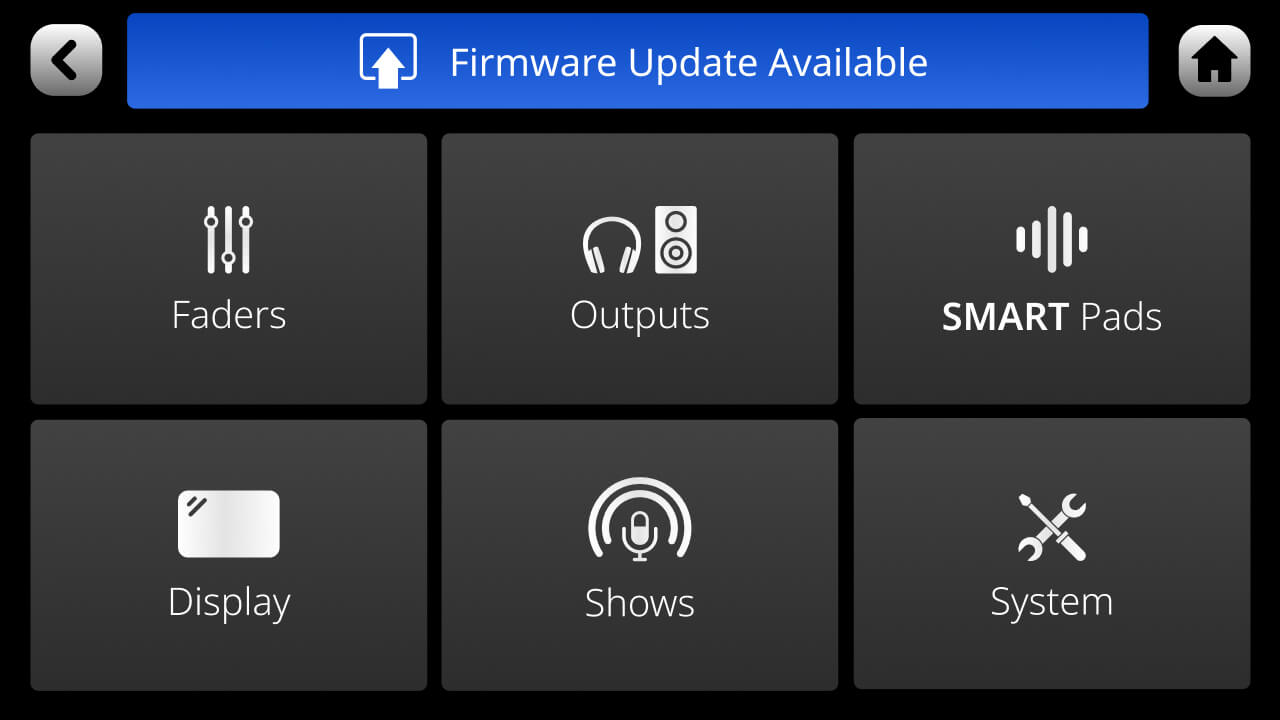 Downloading Firmware via RØDE Central
When a firmware update is available, and you connect RØDECaster Pro II to a computer and open RØDE Central, you will automatically be prompted to update. Click 'Update' to download the firmware.
Note: After updating your firmware, your settings will remain in the previously known state.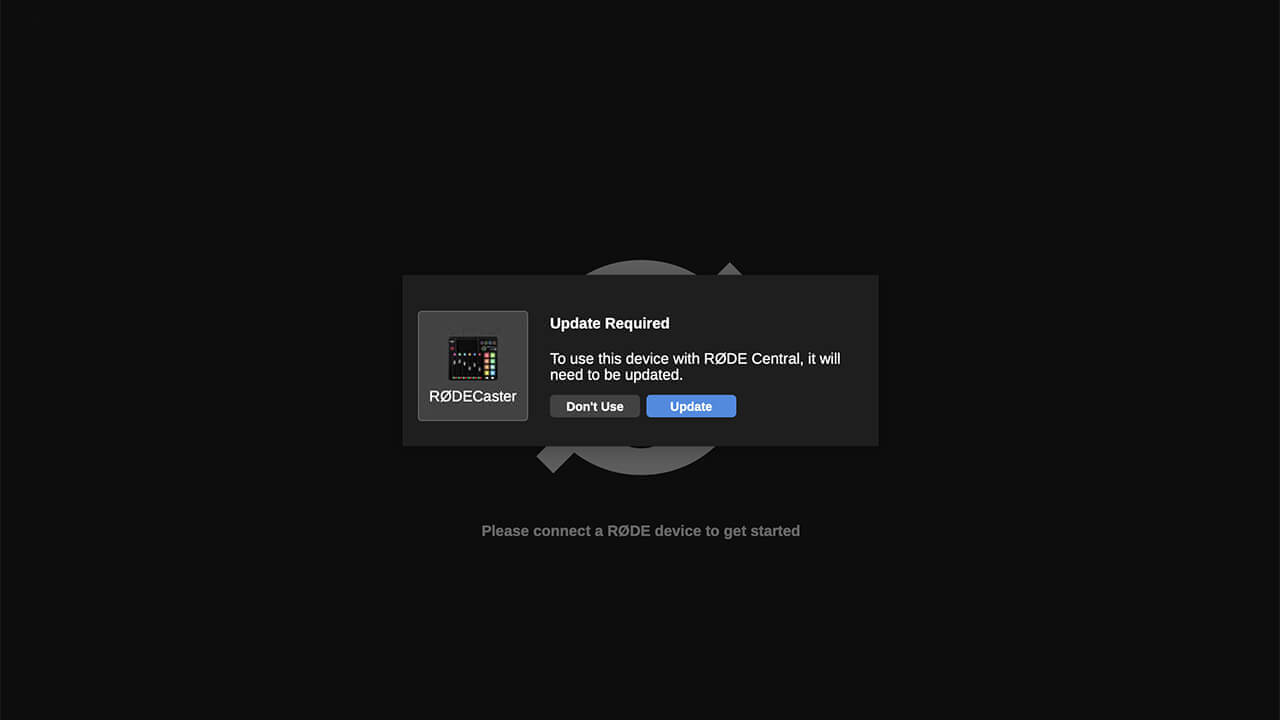 Why Update to the Latest Firmware?
It is recommended that you keep your RØDECaster Pro II up to date with the latest firmware to ensure optimal performance and that you have access to the latest features and functionality.
Click here to see release notes for all firmware updates. Got a feature suggestion for a future firmware update? Let us know at info@rode.com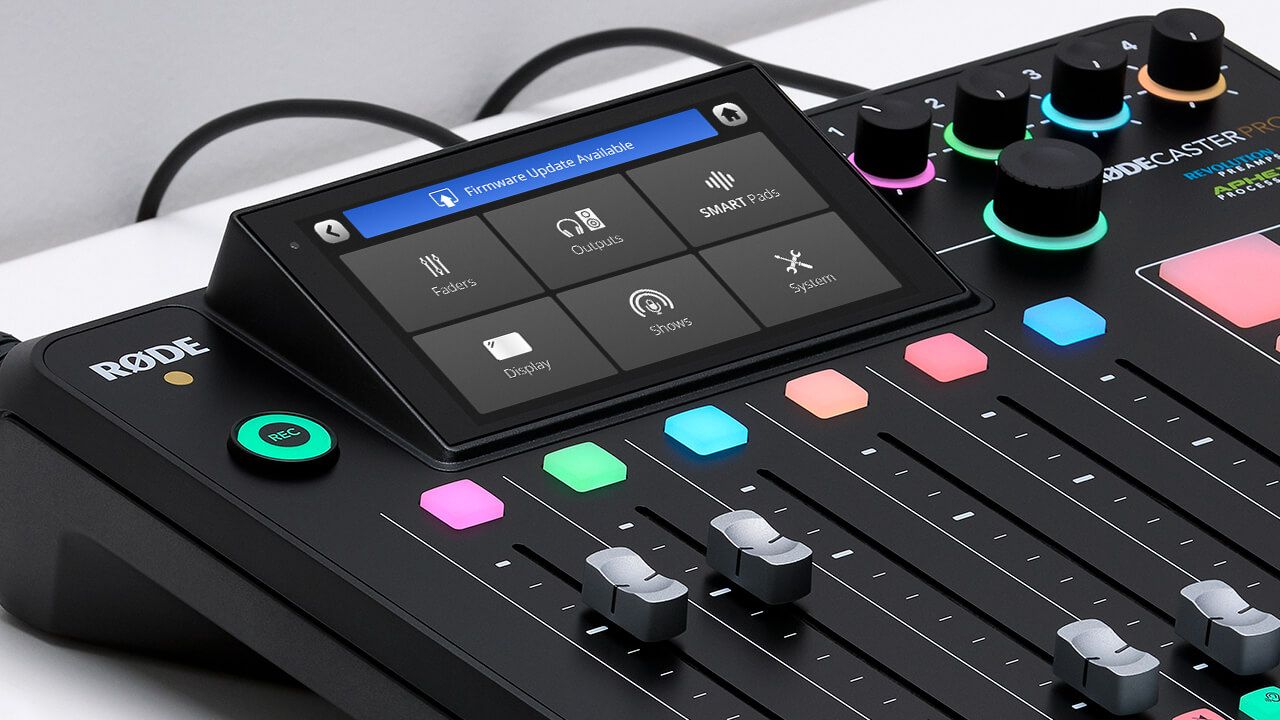 Beta Firmware Testing Program
If you would like to be a part of the RØDECaster Pro II beta firmware testing program, you can sign up here. Joining the program will allow you to access beta versions of firmware and give you the opportunity to provide feedback directly to the RØDE product development team.
Click here to see release notes for all firmware updates.