VideoMicro
Micrófono compacto para uso en cámara
El VideoMicro es un micrófono de alta calidad para uso en cámara ideal para realización de vlogs y filmación con una cámara o un smartphone. Ultracompacto y liviano, es el micrófono perfecto para capturar un audio increíble que acompañe a una visión inspiradora. • Micrófono de condensador de alta calidad para uso en cámara. • Compacto y liviano (solo 42 g). • Ideal para usar con cámaras compactas y smartphones. • Soporte antivibraciones Rycote® Lyre® integrado para un aislamiento superior del ruido de manejo. • Lujoso paravientos de pelo para grabar en exteriores. • Muy fácil de usar, no necesita pila ni batería.
High-quality on-camera condenser microphone
Compact and lightweight (just 42g)
Ideal for use with compact cameras, action cameras and DSLRs
Integrated Rycote® Lyre® shock mounting for superior isolation from handling noise

Deluxe furry windshield for recording outdoors
Super easy to use, no battery required

Perfecciona tu audio
Utilizar un micrófono externo de alta calidad es la forma más fácil de mejorar significativamente el audio de tu cámara. Con su cápsula de condensador de alta calidad y su patrón polar cardioide, el VideoMicro ofrece un audio nítido, claro y natural, ideal para la realización de vlogs y el rodaje de películas de acción.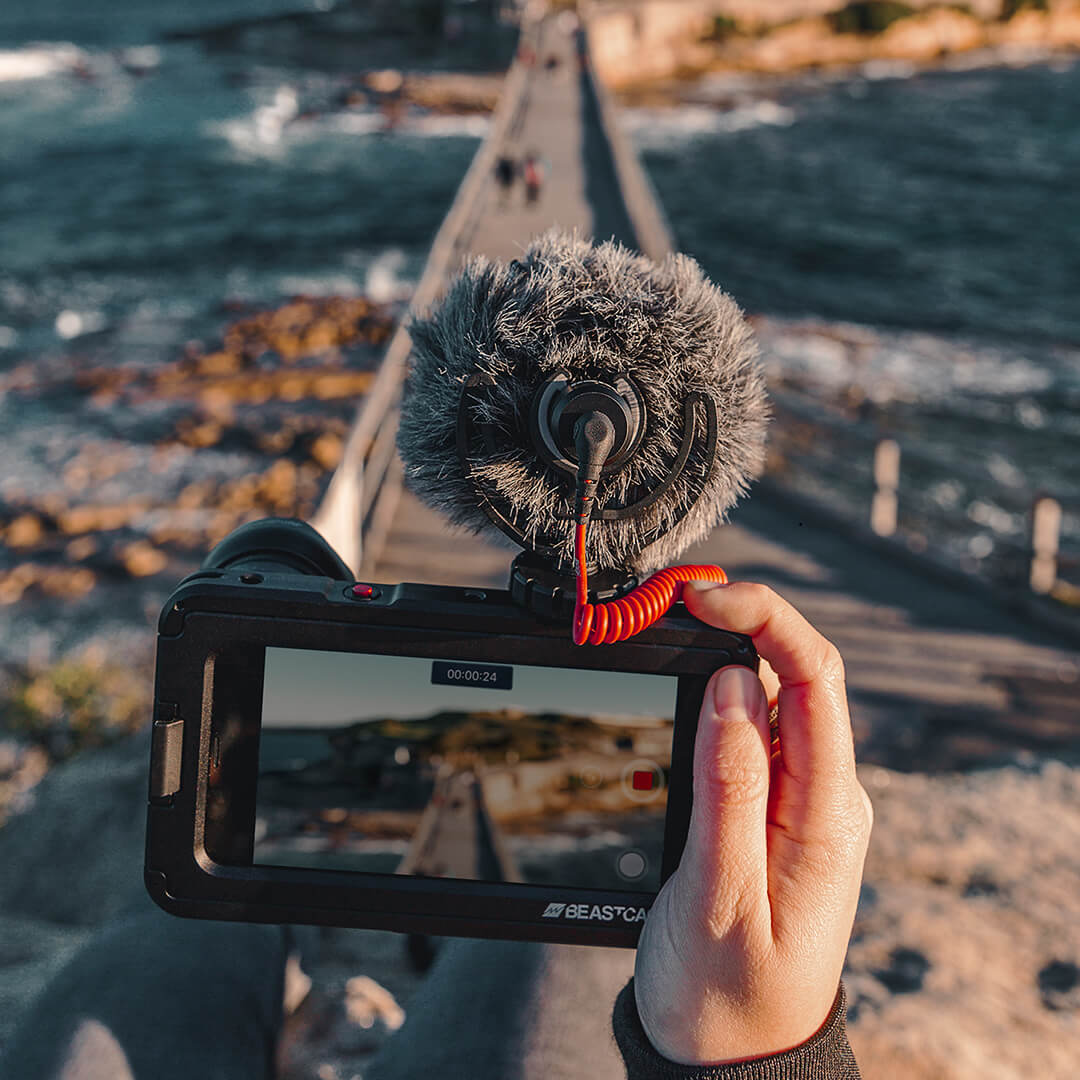 Versatilidad compacta
El VideoMicro es ultracompacto y solo pesa 42 g, por lo que es perfecto para utilizarlo con cámaras pequeñas, así como con smartphones y otros dispositivos móviles (requiere un cable SC7 adicional). También destaca cuando se utiliza en una pértiga y, con su revestimiento cerámico de alta calidad y su lujoso paravientos de pelo, es ideal para utilizarlo en exteriores en una gran variedad de escenarios cinematográficos, lo que convierte al VideoMicro en un micrófono compacto sumamente versátil.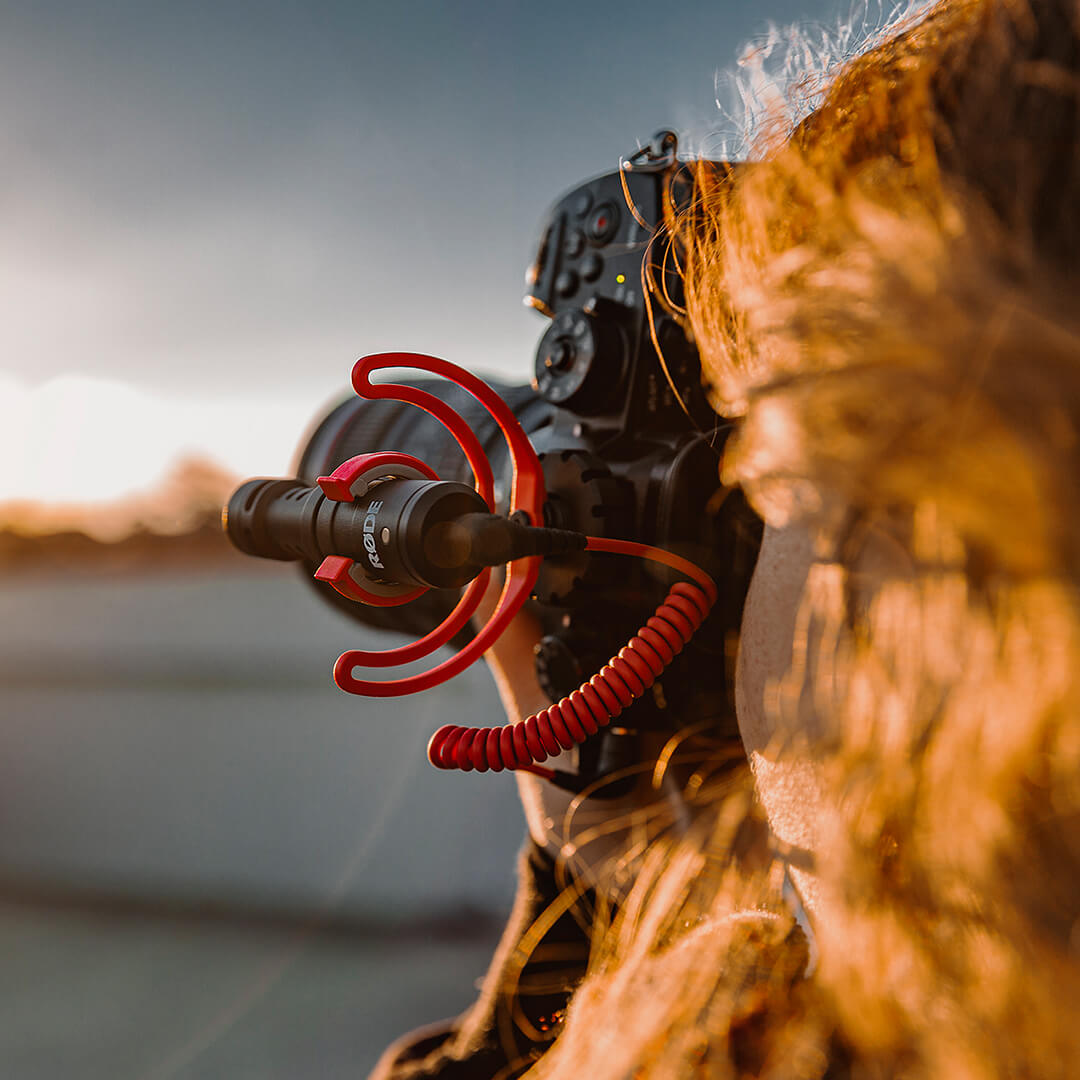 Preguntas frecuentes
Q.
What cameras don't support the VideoMicro?
A.
The VideoMicro is extremely user-friendly as there's no switches or battery to worry about - just plug in and go. All microphones need power however, and in the case of the VideoMicro it is drawing a very small voltage commonly referred to as "plug-in power" from your camera (or recording device) via the audio cable.
Plug-in power has long been a standard for camera manufacturers, and so the VideoMicro is compatible with the vast majority of cameras in the market.
The following cameras unfortunately do not support the VideoMicro:
Nikon D7000
Canon T3/1100D
Canon C100, C300, C500
Canon VIXIA HFR500
Canon VIXIA HFG20, HFG30
Canon XA-10
Canon Vixia G10
Canon Legria HF G25
If you are experiencing issues getting your VideoMicro to operate with a camera not listed above, firstly be sure to update your camera's firmware to the latest version (available from your camera manufacturer's website). If you are still experiencing issues please get in touch with us via our support page.
Q.
Will my RØDE VideoMic fit into the hot shoe mount of my camera?
A.
The RØDE cold shoe adaptor is a standard size adaptor, also known as a universal shoe mount. This standard shoe is suitable for the majority of camera attachments.
If your camera has a different, or custom adaptor, please contact your camera manufacturer for information on converters to fit the universal shoe connection.
Q.
Will the VideoMic range microphones connect to a tripod?
A.
Yes, all of our microphones in the VideoMic range have a standard 3/8 thread built into the bottom of the cold shoe mount for connection to a boompole, mic stand or tripod.
Q.
Why do I get a low-level noise sound when recording on my camera?
A.
This is usually caused by the function of "Automatic Gain Control" or "AGC" on the camera.
Basically, when the camera cannot sense an audio input signal, it automatically increases the gain of the input. It is increased so much that the noise floor in the camera microphone amplifier becomes audible.
The AGC can be disabled on some cameras and it is worth checking with you camera manufacturer for information on this, which can sometimes require a firmware update to the camera.
RØDE have created the VideoMic Pro to help combat this issue, the VideoMic Pro contains a 20dB pre amplifier, boosting the mic signal so that the camera will see a good signal level and not engage its AGC.
We recommend setting your audio levels manually to achieve an optimum signal to noise ratio and disabling the AGC of the camera.