VideoMicro II
Ultra-compact On-camera Microphone
El VideoMicro II es un micrófono de calidad profesional que elevará instantáneamente el audio de tu cámara o smartphone. Ultracompacto, liviano y fácil de utilizar, es perfecto para rodajes de películas de acción, creación de contenidos o si simplemente quieres mejorar la grabación del audio en tus videos.
Características principales
Micrófono de cañón para uso en cámara de calidad profesional.
Ultracompacto y liviano (solo 39 g).
Patrón polar supercardioide para una captación de sonido altamente direccional y enfocada.
Sin pilas ni interruptores complicados, es increíblemente fácil de usar.
Sistema de soporte de aislamiento HELIX™ que ofrece una protección superior contra golpes, impactos y ruidos de manipulación.
Incluye lujosos paravientos de espuma y de pelo, así como cables para la conexión a cámaras y smartphones.
Construcción totalmente metálica de gran resistencia.
Diseñado y fabricado en las modernísimas instalaciones de RØDE en Sídney, Australia.
Professional-quality on-camera shotgun microphone
Ultra-compact and lightweight – just 39g
Annular line tube technology for natural, full-bodied audio
Supercardioid polar pattern for highly directional, focused sound
No battery required and no complicated switching – incredibly easy to use
HELIX™ isolation mount system for superior protection from knocks, bumps and handling noise
Deluxe foam and furry windshields and cables for connecting to cameras and smartphones included
Rugged all-metal construction
Designed and made in RØDE's state-of-the-art manufacturing facilities in Sydney, Australia
Un sonido impresionante hecho fácil
No te conformes con un sonido deficiente. El VideoMicro II combina calidad de audio profesional con sencillez de manejo para ofrecerte lo mejor de ambos mundos. No requiere pilas, simplemente tienes que conectarlo y pulsar el botón de grabación en tu cámara o smartphone, y está perfectamente optimizado para brindar un audio nítido, sin interruptores ni controles complicados.
Audio superenfocado y superclaro
El VideoMicro II es un verdadero micrófono de cañón supercardioide, con la revolucionaria tecnología de tubo de línea anular de RØDE, que brinda un sonido natural y con gran cuerpo nunca antes escuchado en un formato tan compacto. Es un micrófono altamente direccional que captará claramente el sonido frontal mientras reduce el ruido de fondo de los lados y la parte trasera. Es perfecto para filmación, realización de vlogs o creación de contenidos en tu smartphone.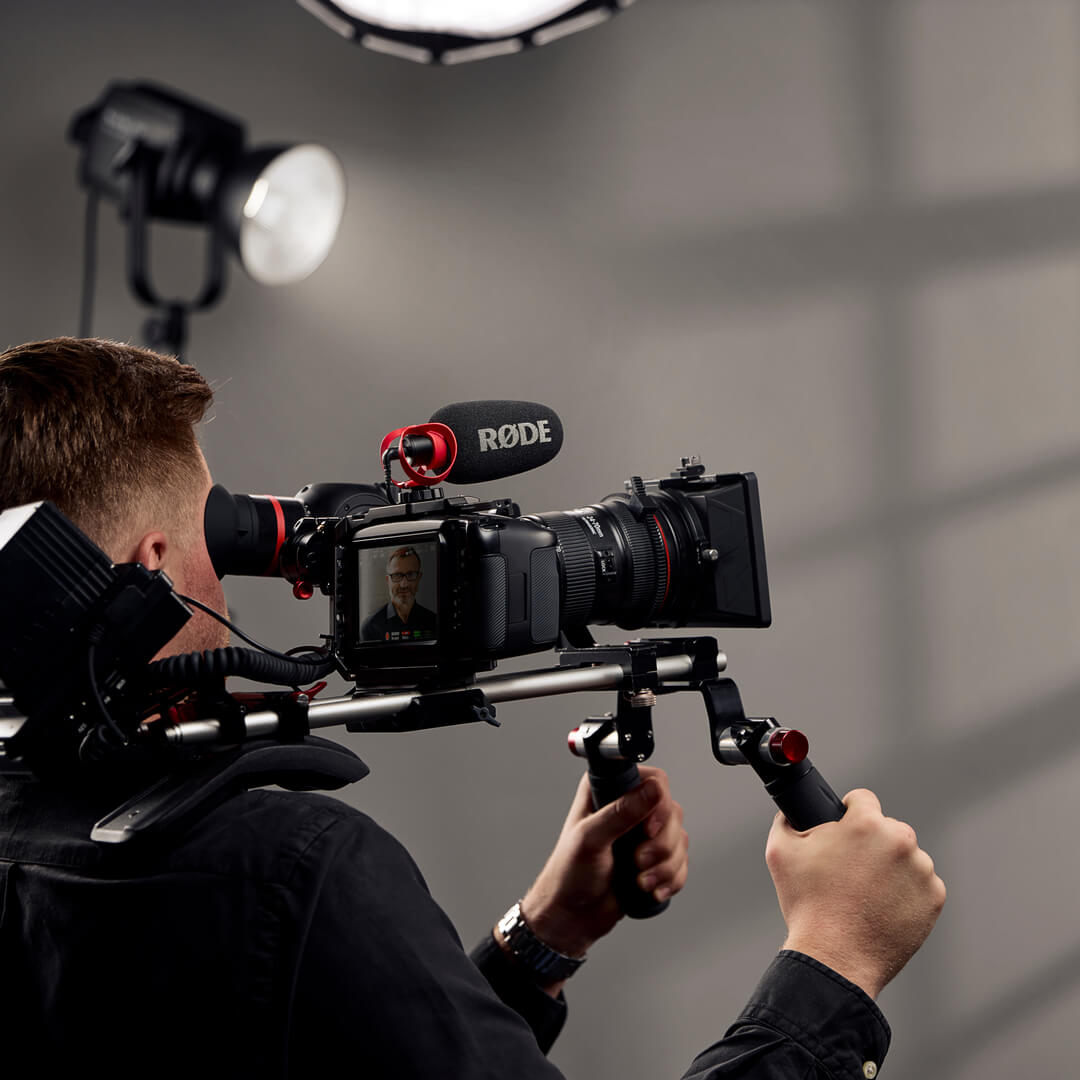 Innovador soporte de aislamiento HELIX™
HELIX™ es un innovador soporte de aislamiento desarrollado en nuestras instalaciones por el equipo de RØDE específicamente para el VideoMicro II. Con un diseño innovador elaborado por expertos según las especificaciones exactas del micrófono, brinda una protección superior contra golpes, impactos y manipulación en general, que pueden provocar ruidos desagradables en tus grabaciones. También es de perfil superbajo, manteniendo tu configuración impecable y ofreciendo al mismo tiempo un óptimo rendimiento acústico. El soporte cuenta con prácticas ranuras para la gestión de los cables, además de un accesorio de fijación para la cámara y una rosca para montarlo en una pértiga y otros accesorios.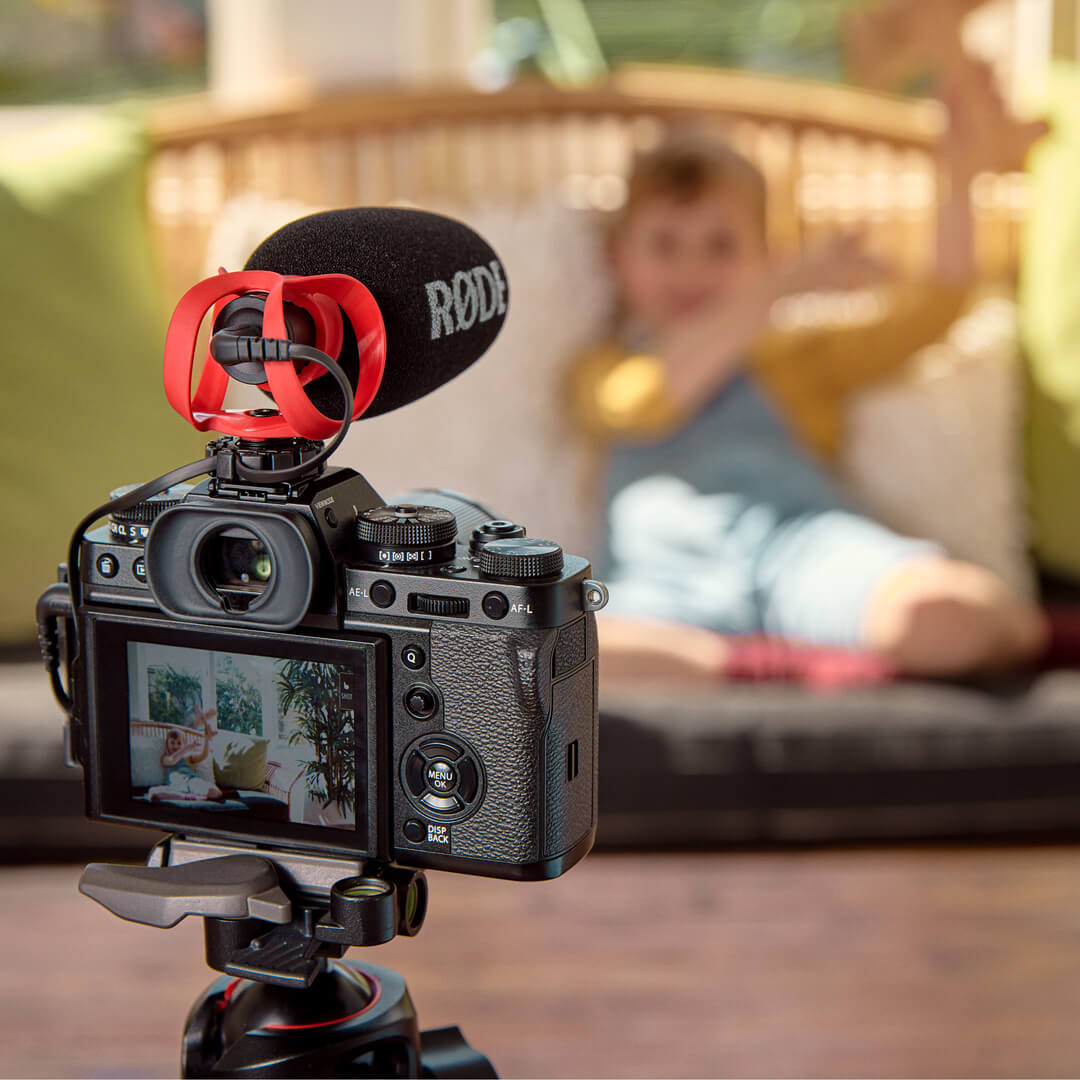 Ultracompacto. Ultrarresistente.
Con solo 80 mm de largo y un peso de solo 39 gramos, el VideoMicro II es increíblemente compacto y liviano, lo que lo convierte en el complemento perfecto para incluir en cualquier kit de creador o bolsa para cámara, o incluso para llevar en la mochila o en el bolso. A pesar de su pequeño tamaño, es increíblemente robusto, con un cuerpo totalmente metálico de gran resistencia y componentes de primera calidad. Llévalo contigo a todas partes.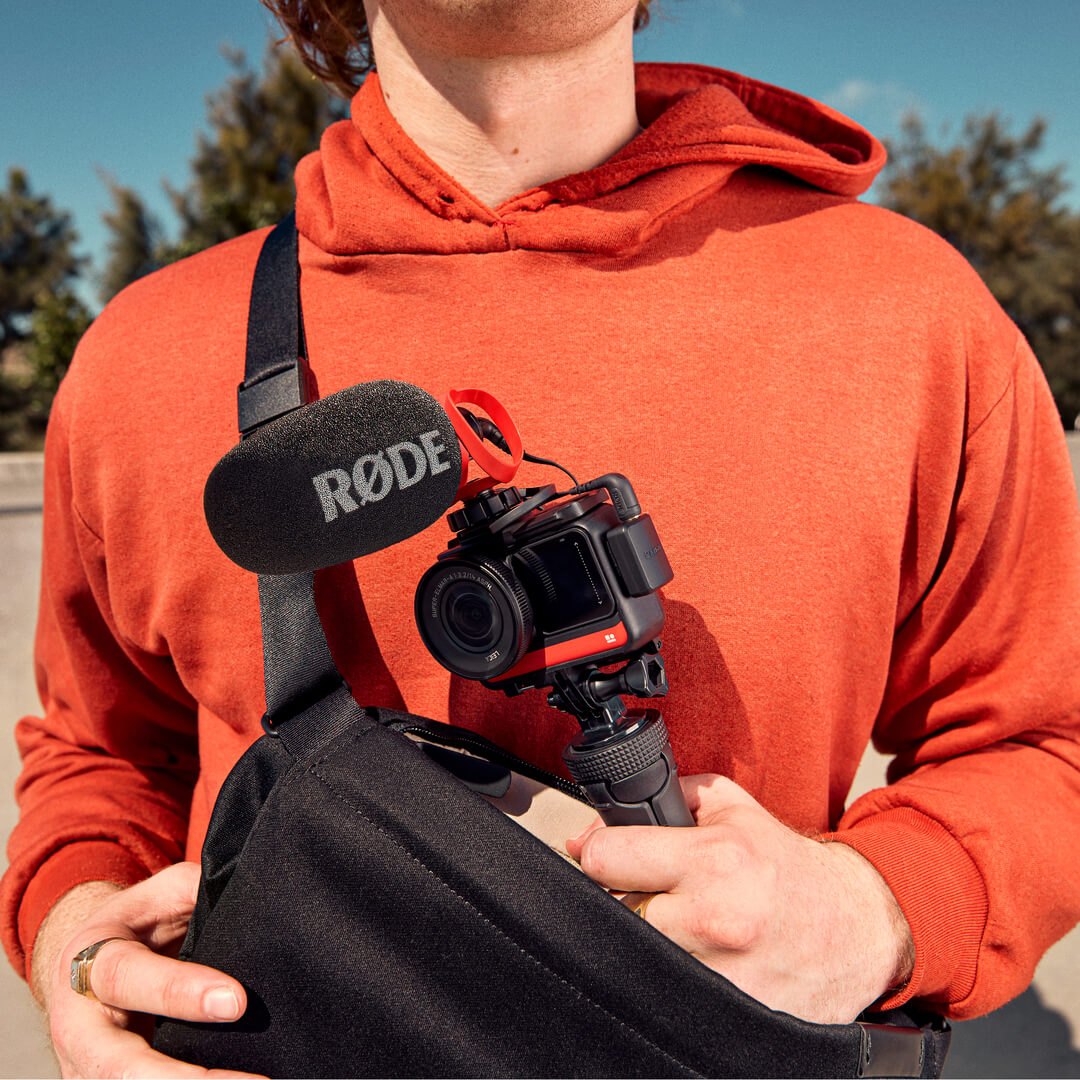 Un kit completo para conseguir grabaciones increíbles
El VideoMicro II incluye lujosos paravientos de espuma y de pelo, por lo que podrás grabar audio con gran nitidez en cualquier lugar, ya sea en interiores o exteriores. También incluye un cable con conectores TRS a TRS de 3.5 mm para la conexión a cámaras y un cable con conectores TRS a TRRS de 3.5 mm para la conexión a smartphones, por lo que podrás capturar un audio increíble con todos tus dispositivos.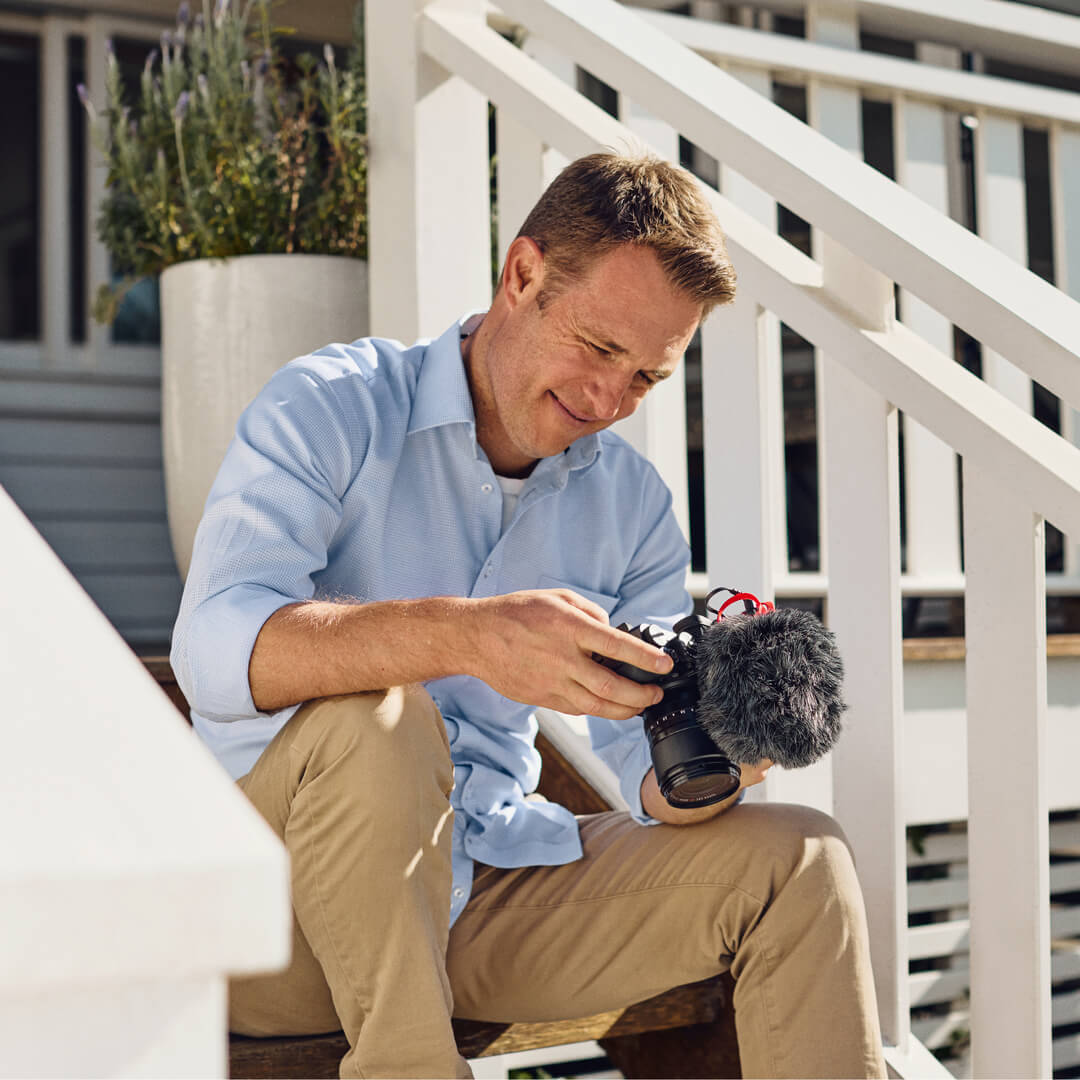 Guía del usuario del VideoMicro II
Descubre todo lo que necesitas saber sobre tu micrófono ultracompacto para uso en cámara VideoMicro II aquí. Esta completa guía del usuario cubre todo lo que necesitas saber para grabar en tu cámara, smartphone u otro dispositivo.