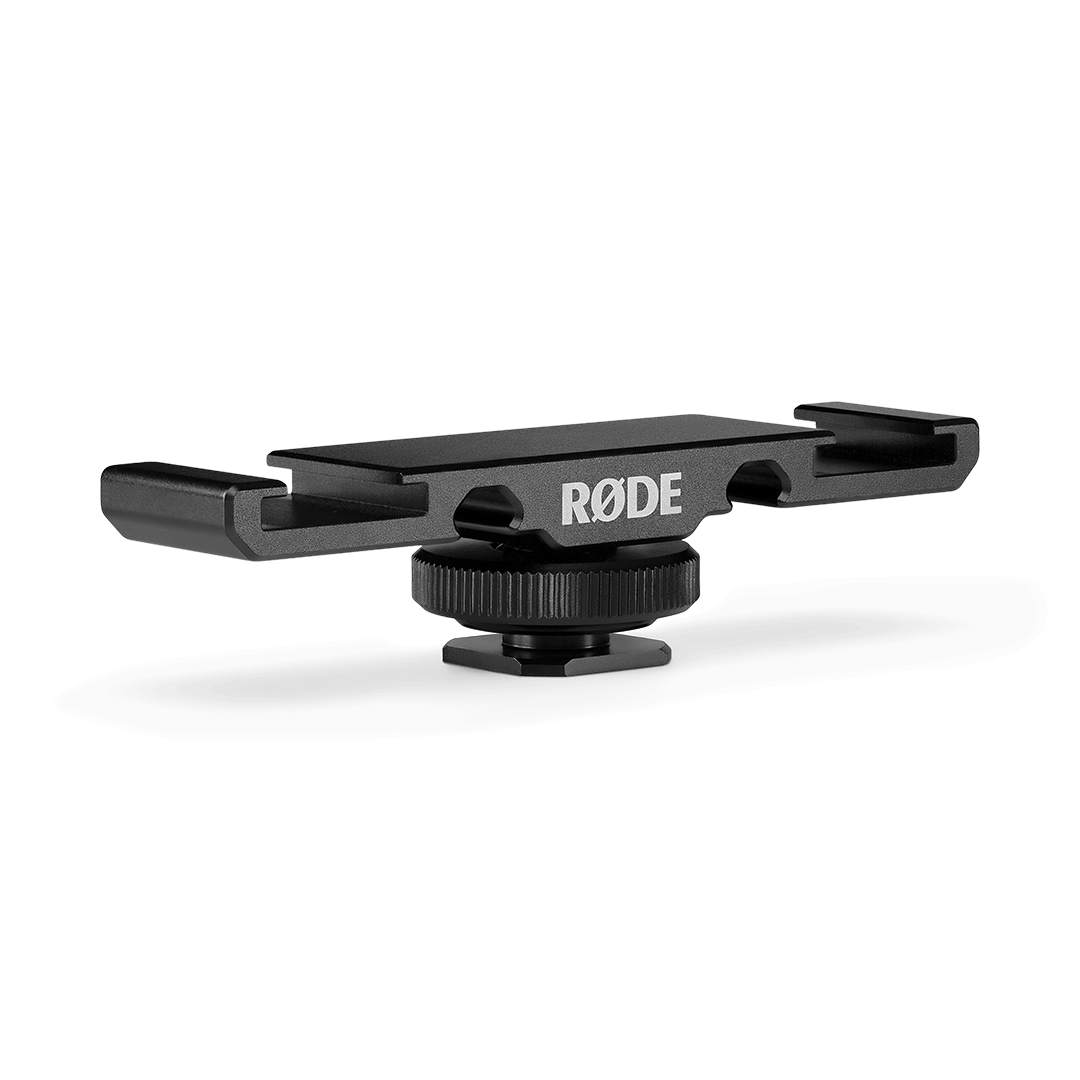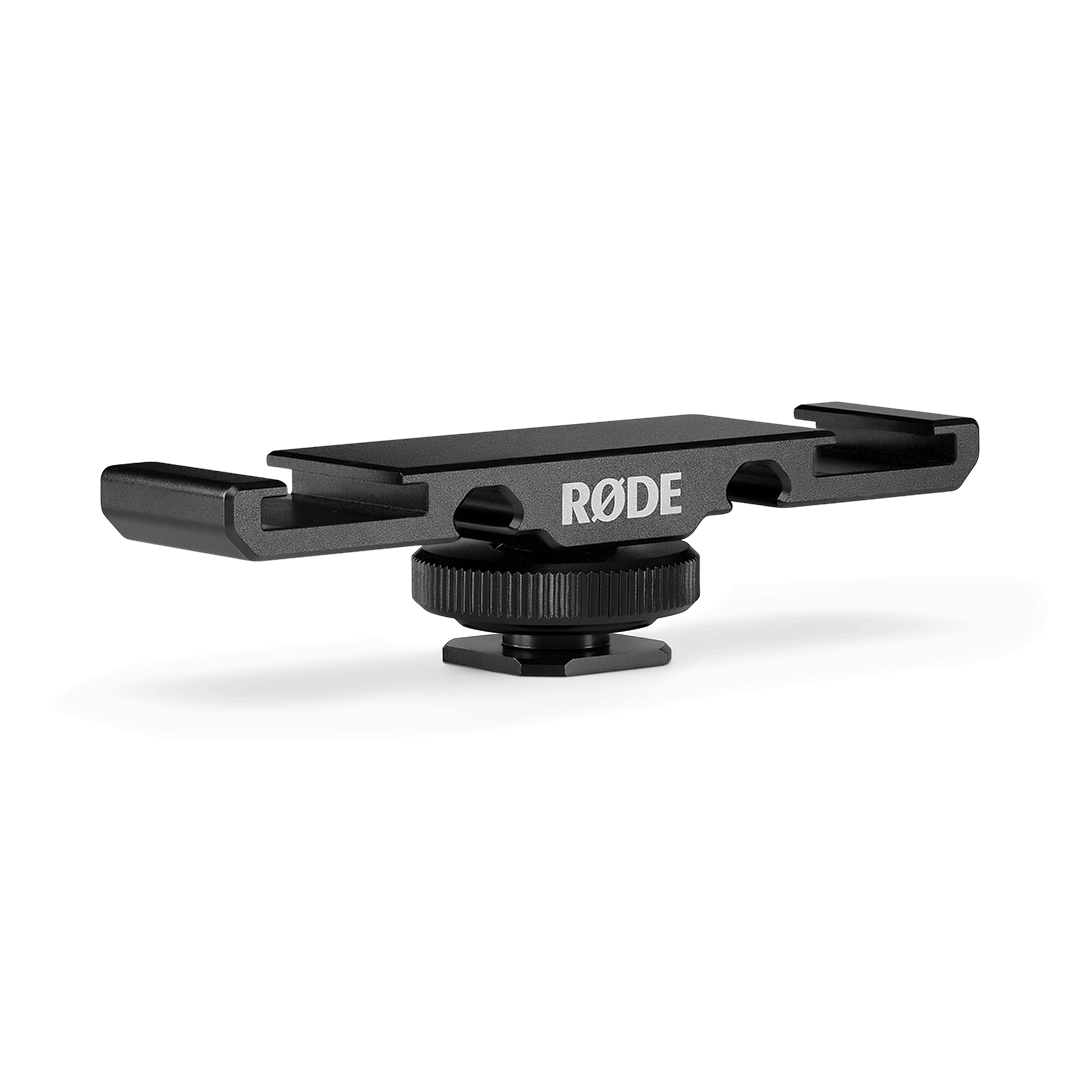 DCS-1
Double griffe porte accessoire
La DCS-1 est une griffe porte accessoire pour monter deux microphones ou accessoires sur un dispositif ayant une seule griffe porte accessoire. Construite en aluminium léger, elle est durable, discrete et compatible avec tous les produits RØDE dotés d'un adaptateur de griffe. Elle comporte aussi des fentes de gestion de câbles pour certains câbles audio RØDE. Lorsqu'elle est associée avec le SC11, elle fournit une solution propre et simplifiée afin de connecter deux microphones à un seul dispositif d'enregistrement ou à une caméra de style DSLR, par exemple deux récepteurs Wireless GO ou un récepteur HF et un VideoMic.
Principales caractéristiques :
Double griffe porte accessoire
Construction durable en alliage
Légère et discrete
Base solide avec un filetage de ¼ de pouce
Dual cold shoe mount
Rugged alloy construction
Lightweight and discreet
Sturdy base with ¼-inch thread
Foire aux questions
Q.
How do I mic up more than one person?
A.
If you need to mic up a second person you will need an additional Wireless GO system. You can attach both receivers to the cold shoe of your camera using the DCS-1 dual cold shoe mount. Then use the SC11 splitter cable to connect both receivers to the single mic input of your camera. If you want to connect the Wireless GOs to your phone you will also need the SC4 adapter cable – simply plug the SC11 single input into the SC4 and then into your mobile device.