NTH-100M
Professional Over-ear Headset
Le NTH-100M est un casque supra-auriculaire professionnel qui associe les performances sonores exceptionnelles du casque NTH-100 primé à un micro-casque de qualité professionnelle. Que vous soyez dans le domaine des médias ou de la diffusion, du podcasting, du streaming ou que vous travailliez à domicile ou au bureau, le NTH-100M offre une capture vocale cristalline et un son pur dans un boîtier incroyablement confortable et élégant.
Principales caractéristiques
Casque supra-auriculaire professionnel
Les haut-parleurs adaptés aux besoins du client offrent une réponse en fréquence incroyablement précise et une faible distorsion
Construction acoustique de précision optimisée pour des détails exceptionnels, une clarté et un son très naturel
Microphone de qualité professionnelle pour une reproduction naturelle de la voix et une excellente intelligibilité de la parole dans n'importe quel environnement
Le microphone est positionné pour un rejet optimal des plosives pour une capture de voix cristalline
Bandeau et coussinets d'oreillette en Alcantara® avec gel révolutionnaire CoolTech™
Bandeau entièrement réglable avec système de verrouillage FitLok™
Détachez facilement le microphone grâce à son solide connecteur à verrouillage pour l'utiliser comme casque de monitoring professionnel
Conçu et fabriqué dans les sites de production à la pointe de la technologie de RØDE à Sydney en Australie
Professional over-ear headset
Custom-matched drivers deliver an incredibly accurate frequency response and low distortion
Precision-engineered acoustic construction optimised for exceptional detail, clarity and a very natural sound
Broadcast-grade microphone for natural voice reproduction and excellent speech intelligibility in any environment
Microphone is positioned for optimal plosive rejection for crystal-clear voice capture
Alcantara® headband and earcup cushions with revolutionary CoolTech™ gel
Fully adjustable headband with FitLok™ locking system
Easily detach the microphone via its sturdy locking connector to use as professional monitoring headphones
Designed and made using high-grade components in RØDE's state-of-the-art facilities in Sydney, Australia
NTH-Mic headset microphone also available separately
Lifetime warranty*
Entendre et être entendu avec un son incroyable
Le casque NTH-100M comporte des haut-parleurs adaptés et une construction acoustique de précision optimisée pour une réponse à une fréquence incroyablement précise, une faible distorsion et un son très détaillé. Le tout est associé à un microphone de qualité professionnelle réglé pour une reproduction riche, intelligible et naturelle de la voix, avec un excellent rejet des plosives, ce qui vous permet d'entendre et d'être entendu avec un son incroyable.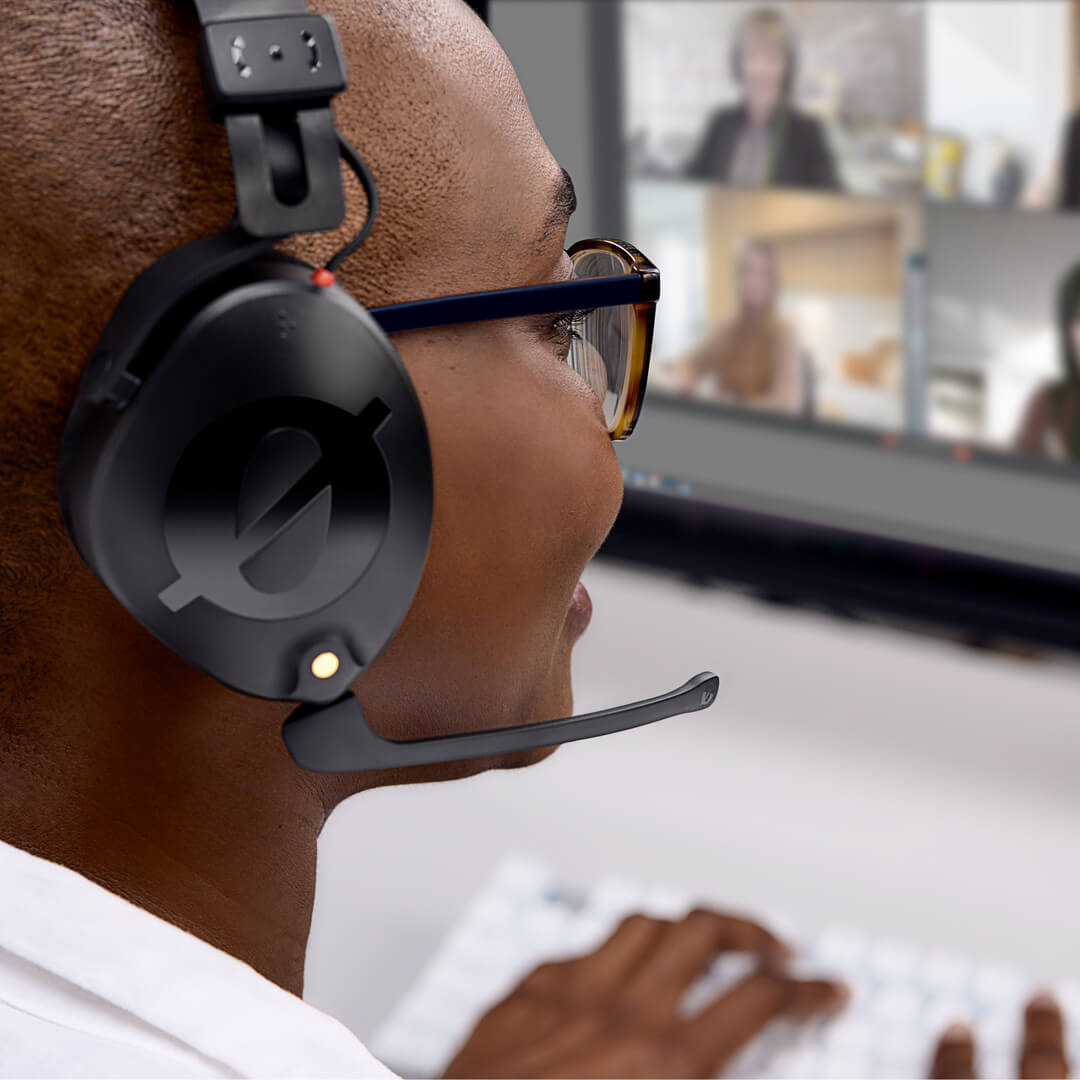 Conçu pour un confort maximal
Le NTH-100M est conçu pour vous offrir un confort maximal et minimiser la fatigue du port, même en cas de port prolongé. Il est doté de coussins luxueux en Alcantara® pour les oreillettes et le bandeau, qui sont incroyablement doux et respirants, et chaque oreillette contient une couche de notre gel révolutionnaire CoolTech™ qui absorbe et dissipe la chaleur, refroidissant activement votre tête et vos oreilles. Le design ergonomique unique des oreillettes, le mouvement bidirectionnel et la mousse à mémoire de forme les rendent extrêmement confortables, même si vous portez des lunettes, et le bandeau entièrement réglable avec notre système de verrouillage innovant FitLok™ garantit que le NTH-100M peut s'ajuster parfaitement à n'importe quelle tête, puis rester au bon réglage chaque fois que vous le porter.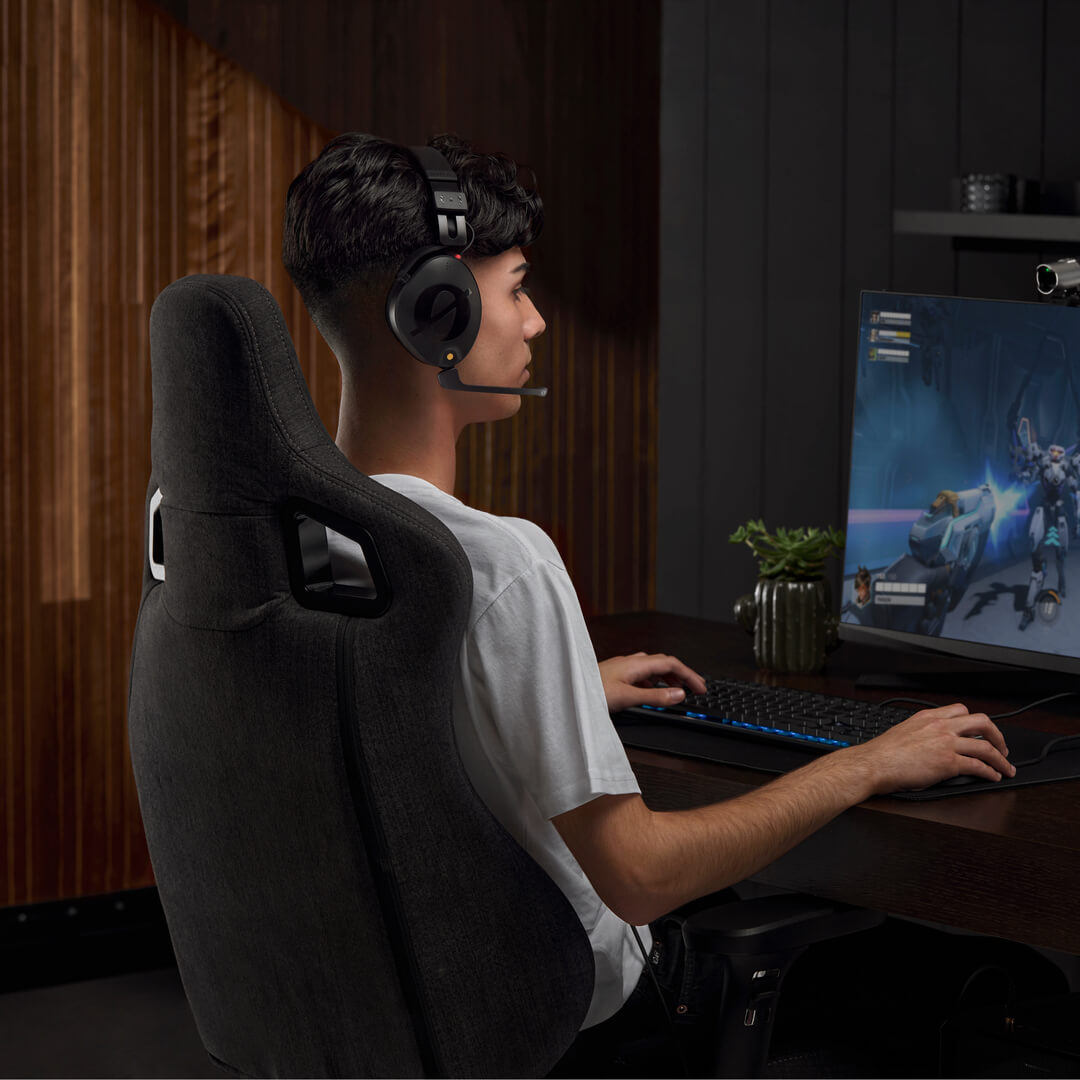 Un style élégant et professionnel
Avec ses lignes épurées et ses finitions de haute qualité, le NTH-100M présente une apparence élégante et professionnelle. Le microphone du casque est peu encombrant grâce à sa conception élégante et discrète et ne couvre pas votre visage lorsque vous l'utilisez, ce qui vous permet d'éviter toute distraction visuelle et d'être au mieux de votre forme devant la caméra.
Durable, fiable, robuste
Conçu pour résister aux rigueurs d'un port de jour comme de nuit, chaque composant du NTH-100M est fabriqué avec des matériaux de haute qualité dans les installations de précision de RØDE à Sydney, en Australie. Qu'il s'agisse des coussins en Alcantara® incroyablement durables, des connecteurs de câble verrouillables ou du bandeau en acier à ressort très résistant avec son revêtement anti-rayures, le NTH-100M est construit pour durer. Il présente également une conception modulaire, avec des coussins, des câbles et un microphone remplaçables par l'utilisateur, ce qui garantit une longévité maximale.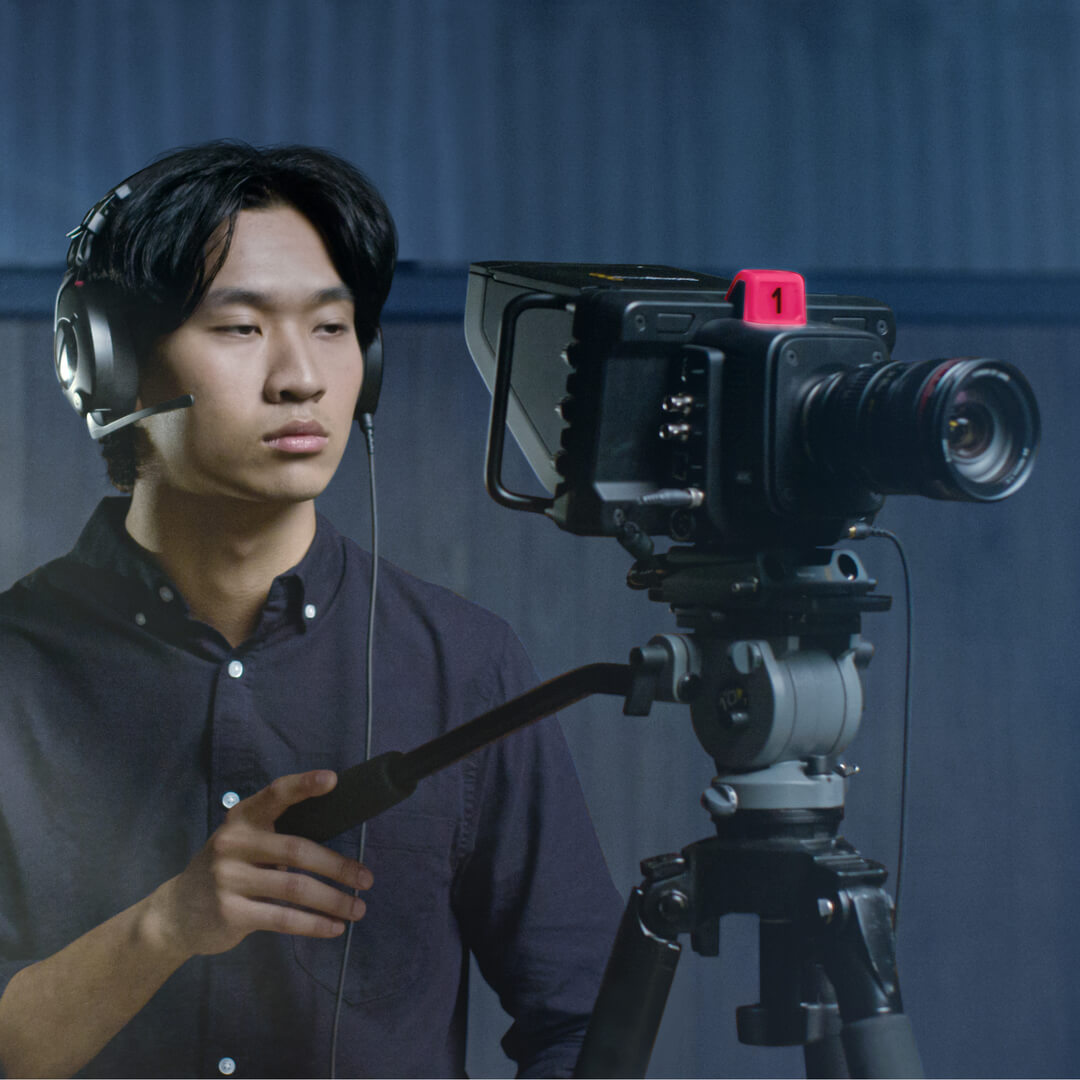 Guide de l'utilisateur du NTH-100M
Découvrez ici tout ce que vous devez savoir sur votre casque professionnel supra-auriculaire NTH-100M. Ce guide de l'utilisateur complet couvre tout, du verrouillage correct du câble du casque et du NTH-Mic au réglage du système de verrouillage FitLok™️ pour un ajustement parfait à chaque fois.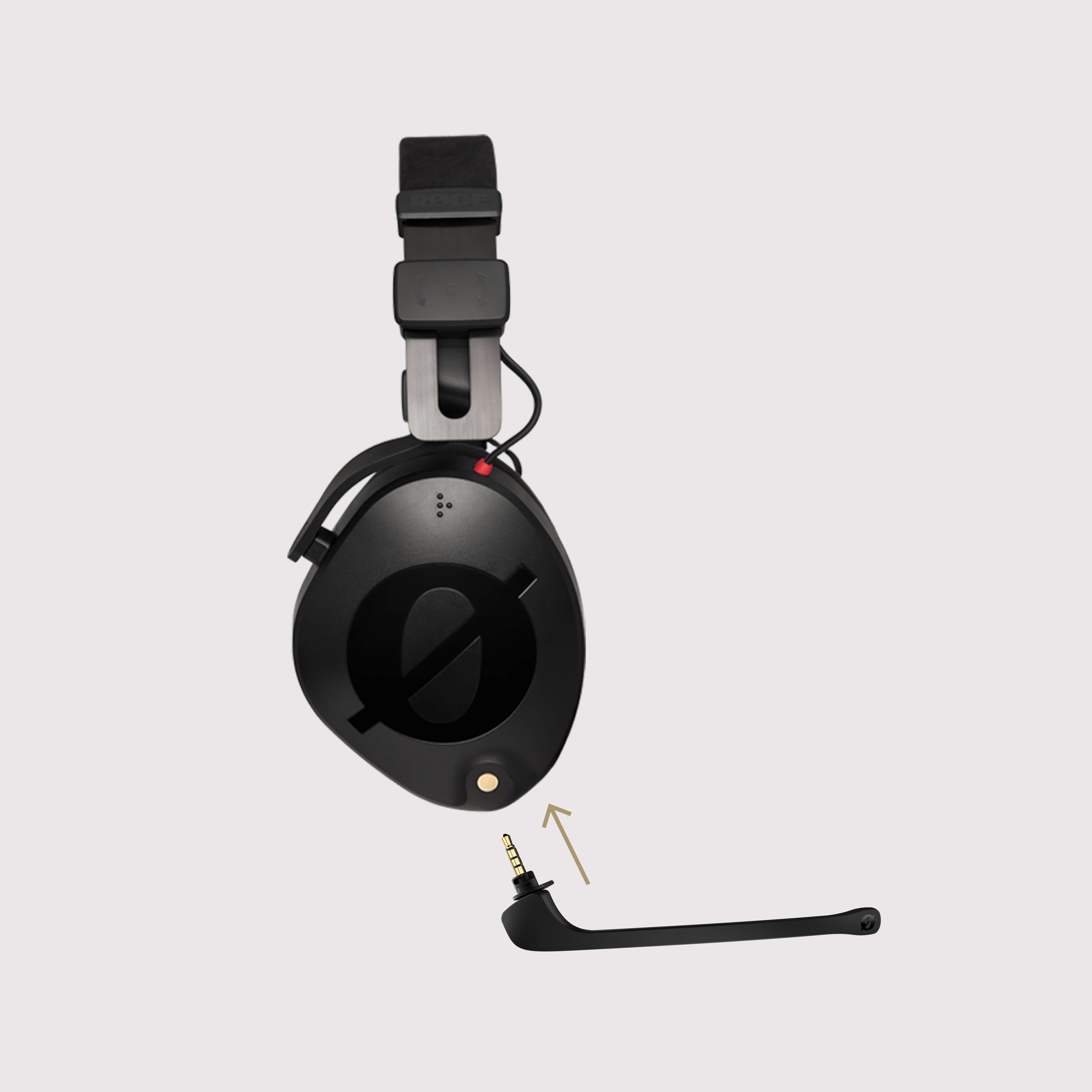 Foire aux questions
Q.
What is the included splitter cable for?
A.
The splitter cable is used for connecting to computers and other devices that have a separate microphone input and headphone output.
Q.
Can I use this with any video game consoles?
A.
The NTH-100M is compatible with any video game consoles that feature a standard 3.5mm TRRS port. This includes the PlayStation 5 and Xbox Series X|S which both feature a port located on the controller, as well as the Nintendo Switch, which has a port on the console itself.
Q.
Can the NTH-Mic be used with different headsets?
A.
No, the NTH-Mic is custom-designed for the NTH-100.
Q.
Does it work with the RØDECaster Pro II?
A.
Yes, you can connect the NTH-100M to the RØDECaster Pro II using the included splitter cable and a 3.5mm to XLR adaptor that converts phantom power to plug in power, such as the VXLR Pro or VXLR+. Plug the end of the splitter cable with the microphone symbol into the VXLR Pro, then connect this to any of the RØDECaster Pro II's XLR inputs and ensure phantom power is turned on for that channel. Then plug the other end of the cable into one of the RØDECaster Pro II's headphone outputs using the supplied ¼-inch to 3.5mm adaptor to monitor your audio.
Q.
Does the NTH-100M have the same flat frequency response as the NTH-100?
A.
Yes. The headphones component of the NTH-100M is identical to the NTH-100, including the same custom-matched drivers and precision-engineered acoustic construction that deliver an incredibly accurate frequency response with exceptional detail and clarity.
Q.
Is the NTH-100M build quality better than the original NTH-100?
A.
The headphones component of the NTH-100M is identical to the NTH-100 and features the same rugged build quality, with every component designed to endure the rigours of everyday use. This includes the high-strength spring steel headband with its scratch-resistant coating, highly durable Alcantara® cushions, the locking cable connectors and user-replaceable components.