NT1 Signature Series
Studio Condenser Microphone
A workhorse studio condenser microphone with a warm, silky character, exceptionally low noise and high SPL handling – ideal in a wide range of studio applications.
Large-diaphragm cardioid condenser microphone
HF6 1-inch true condenser capsule, precision engineered to sub-micron tolerances
Tight cardioid polar pattern for excellent background noise rejection
Classic NT1 sound signature – rich, warm bass, detailed midrange and sparkling highs for exceptional performance in a wide range of studio applications
Smooth frequency response and high sensitivity for incredible balance and clarity
Extremely low noise (4dBA) – the world's quietest studio condenser microphone
High SPL handling capabilities (142dB) for capturing very loud sound sources
Studio-grade shock mount and pop filter and premium XLR cable included
Available in classic black or a range of limited-edition colours, including red, green, purple, pink and blue
Rugged aluminium body with a high-grade finish – incredibly resistant to scuffs and scratches
Industry-leading 10-year warranty
Designed and made in RØDE's precision manufacturing facilities in Sydney, Australia
The World's Most Popular Studio Microphone
Since it launched over 30 years ago, the NT1 has become the world's most popular studio microphone and the go-to for countless creators across the globe – from bedroom musicians and studio professionals to streamers, podcasters and voice over artists. The NT1 Signature Series carries on this legacy, delivering classic studio sound for today's creators.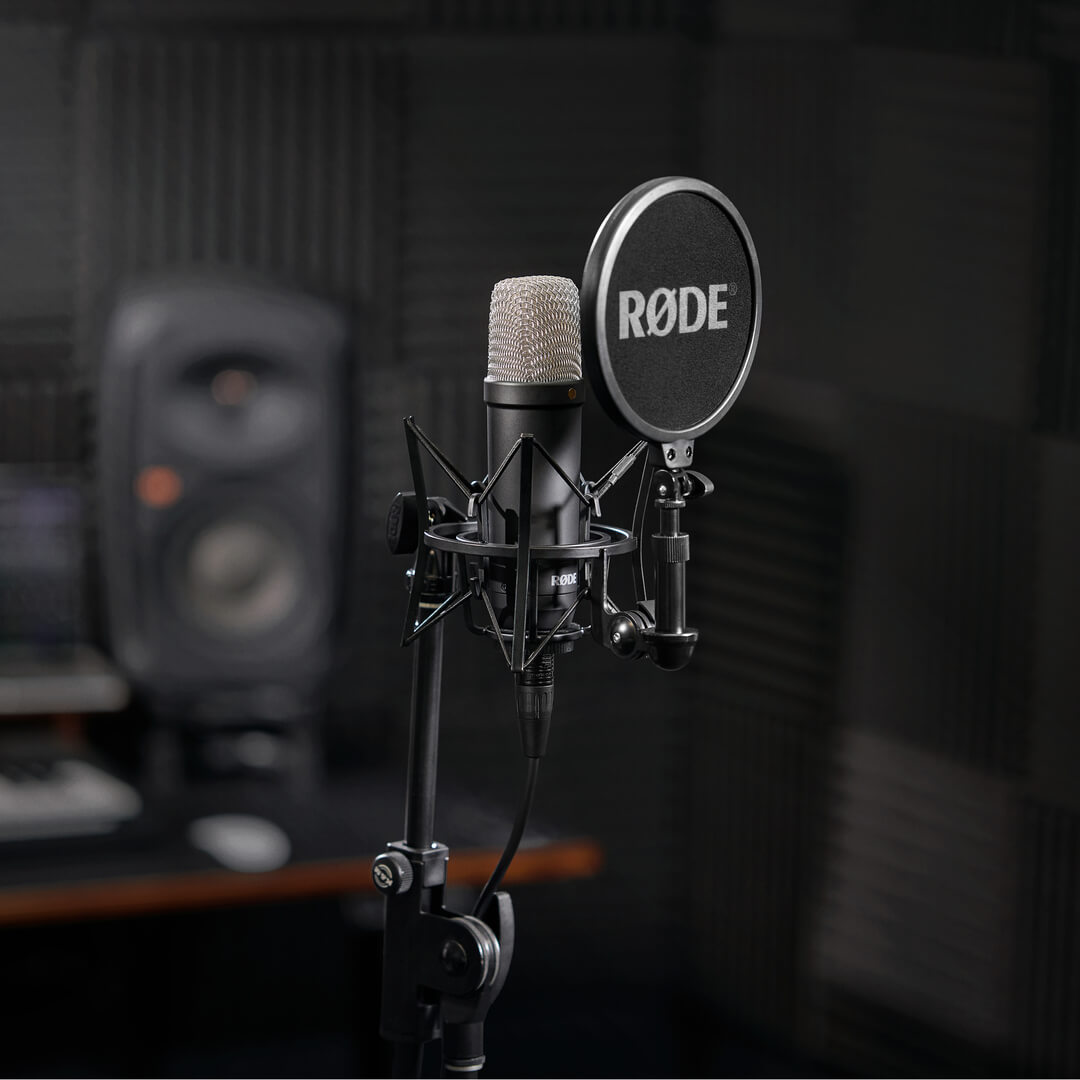 Iconic Signature Sound
Featuring our stunning HF6 1-inch true condenser capsule, the NT1 Signature Series boasts the same iconic sound signature that its forebears are revered for. Sparkling top end, highly detailed midrange, and rich, warm bass make it shine in almost any recording application you can imagine – from vocals, piano and acoustic guitar to drums, percussion and electric guitar.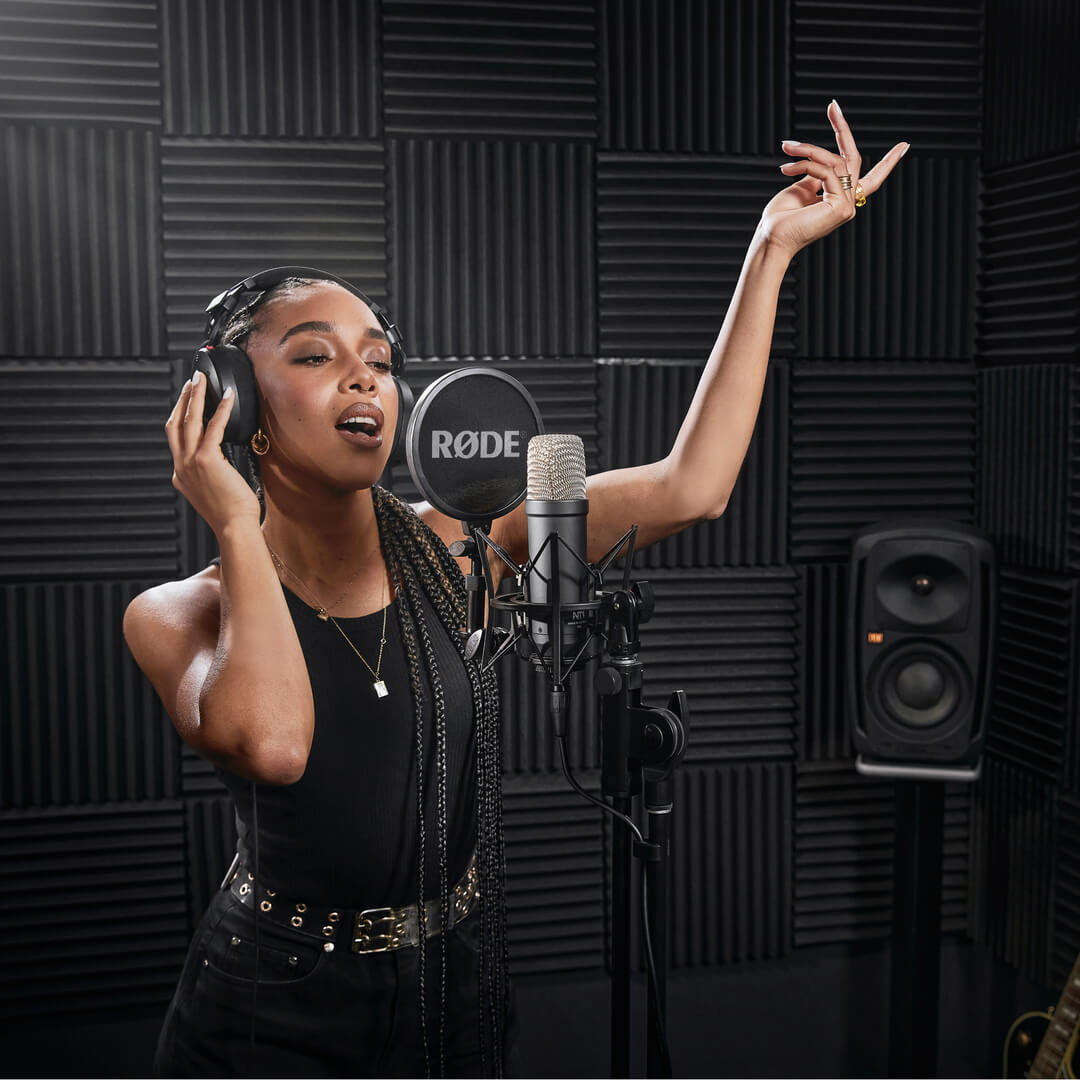 Your Mic, Your Way
For the first time in the NT1's 30-year history, this iconic microphone is available in a range of iconic colours. This limited-edition collection features five vibrant colourways alongside the timeless black finish, including red, green, purple, pink and blue.
Shop the Range
A True Workhorse
A true workhorse that excels in a wide range of studio applications. With an exceptionally low noise floor and incredibly high max SPL, it captures everything from whispers to drums with the utmost clarity. The perfect all-rounder studio microphone.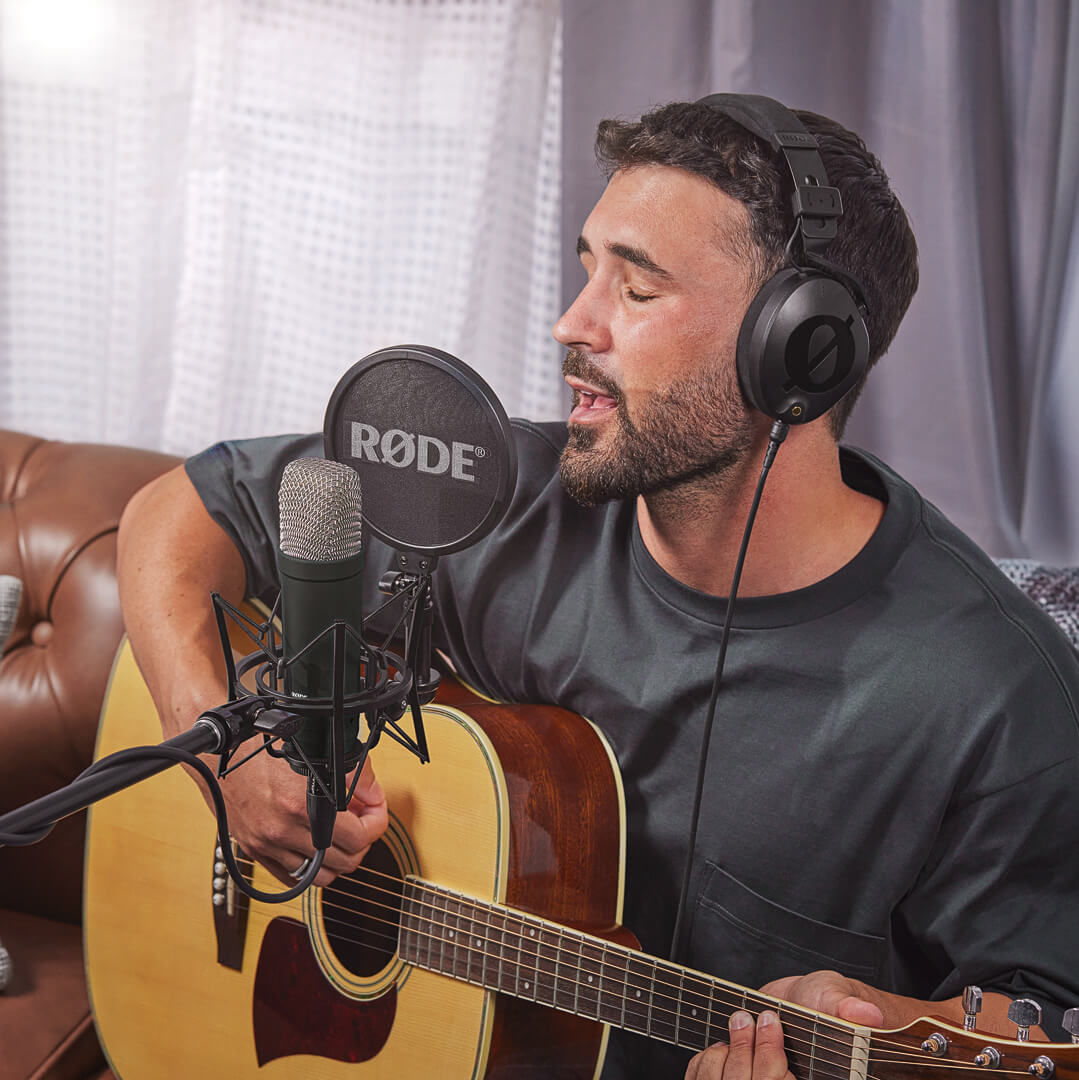 Legendary RØDE Quality
The NT1 Signature Series is designed and made using the highest-grade components in RØDE's precision manufacturing facilities in Sydney, Australia. It's built to last, with a rugged body machined from high-grade aluminium and comes with our industry-leading 10-year warranty, so you can rest assured it will remain your go-to for the long haul.
Premium Accessory Kit
Keep your recordings pristine with the studio-grade shock mount and pop filter included with the NT1 Signature Series, the perfect tools for minimising audio artifacts caused by knocks, rumbles and plosives. It also ships with a premium XLR cable so you can start creating right away – just plug straight into your audio interface or mixer and start recording exceptional audio.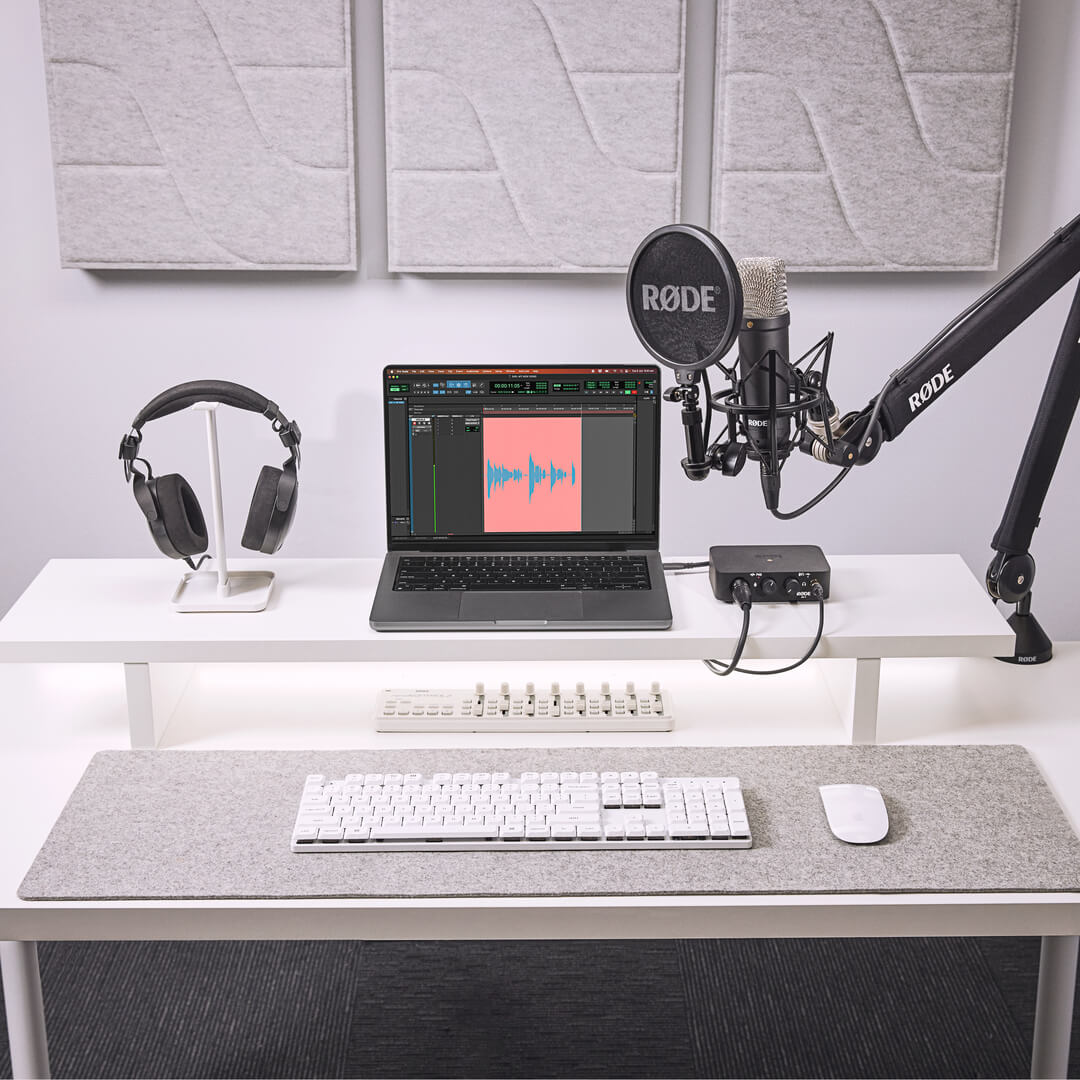 NT1 Signature Series User Guide
Discover everything you need to know about using your NT1 Signature Series studio condenser microphone in this comprehensive user guide, including how to attach and mount your microphone, pop filter and shock mount, and how to connect and power your NT1 Signature Series.