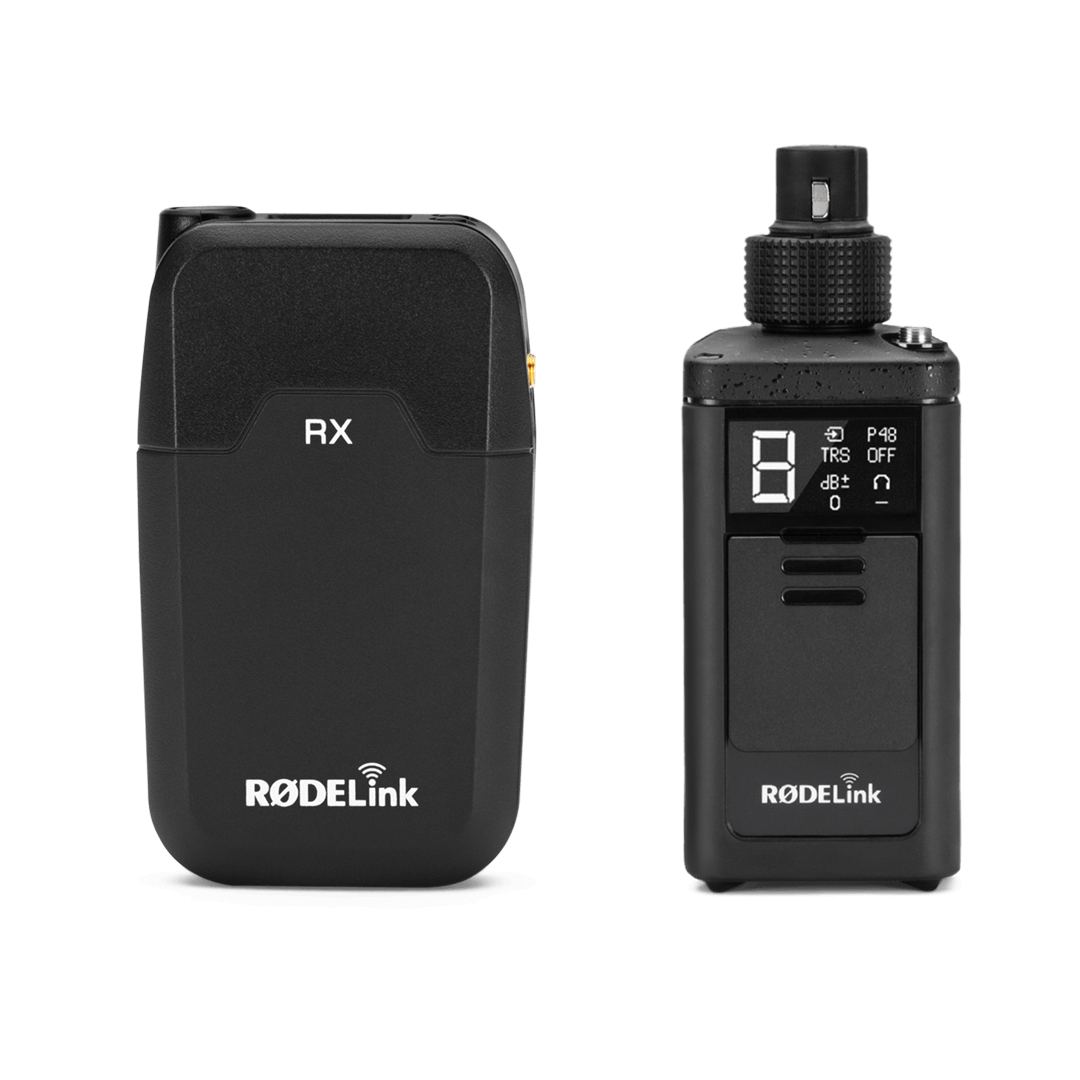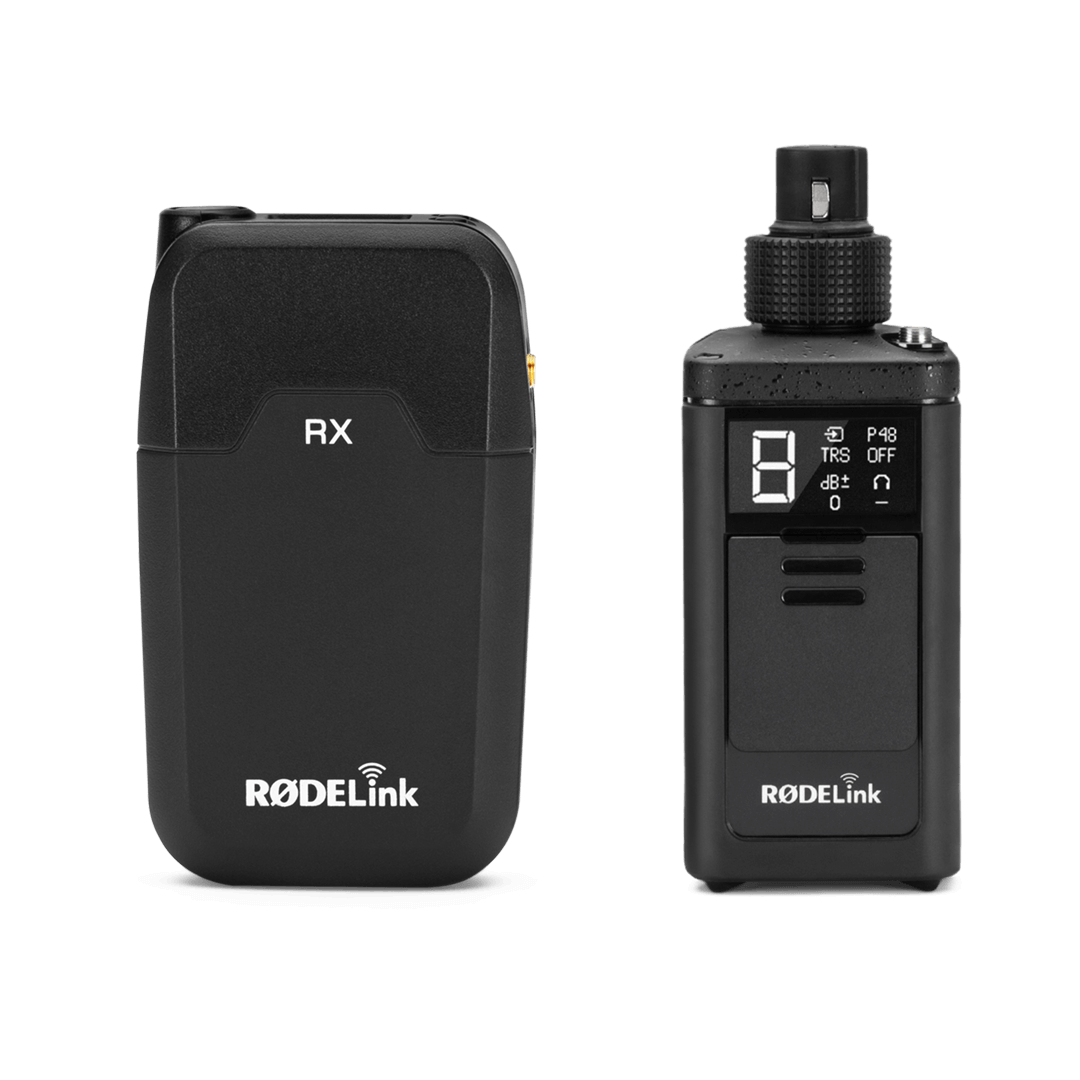 RØDELink Newsshooter Kit
Système sans fil numérique xlr enfichable
RØDELink représente la prochaine génération de systèmes numériques sans fil. Utilisant une transmission numérique 2,4 GHz de la série II avec un cryptage de 128 bits, il est capable de surveiller et de sauter d'une fréquence à l'autre pour maintenir le niveau de signal le plus fort possible sur une portée allant jusqu'à 100 mètres* (plus de 100 yards).
Le kit RØDELink Newsshooter vous fournit tout ce dont vous avez besoin pour commencer à tourner des vidéos sans fil avec des microphones XLR, y compris un récepteur monté sur la caméra et un émetteur XLR. Le récepteur (RX-CAM) est doté d'un écran OLED qui affiche des informations sur le niveau et l'état de la batterie (récepteur et émetteur), la désactivation du son et la sélection de canaux.
L'appareil peut être monté sur un sabot standard pour caméra, un filetage de 3/8 de pouce ou un clip de ceinture. Pour plus de polyvalence, le sabot peut être placé dans deux positions.
L'émetteur (TX-XLR) se connecte facilement aux microphones à main pour les présentations ainsi qu'aux microphones canon via une entrée 3,5 mm et une sortie casque.
Principales caractéristiques :
Transmission numérique série II de 2,4 GHz
Cryptage 128 bits
Jusqu'à 100 m de portée*
Écran OLED (sur le récepteur)
Appairage par simple pression Contrôle du gain à cinq niveaux Pile AA, pile NP-F ou alimentation USB
Entrée XLR et sortie casque verrouillables sur l'émetteur.
Series II, 2.4GHz digital transmission
128-bit encryption
Up to 100 metres range*
OLED display (on receiver)
One touch pairing
Five level gain control
AA battery, NP-F battery or USB powered
Locking XLR input and headphone output on transmitter.