NTH-100M
Professional Over-ear Headset
L'NTH-100M è una cuffia over-ear professionale e versatile che combina il comfort superiore e le incredibili prestazioni sonore delle pluripremiate cuffie NTH-100 con un microfono per cuffie di qualità broadcast. Che si tratti di media o broadcast, podcasting, streaming o lavoro da casa o dall'ufficio, l'NTH-100M offre un'acquisizione vocale cristallina e un audio incontaminato in un pacchetto incredibilmente comodo ed elegante.
Caratteristiche principali
Cuffie professionali over-ear
I driver personalizzati offrono una risposta in frequenza incredibilmente accurata e una bassa distorsione
Struttura acustica di precisione ottimizzata per ottenere dettagli e chiarezza eccezionali e un suono molto naturale
Microfono di livello Broadcast per una riproduzione naturale della voce e un'eccellente intelligibilità del parlato in qualsiasi ambiente
Il microfono è posizionato in modo tale da garantire una reiezione dei suoni occlusivi ottimale per un'acquisizione vocale cristallina
Archetto e padiglioni auricolari in Alcantara® con il rivoluzionario gel CoolTech™
Archetto completamente regolabile con sistema di bloccaggio FitLok™
Il microfono può essere facilmente staccato tramite il robusto connettore di bloccaggio per essere utilizzato come cuffia di monitoraggio professionale
Progettato e realizzato negli stabilimenti all'avanguardia di RØDE, a Sydney, in Australia
Professional over-ear headset
Custom-matched drivers deliver an incredibly accurate frequency response and low distortion
Precision-engineered acoustic construction optimised for exceptional detail, clarity and a very natural sound
Broadcast-grade microphone for natural voice reproduction and excellent speech intelligibility in any environment
Microphone is positioned for optimal plosive rejection for crystal-clear voice capture
Alcantara® headband and earcup cushions with revolutionary CoolTech™ gel
Fully adjustable headband with FitLok™ locking system
Easily detach the microphone via its sturdy locking connector to use as professional monitoring headphones
Designed and made using high-grade components in RØDE's state-of-the-art facilities in Sydney, Australia
NTH-Mic headset microphone also available separately
Lifetime warranty*
Ascoltare e farsi ascoltare con un audio incredibile
Le cuffie NTH-100M sono dotate di driver personalizzati e di una struttura acustica di precisione ottimizzata per ottenere una risposta in frequenza incredibilmente accurata, una bassa distorsione e un suono estremamente dettagliato. A questo si aggiunge un microfono di livello broadcast, sintonizzato per una riproduzione della voce ricca, intelligibile e naturale, con un'eccellente reiezione dei suoni occlusivi, che consente di ascoltare e farsi ascoltare con un audio incredibile.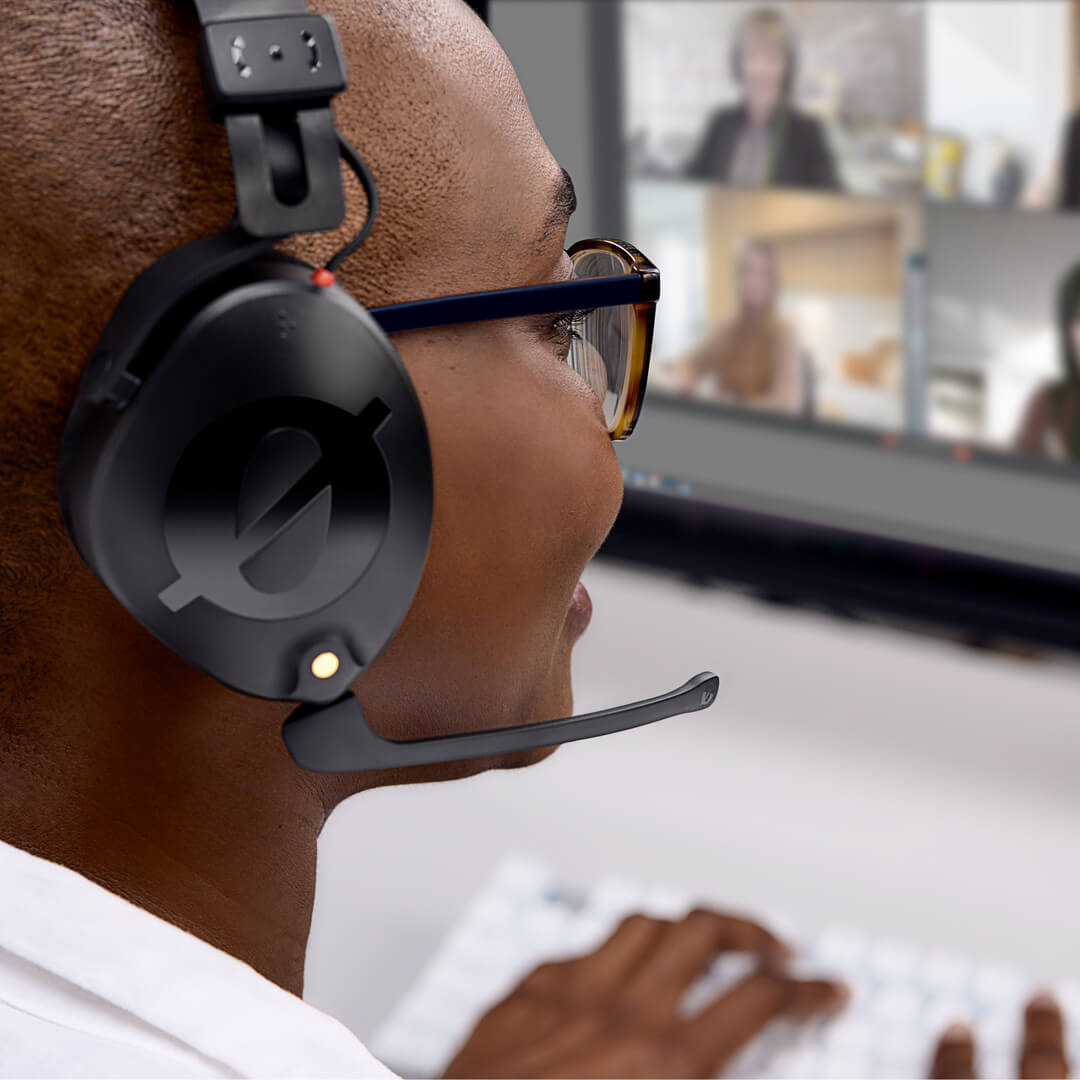 Realizzato per il massimo comfort
L'NTH-100M è progettato per offrire il massimo comfort e ridurre al minimo l'affaticamento, anche se indossato per lunghi periodi. Presenta lussuosi cuscinetti in Alcantara® per i padiglioni e l'archetto, incredibilmente morbidi e traspiranti, e ogni padiglione contiene uno strato del nostro rivoluzionario gel CoolTech™ che assorbe e dissipa il calore, raffreddando attivamente la testa e le orecchie. L'esclusivo design ergonomico dei padiglioni, il movimento bidirezionale e la memory foam le rendono estremamente confortevoli, anche se si indossano gli occhiali, mentre l'archetto completamente regolabile con il nostro innovativo sistema di bloccaggio FitLok™ garantisce che l'NTH-100M si adatti perfettamente a qualsiasi testa, rimanendo sempre nella giusta posizione.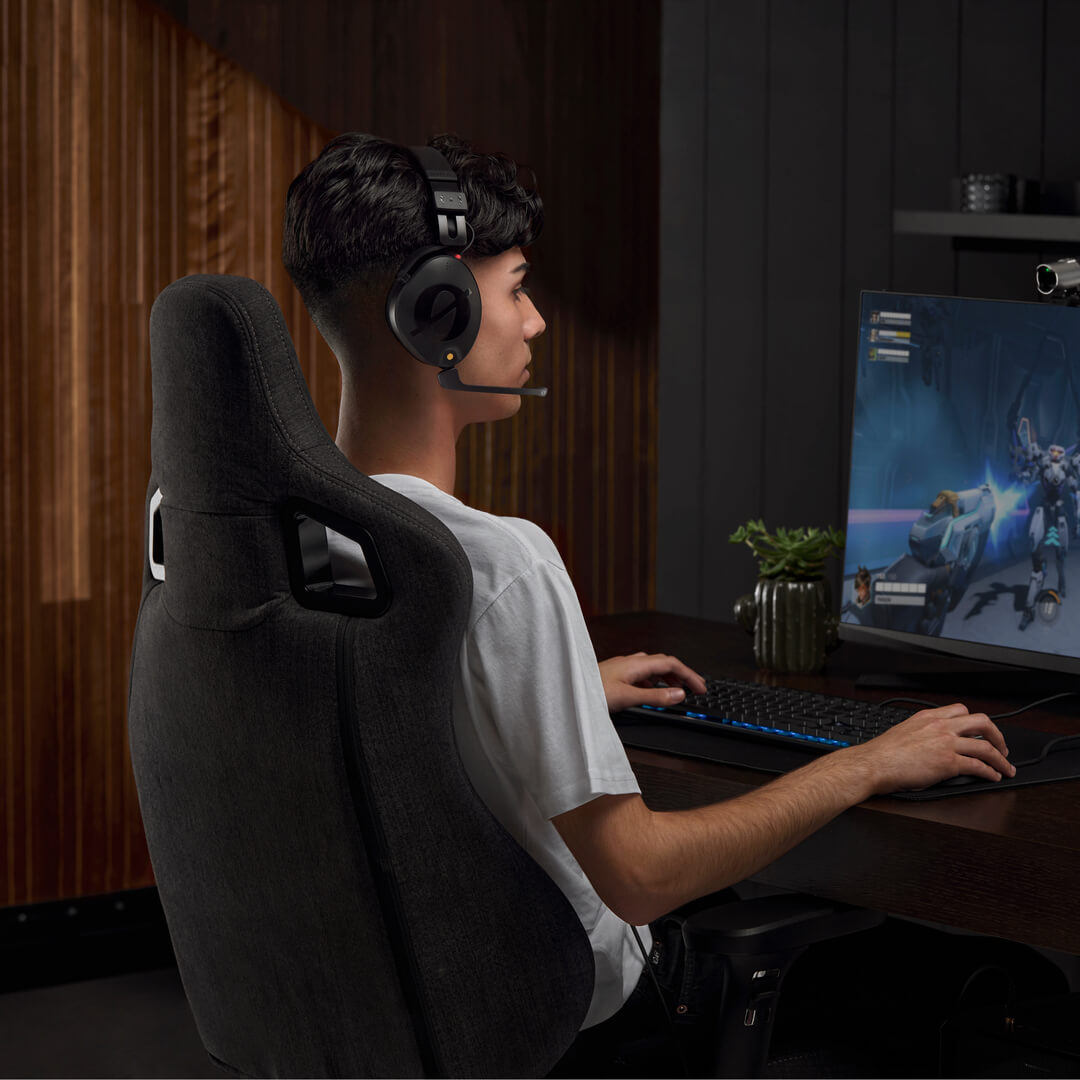 Stile elegante e professionale
Con linee pulite e finiture di alta qualità, l'NTH-100M ha un aspetto elegante e professionale. Il microfono delle cuffie è discreto, grazie al suo design elegante e ribassato, e non copre il viso quando è in uso, assicurando che non vi siano distrazioni visive e che possiate apparire al meglio durante le riprese.
Durevole, affidabile, robusto
Progettato per resistere ai rigori dell'uso quotidiano, ogni componente dell'NTH-100M è realizzato con materiali di alta qualità negli stabilimenti di precisione di RØDE a Sydney, in Australia. Dai cuscinetti in Alcantara® incredibilmente resistenti e dai connettori di bloccaggio dei cavi all'archetto in acciaio elastico ad alta resistenza con rivestimento antigraffio, l'NTH-100M è costruito per durare. È inoltre dotato di un design modulare, con cuscinetti, cavi e microfono sostituibili dall'utente, per garantire la massima longevità.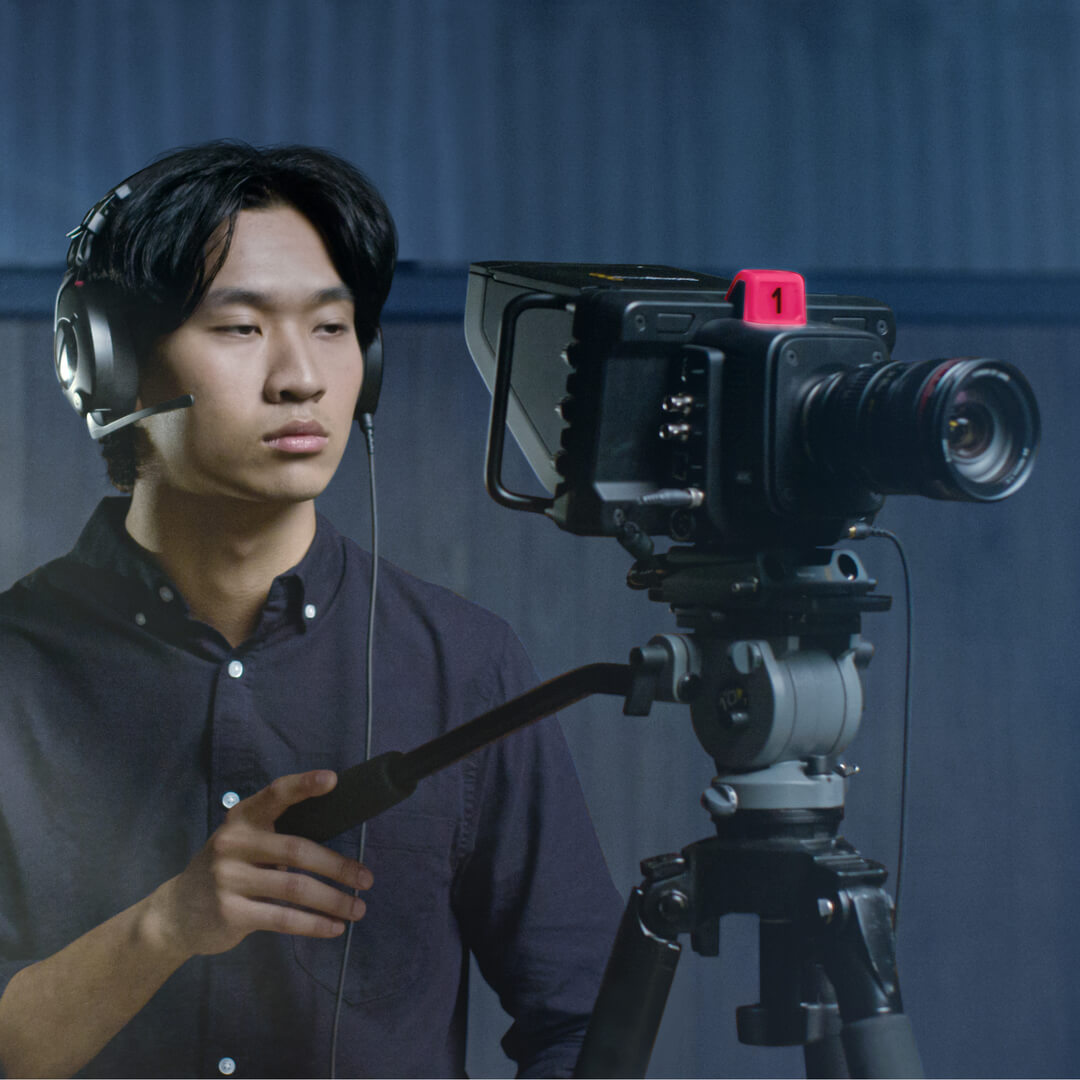 Guida dell'utente NTH-100M
Scoprite qui tutto quello che c'è da sapere sulle cuffie over-ear professionali NTH-100M. Questa guida completa per l'utente copre ogni aspetto, dal bloccaggio corretto del cavo delle cuffie e dell'NTH-Mic alla regolazione del sistema di bloccaggio FitLok™️ per un'aderenza sempre perfetta.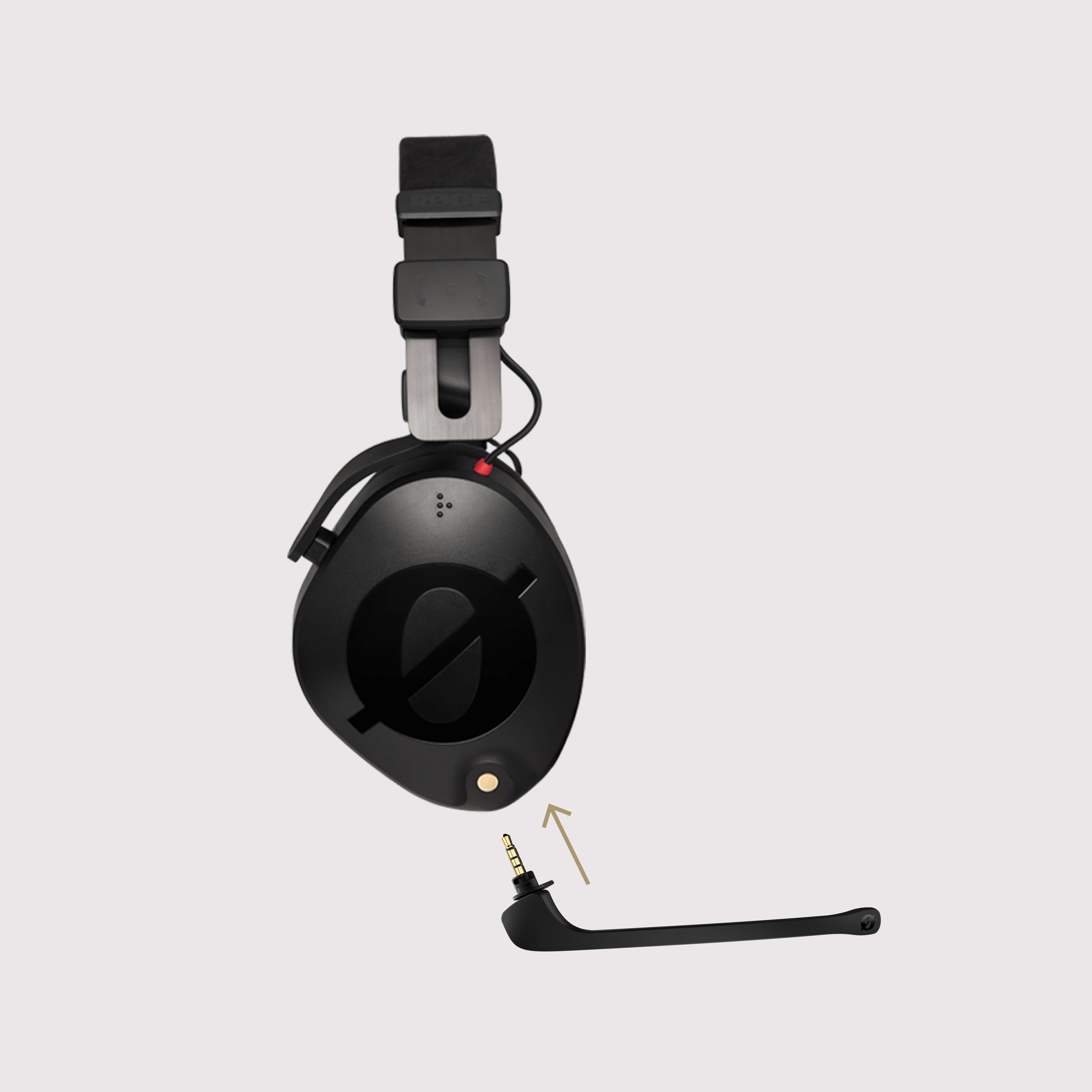 FAQ
Q.
What is the included splitter cable for?
A.
The splitter cable is used for connecting to computers and other devices that have a separate microphone input and headphone output.
Q.
Can I use this with any video game consoles?
A.
The NTH-100M is compatible with any video game consoles that feature a standard 3.5mm TRRS port. This includes the PlayStation 5 and Xbox Series X|S which both feature a port located on the controller, as well as the Nintendo Switch, which has a port on the console itself.
Q.
Can the NTH-Mic be used with different headsets?
A.
No, the NTH-Mic is custom-designed for the NTH-100.
Q.
Does it work with the RØDECaster Pro II?
A.
Yes, you can connect the NTH-100M to the RØDECaster Pro II using the included splitter cable and a 3.5mm to XLR adaptor that converts phantom power to plug in power, such as the VXLR Pro or VXLR+. Plug the end of the splitter cable with the microphone symbol into the VXLR Pro, then connect this to any of the RØDECaster Pro II's XLR inputs and ensure phantom power is turned on for that channel. Then plug the other end of the cable into one of the RØDECaster Pro II's headphone outputs using the supplied ¼-inch to 3.5mm adaptor to monitor your audio.
Q.
Does the NTH-100M have the same flat frequency response as the NTH-100?
A.
Yes. The headphones component of the NTH-100M is identical to the NTH-100, including the same custom-matched drivers and precision-engineered acoustic construction that deliver an incredibly accurate frequency response with exceptional detail and clarity.
Q.
Is the NTH-100M build quality better than the original NTH-100?
A.
The headphones component of the NTH-100M is identical to the NTH-100 and features the same rugged build quality, with every component designed to endure the rigours of everyday use. This includes the high-strength spring steel headband with its scratch-resistant coating, highly durable Alcantara® cushions, the locking cable connectors and user-replaceable components.