NT1
Microfoni a condensatore cardioide con grande diaframma
L'NT1 è un vero cavallo di battaglia dello studio. Un microfono a condensatore a grande diaframma di prim'ordine che sposa l'innovazione con la tradizione, eccelle sulleparti cantate così come su una vasta gamma di strumenti. Offre una risposta dettagliata della gamma media accoppiata con alte frequenze setose e bassi caldi e rotondi, cosicché l'NT1 si distingue nella sua classe.
Capsula a grande diaframma (1 pollice) rivestita in oro
Diagramma polare cardioide
Bassissimo rumore e ampia gamma dinamica
Supporto antiurto della capsula interna
Include il supporto antiurto RØDE SM6, il filtro antipop e la copertura antipolvere

Large-diaphragm (1-inch) gold-sputtered capsule
Cardioid polar pattern
Ultra-low noise and wide dynamic range
Internal capsule shock mounting
Includes RØDE SM6 shock mount, pop filter and dust cover

Leggenda vocale
Con la sua risposta in frequenza eccezionalmente armoniosa, un bassissimo rumore autoprodotto e un diagramma polare cardioide ridotto, l'NT1 è il microfono di riferimento per una vasta gamma di vocalist. Offre il suono ricercato dei classici microfoni da studio emettendo un rumore estremamente basso, il che lo rende ideale per qualsiasi cosa, dal pop, rock e hip-hop al podcasting e alle applicazioni di voce fuori campo. Una leggenda moderna.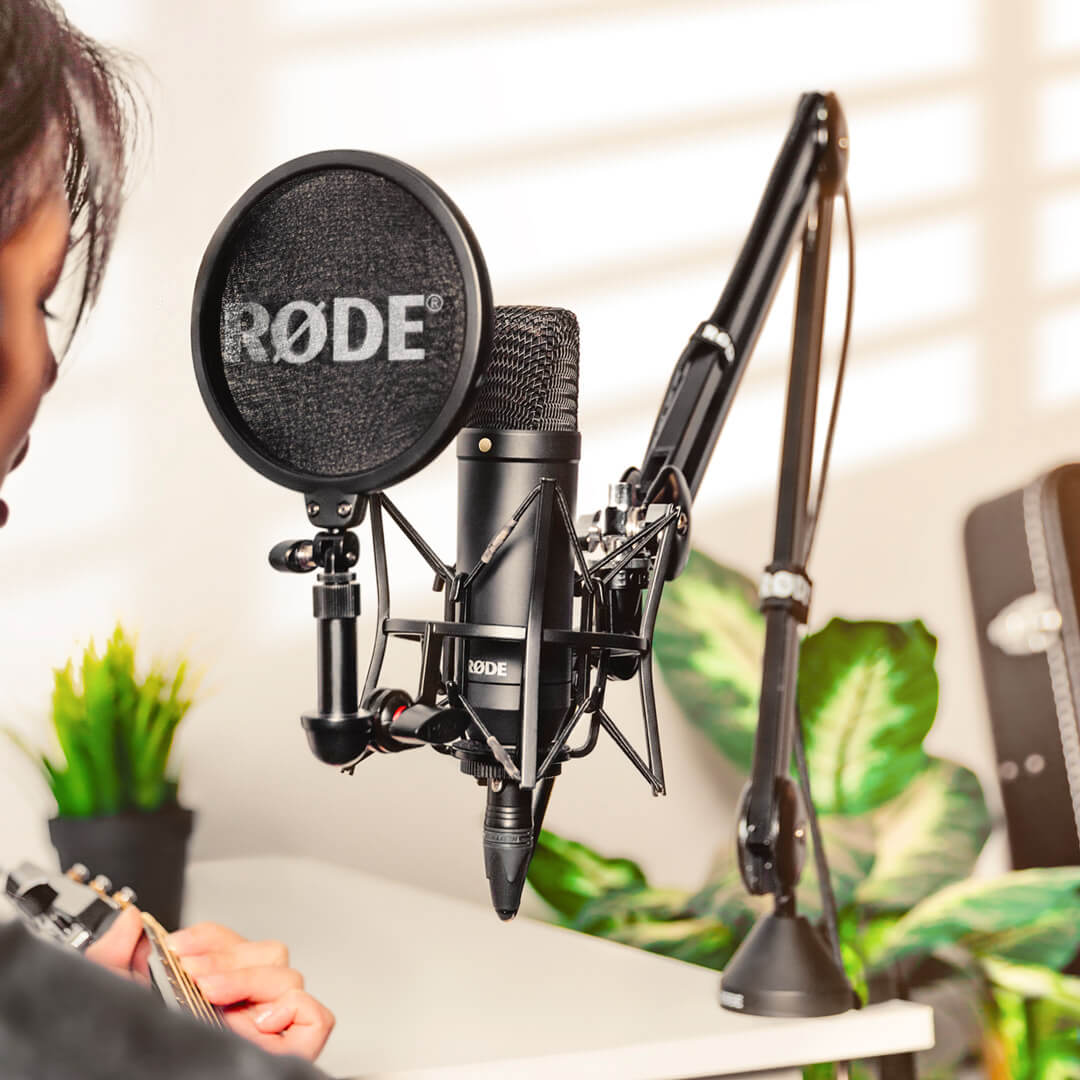 Versatilità eccezionale
I bassi caldi con dettagli della gamma media e le armoniosità di fascia alta dell'NT1 lo rendono ideale per la registrazione di un'ampia gamma di strumenti e parti cantate, dalla batteria e dalle percussioni agli strumenti acustici e alle casse per chitarra. La capsula del microfono è montata internamente per ridurre al minimo le vibrazioni esterne e il corpo è lavorato in alluminio di alta qualità con nichelatura e rivestimento ceramico di grado militare, assicurando che sia pronto ad affrontare il rigore della registrazione giorno dopo giorno.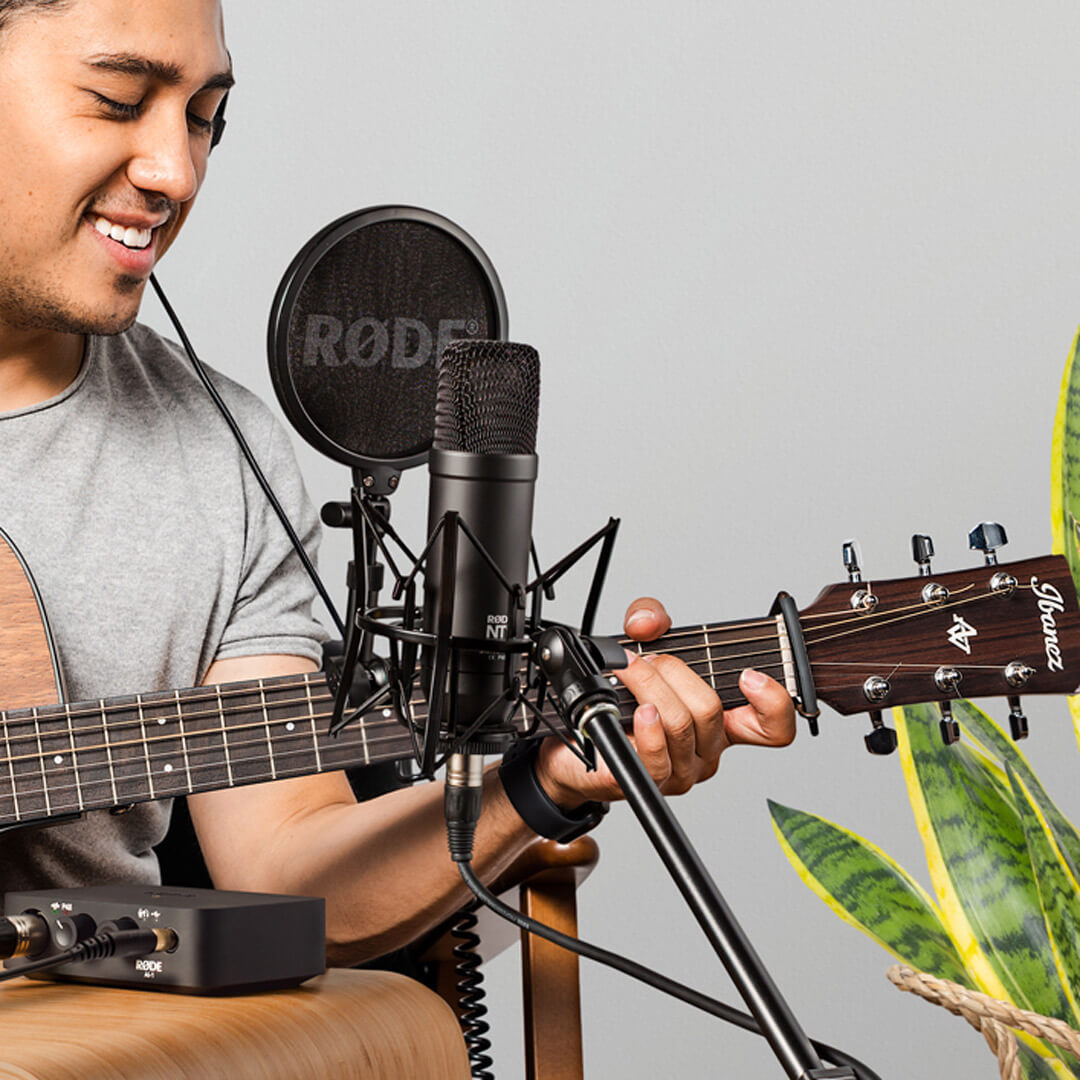 Estremamente silenzioso per un suono superiore
L'NT1 è uno dei microfoni da studio più silenziosi al mondo, con un rumore autoprodotto di soli 4,5 dB(A). Questo assicura che ogni registrazione sia eccezionalmente pulita, anche quando si catturano fonti di suono morbido.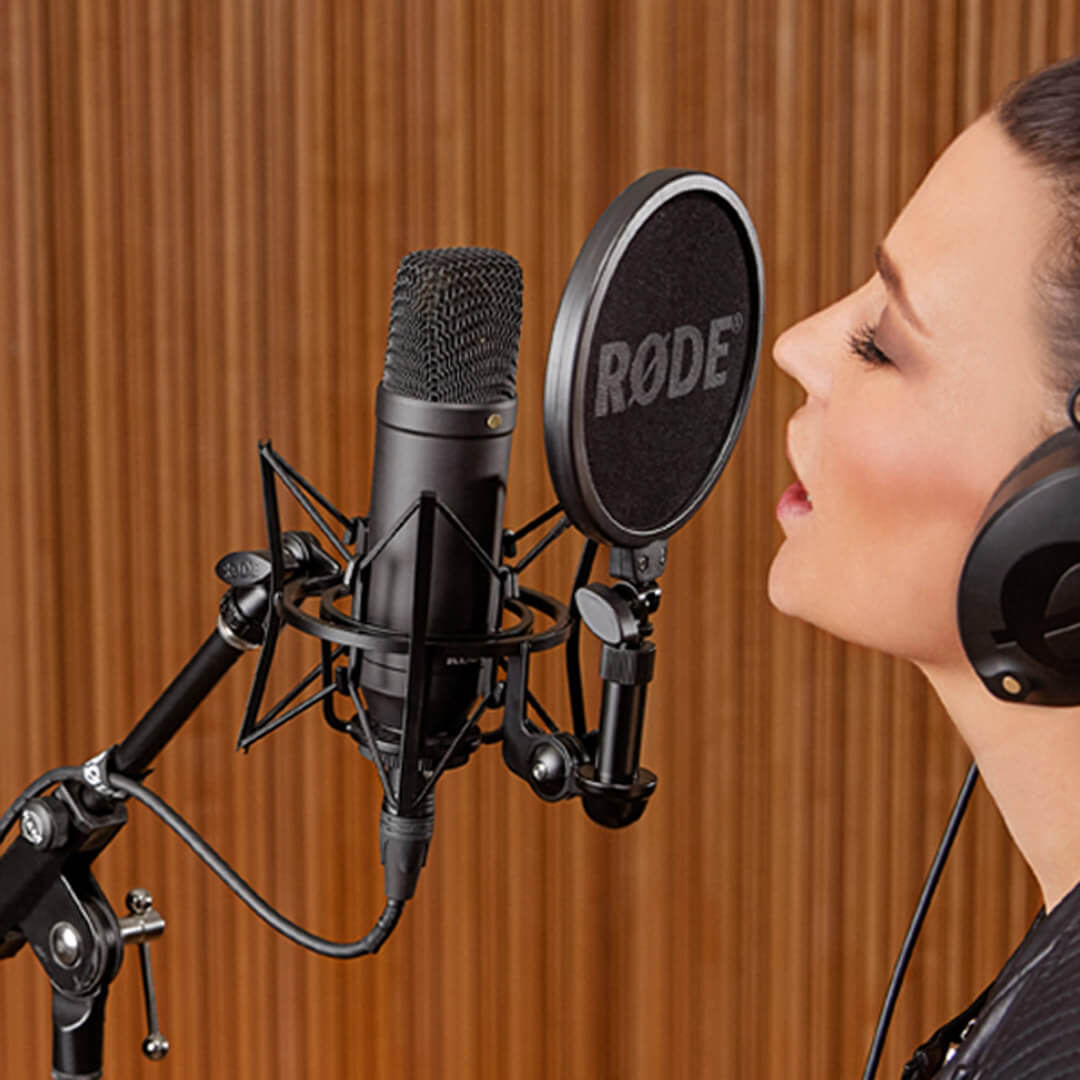 Kit completo di registrazione vocale
L'NT1-A è venduto con il RØDE SM6, un supporto antiurto sospeso di alta qualità che fornisce l'isolamento da fattori fisici esterni che potrebbero causare rimbombi e vibrazioni indesiderati nel microfono. Include inoltre un filtro antipop rimovibile regolabile su due assi e un braccio telescopico per la massima versatilità. Viene anche fornito un cavo XLR di alta qualità.