Introducing New Wireless GO II Firmware: Camera Presets, Nested Recordings and More
Today we're excited to announce a new firmware update for the Wireless GO II, packed with a host of new features and upgrades. To get going, simply download the latest version of RØDE Central, connect your Wireless GO II transmitters and receivers and follow the prompts to update your Wireless GO II units.
To make using your Wireless GO II even easier, we've added new camera preset functionality, which perfectly matches the output of your Wireless GO II to your camera, plus improved recording file management, battery optimisation, and more. Let's take a look at what's new.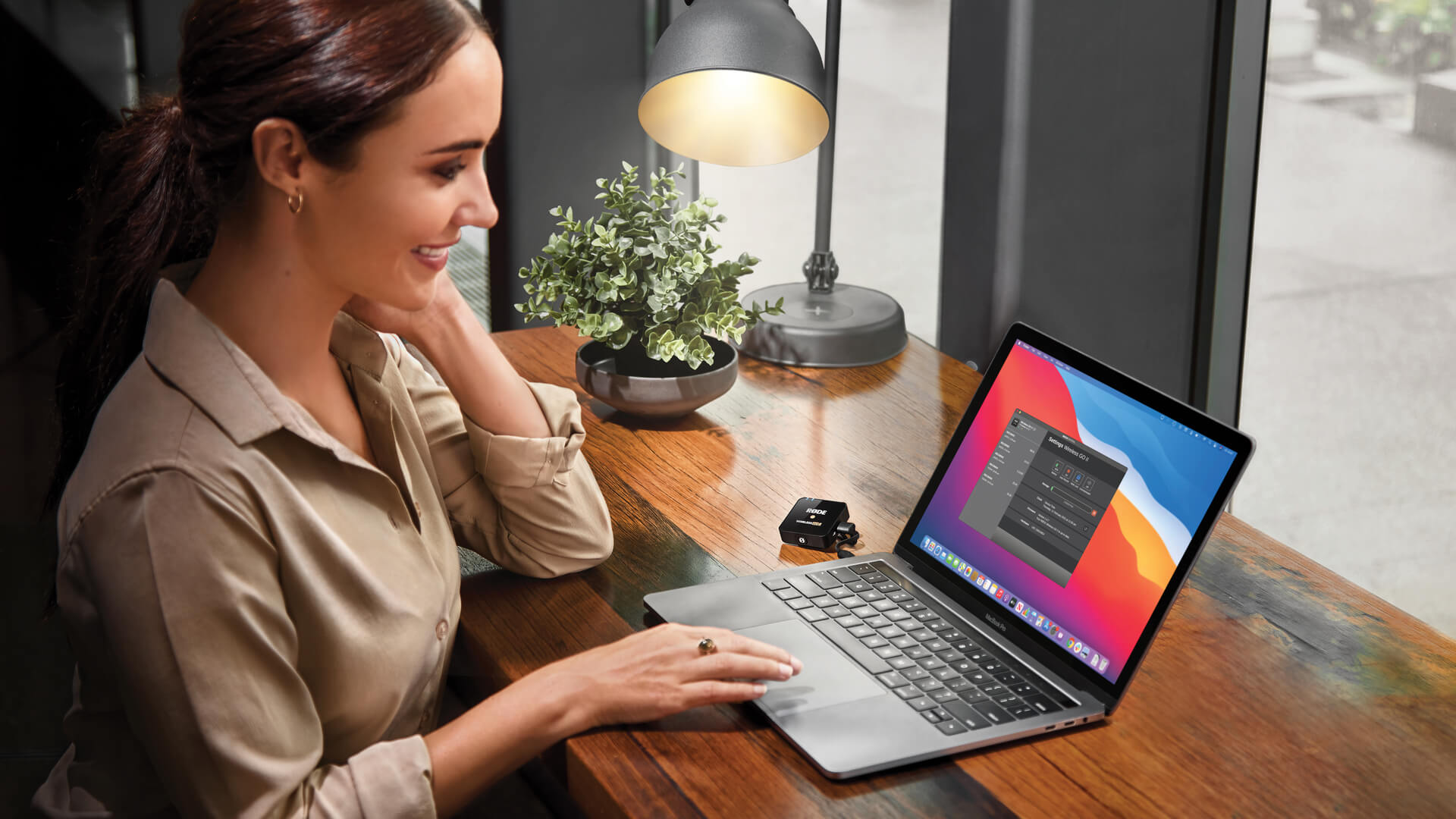 Camera Presets
We often get asked for advice on how to match the output level of a microphone to a camera's input in order to get recordings free from noise and distortion, so we've added a camera preset feature that makes setting your levels super easy.
Now when you go into RØDE Central, in addition to the 'fine' and 'Coarse' gain control, you will have a 'Camera' option. Selecting this, then selecting your camera model from the list, will set the appropriate output gain level for your Wireless GO II based on the camera you're using it with. Of course, you will still need to set the gain and other audio settings on your camera correctly to get the best audio possible, so we have created an audio setup guide for each camera model, which you can access directly from RØDE Central.
With the latest update, RØDE Central features a setup wizard and presets that automatically set the appropriate gain level for your Wireless GO II based on the camera you're using it with.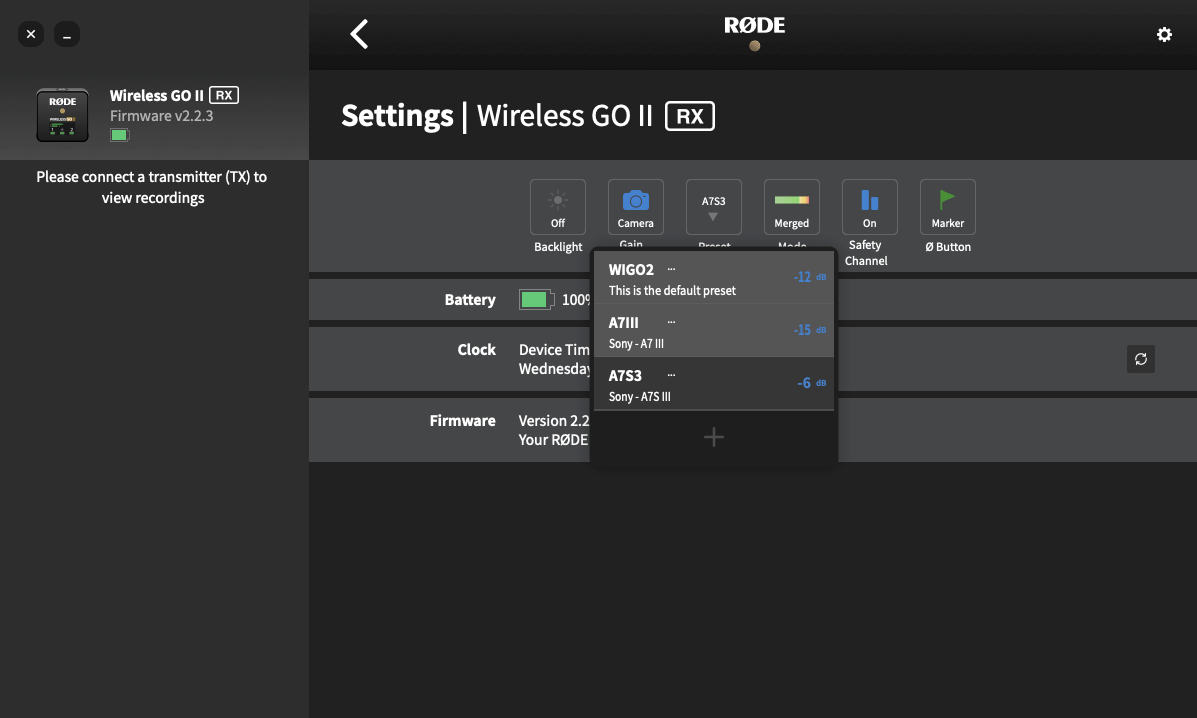 Currently, you can select from a list of around fifty of the most popular camera models, covering everything from high-end mirrorless cameras to action cams. These presets can be loaded onto your Wireless GO II receiver and cycled through if you want to change the camera you're using at the time. There's a good chance the camera you're using will be on the list, but we plan to continue adding more in the future, so reach out to customer support if your camera isn't listed.
Nested Recordings
When you connect one of your Wireless GO II transmitters to RØDE Central, you'll notice that we've changed how some of your on-board recordings display. Nested recordings make it much easier for you to navigate longer recordings and find your markers by presenting them in a more organised manner.
Recordings over the length of 30 minutes as well as recordings that include a marker have a dropdown arrow next to the file title. Clicking this arrow allows you to view the individual segments of the one recording for quick and easy access – every 30 minute section will automatically be listed as a new 'chapter', and any markers you've placed will also appear for quick navigation and selection.
Export Selection
You can now export a selection of your recording, rather than the entire file, using RØDE Central (desktop only). To do so, simply right click anywhere on the timeline of your recording, drag the start and end points that appear to where you want them, adjust your file preferences (format, sample rate, bit depth and loudness) if required, then click 'Export Selection'.
File Importing
Another great file management feature we've introduced is the ability to import your on-board recorded files into RØDE Central, even if your Wireless GO II transmitter isn't connected to your computer.
This means that you can quickly transfer all of the files from your transmitter to a computer (just as you would with an external hard drive), and these files can be loaded into RØDE Central later on, where they can be trimmed and exported as WAV or MP3 files as usual.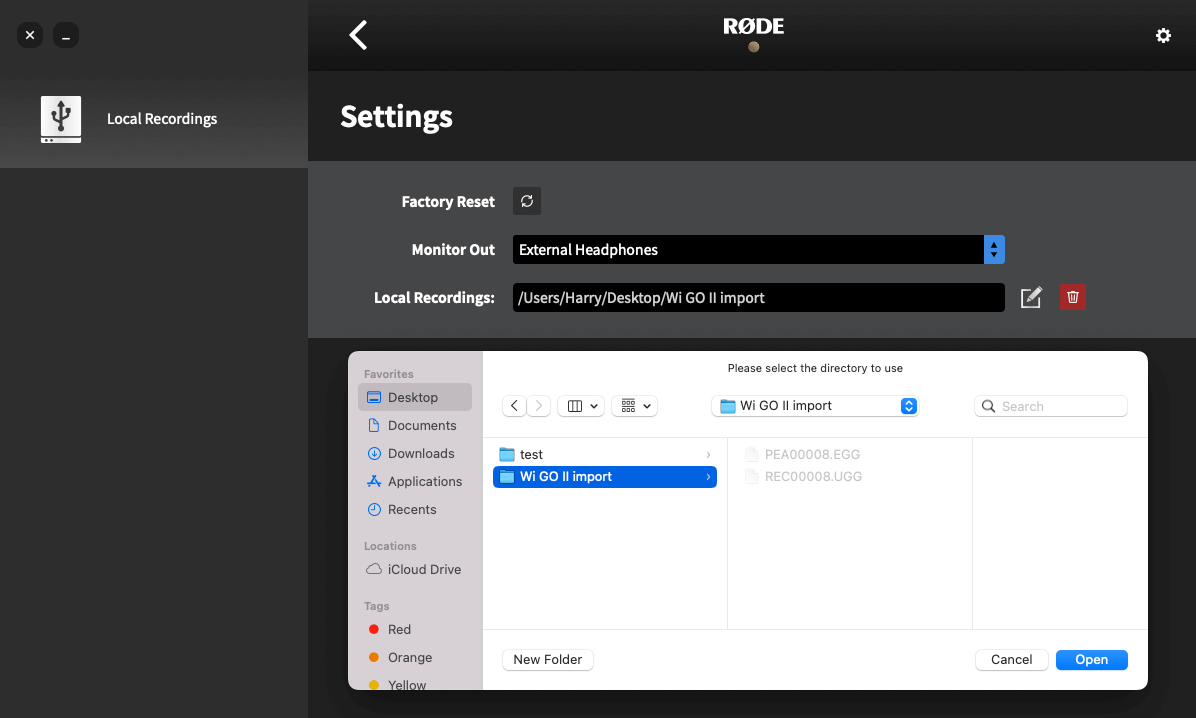 Other Enhancements
We have also added various system enhancement to the Wireless GO II, including optimising the way that the Wireless GO II reports battery level, resulting in a much more accurate reading. This means you can be confident that your units are fully charged when on set, even if they've been stored away for a long time.
For more information on how to use these new features, be sure to check out the Using Wireless GO II with RØDE Central user guide.
Here at RØDE we are committed to continuously supporting and enhancing our products, and your feedback is invaluable to help us deliver the updates you need. Please continue to offer your feedback so we can keep improving your experience with our products. Happy recording!